Temecula Garden Senior Session
I loved working with the gorgeous Analia for her spring Temecula garden senior session!
For Analia's session, we opted to split the session in two parts: we started at Rose Haven Heritage Garden, which has beautiful greenery and a variety of backdrops, and ended the session in Old Town Temecula, to get a picture at the iconic bridge and a few off-camera flash portraits as well!
For Analia's session, we started with pictures of her in her gown! There's a nice fence surrounding the garden which makes for a great backdrop for photos (particularly with the red!).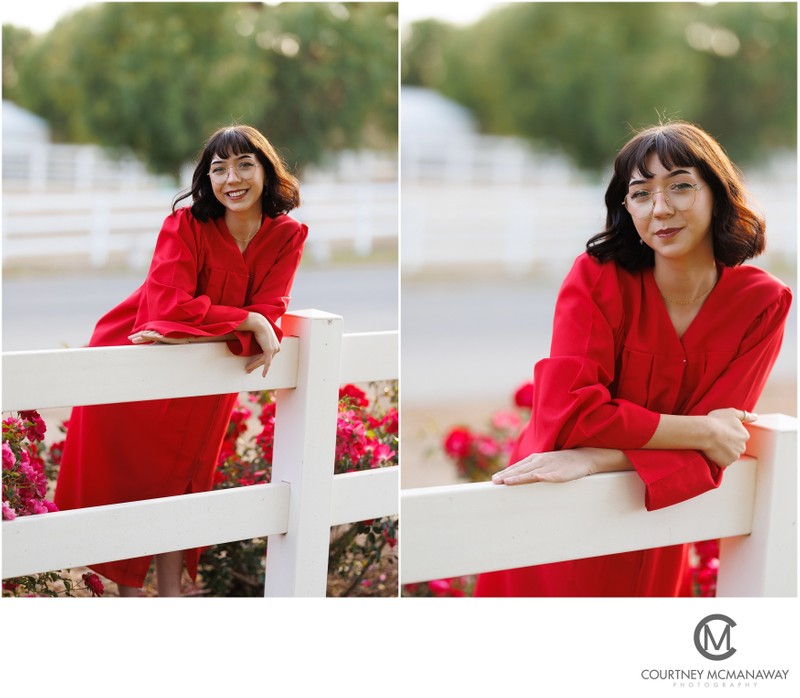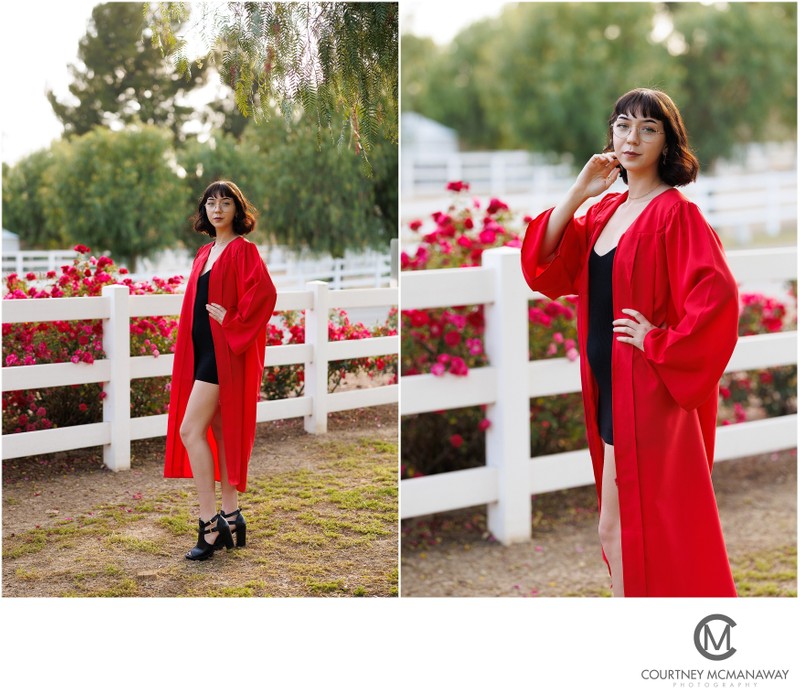 Analia also brought her cap with her - I recommend bringing your cap as well as your diploma holder, if you have one! It's nice to get a few close-ups of these objects as well as close-ups for "classic" senior photos!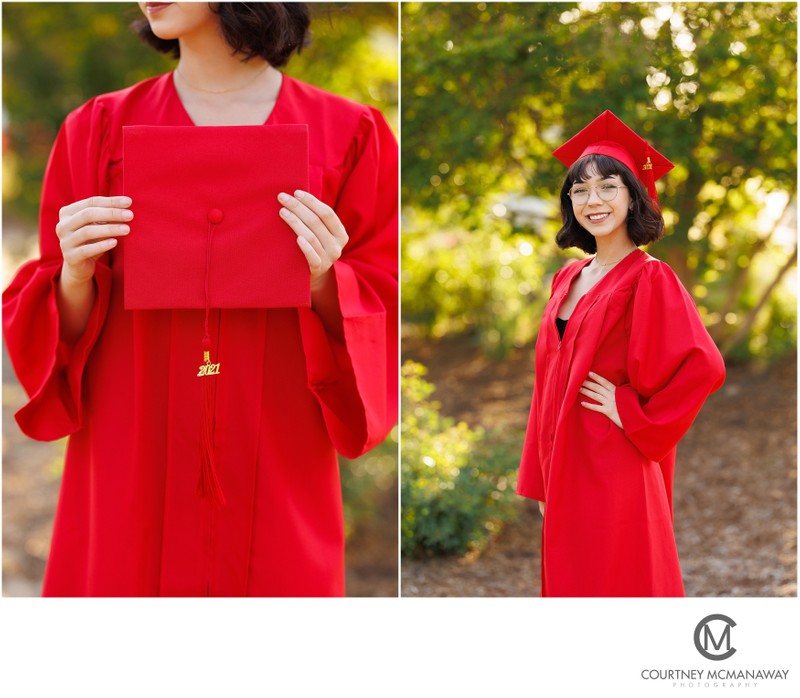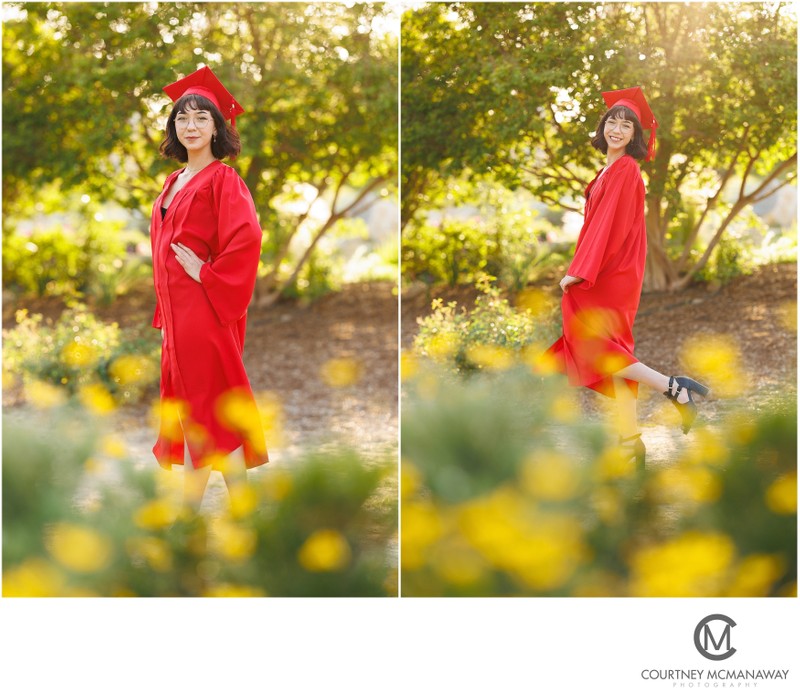 I always love to get some "toss the hat" images! Sometimes it takes a couple of tries to catch the hat - especially if it's windy!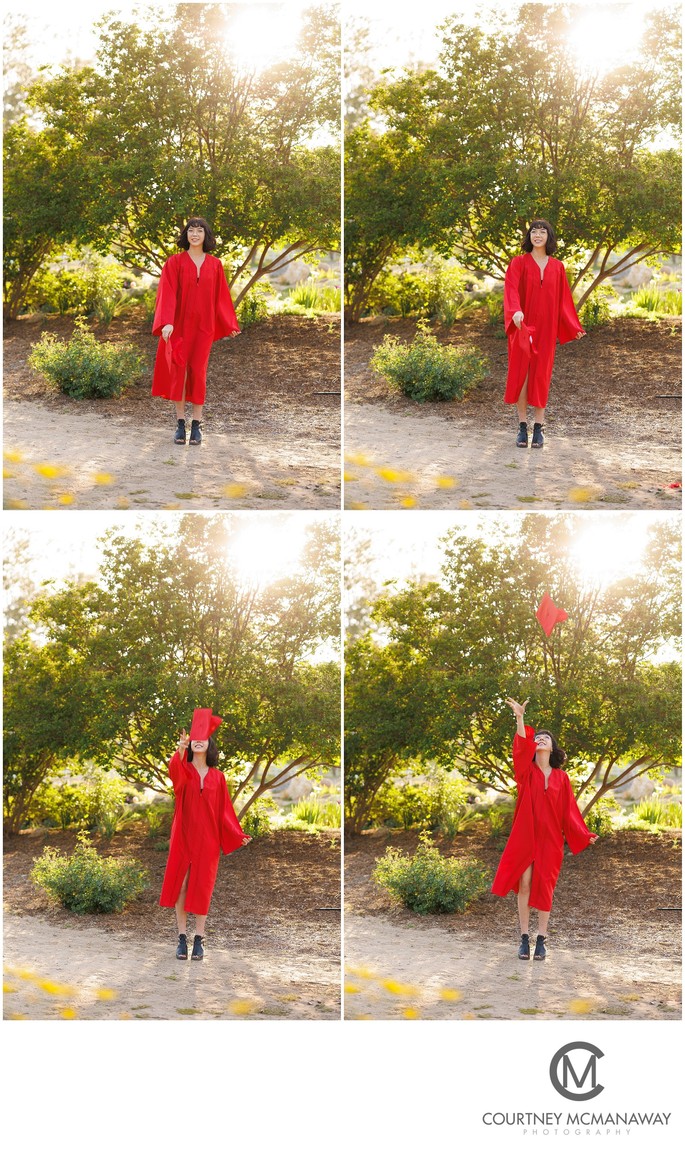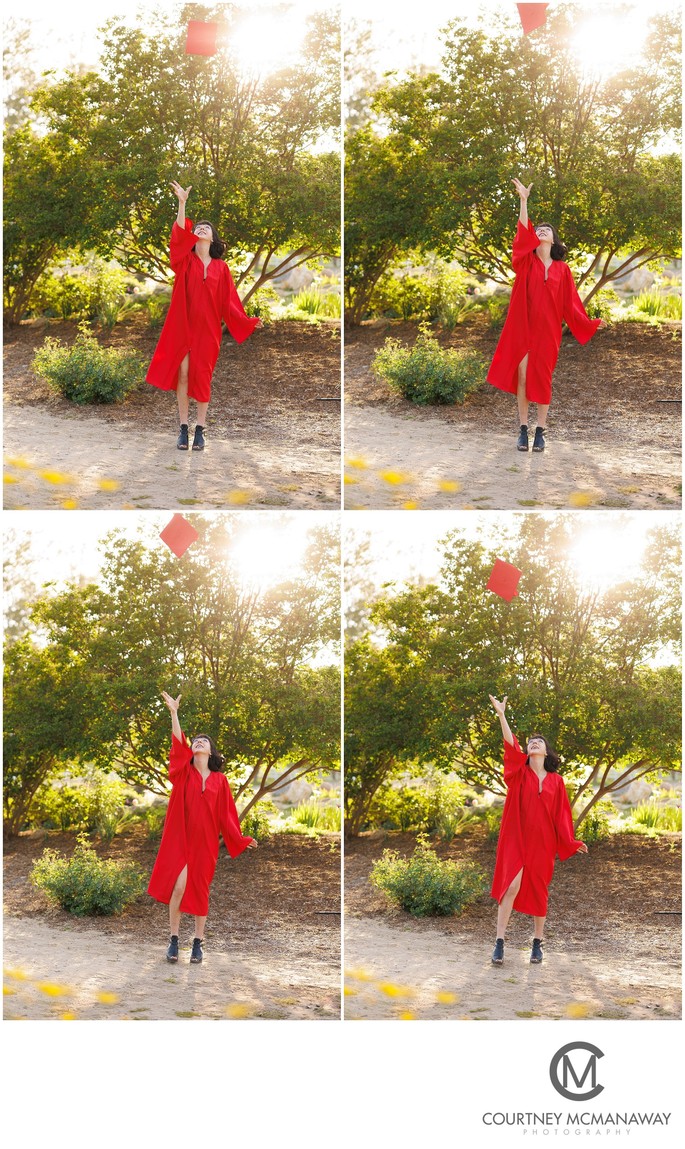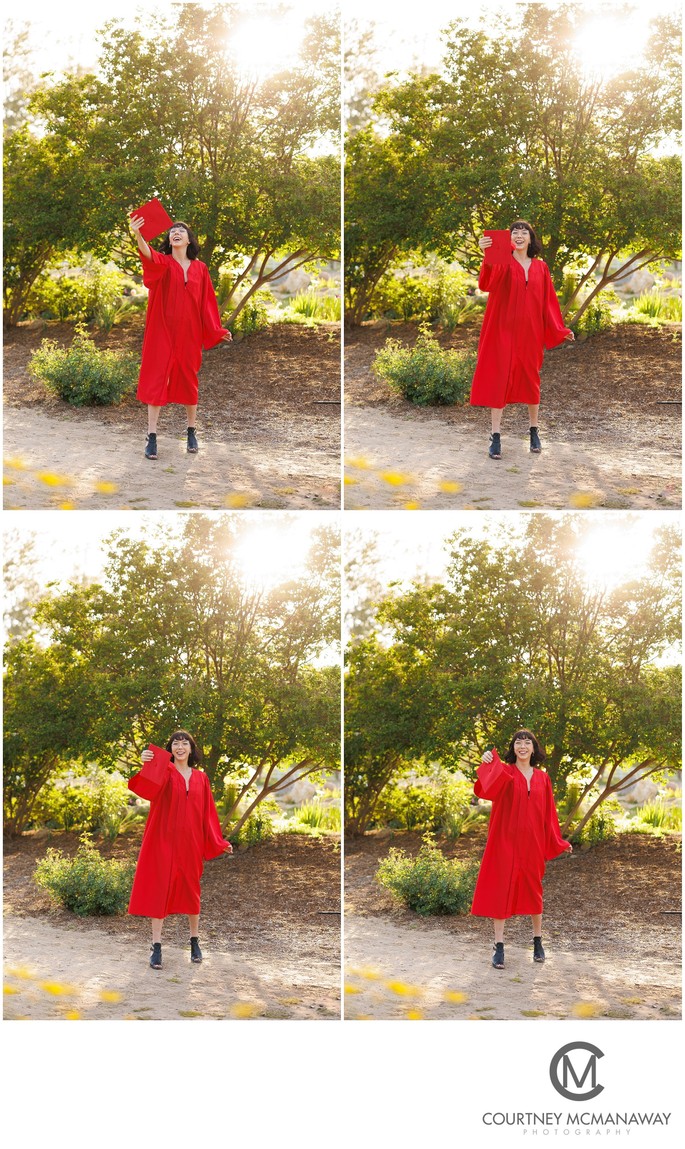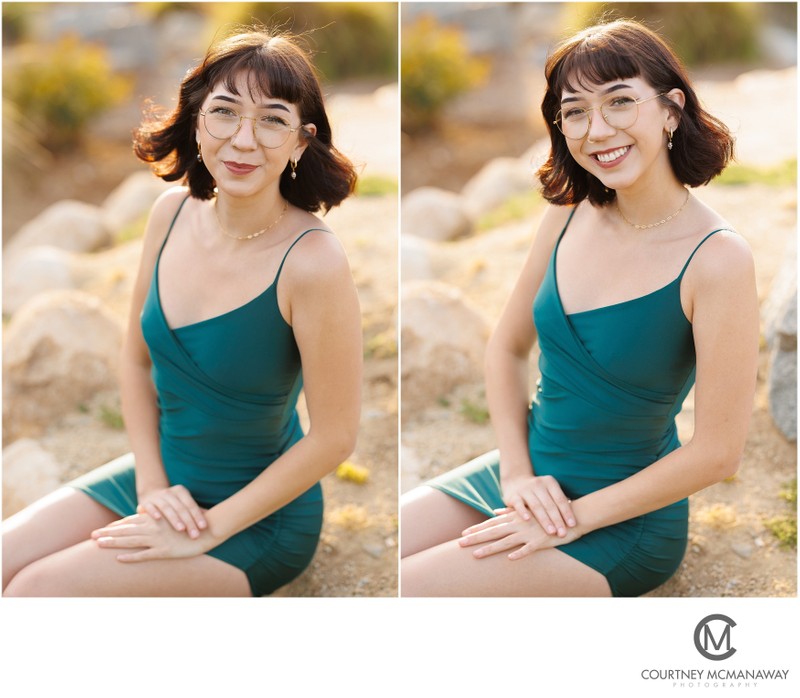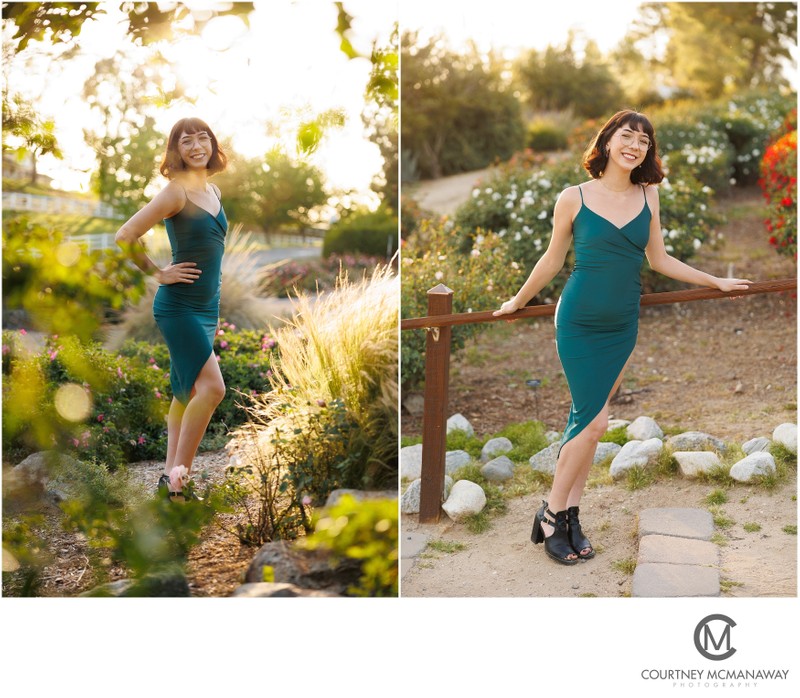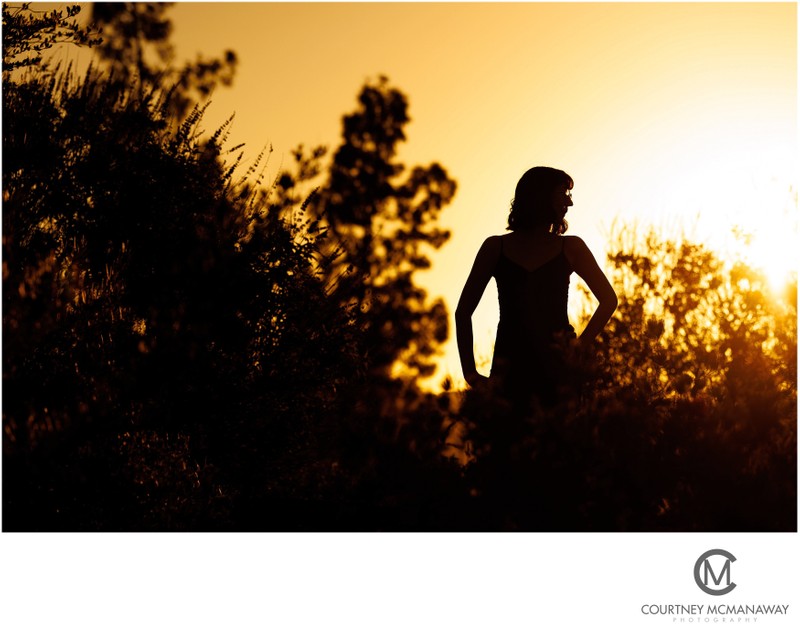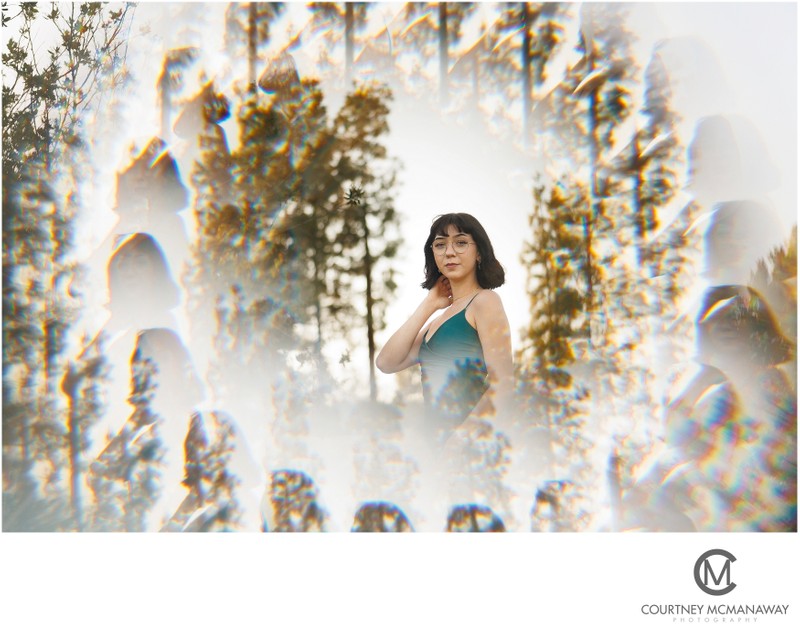 After spending some time in the garden, we headed to Old Town Temecula to get a few images of Analia at the iconic bridge!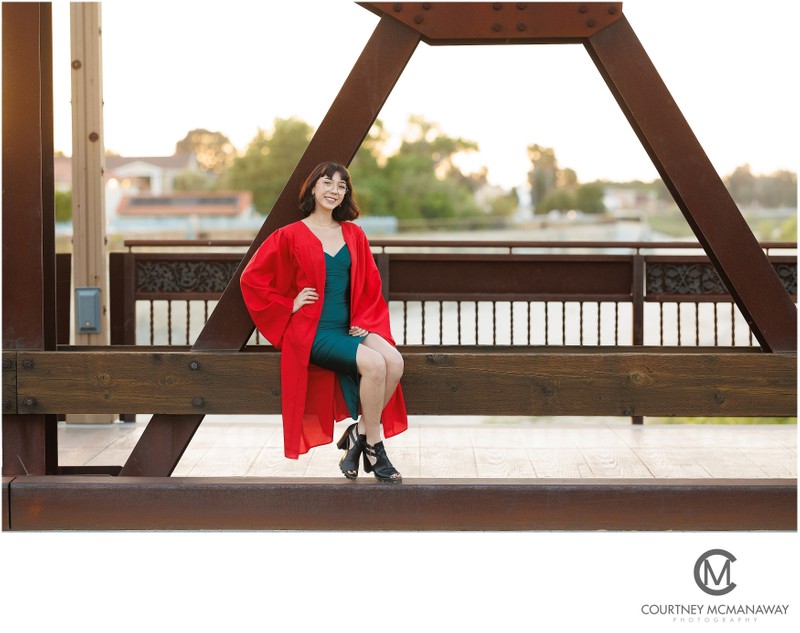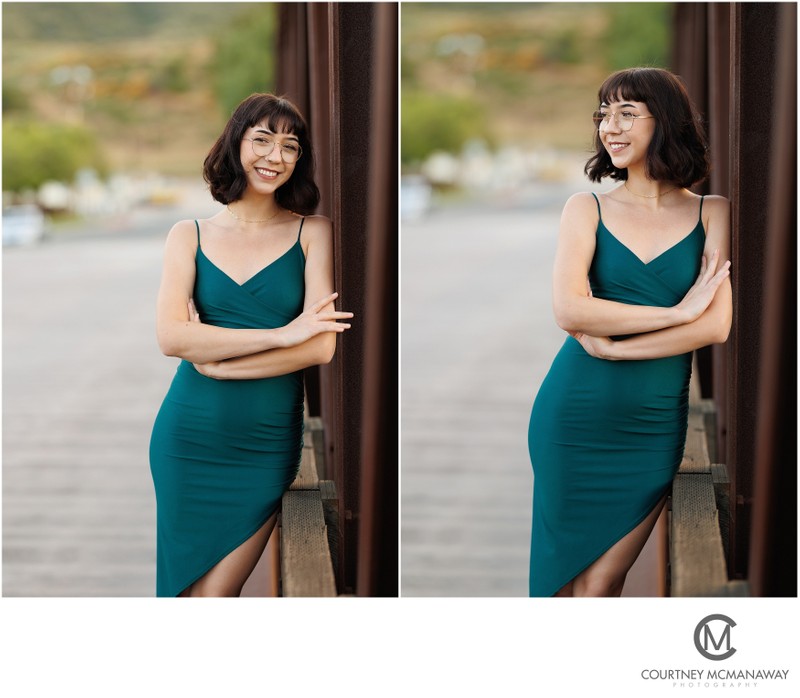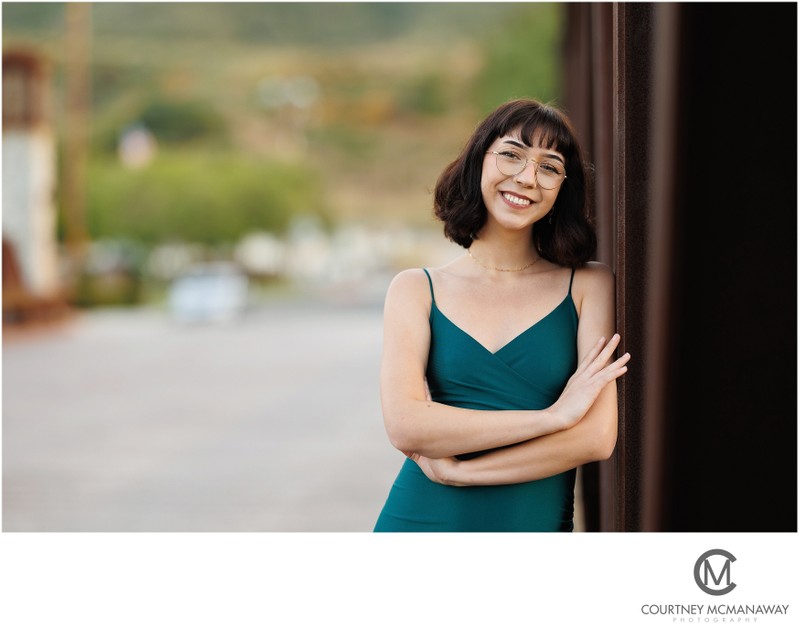 I always bring my flash and colored gels with me to every session - for these images I asked Analia what her favorite color was, and used a covered walkway to create some backlit shots. A memorable way to end the session!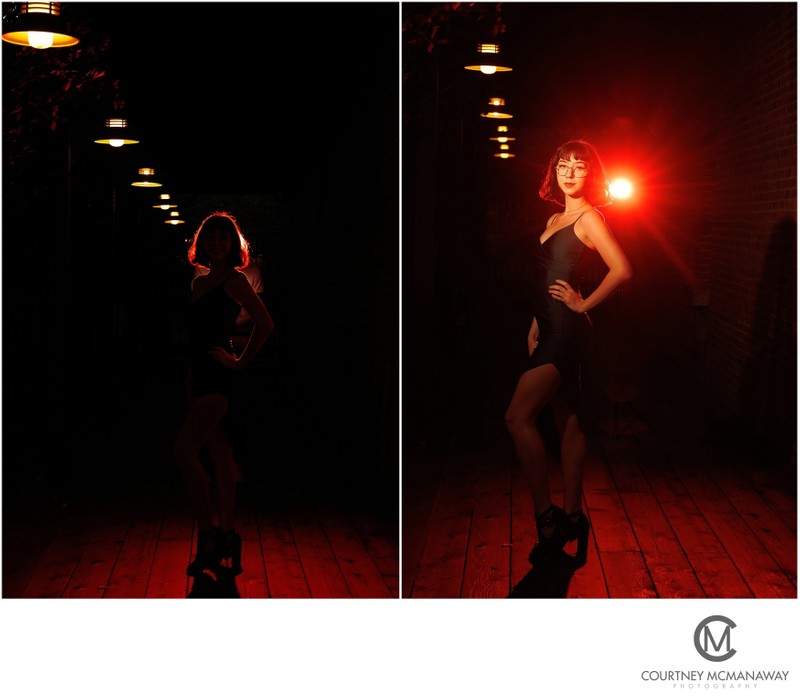 Senior Session Tips
When to Book Your Senior Session
I photographed these images in the spring, which I think is an ideal time of year for senior portraits. Fall is also a lovely time. The weather tends to be milder those times of the year and particularly in the spring, there's more color in outdoor settings.
What to Wear
I recommend bringing a couple of outfits plus your cap, gown, and diploma holder. This allows us time to get classic images of the graduate in the cap and gown, as well as images that speak more to their personality. You can definitely bring personal objects or props as well and we'll work those into your session!
Locations
In the Temecula area, I enjoy photographing in Old Town as well as Rose Haven Heritage Garden. You can see a full list of Inland Empire locations here.
Inland Empire Portrait Locations
Who to Bring
For some senior sessions, seniors come independently. For others, parents also come and in that case, I recommend being prepared for a few images with your senior! This is a great opportunity to get pictures with your graduate. Often times I see parents don't want to be in the images and I personally think it would be a shame to miss out on some pictures with your graduate! You (and your son or daughter) won't regret getting a few photos together.
Senior Session Pricing
See my Senior Session Pricing page for up-to-date information on pricing.
Portrait Session Resources
Murrieta Senior Photographer
Temecula Family Photography
Corona Engagement Session
Temecula Senior Photographer