Temecula Winery Wedding
Taylor + Ben's Temecula Winery wedding at Avensole Winery was so incredible! These two found me through Avensole's preferred vendor list and I was so thrilled to be part of their wedding day! I also photographed their engagement session at Avensole so they had plenty of winery-themed photos to send out to their friends and family for their save-the-dates!
We started the day in Avensole's beautiful bridal suite. It's one of my favorite bridal rooms to work in because there's ample space and windows, and it's also in a separate building at the front of the property. Plenty of room for a large wedding party and privacy as well!
Taylor had the most gorgeous lace wedding dress by Pronovias!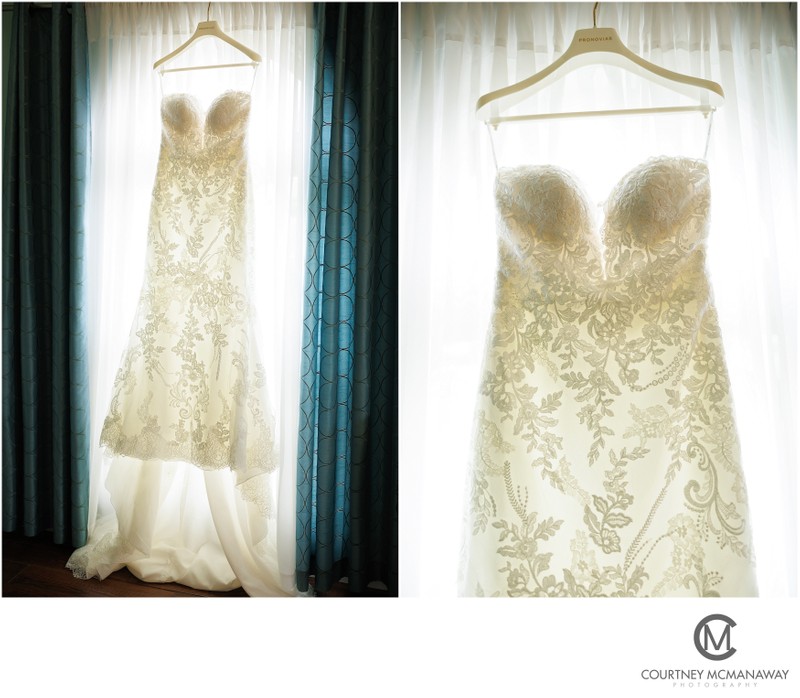 I commented to Taylor that her engagement ring was hard to photograph because the diamond was so big! I guess that's what you'd call a first-world problem 😉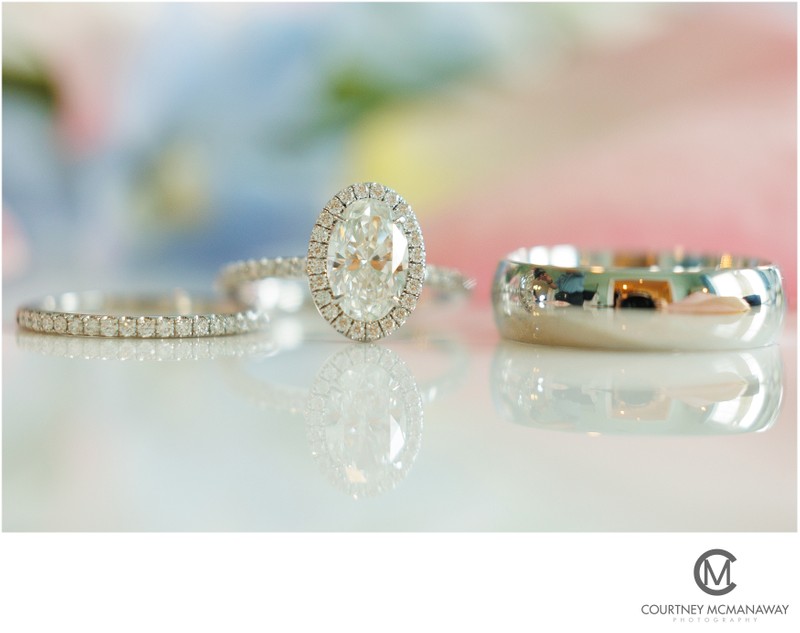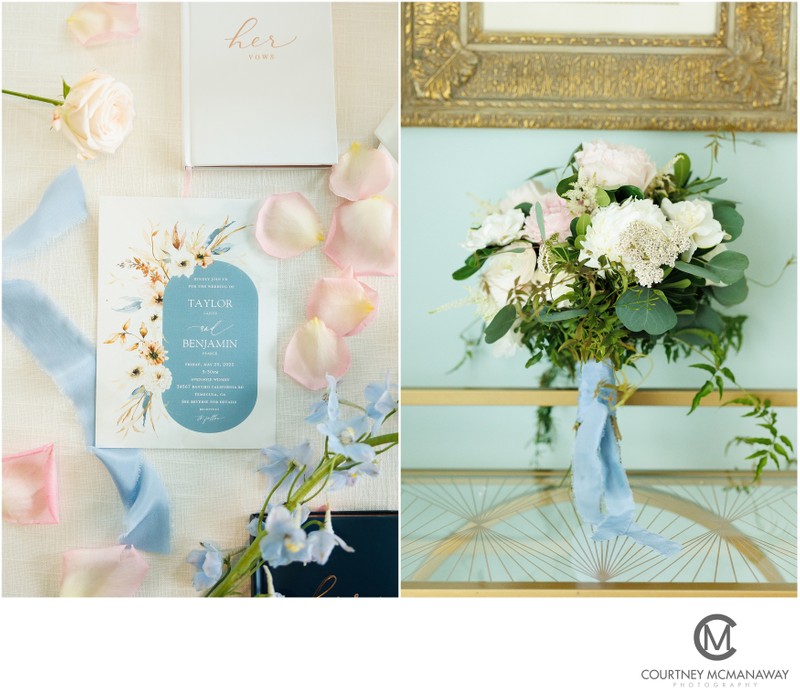 Cheers to the bride!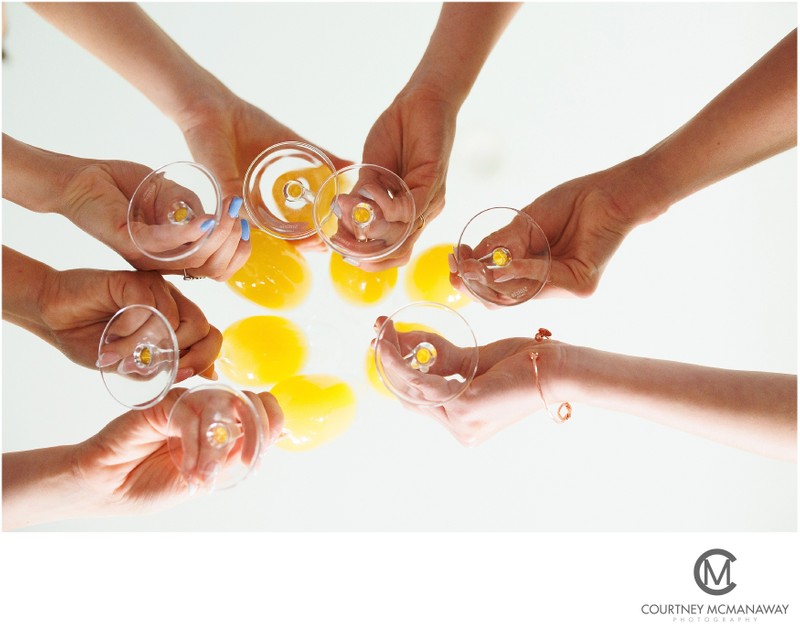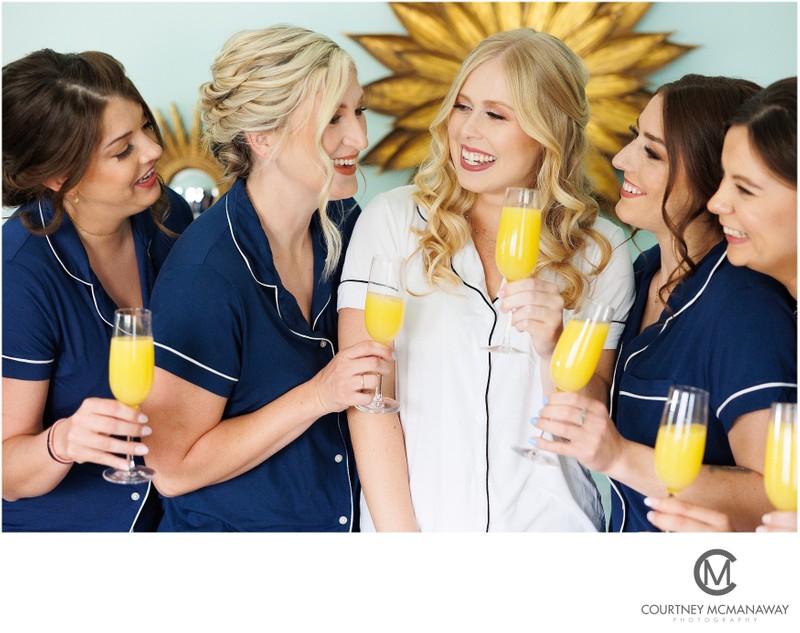 If you have time for it on your wedding day, I recommend a "reveal" with the wedding party getting ready in your suite! I adore these images of Taylor's bridesmaids oooohing and aaaahing over her! Exactly how a bride should feel on her wedding day!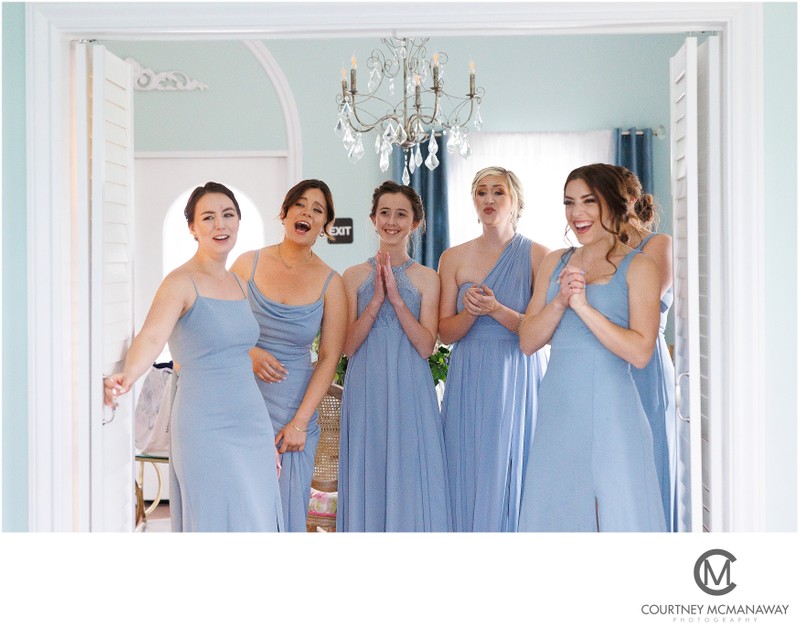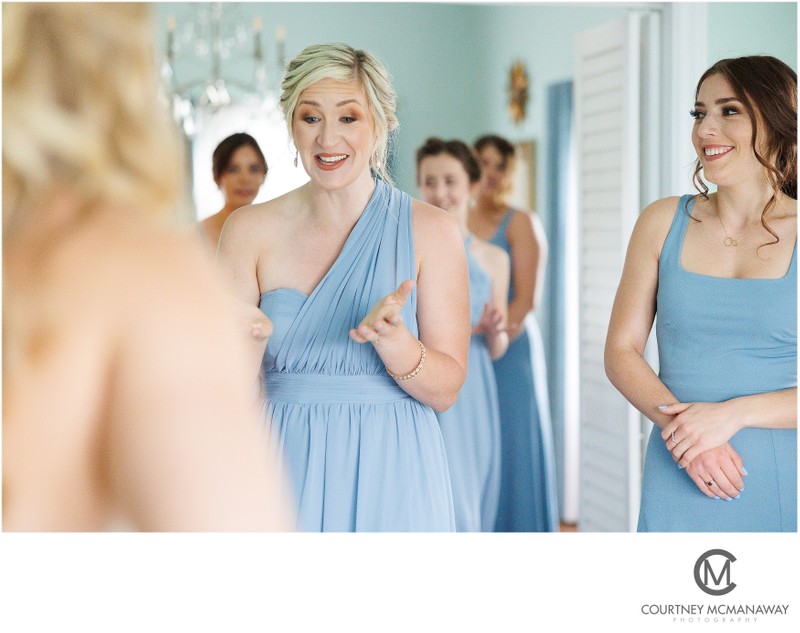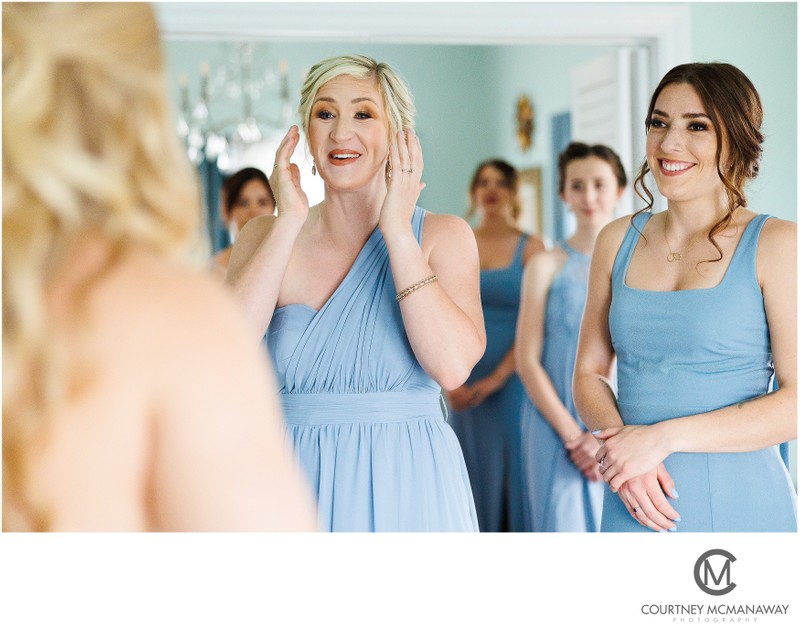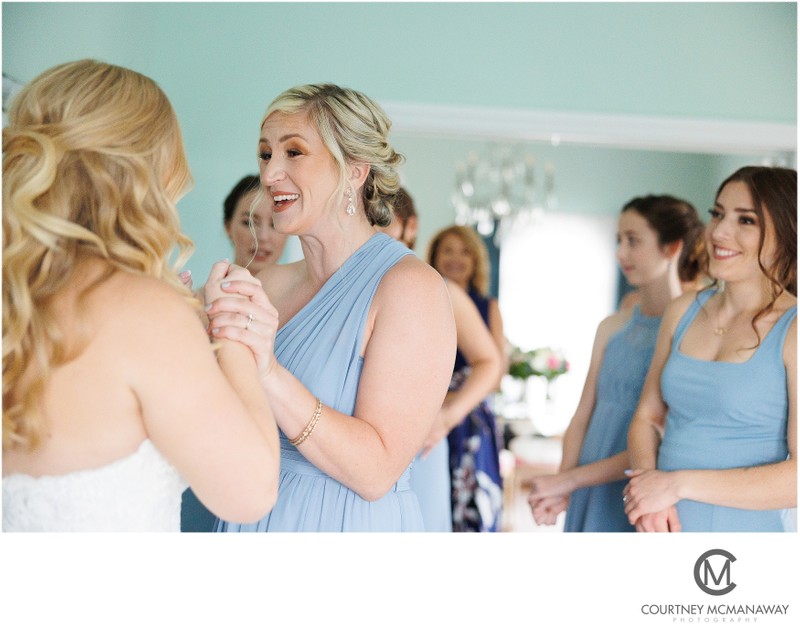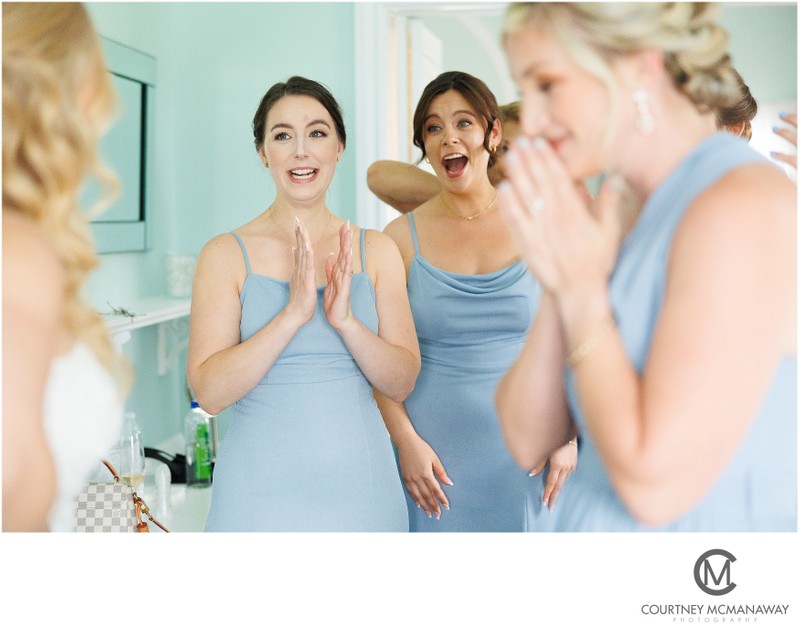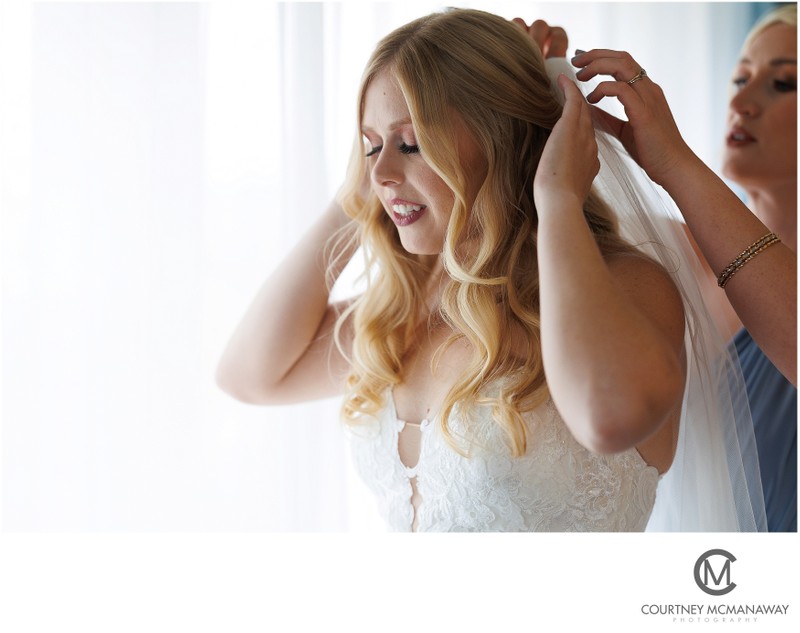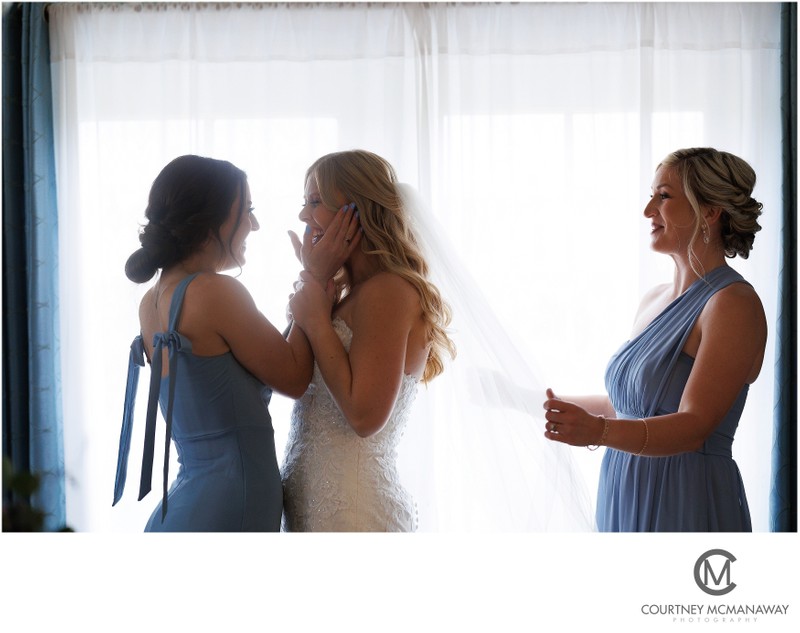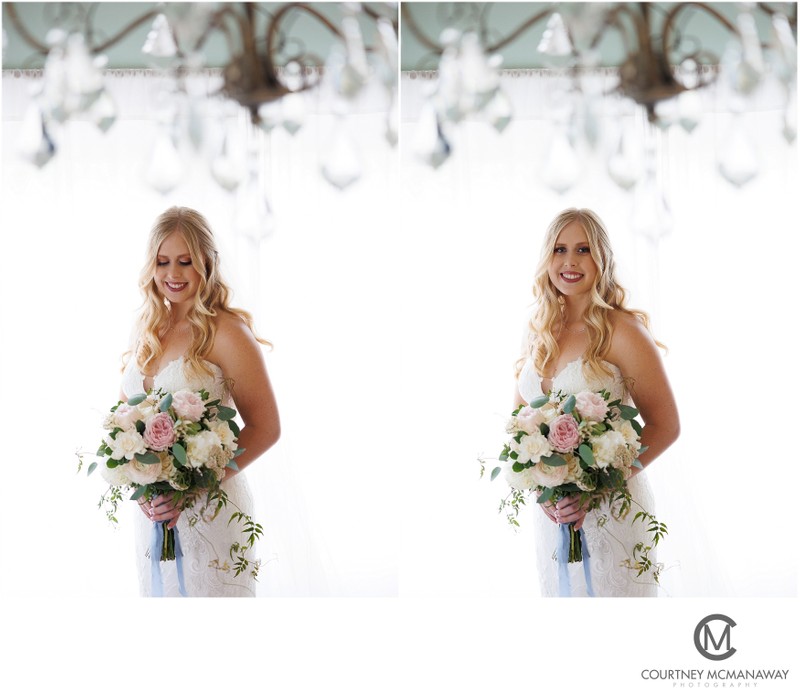 Meanwhile, Ben was at the groom's suite getting ready with his guys as well! As a Marine, he opted for military dress on his wedding day and he looked crisp!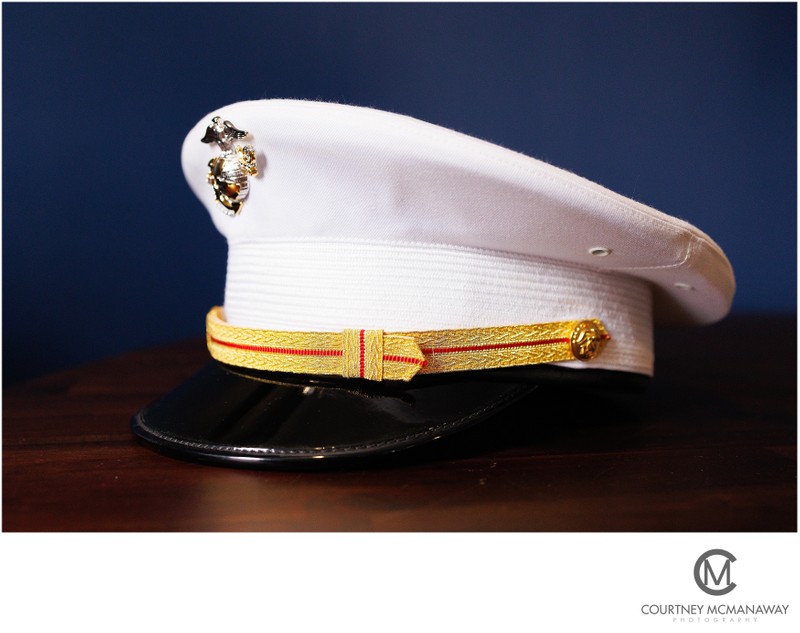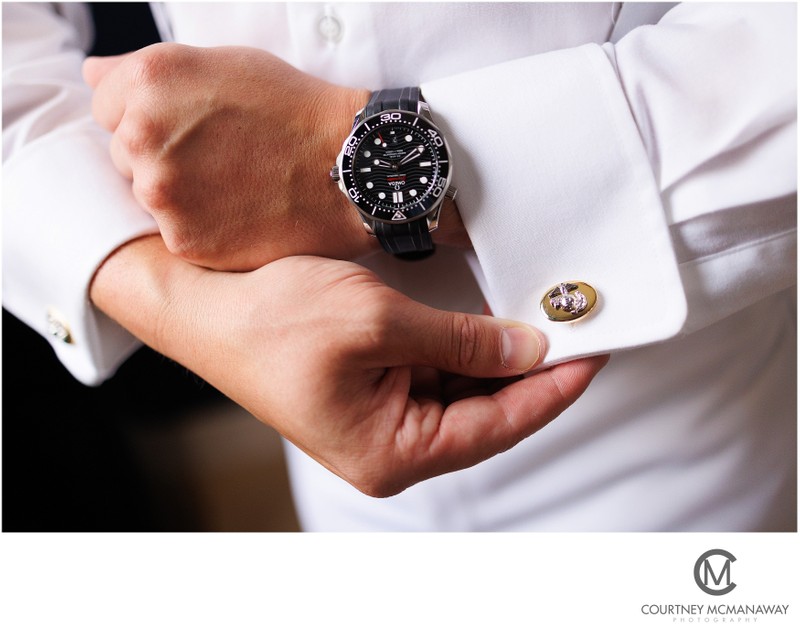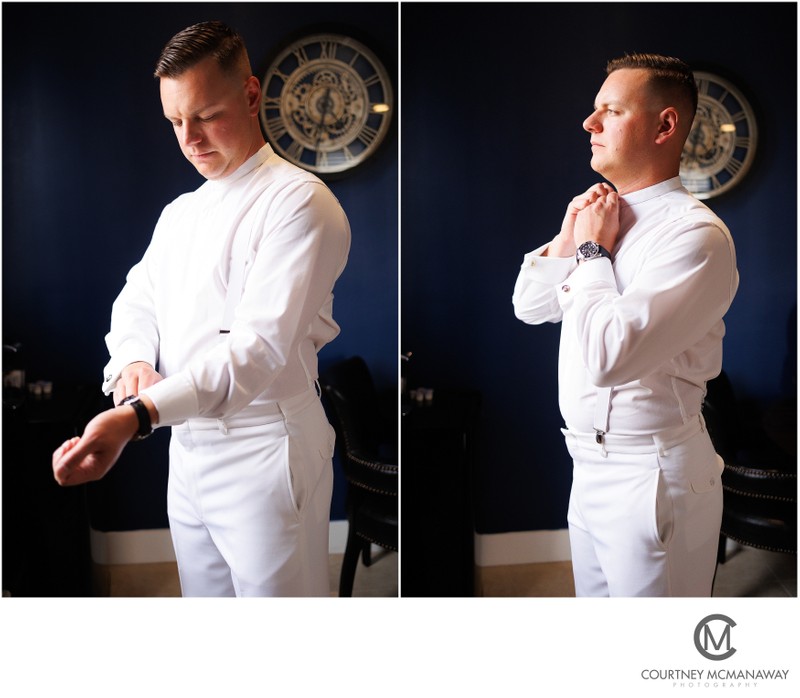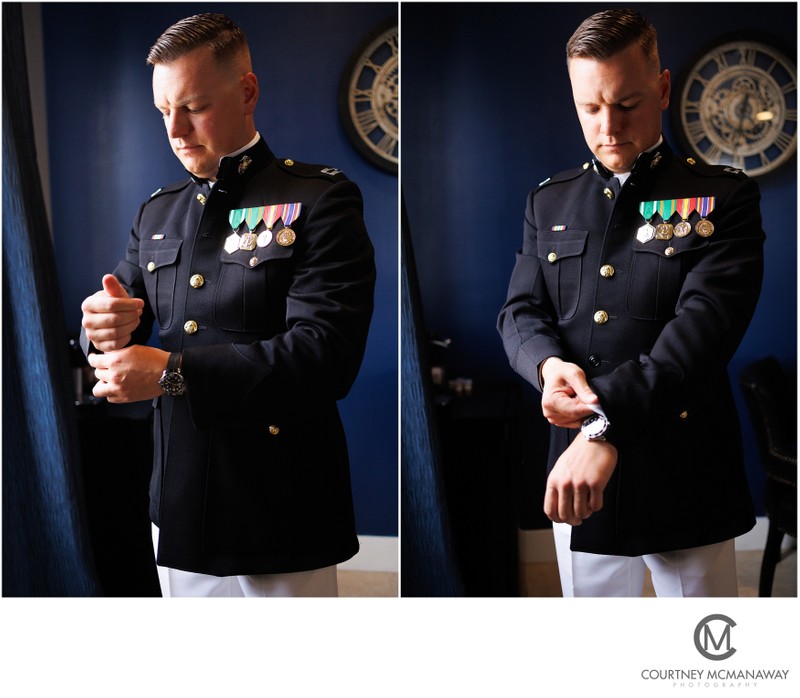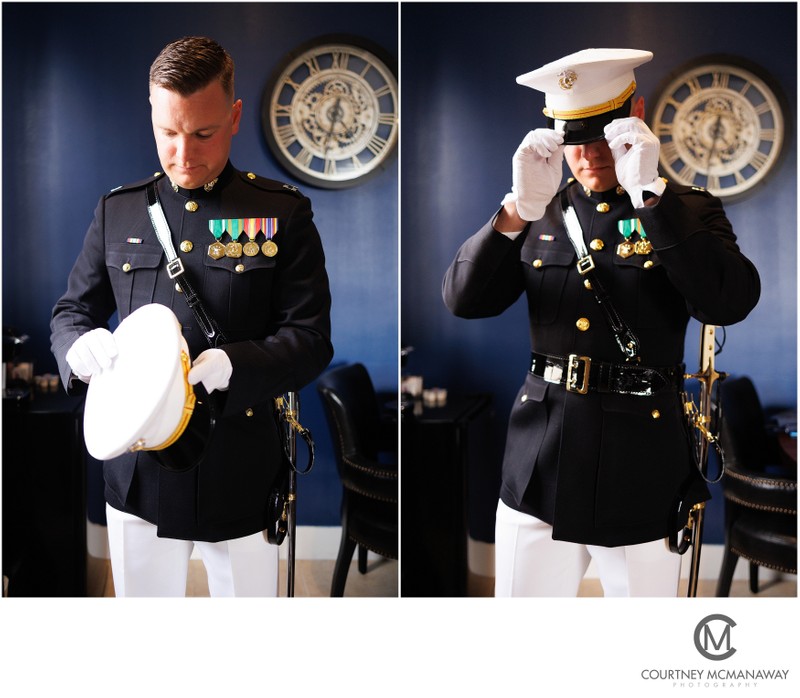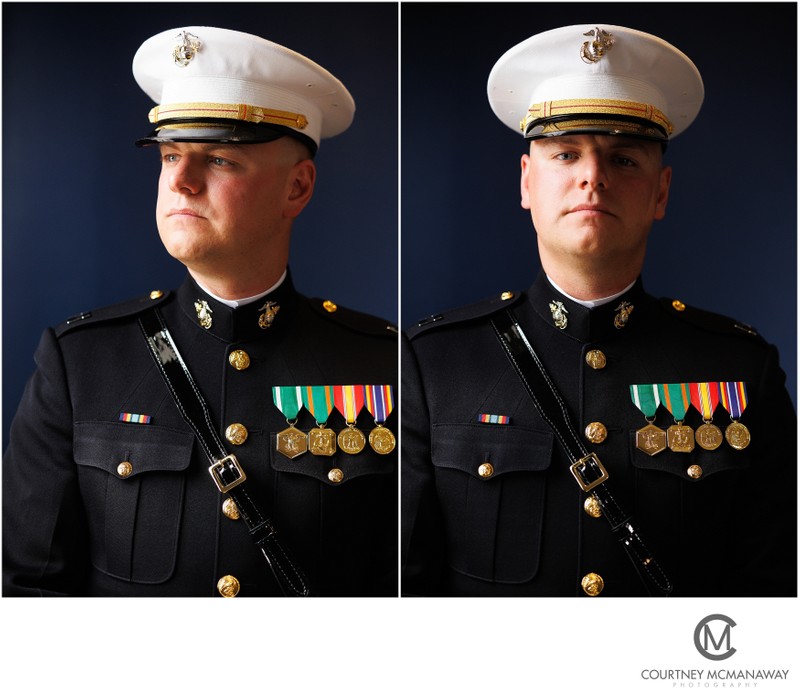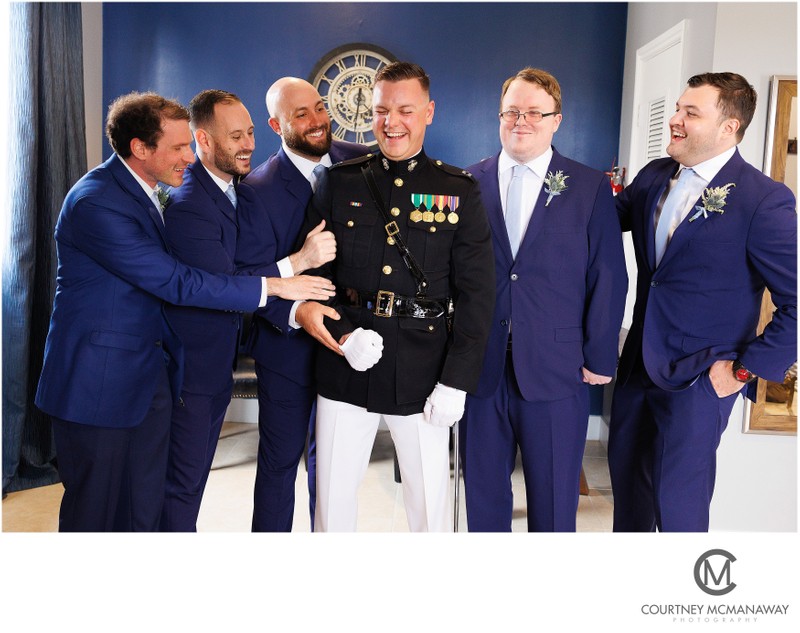 Taylor + Ben opted for a first look on their wedding day. I always keep this moment just between the bride and groom - I don't want them to feel like they are on display (aside from me, that is)! I always remind them this is their moment, to feel how they want to feel and take as long as they need talking, crying and just enjoying each other!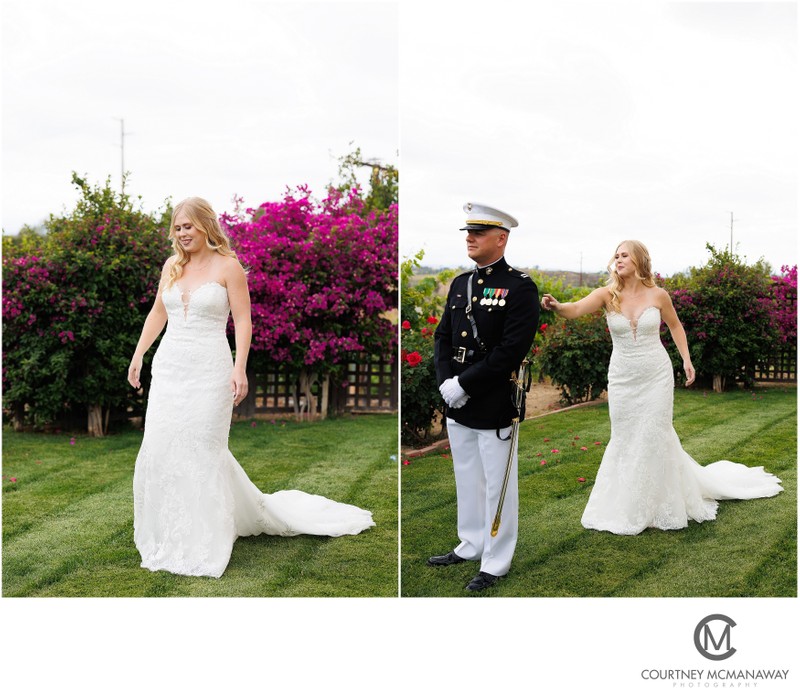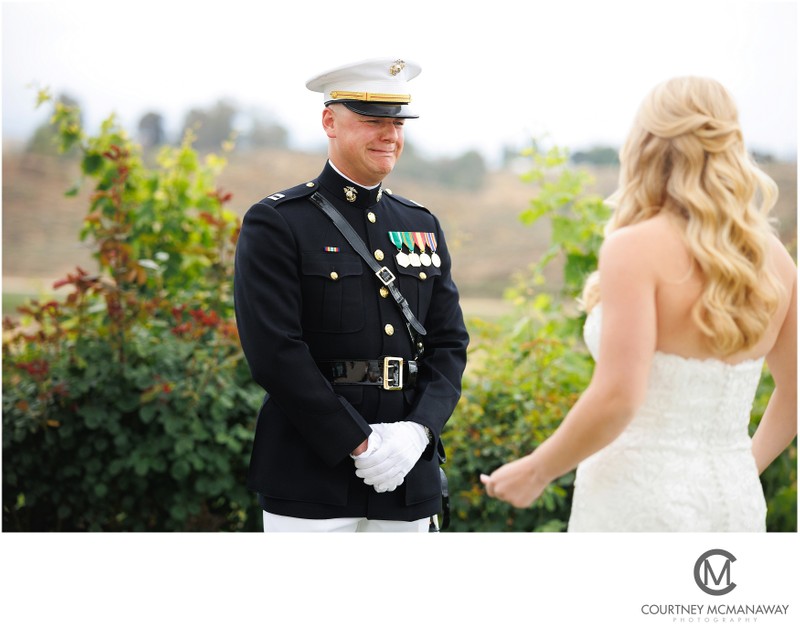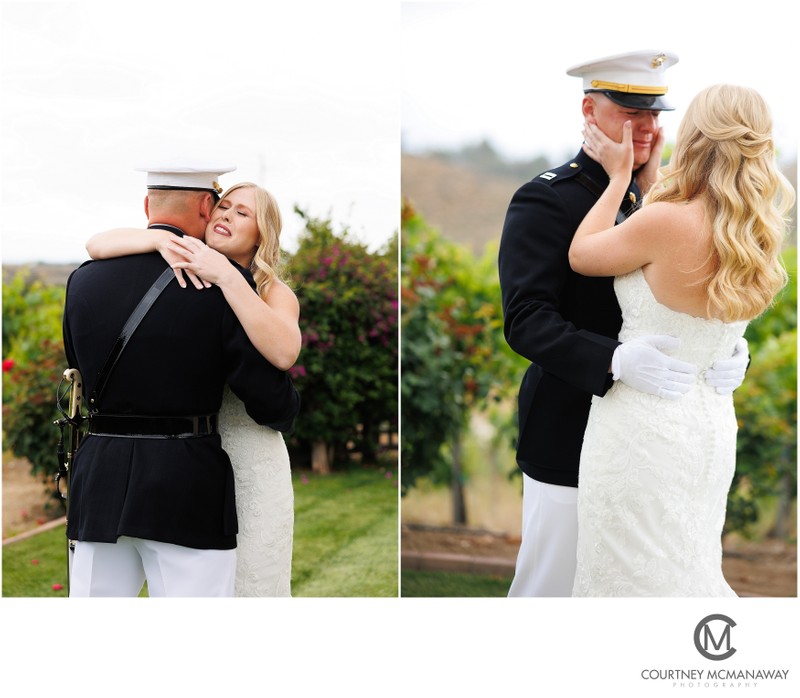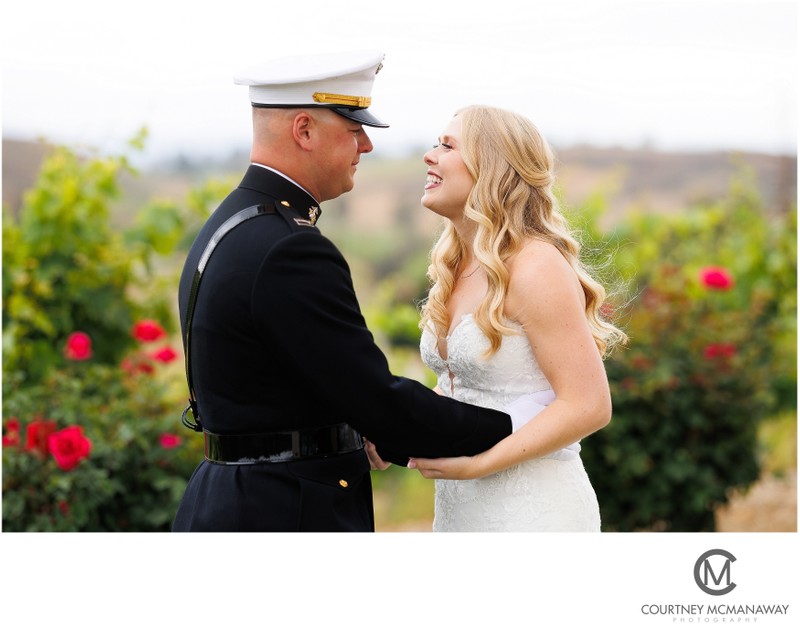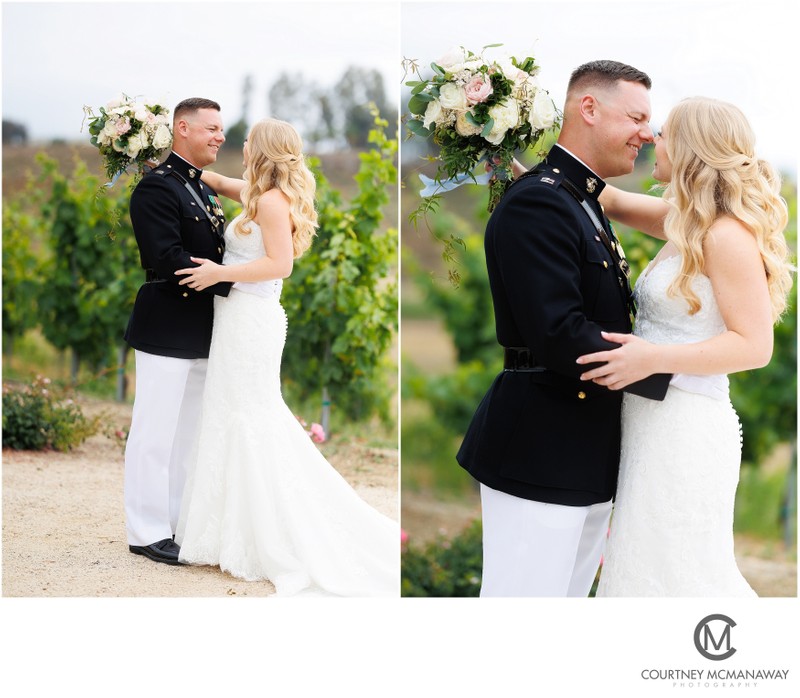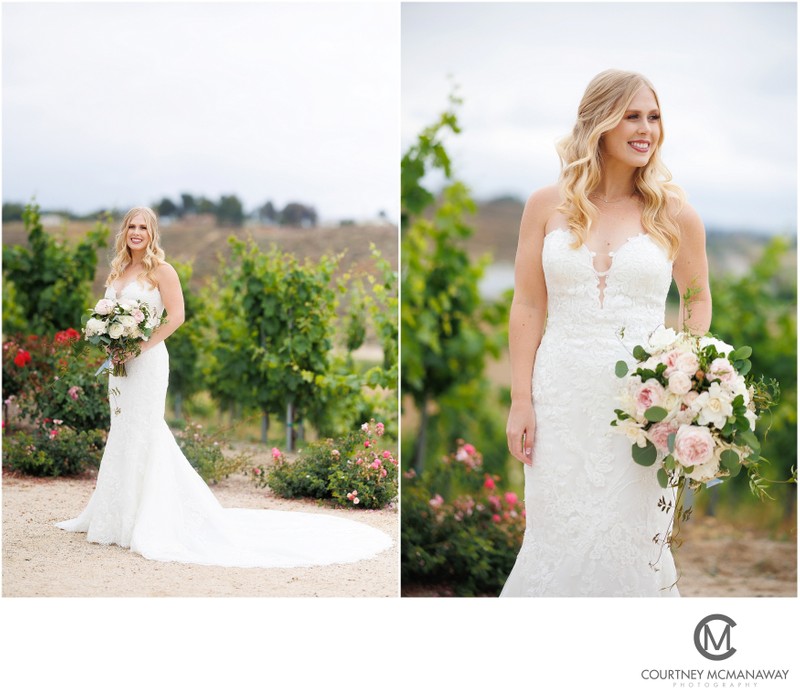 Taylor + Ben's ceremony site was gorgeously decorated! Taylor's aunt was actually the wedding day florist - I think you can see the love! ❤️️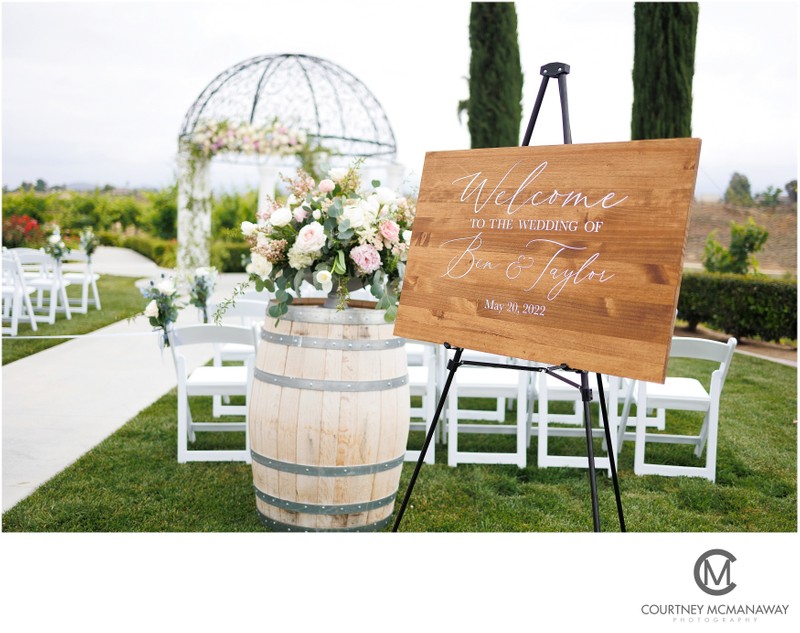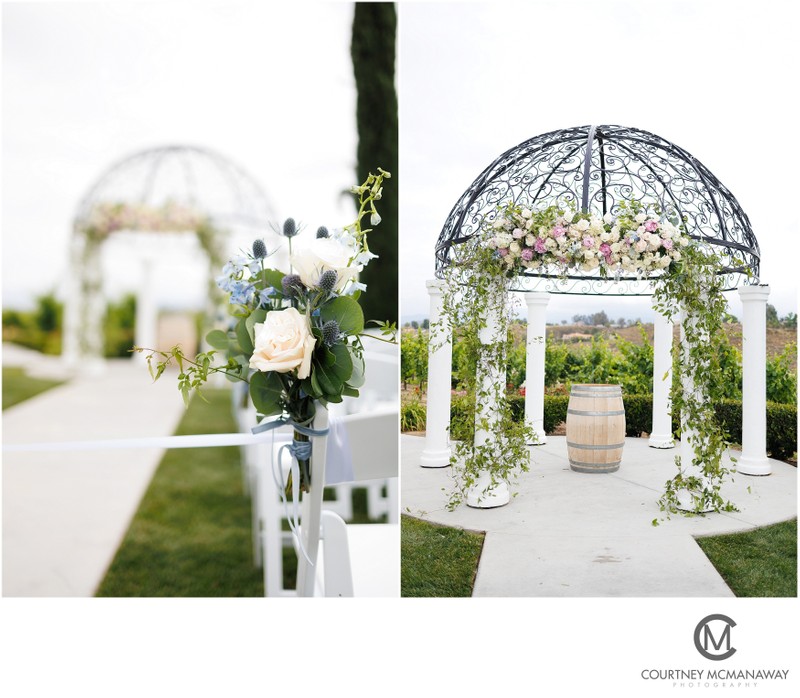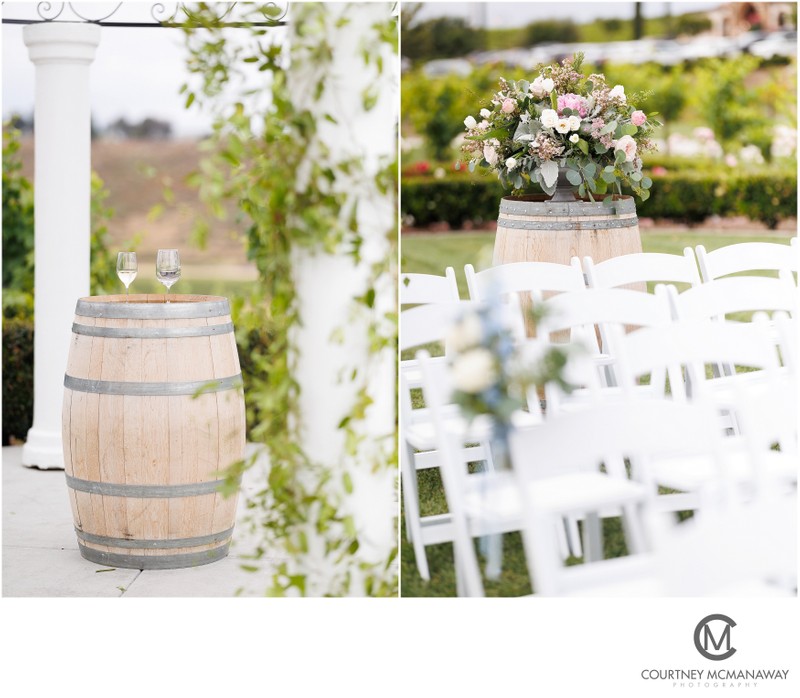 One of my absolute favorite parts of Taylor + Ben's day - FLOWERBOYS! Having watched many a flowergirl in my career as a Temecula wedding photographer, it was a delight to watch these boys utterly LAUNCH the petals. No gentle tossing here!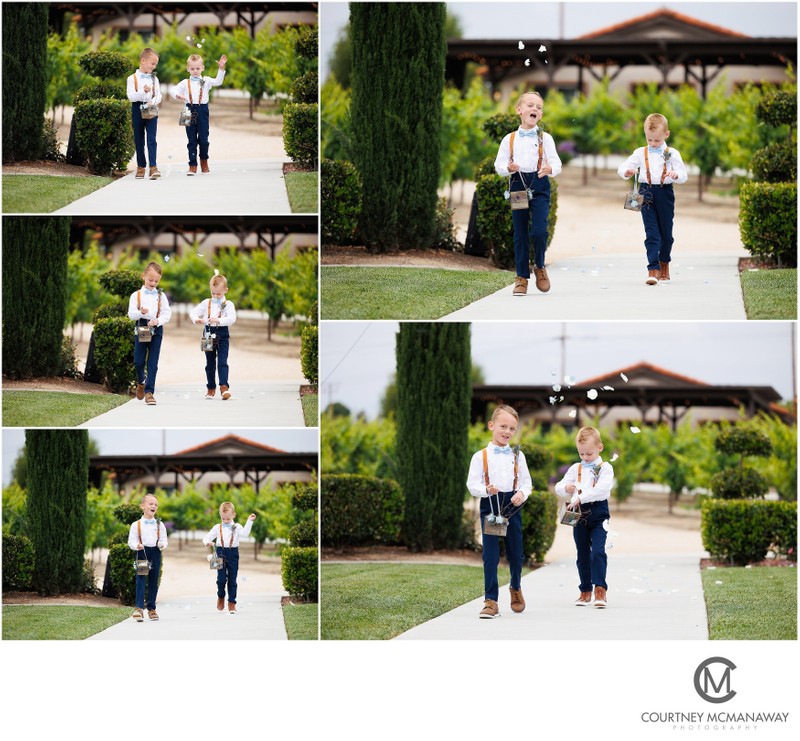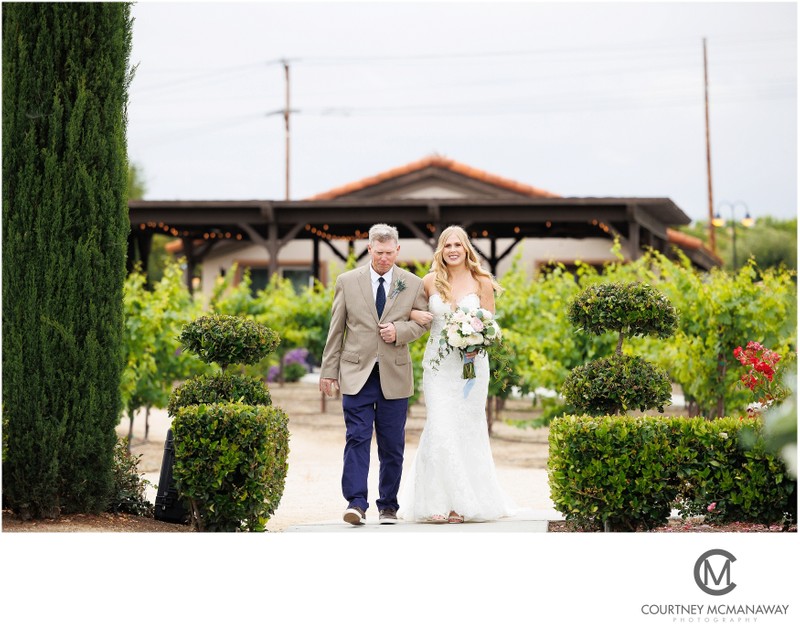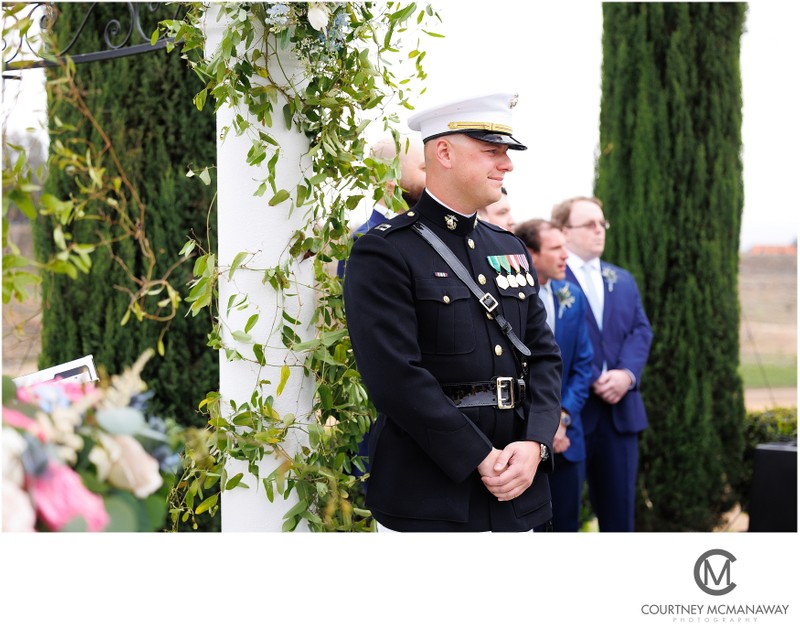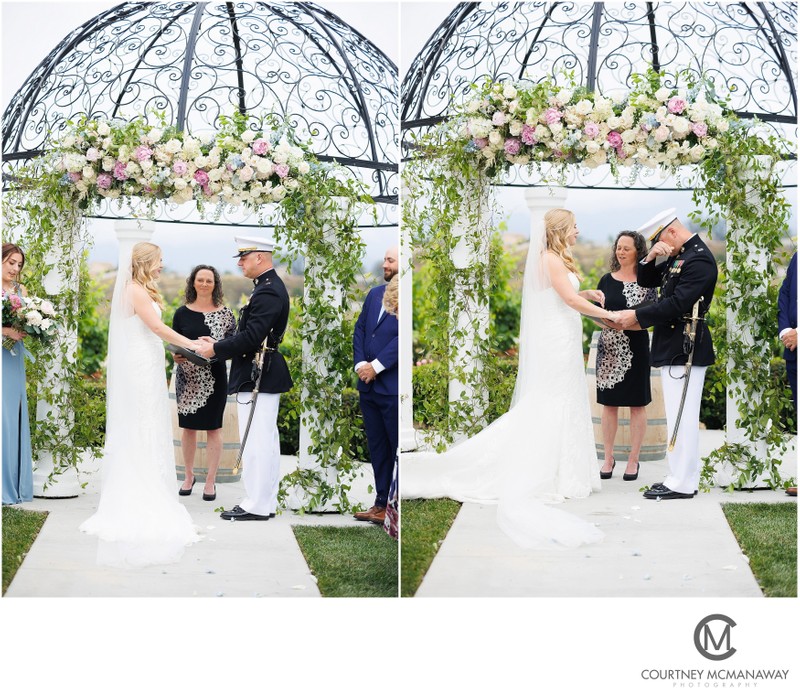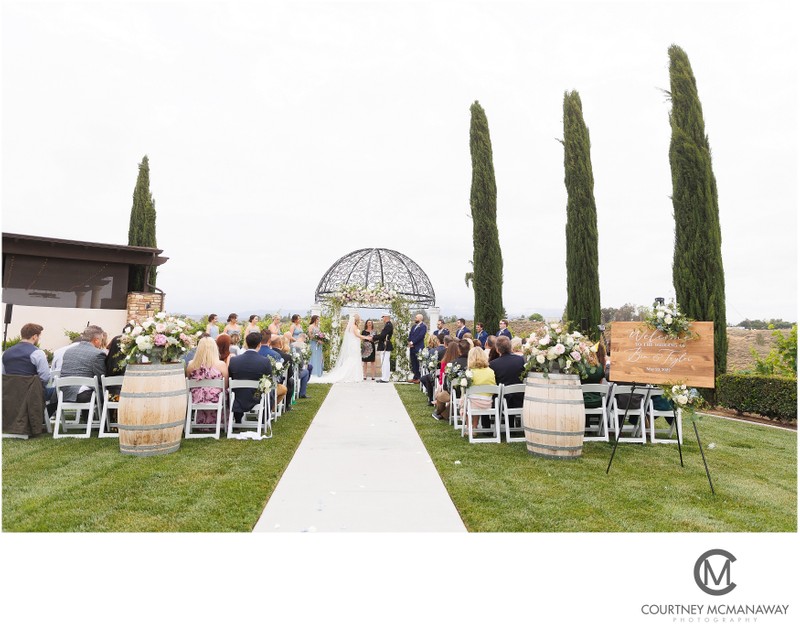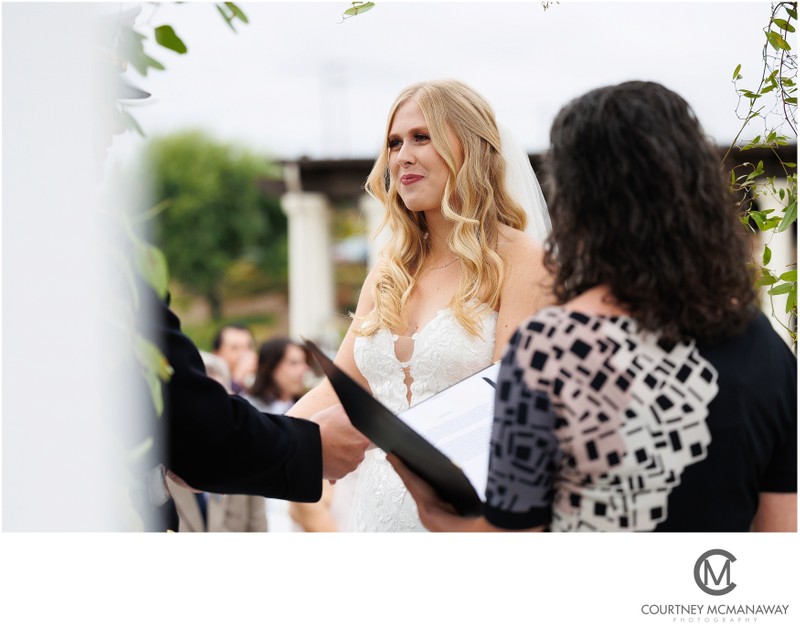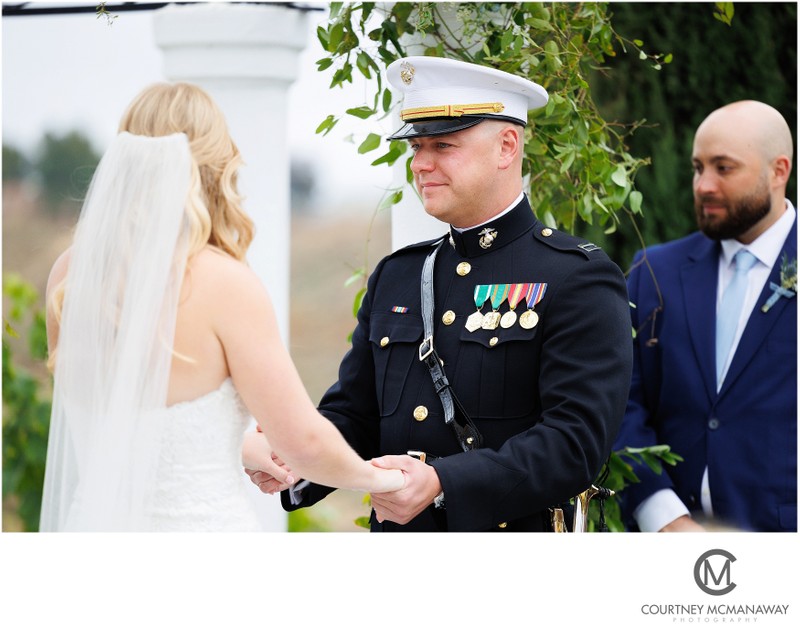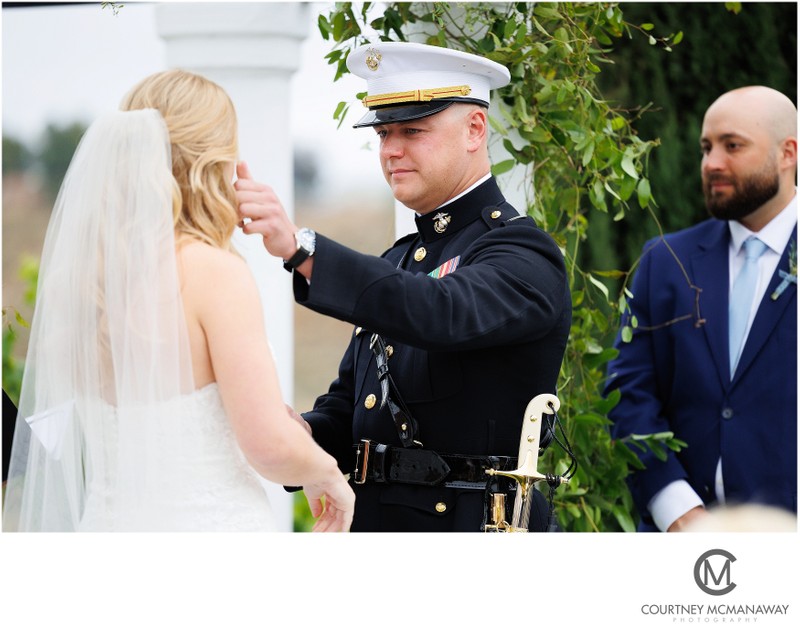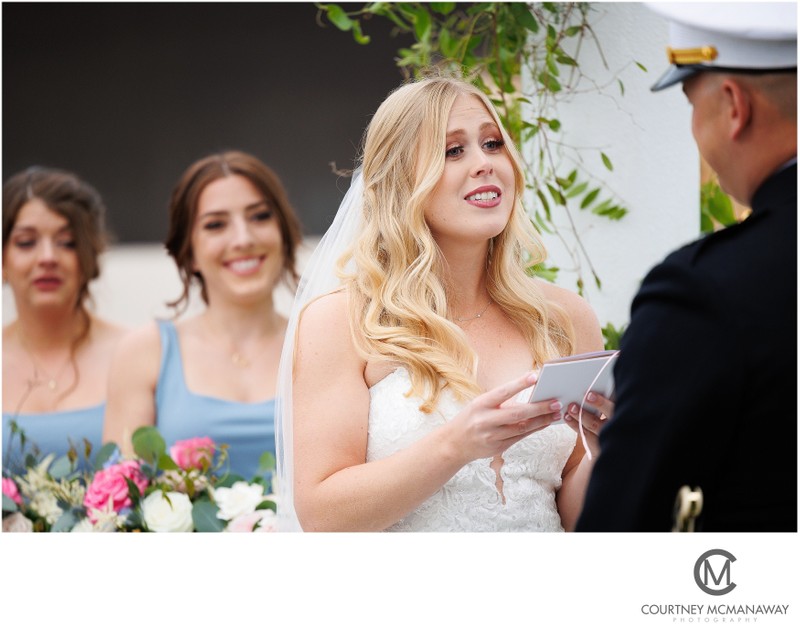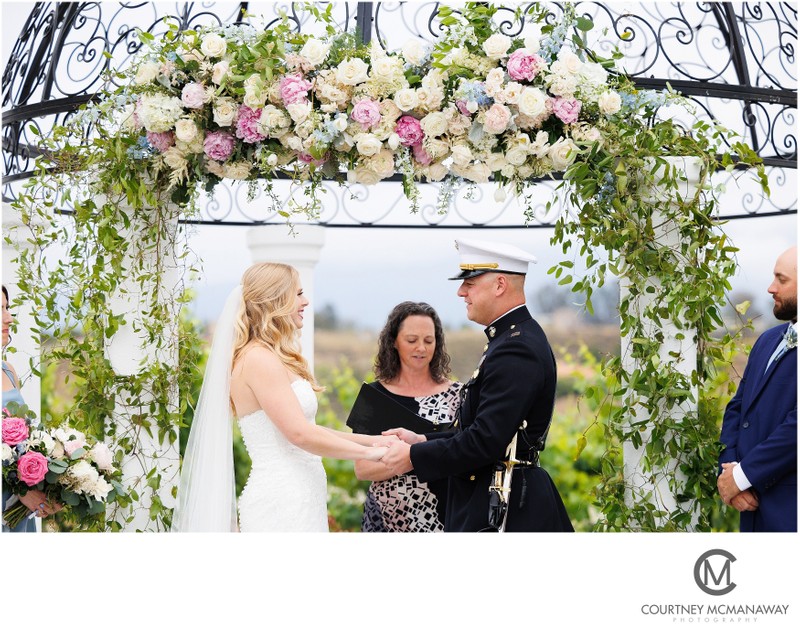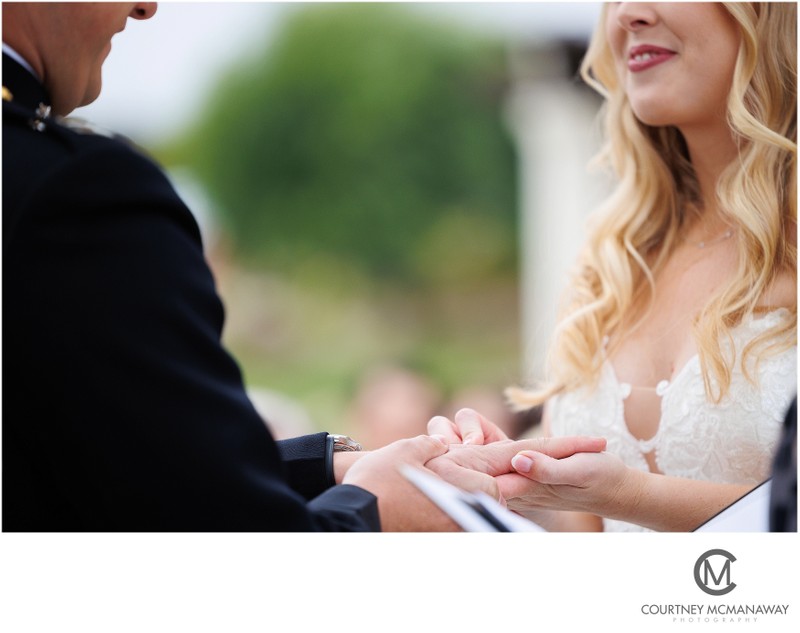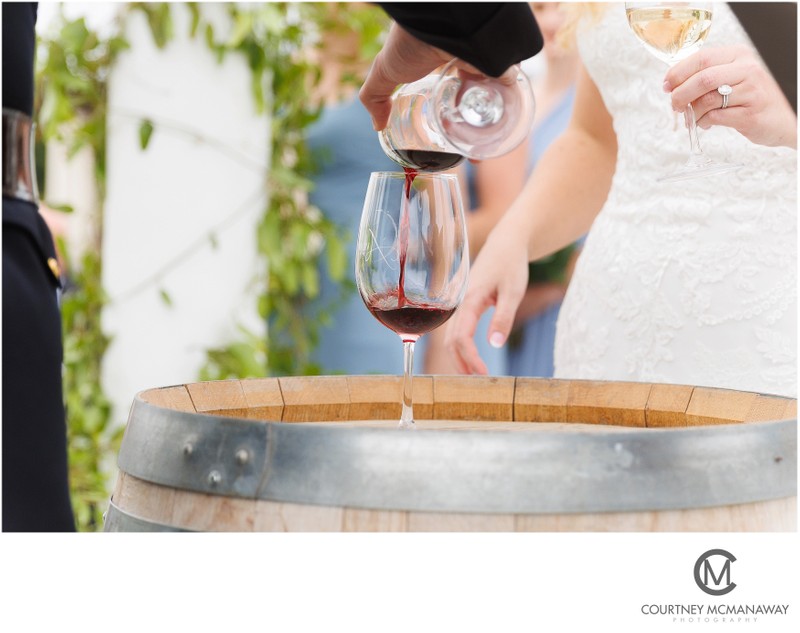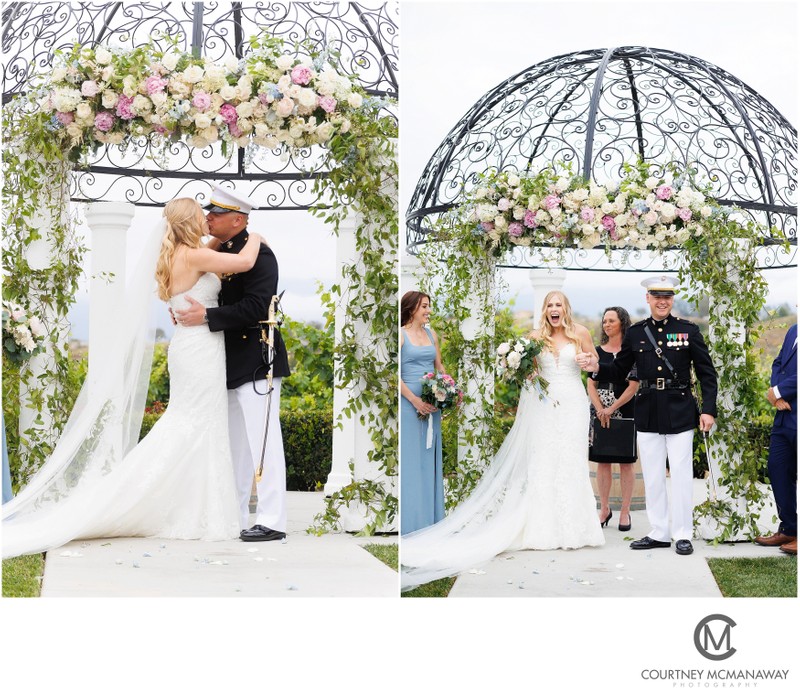 I always adore these walking-down-the-aisle shots. WE DID IT!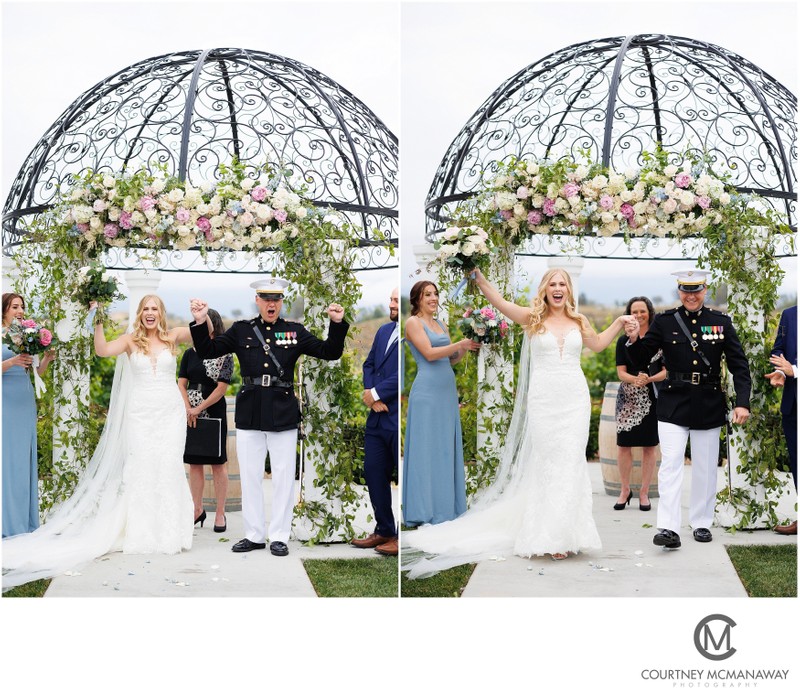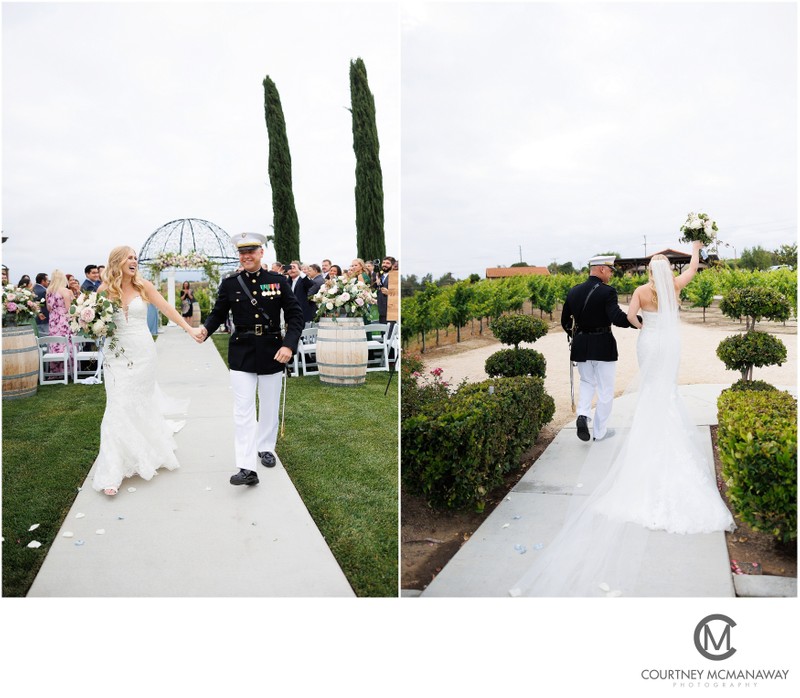 I love working with a large wedding party like Taylor + Ben's! I know everyone's mind is on getting to cocktail hour, and particularly in Temecula, I know wearing a suit isn't pleasant for the guys! I work as quickly as possible to get some fun, full-group shots, each group with the couple, and then they go off and I get to spend a bit more time with the bride and groom!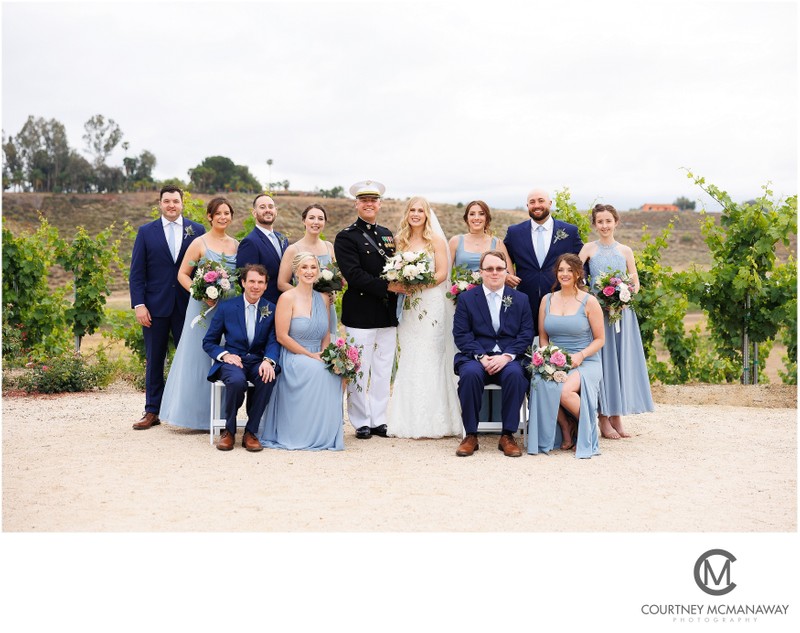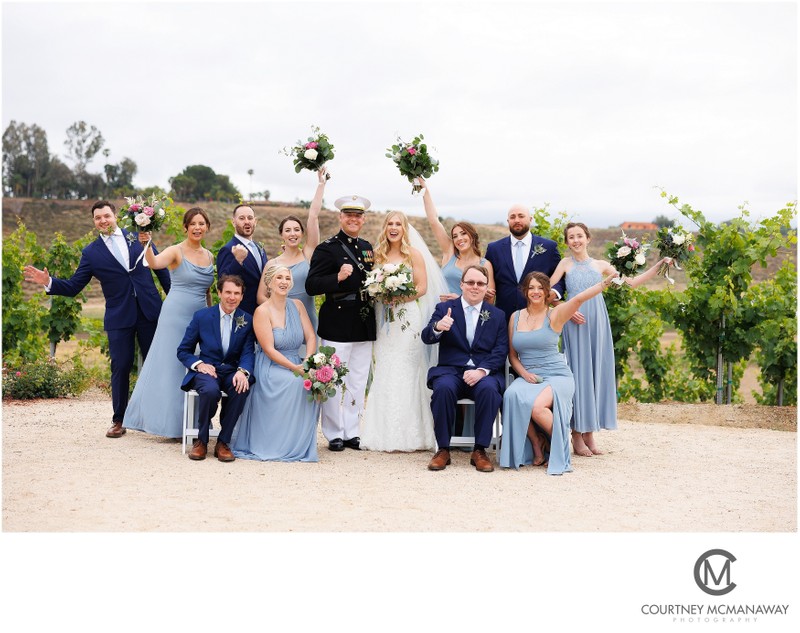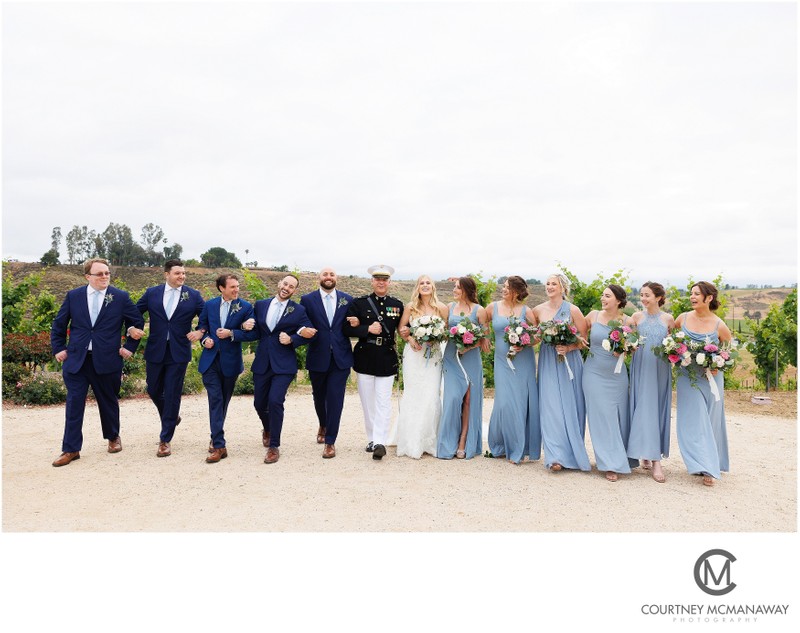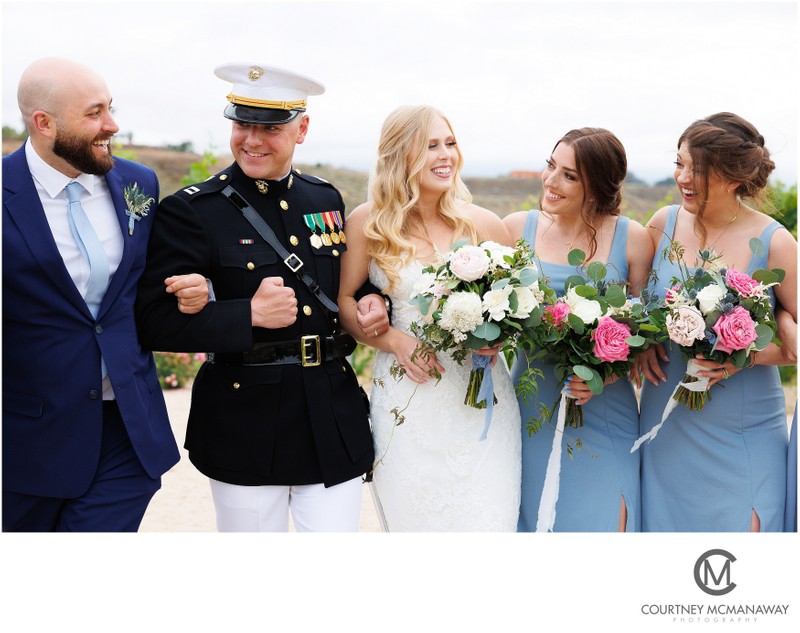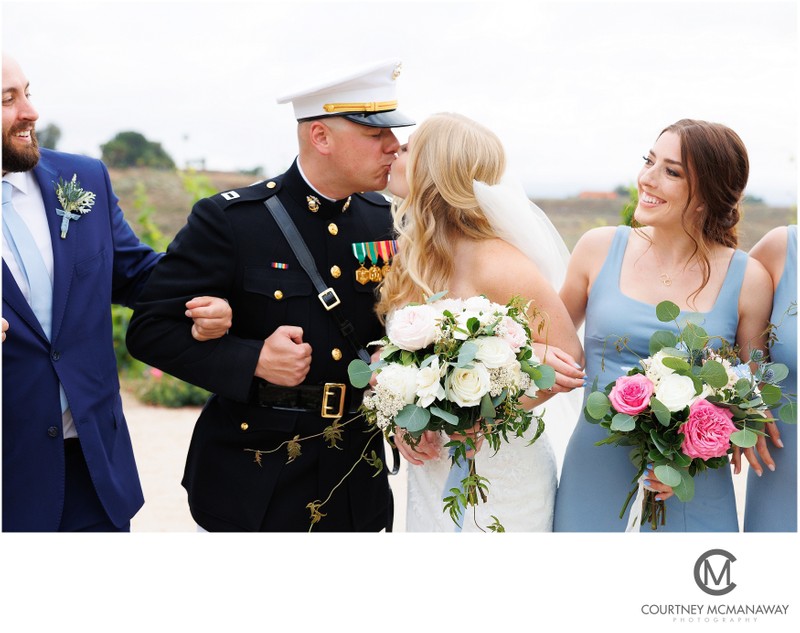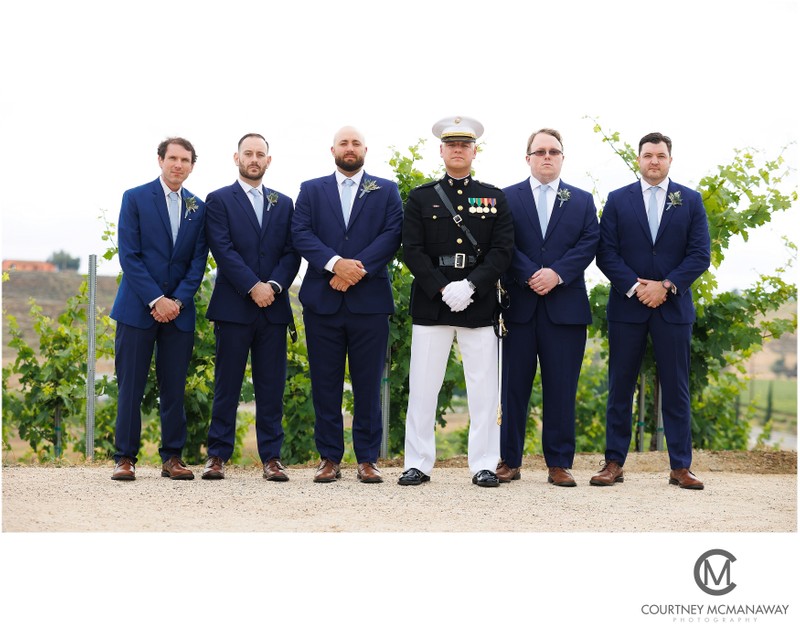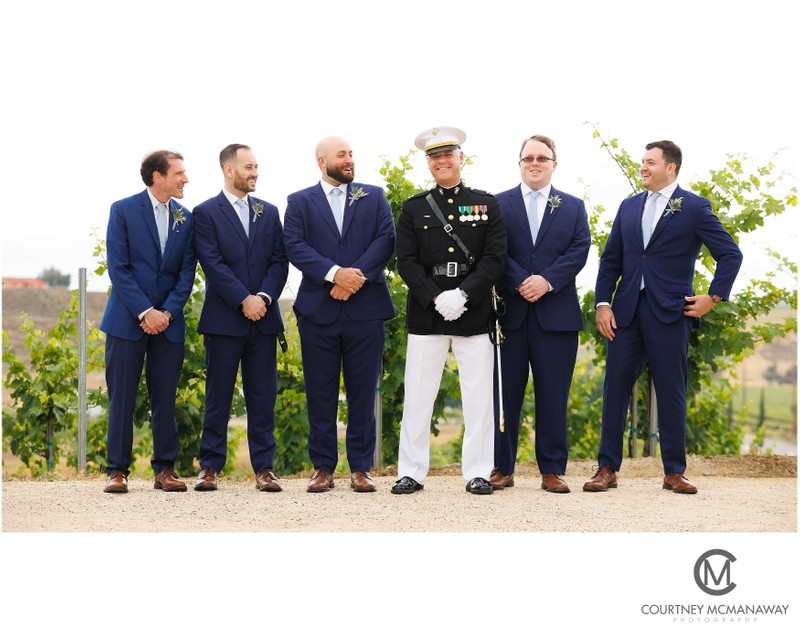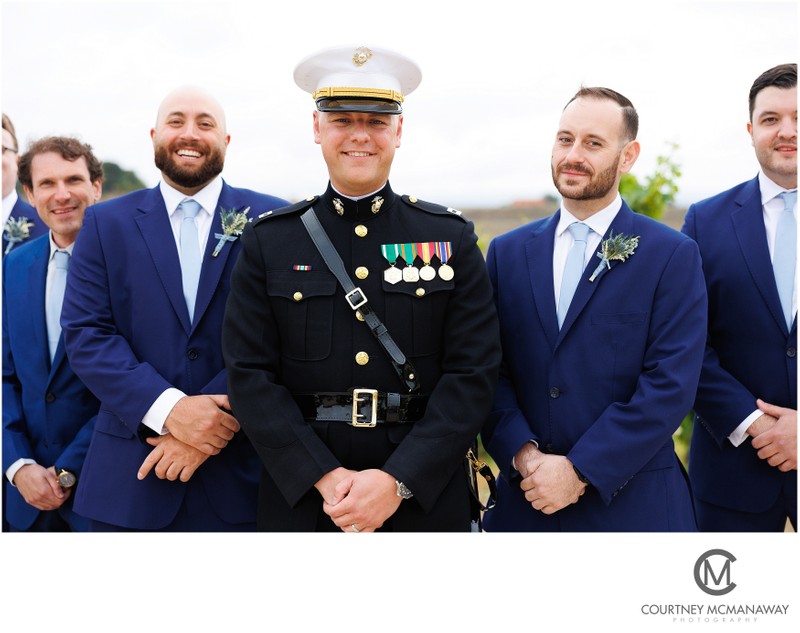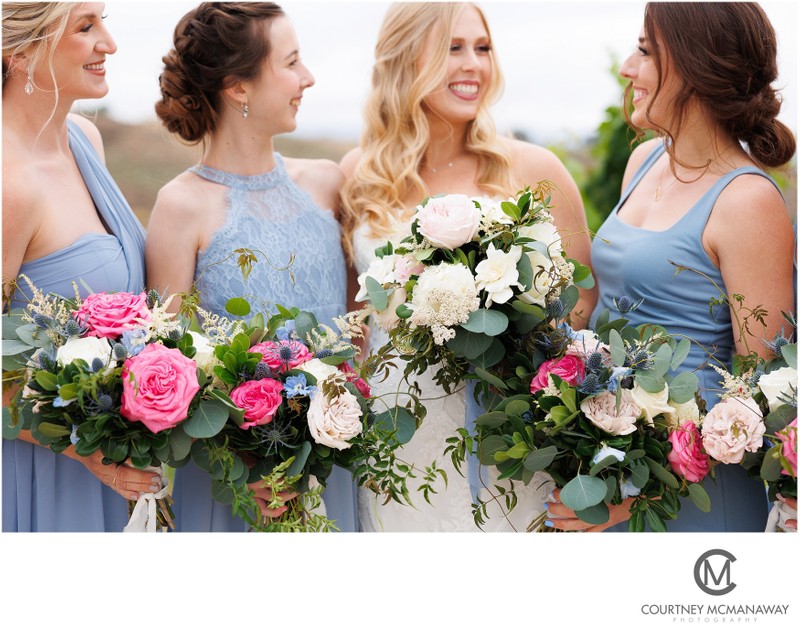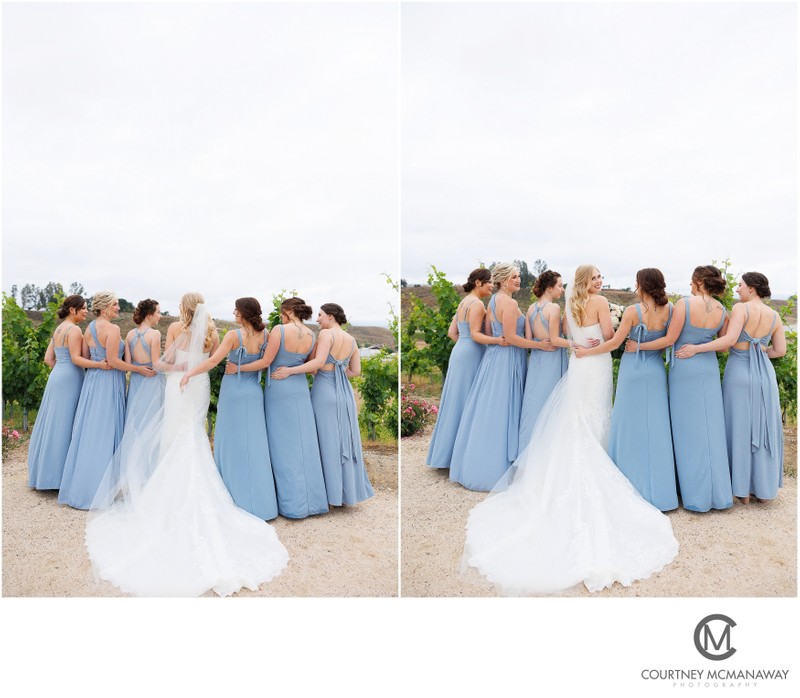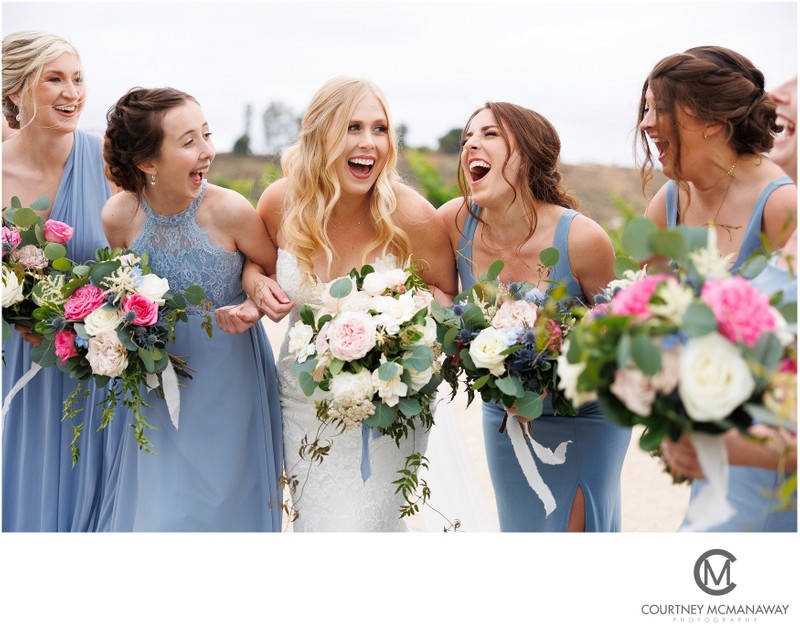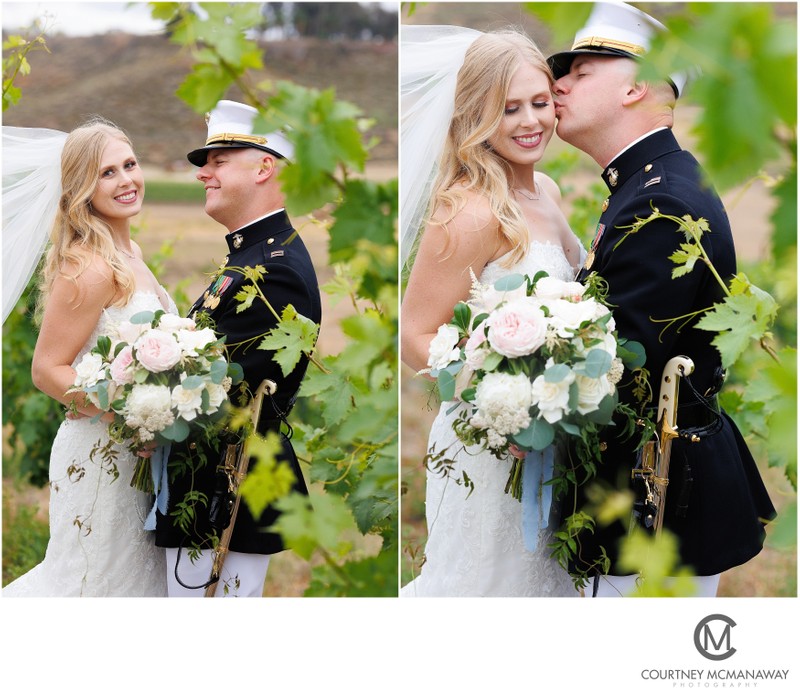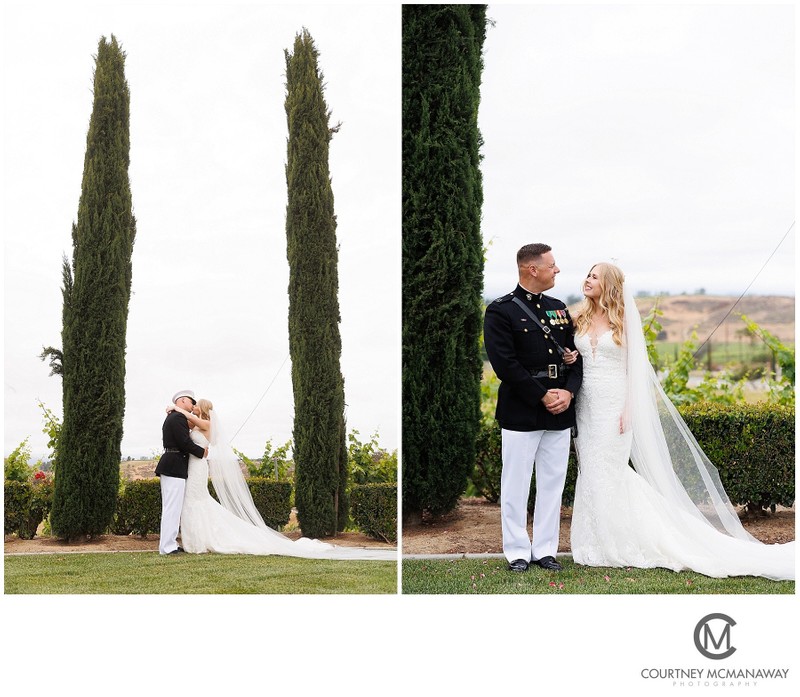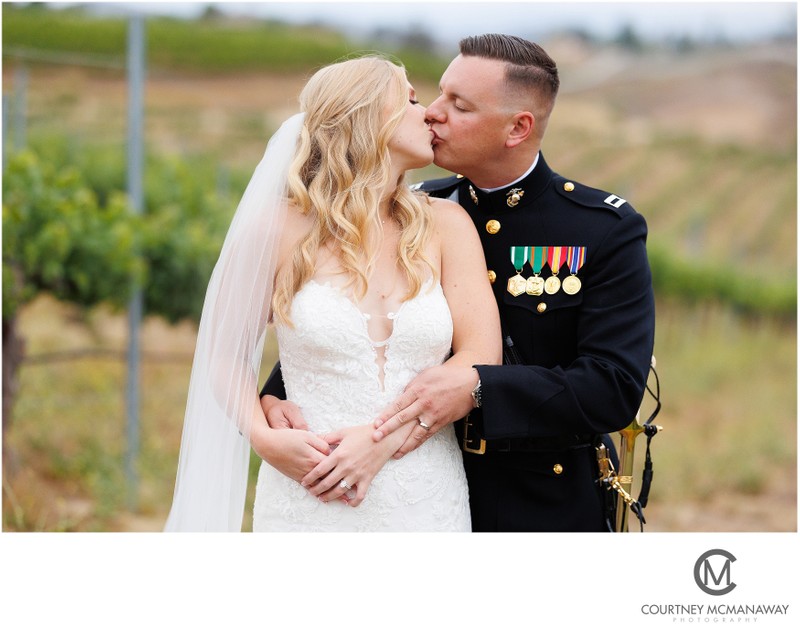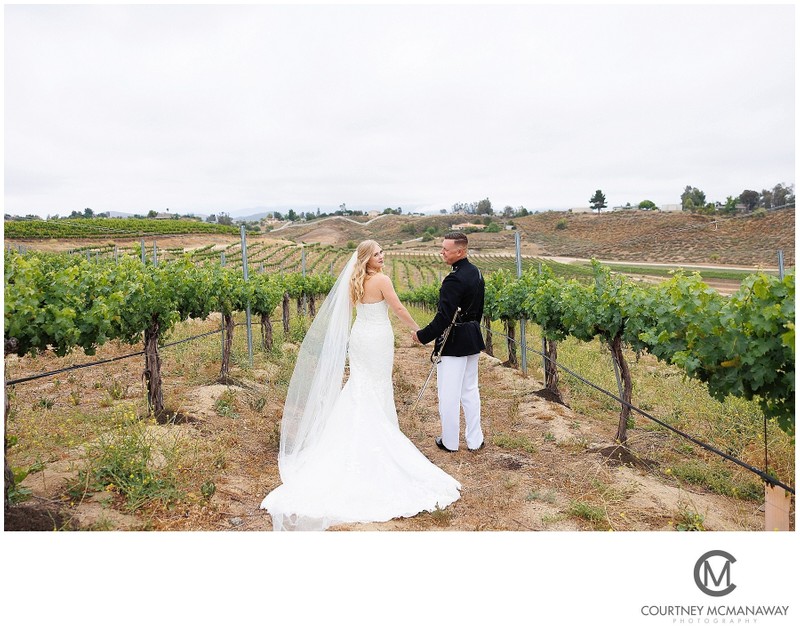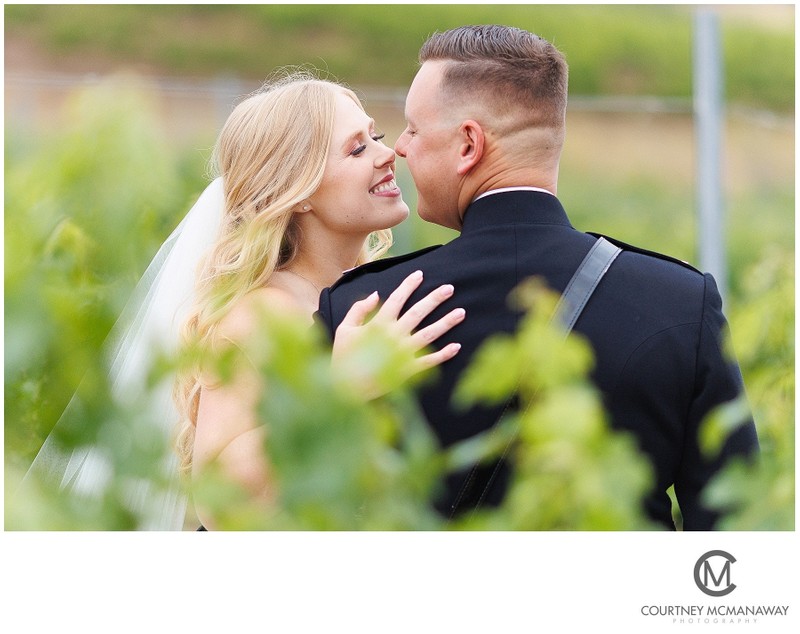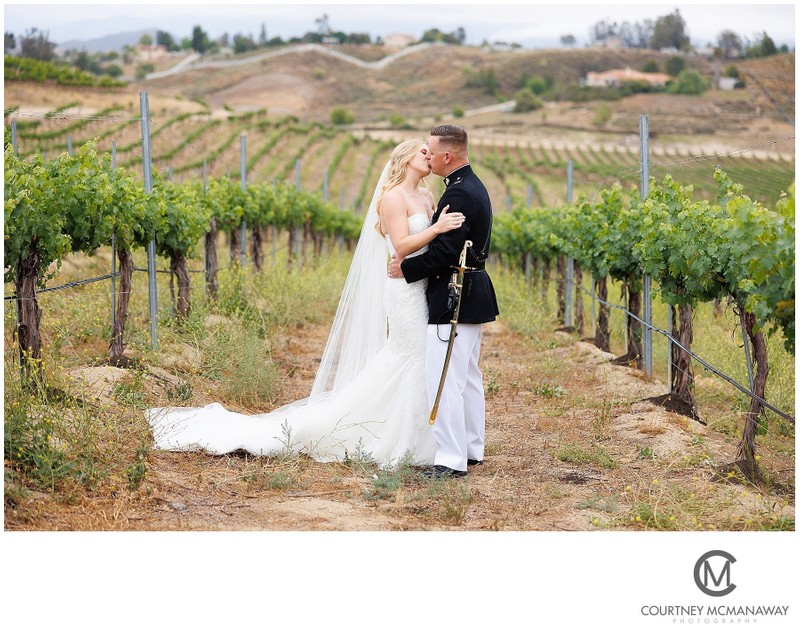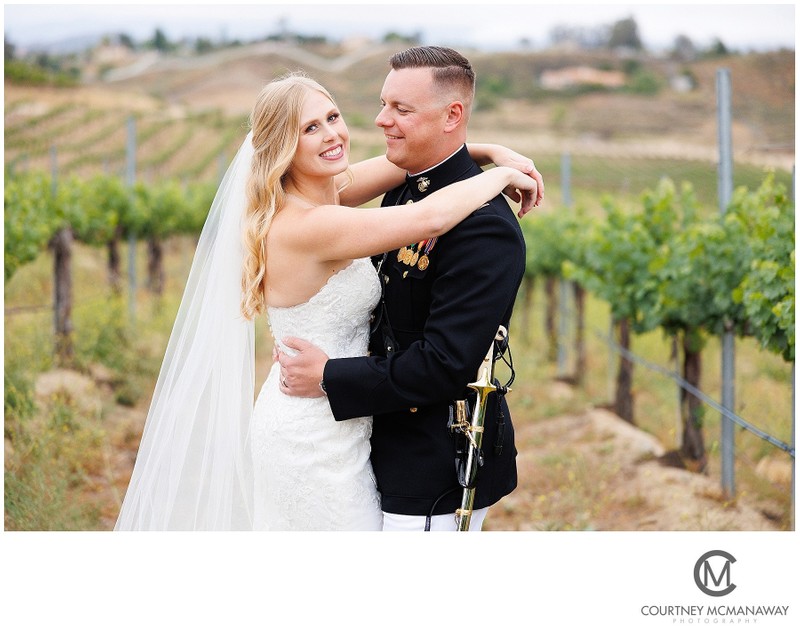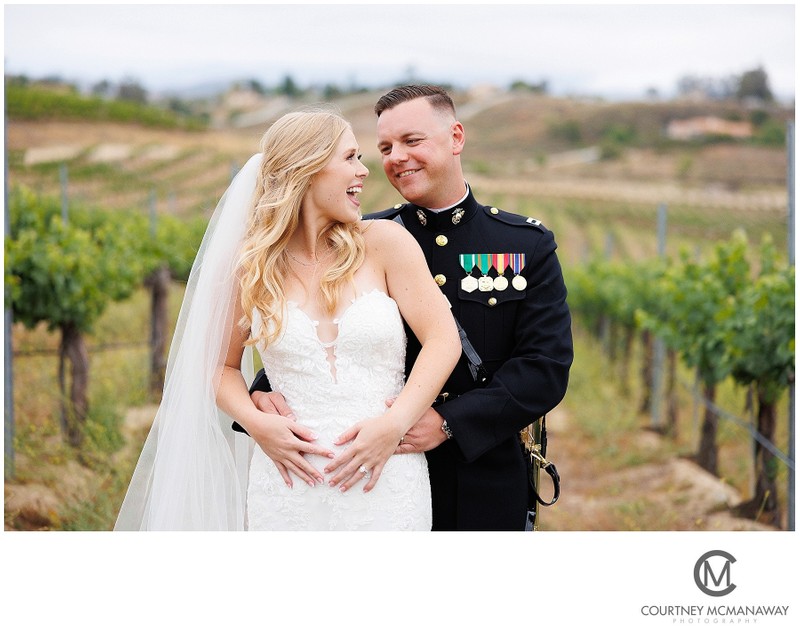 Sometimes the wind just cooperates perfectly! I adore cathedral-length veils for this reason!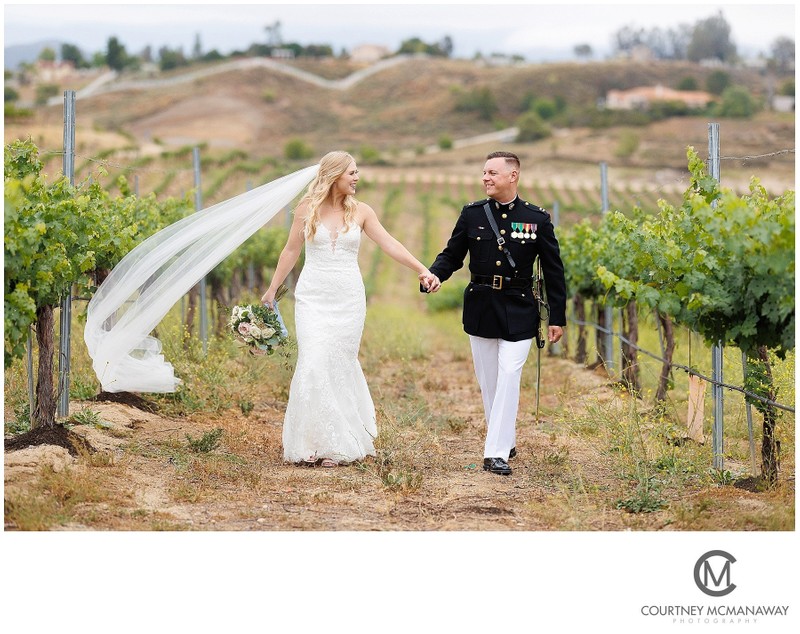 Avensole has one of the more unique reception spaces in Temecula, and when I ask couples why they chose Avensole, this is frequently one of their reasons! It's a Spanish-style space that looks out directly into the winery, with huge sliding glass doors and large draped windows. It's elegant and modern, and the neutral palette means couples can transform the space into their style for their wedding day.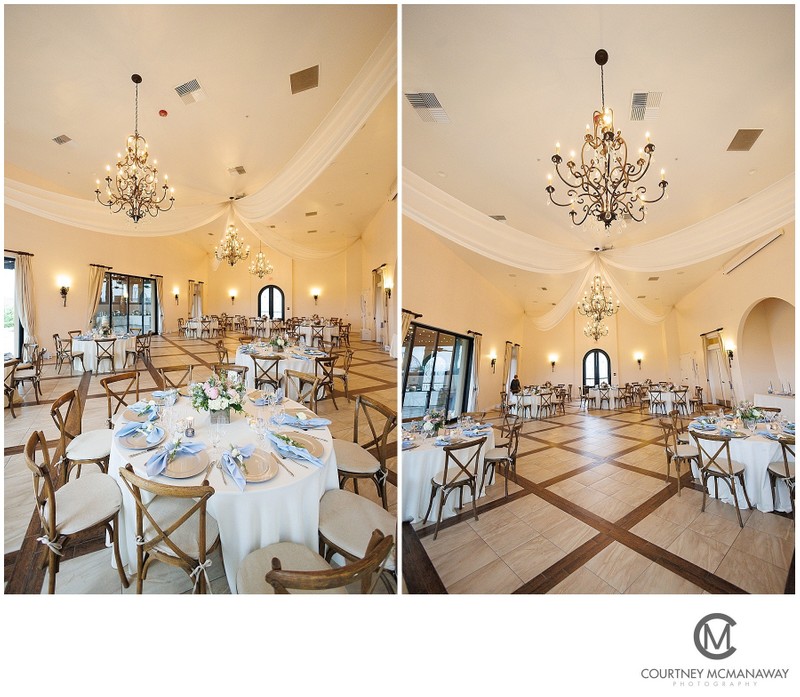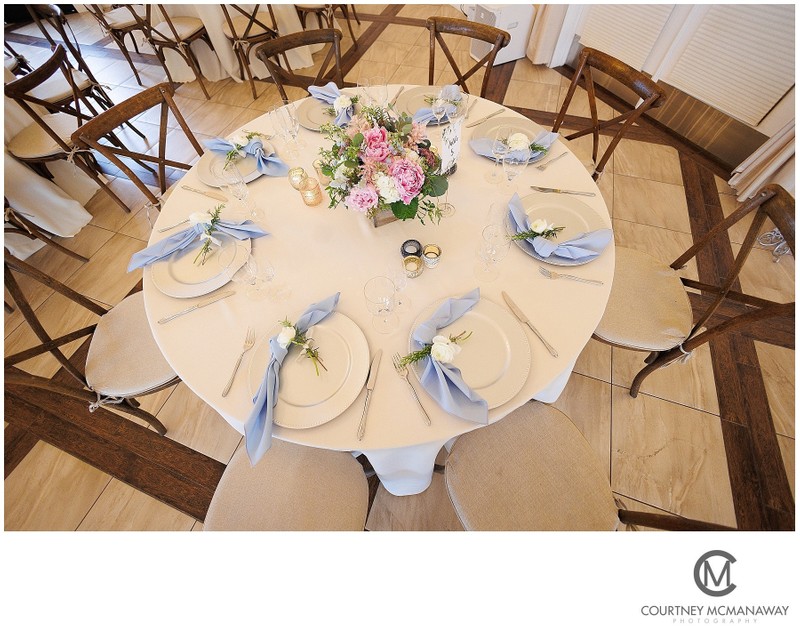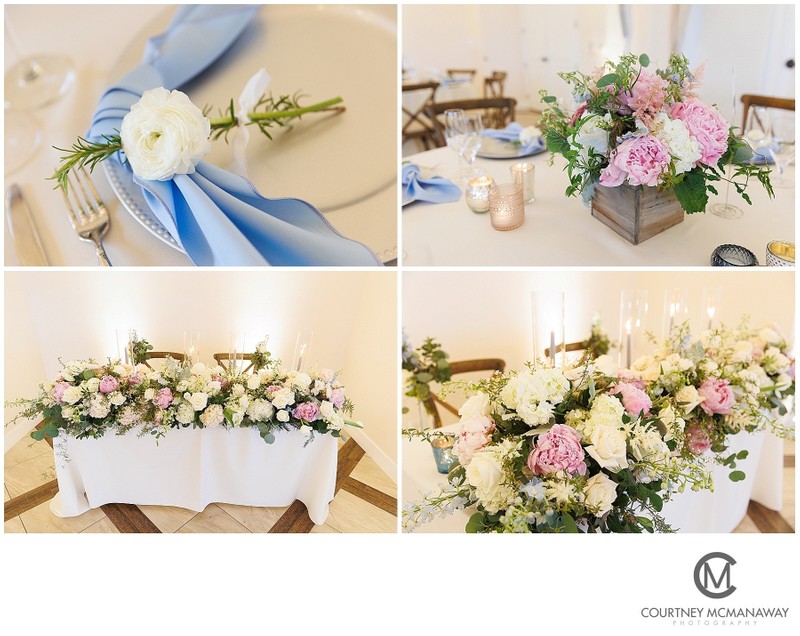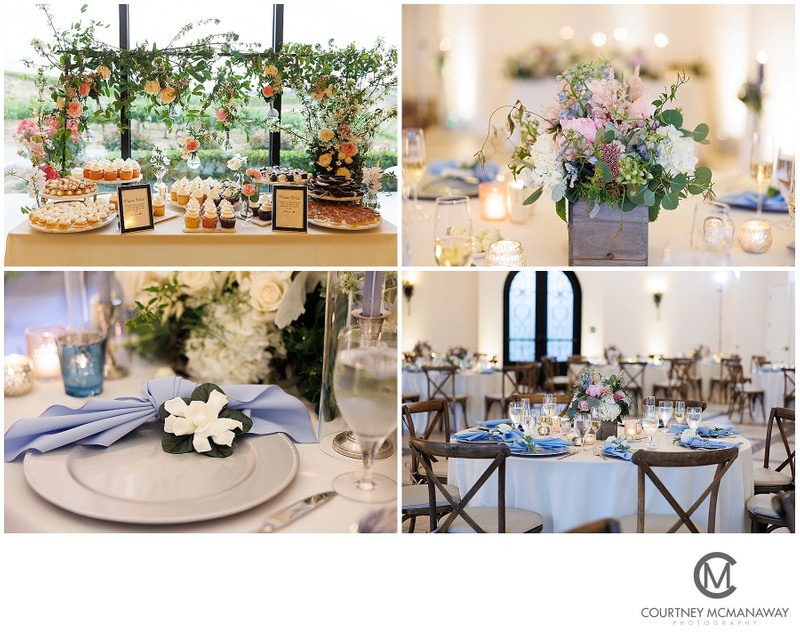 Let's get this party started!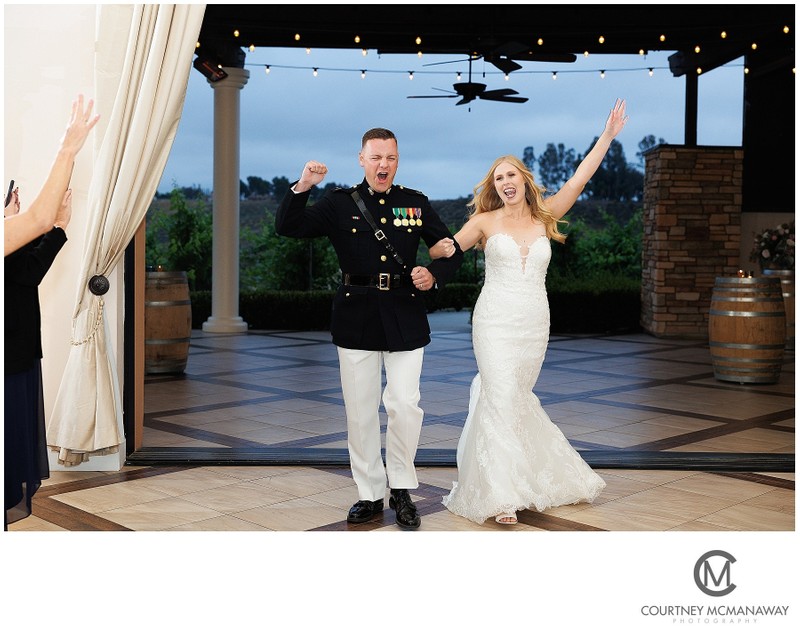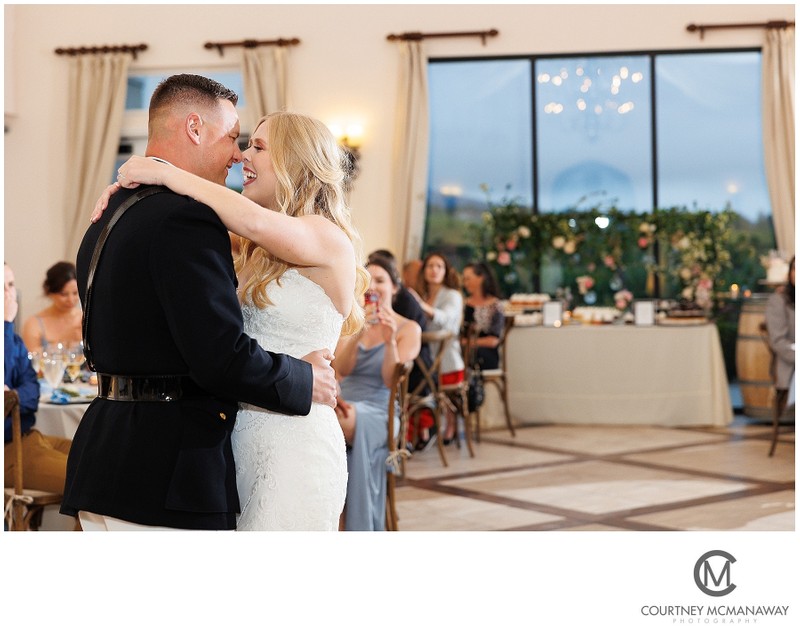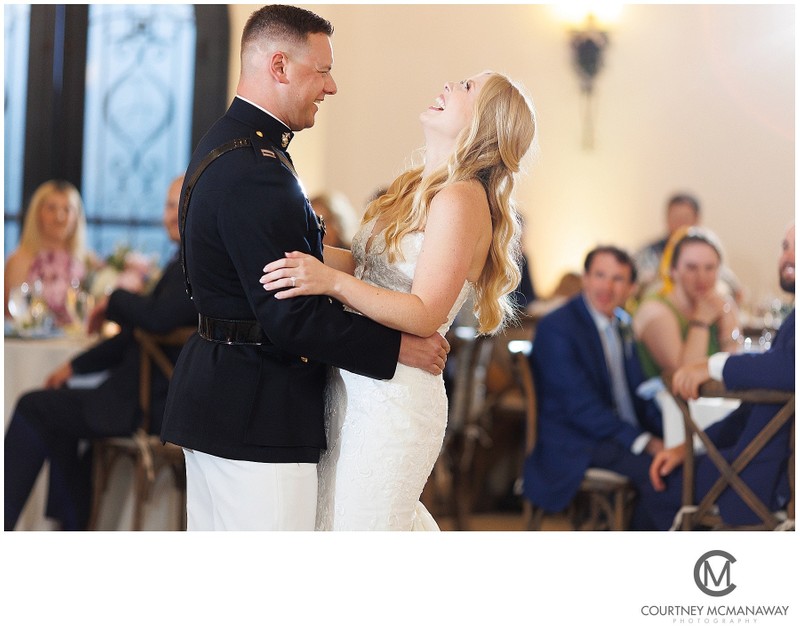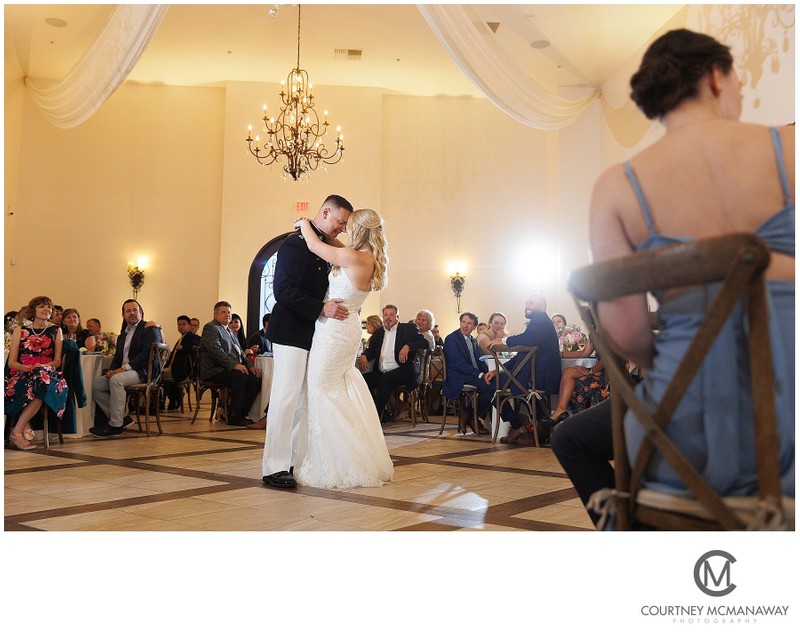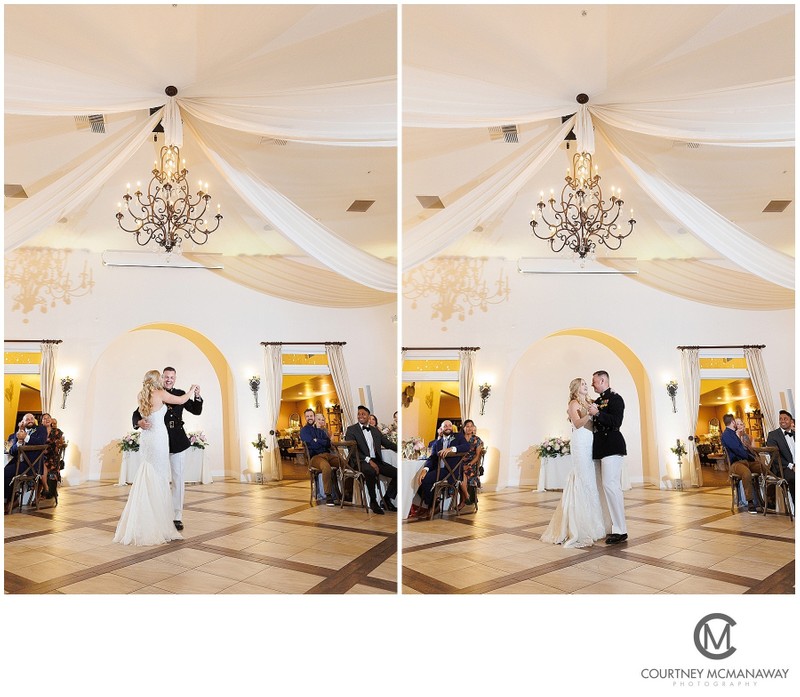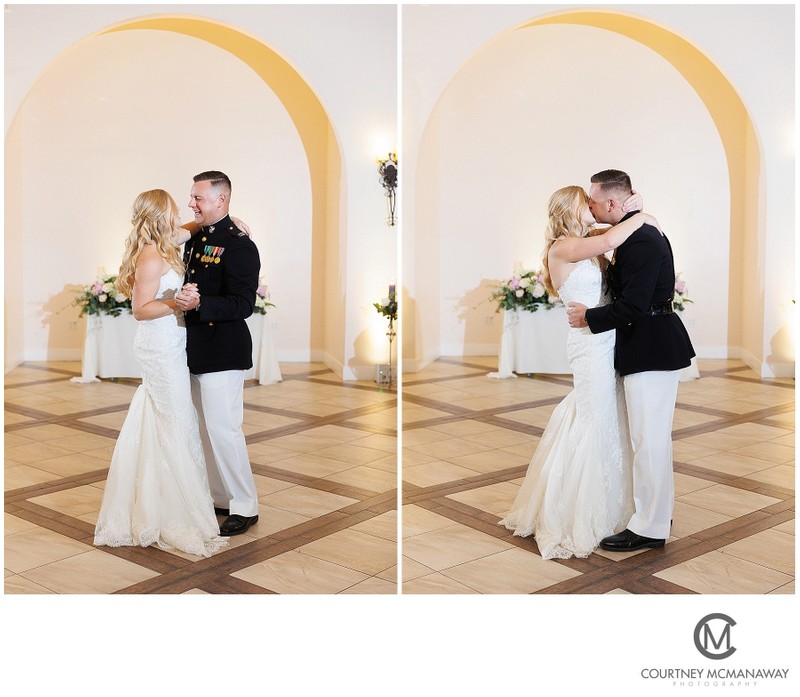 I love the toasts! Seeing the reaction of the couple as well as hearing the touching and funny stories from friends and family!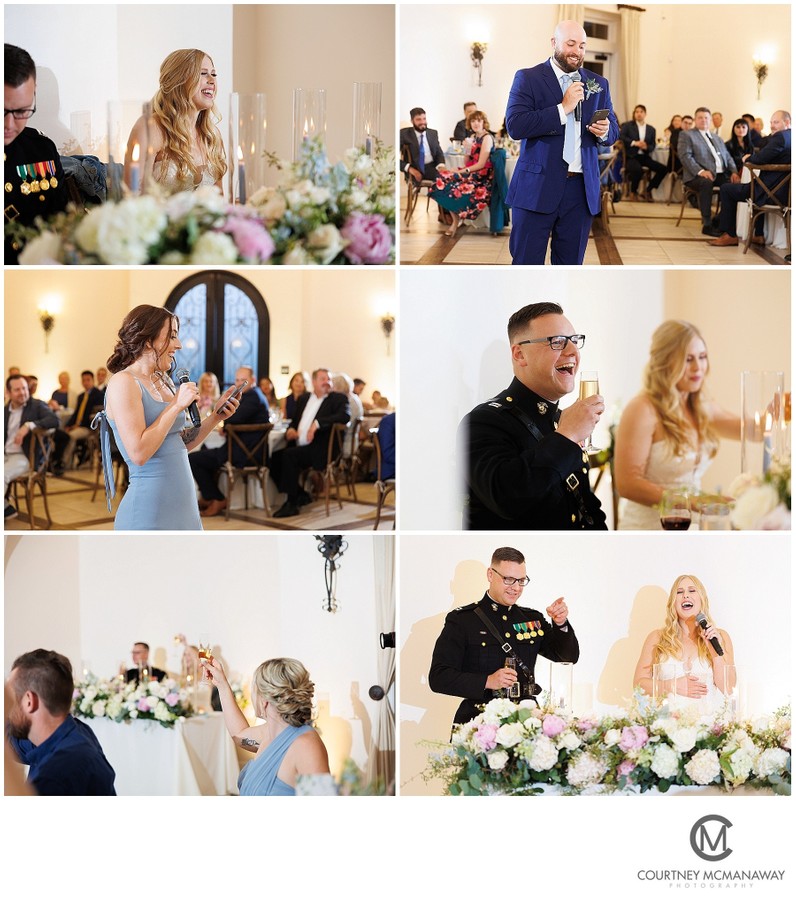 You don't often see a cake cute with a sword! I think Ben did a fantastic job here!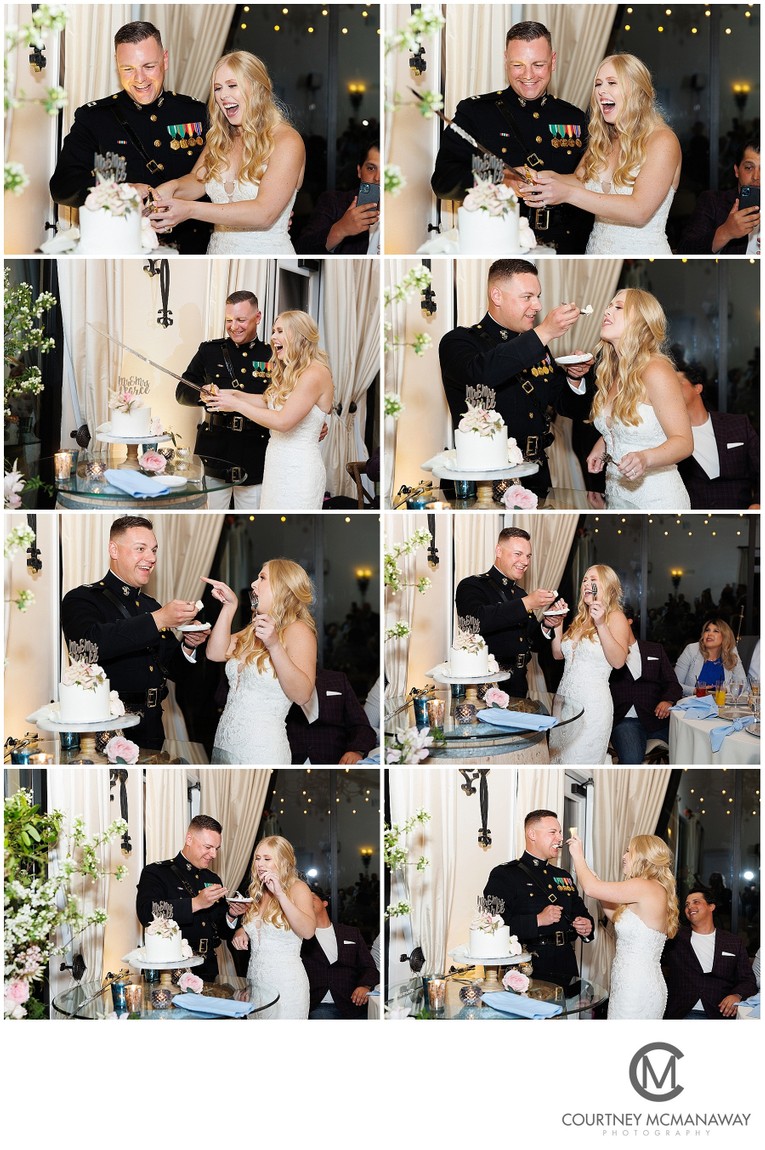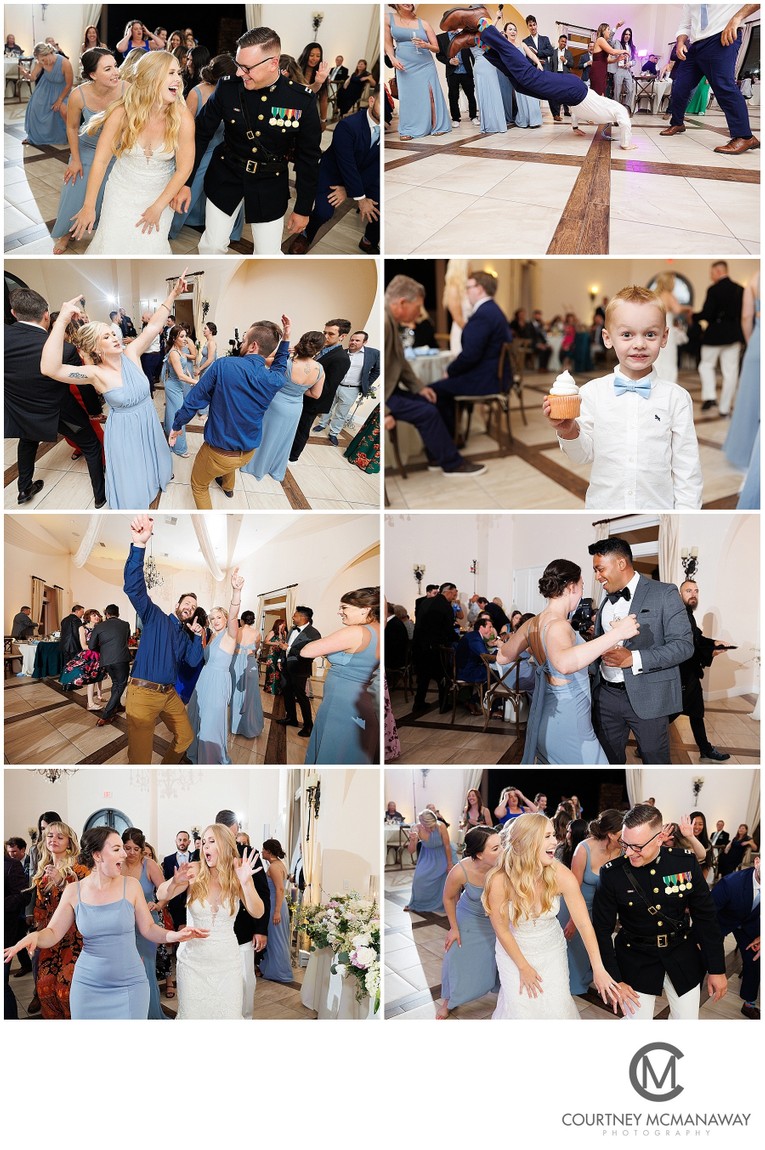 I always like to end the night with some night portraits if my couples want to leave their party for 10 minutes. In this case I think it was 100% worth it! Taylor + Ben loved these images, even when I showed them on the back of my camera!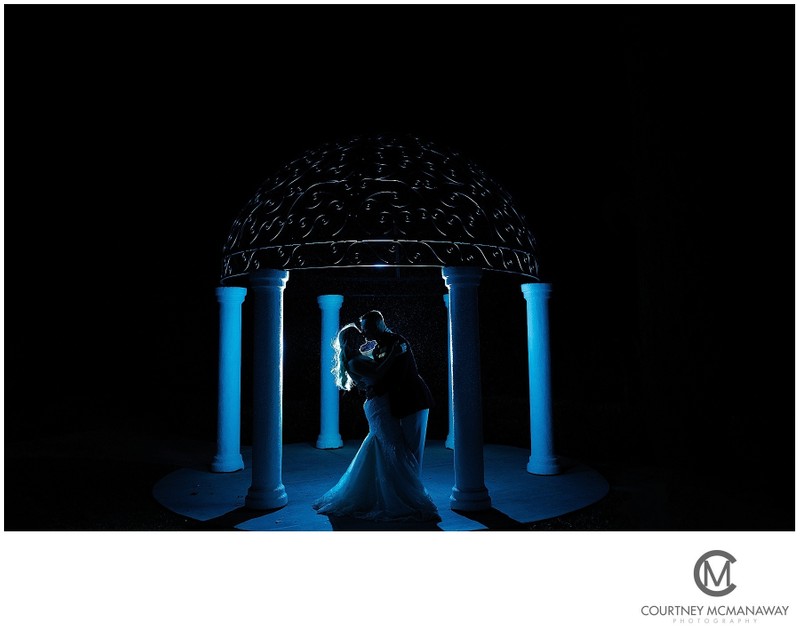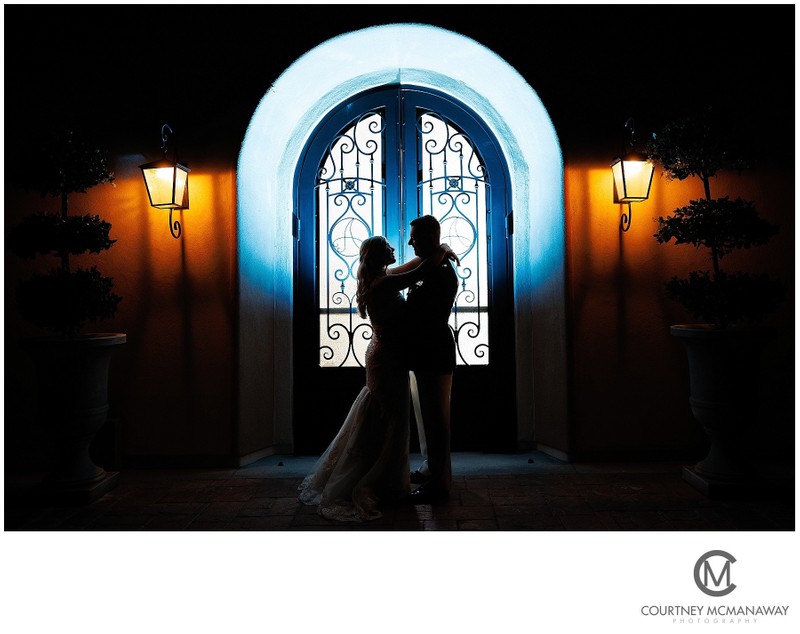 Congratulations, Taylor + Ben!
Vendor Team
Photography: Courtney McManaway Photography // Venue: Avensole Winery // Hair & Makeup: Blush by M Marie // Dress: The White Dress // Florals: Hydrangea Bleu // Rentals: Jake Duke Studios // Bakery: 1914 Bakery // DJ: DJ Pros
Temecula Wedding Resources
Longshadow Ranch Winery Wedding
Rose Haven Heritage Garden Engagement Session
Nixon Library Wedding
Balboa Park Engagement Photos
California Botanical Garden Wedding
Contact Button
Temecula Wedding Photographer