Amy + Eric are the sweetest couple! They were a referral to me from Avensole Winery, where I'll be their wedding photographer for a lovely spring wedding! Since they live in the LA area, we decided on Orange County as a good middle meeting spot for their engagement session. Bommer Canyon is a great little park in Irvine; it features large trees, a bridge, and a field that looks gorgeous during sunset! I'm so glad they chose this location for their Irvine engagement session!
Easily my favorite thing about Amy + Eric is how easily they make each other laugh! The nature of an engagement session is I'm pretty much actively coaching you the entire time – there's nothing worse than having a camera pointed at you and getting no interaction from your photographer! These two totally went along with my sometimes silly prompts, which is why you see such great laughs and reactions from them!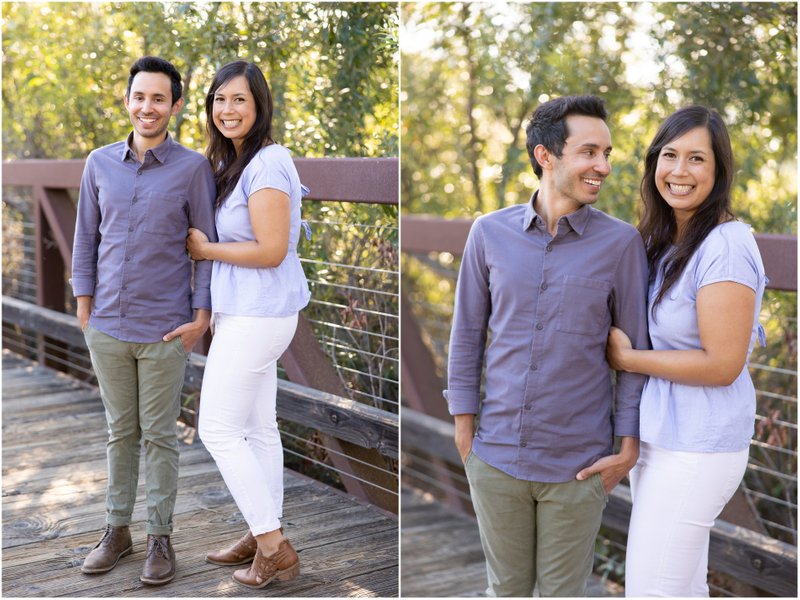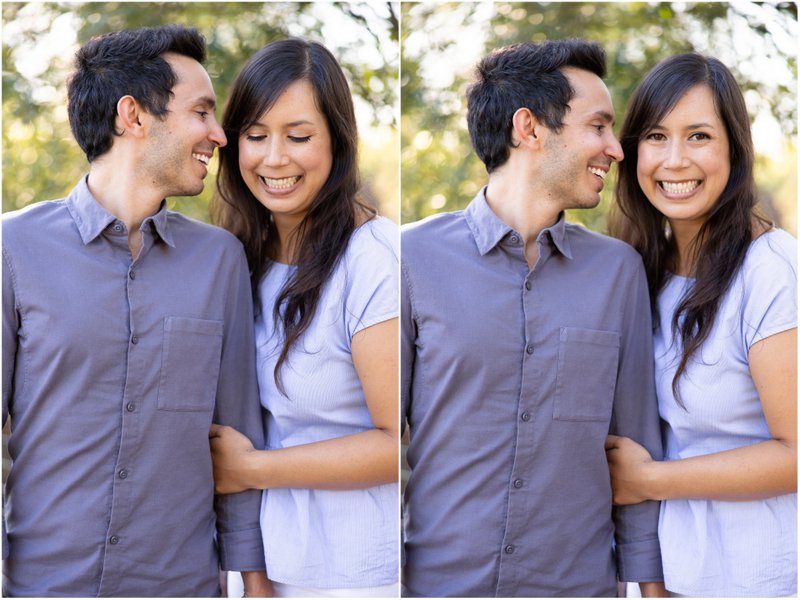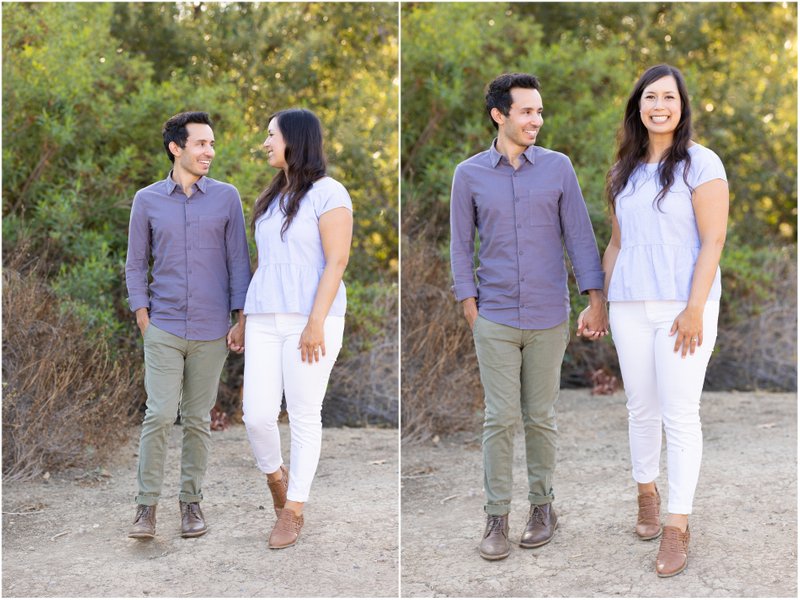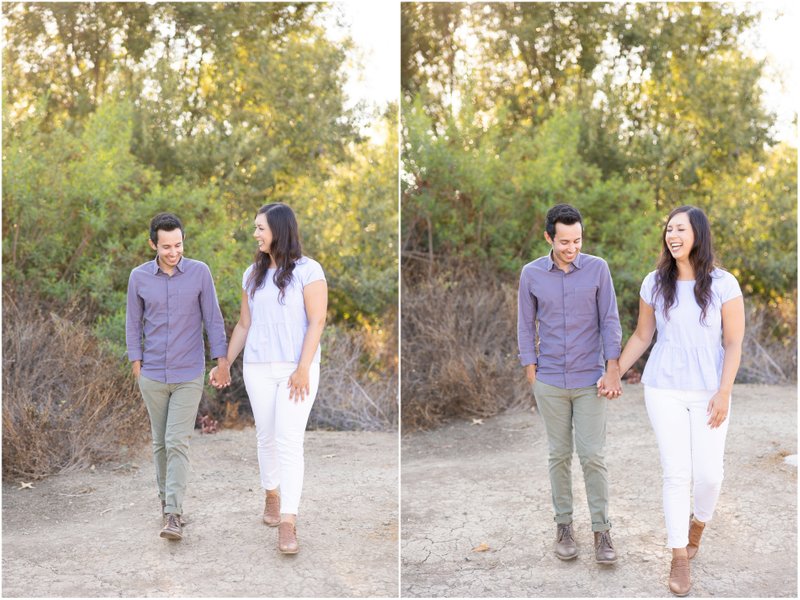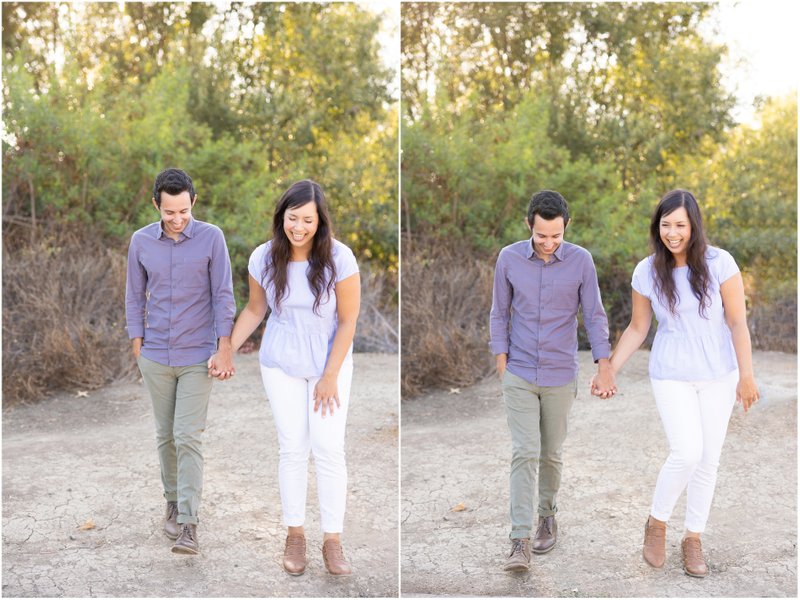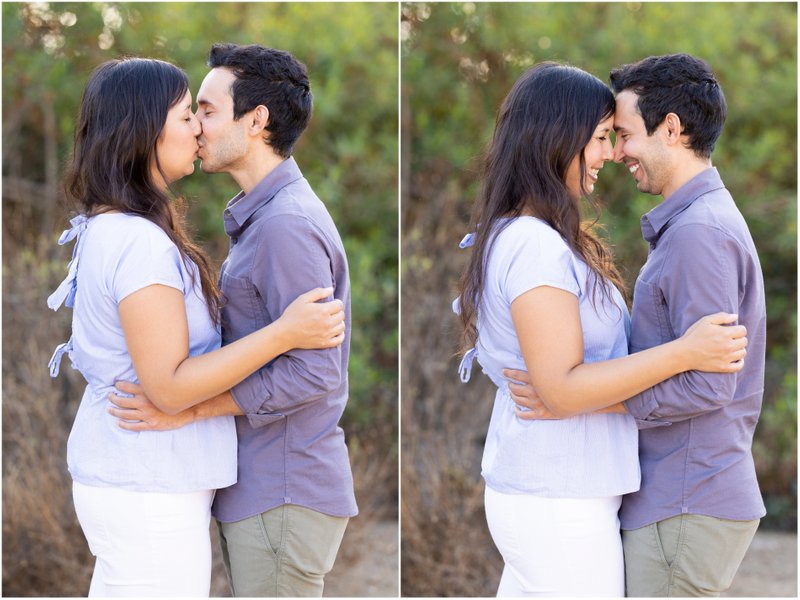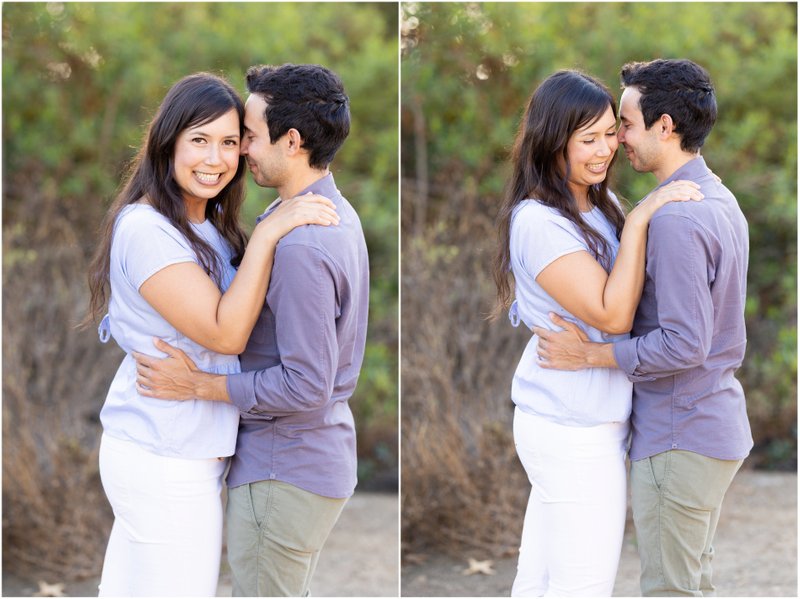 I really love the way Eric looks at Amy – you can see how much he adores her!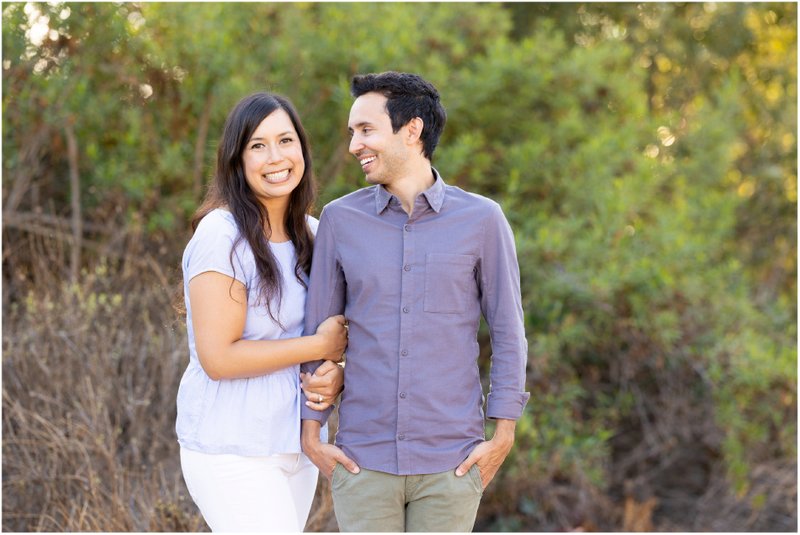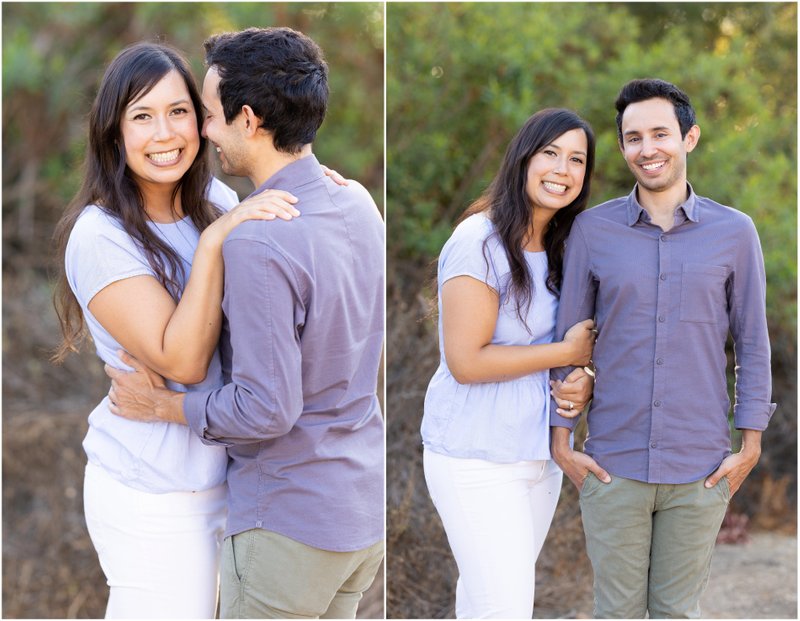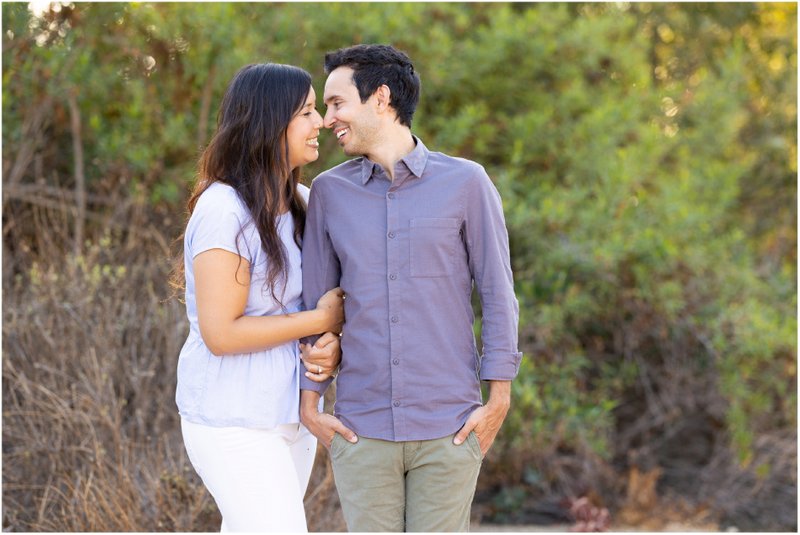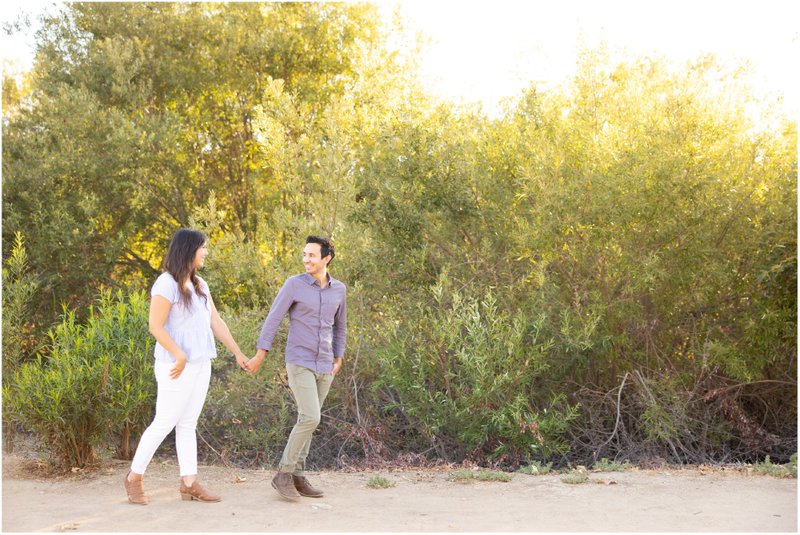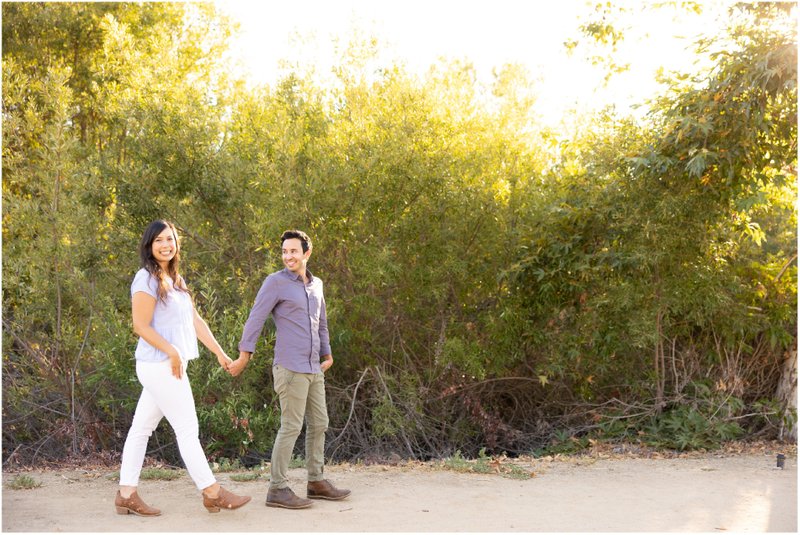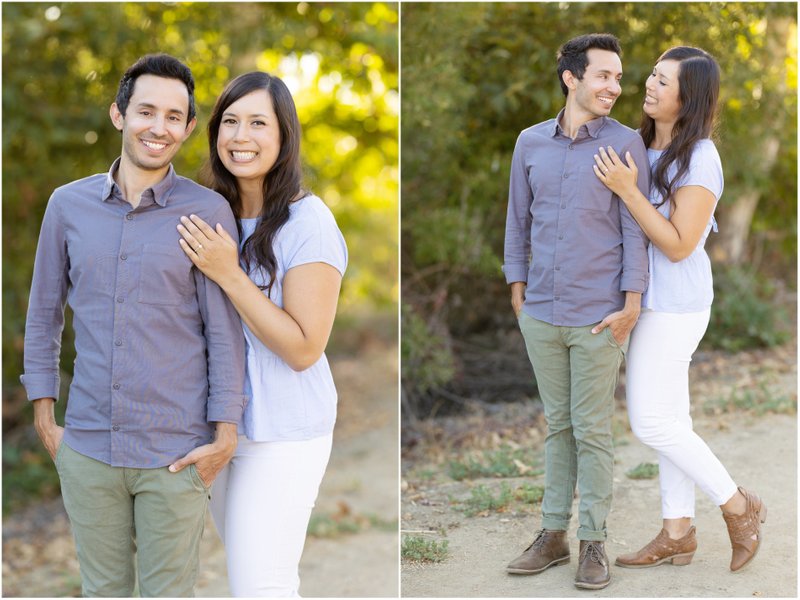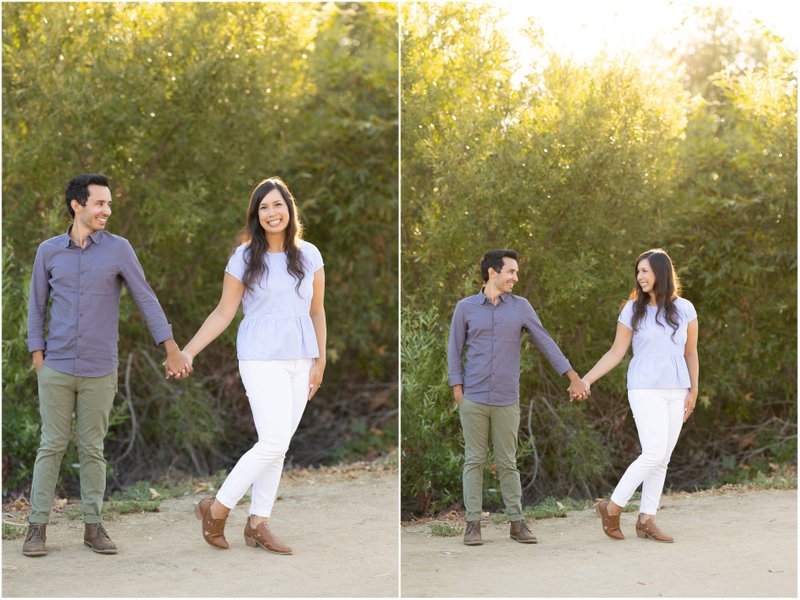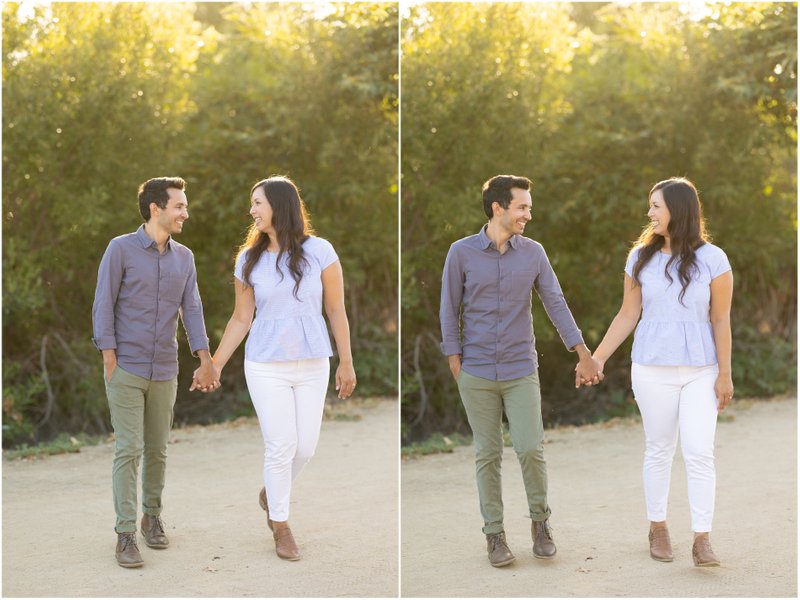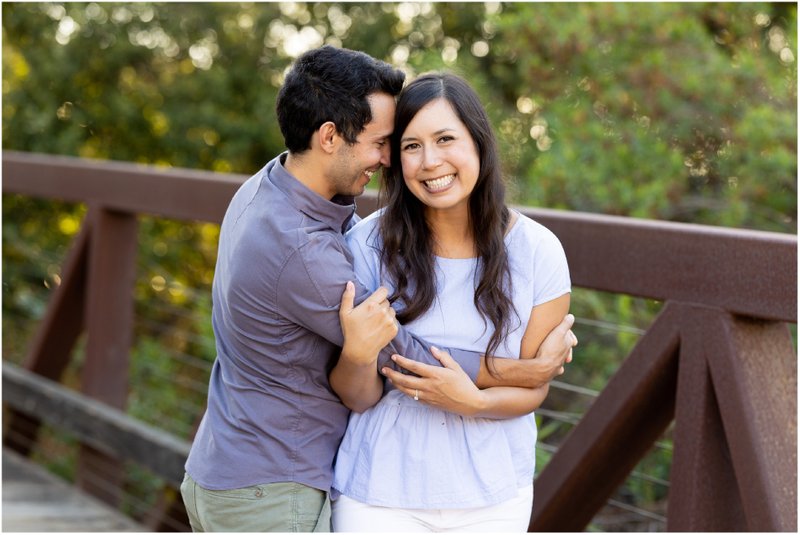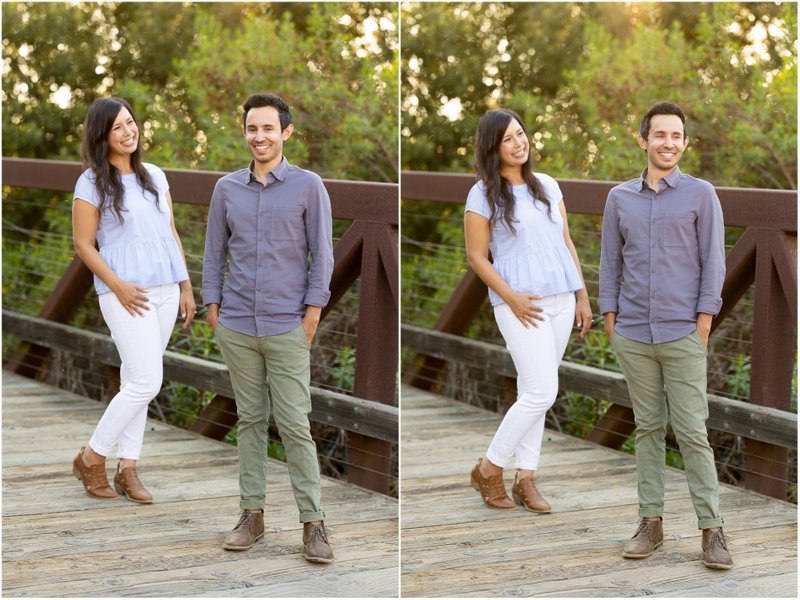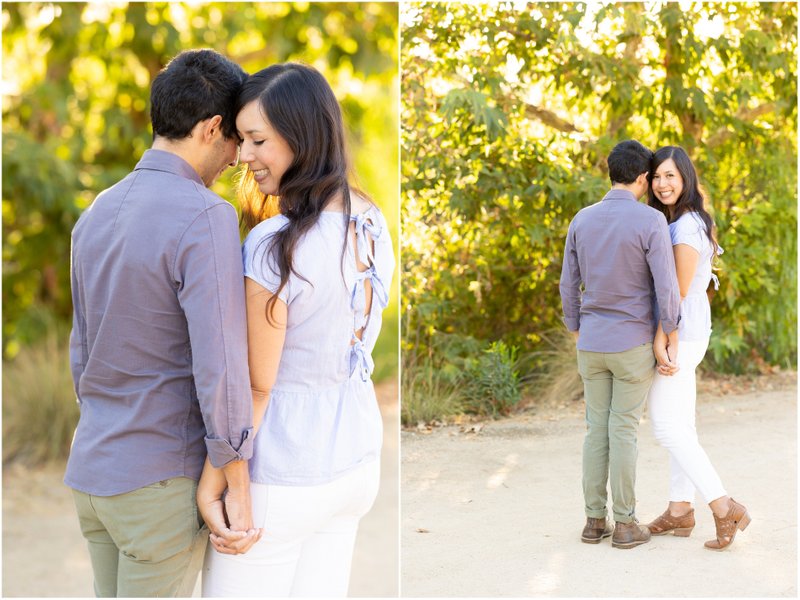 Hellllooooooo golden light! I always start engagement session an hour and a half before sunset so we can start to get some of that dreamy, golden light near the end of the session!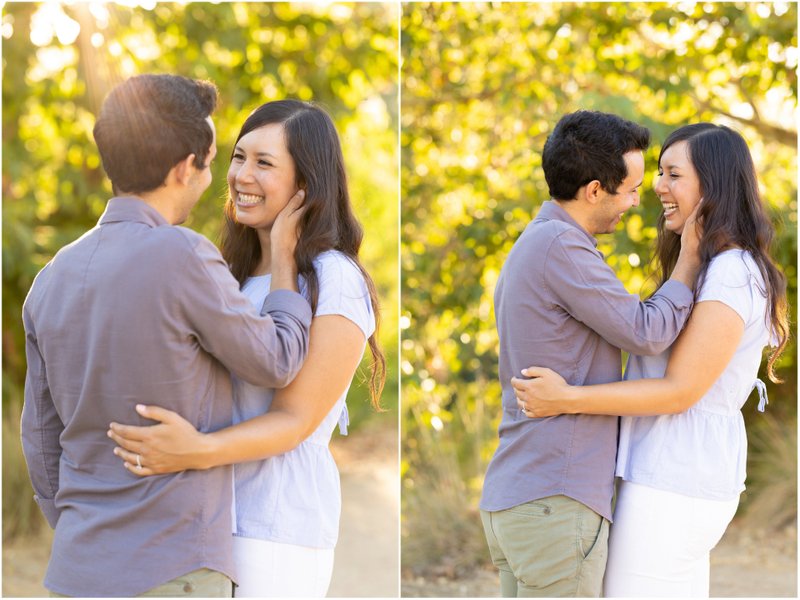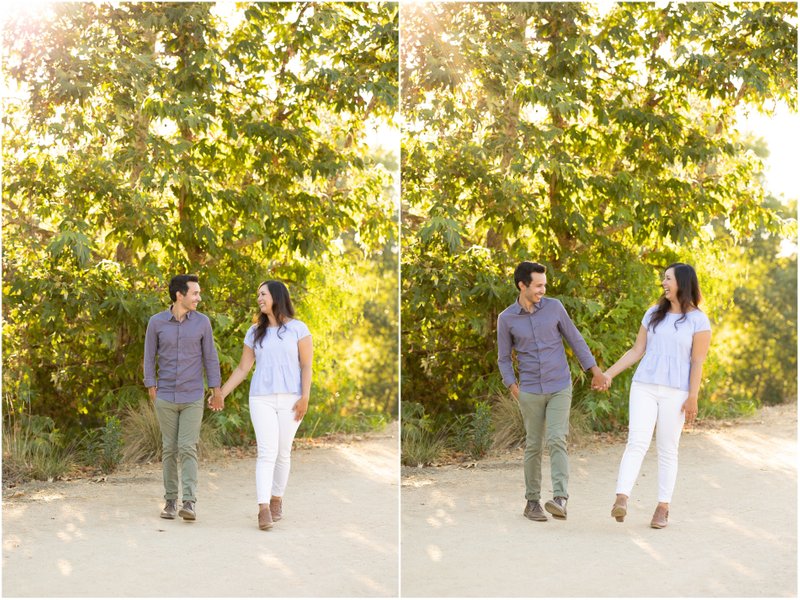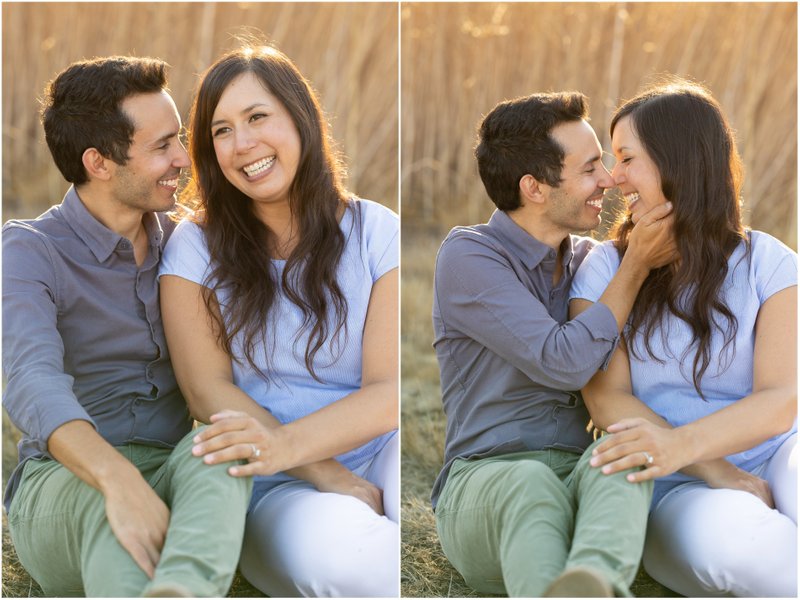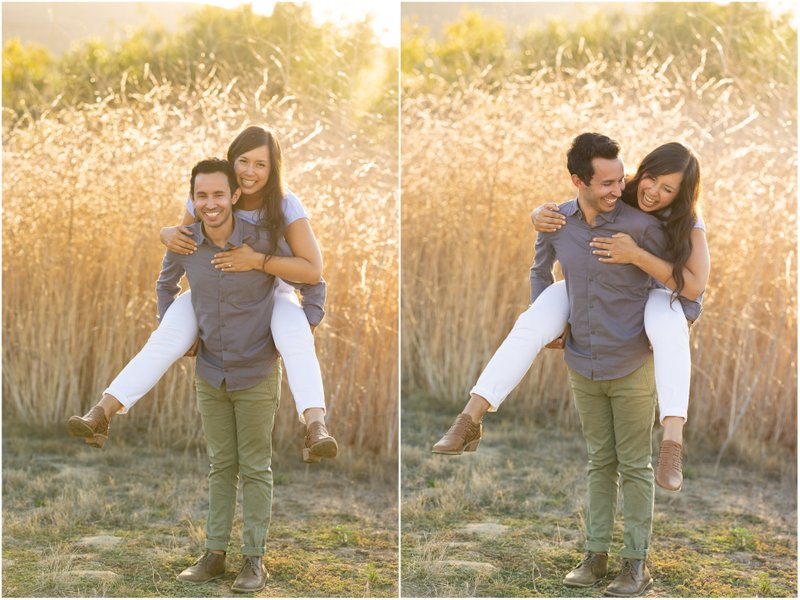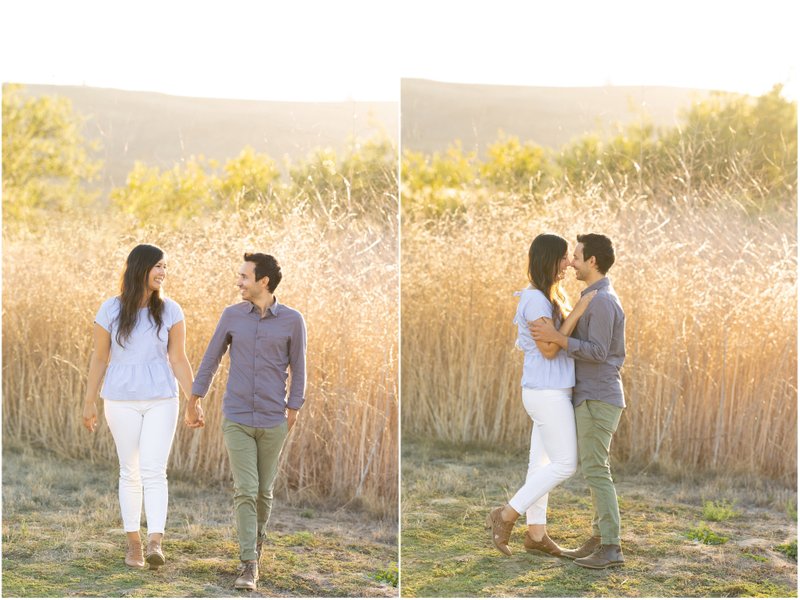 After spending about 45 minutes at Bommer Canyon, we headed towards Laguna Beach to get some images on the beach! However, this was a super weird day weather-wise! The tide was coming in super far up the beach (I'm sure there's a technical term for that but it escapes me…) so we had to think fast and move to another beach. We ended up going to Newport Beach for the beach part of their session. As you can see it was super foggy, which usually isn't how couples envision their beach photos, but we all made it work and I think they look pretty cool!I love the outfits Amy and Eric chose for their session as well! I often recommend solid colors because those really allow a couple to "pop" and be the main point of focus in their engagement photos!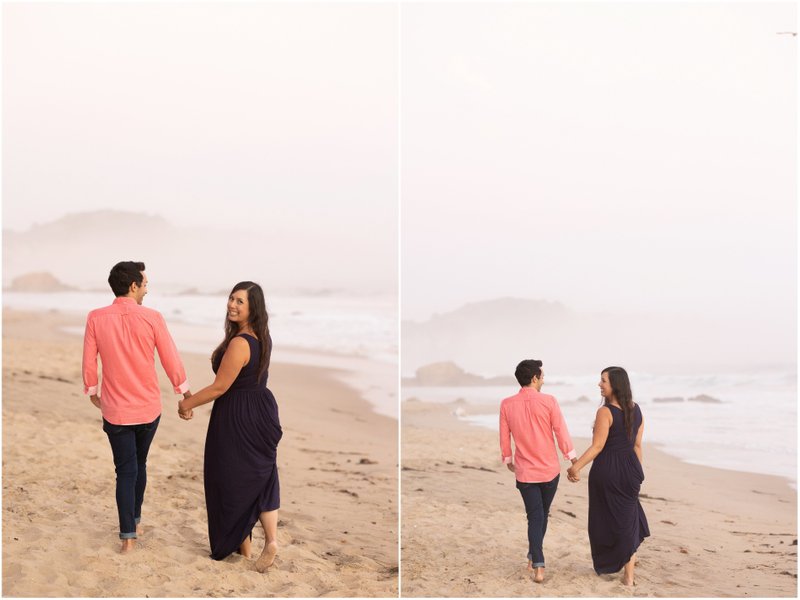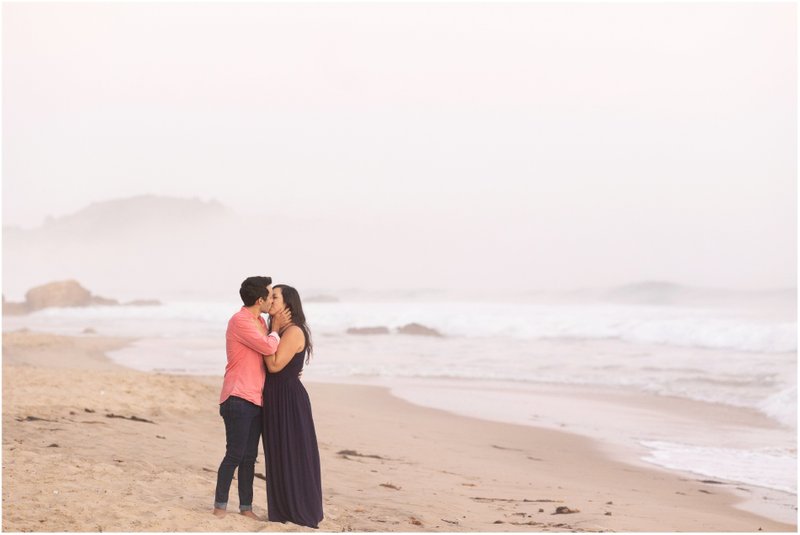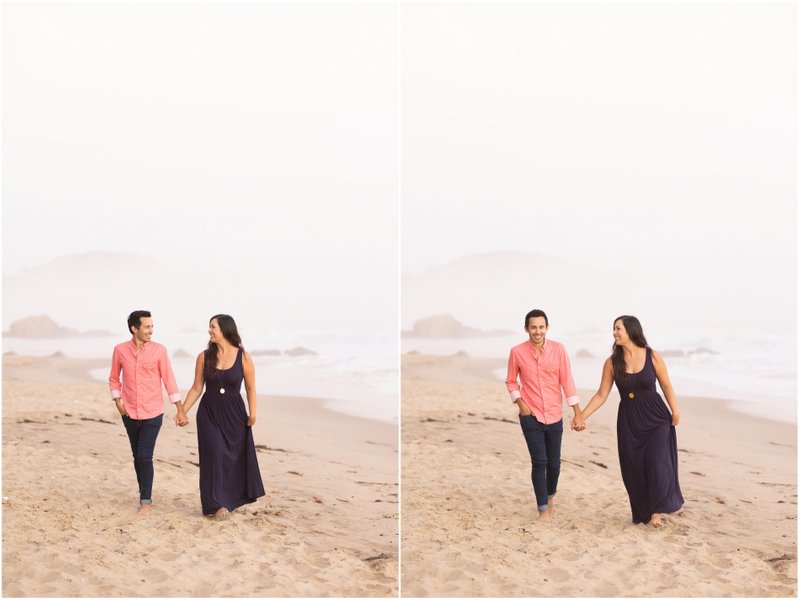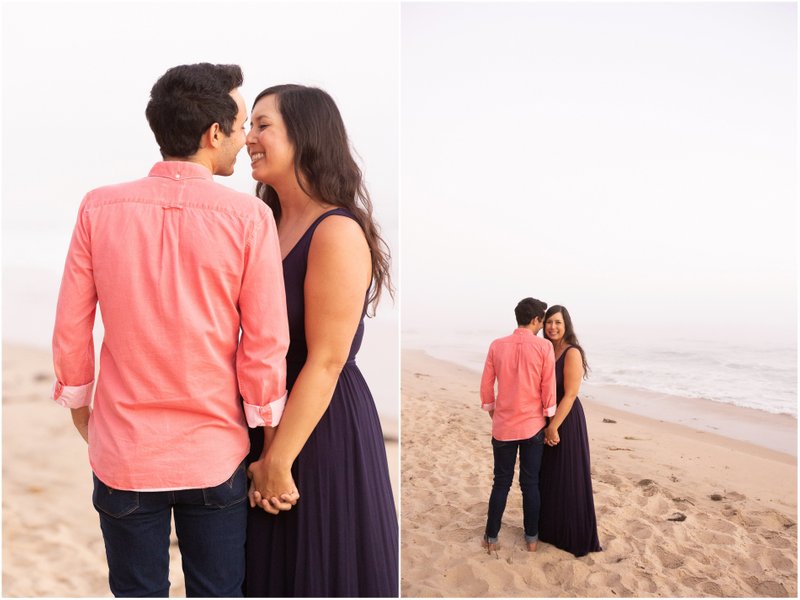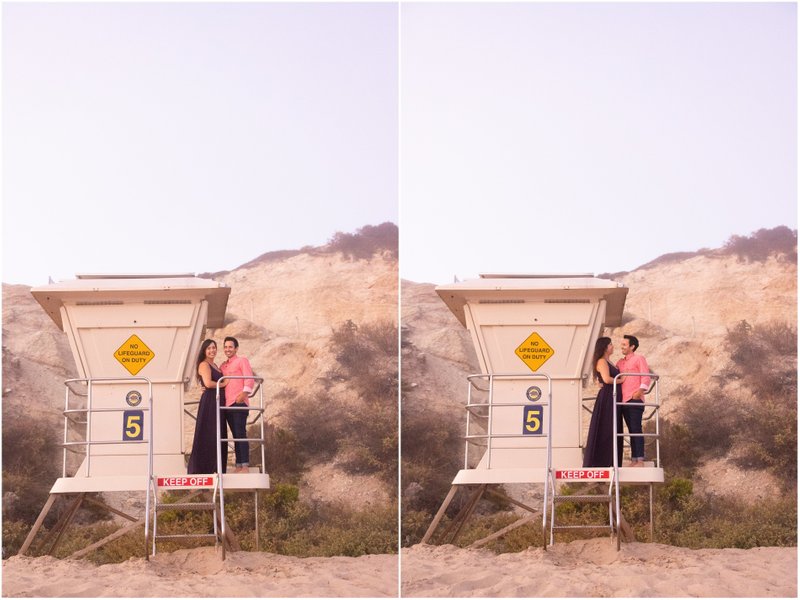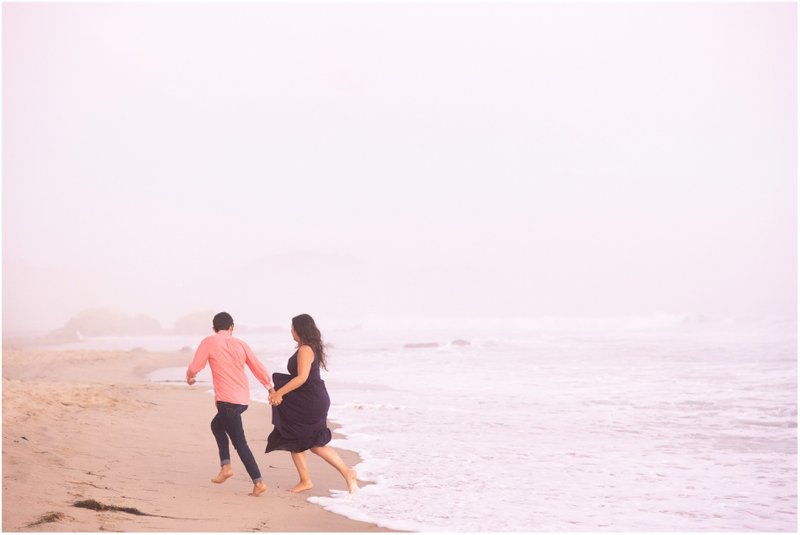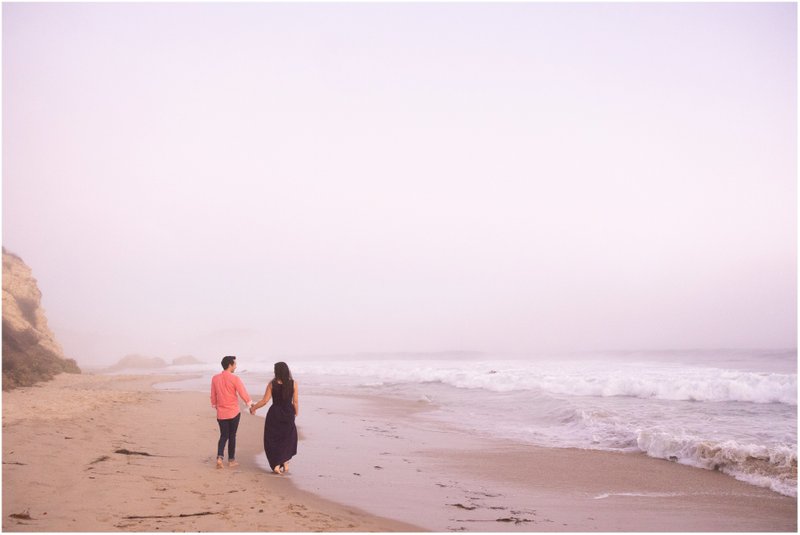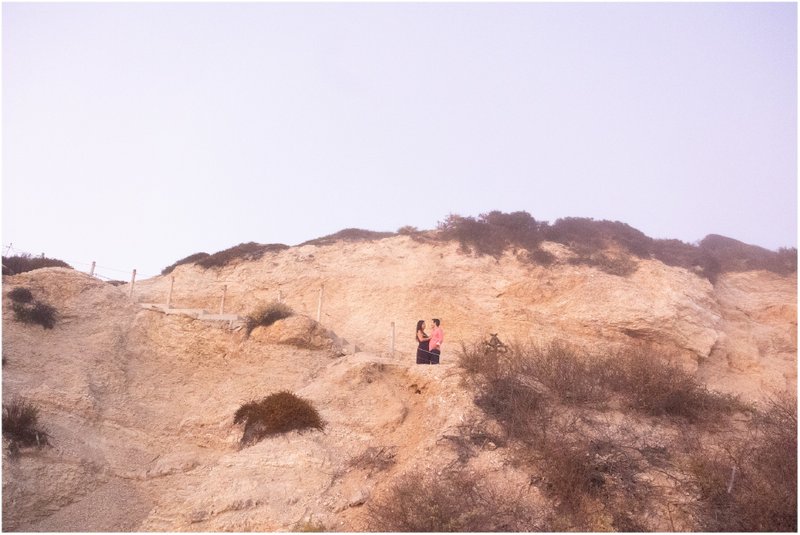 Check out more articles and wedding planning advice below!
Everything You Need to Know About Getting Married in Temecula
Wilson Creek Winery Wedding
Old Town Temecula Engagement Session
Temecula Airbnb Wedding
16 Amazing Temecula Wedding Venues