I absolutely loved this Claremont engagement session!
When I talk to couples about engagement session settings, I ask them about the type of backgrounds they think compliment them or that they want in their engagement portraits. This couple wanted an elegant engagement session, and Pomona College in Claremont delivered everything they were looking for! Pomona College has gorgeous historic buildings and beautiful trees surrounding a brick-laid campus and meticulously maintained outdoor greenery. I'd highly recommend this location for anyone looking for a similar vibe in their engagement session images!
Claremont in general is a great city for an engagement session! The train station in Claremont is very popular for photos; there's also a fantastic downtown space. If you're looking for a city setting where you can find a lot of variety in close proximity, this should be on your list! It's one of my top locations in my list of Inland Empire Portrait Locations.
When scheduling your engagement session, I recommend starting an hour and half before sunset. This is the best light of the day and allows you to get that amazing golden light in your photos! Sunrise is also a great time for a session, especially if your session will take place in a normally crowded location, such as a beach.
We started on the far end of the campus, where the archways perfectly complimented this couples' upscale outfits. A maxi dress is a great choice for an engagement session! I loved the way this dress in particular moved and draped 🙂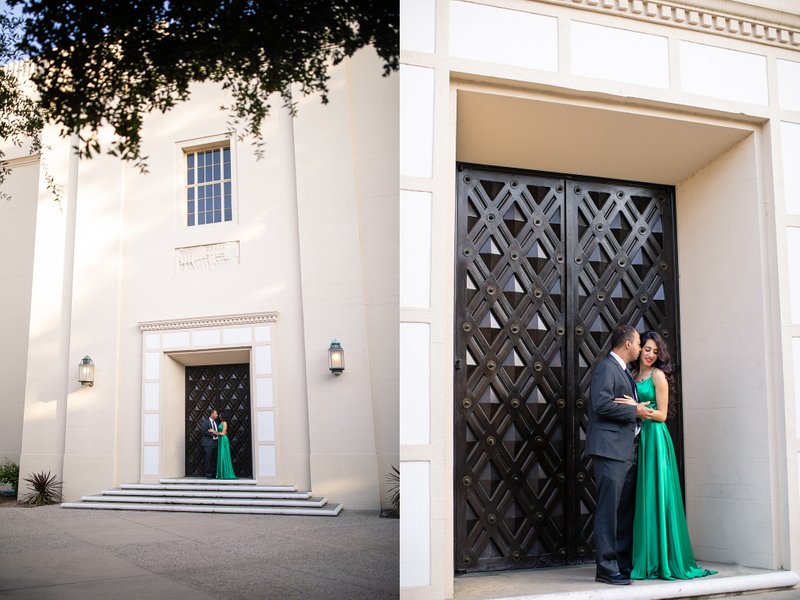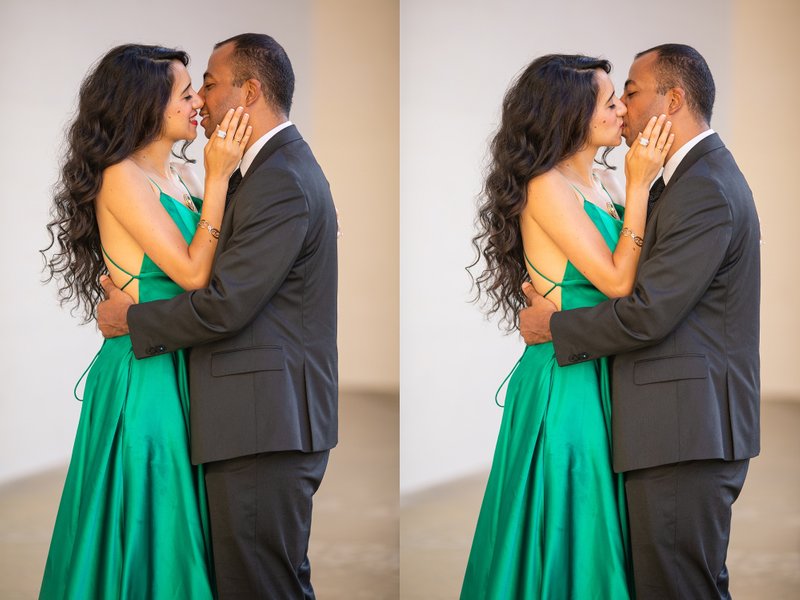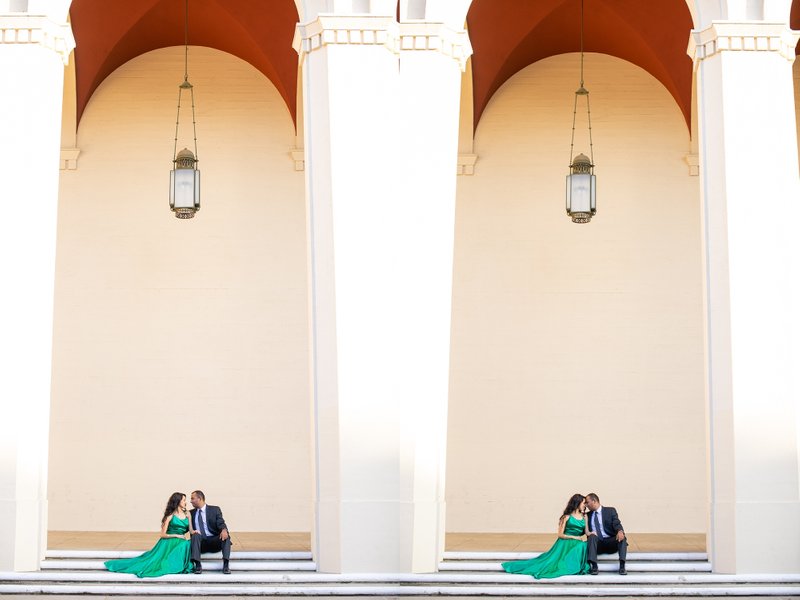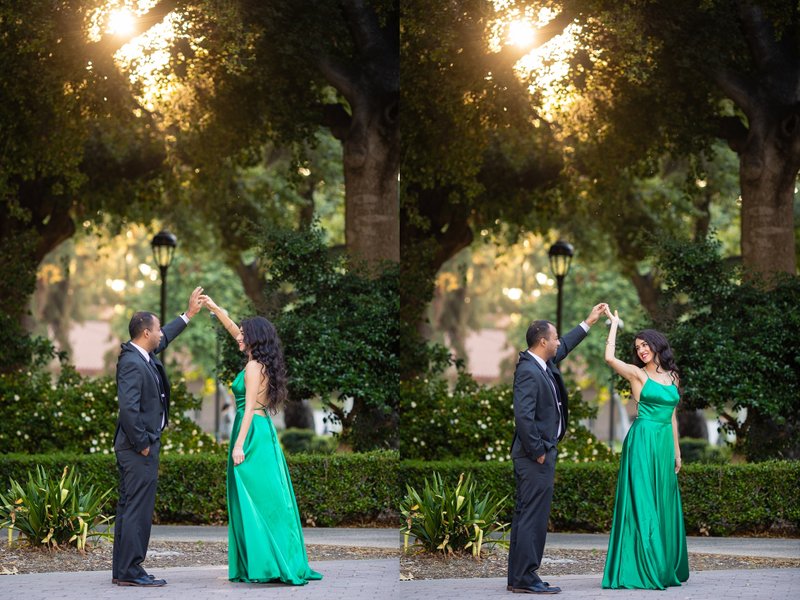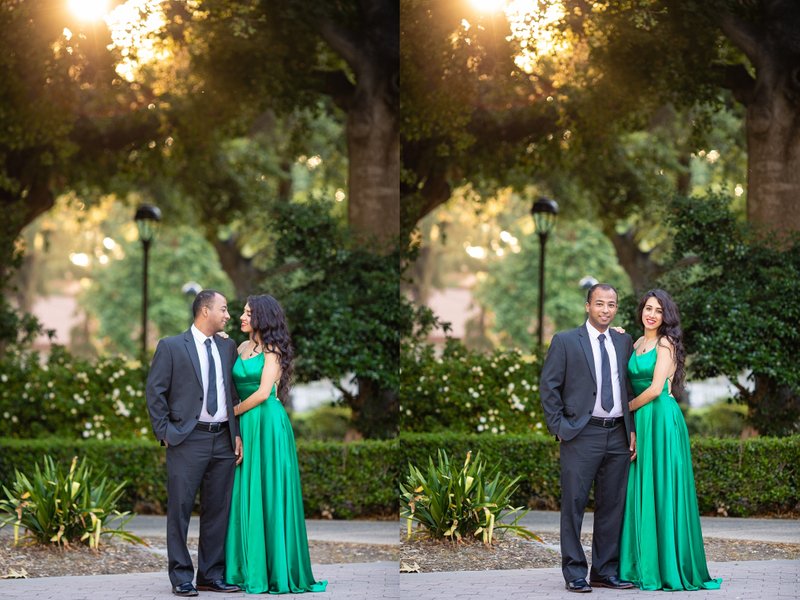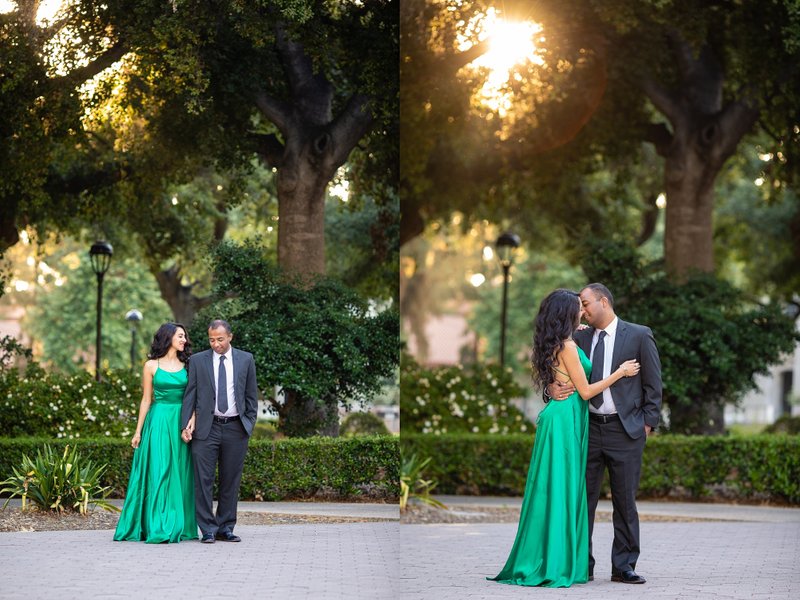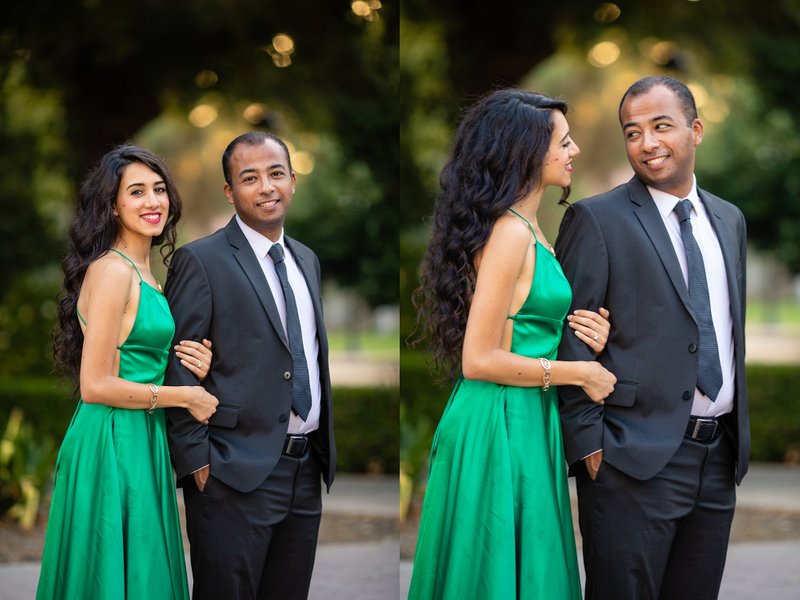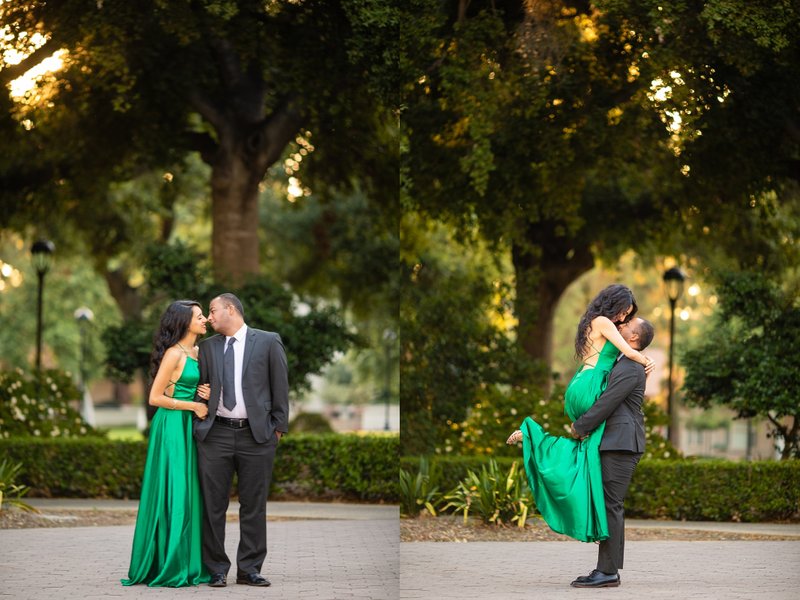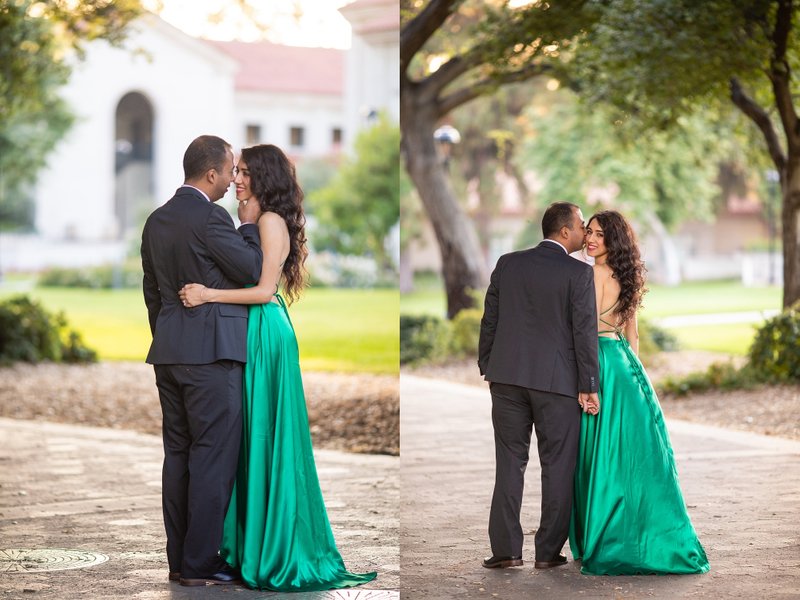 For the second half of the session, they chose some more casual outfits and I found this amazing ivy-covered wall in downtown Claremont!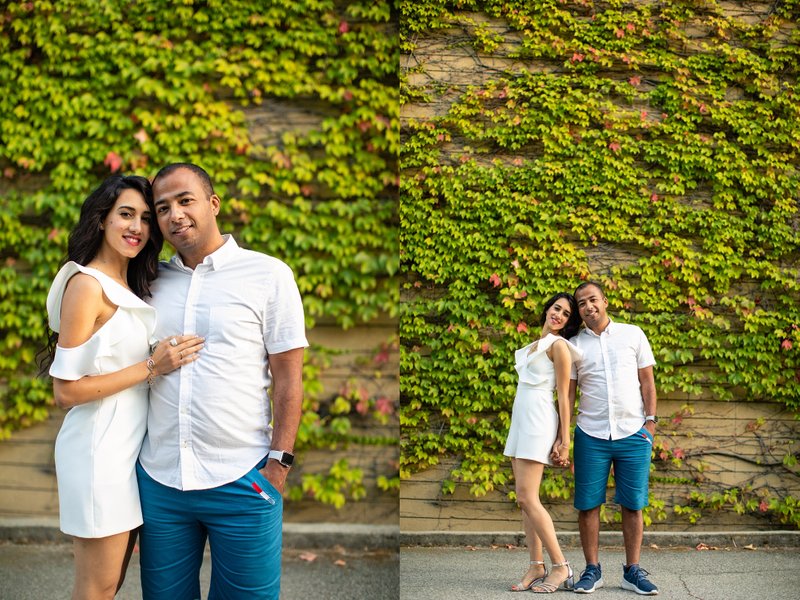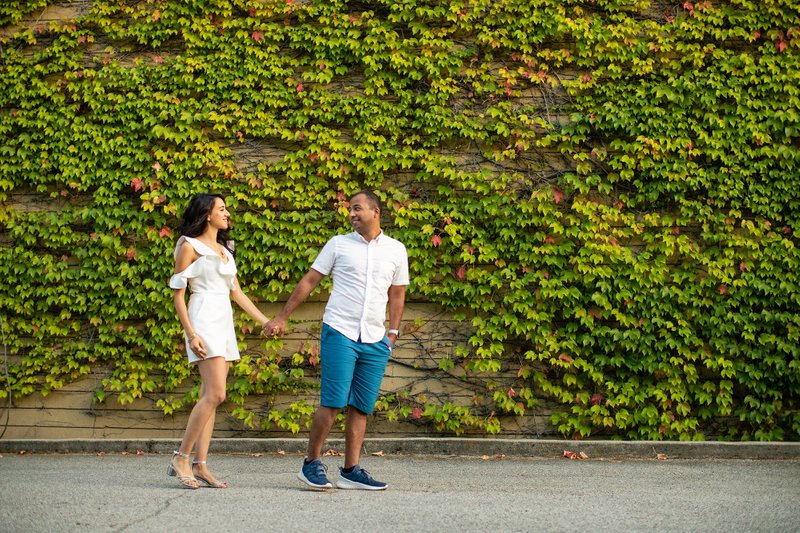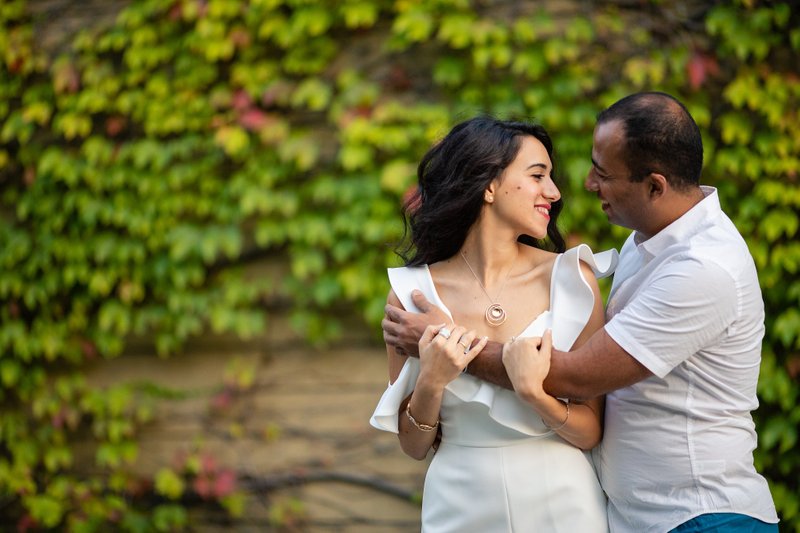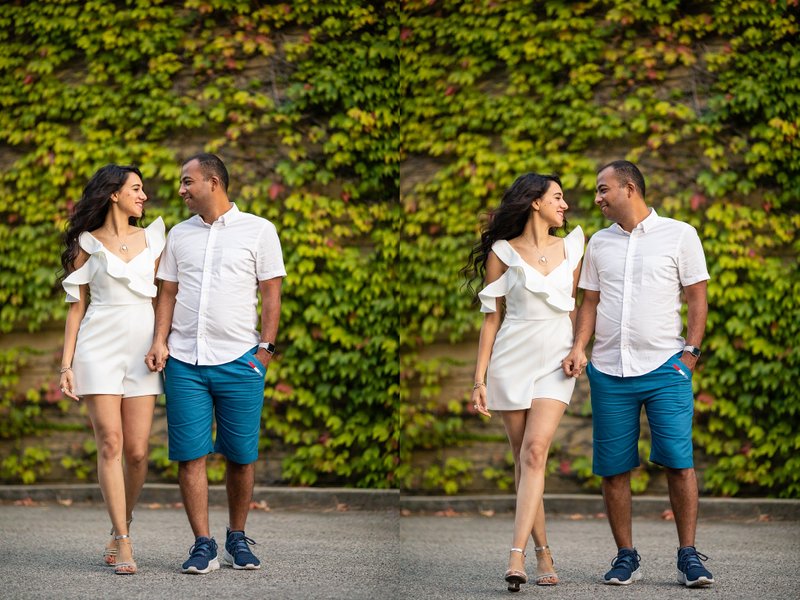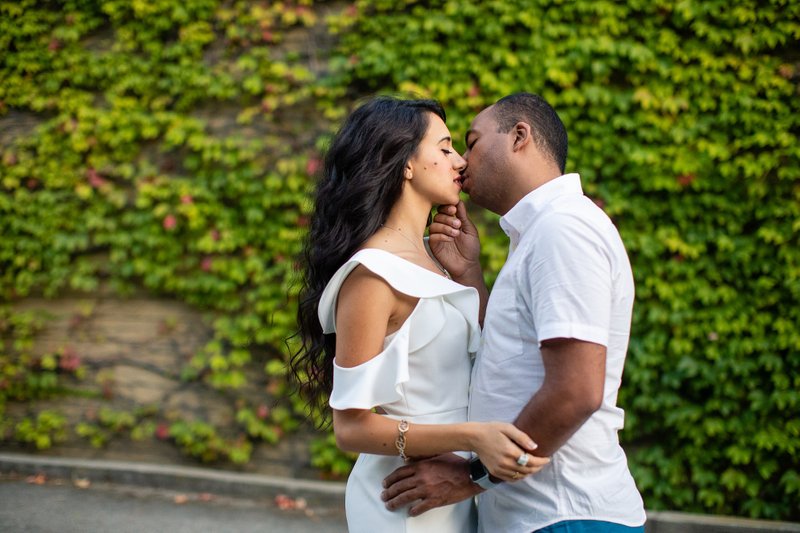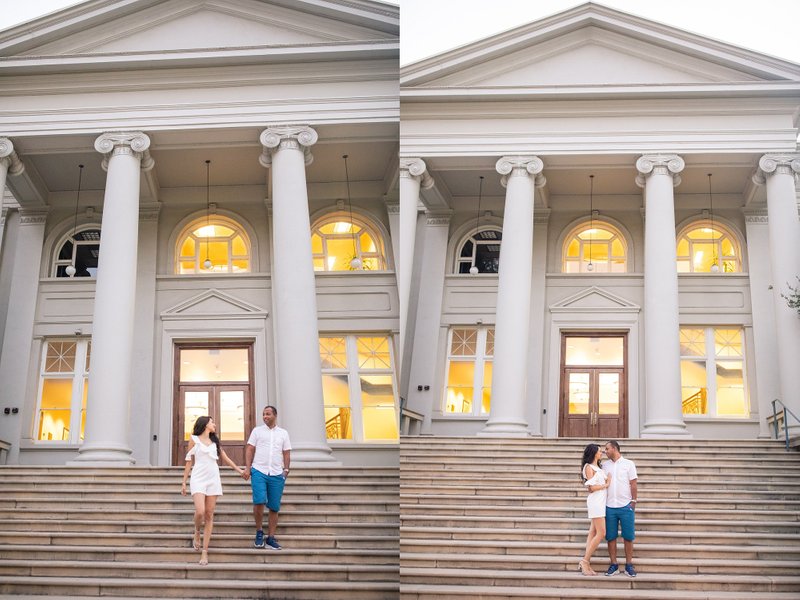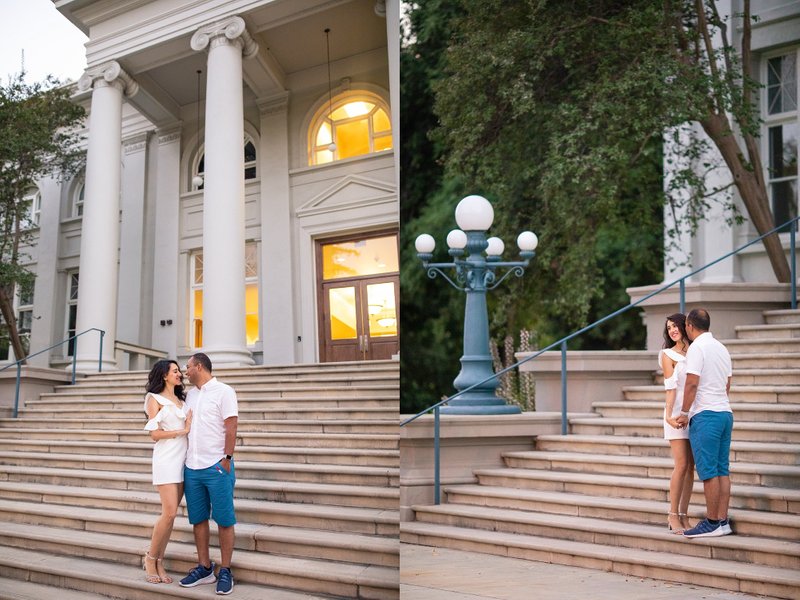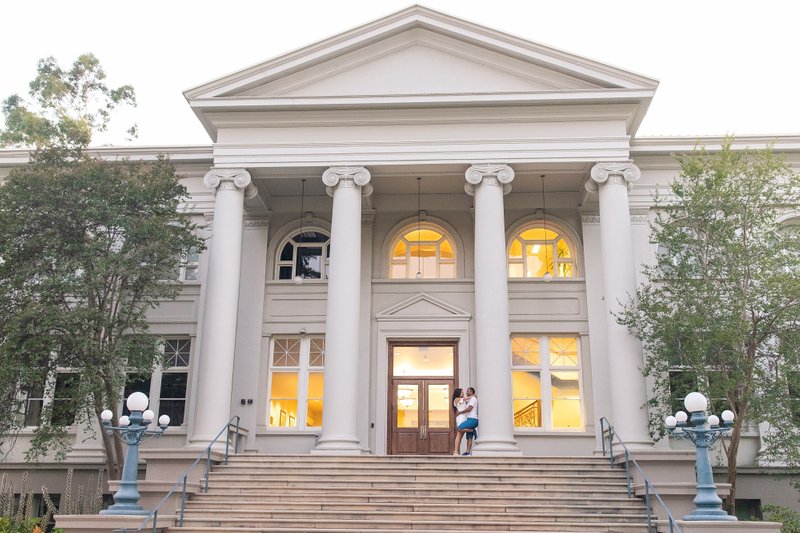 Check out these other articles and wedding planning tips!
Balboa Park Engagement Session
California Botanic Garden Wedding
16 Amazing Temecula Wedding Venues
Claremont Wedding Venues
Nixon Library Wedding