There are weddings that are memorable because of the couples I work with, and there are weddings that are memorable because of the location! In Kim + Erik's case, I can say that both are true! When I say I'm lucky to be a wedding photographer, it's definitely because of amazing couples like Kim + Erik! I'm so glad I was able to capture their Nixon Library wedding!
Kim + Erik found me in a random Google search and I am so, so grateful they did! They are incredible people – fun, genuine, and unbelievably kind. Erik knows exactly how to make Kim laugh, and Kim – well, she has the most gorgeous laugh! You can see how amazing they are at their Balboa Park engagement session here!
They chose the most elegant setting for their wedding day – the Nixon Library! Located in Orange County, I think this venue sets itself apart with its stylish and upscale reception site. It's a replica of the White House East Room, and every inch speaks to sophistication. The space includes high ceilings, chandeliers, marble fireplaces, Italian silk draperies, and a wooden terrazzo floor to dance the night away! Both Kim + Erik were the picture of style and sophistication on their wedding day, so the reception site could not have been a better fit for their wedding day!
Erik and Kim started their day in the getting-ready rooms onsite at the Nixon Library. The two rooms are across from each other, so we had to be extra careful leaving the rooms so they didn't see each other before their first look!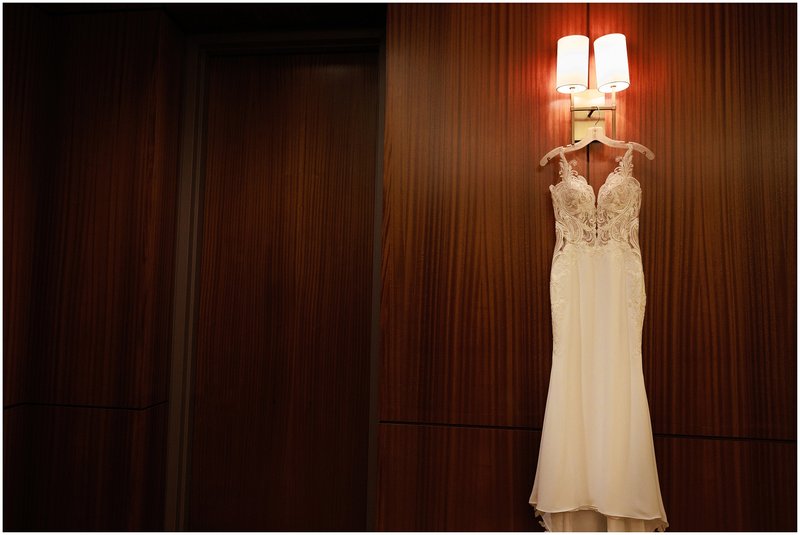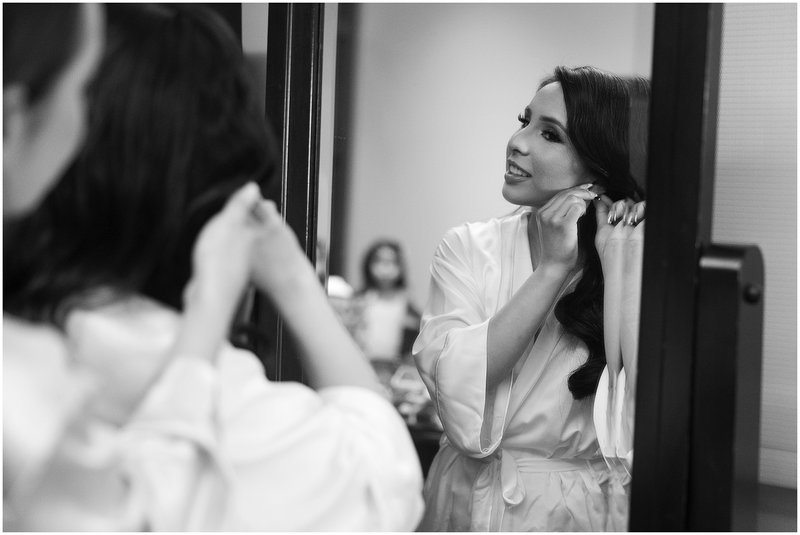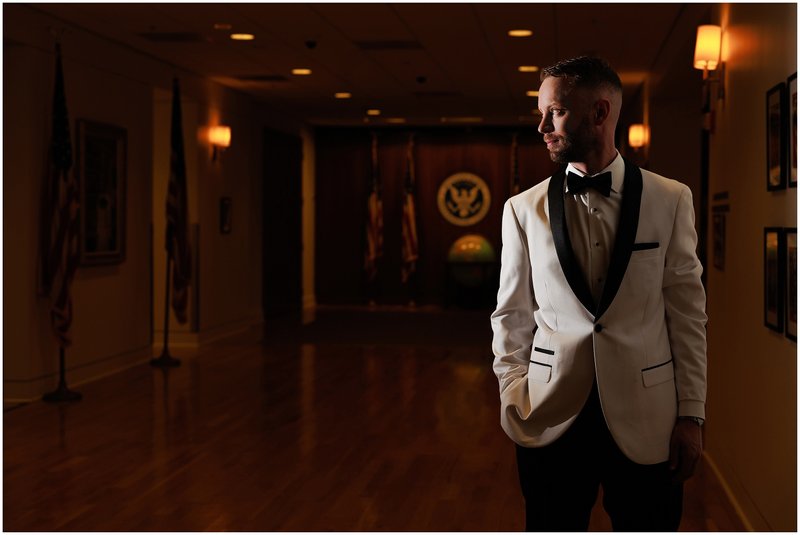 Wedding days are so hectic I always remind couples to take pauses at certain points to take it all in! This is one must-take image with the bride and her mom. Having them stand together for a few moments brings out the most lovely emotions! Of course we have to stop before any tears are shed – can't ruin the makeup! 😁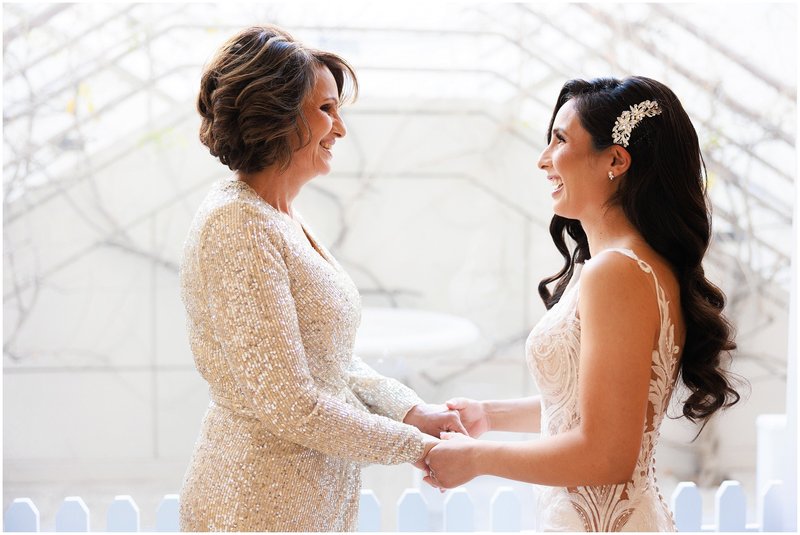 Kim + Erik's first look took place by the replica Nixon house on the grounds outside. I love the way they reacted when they saw each other!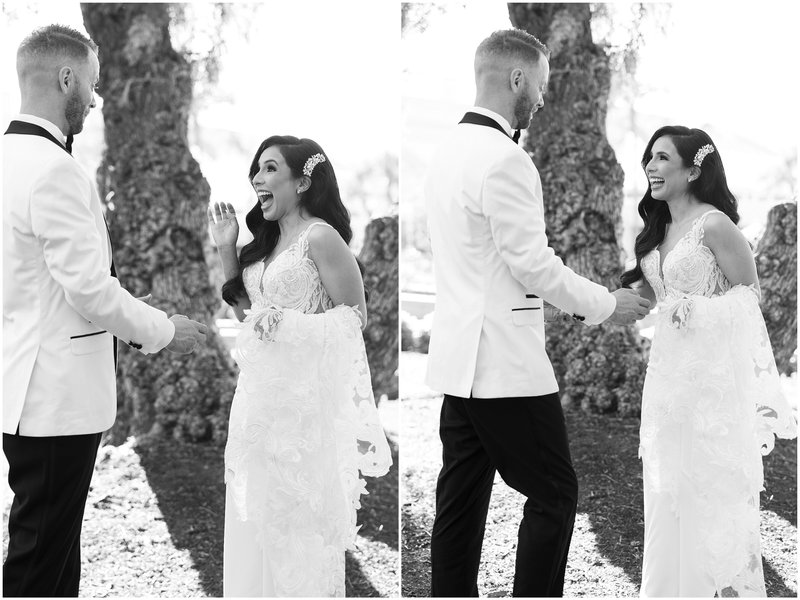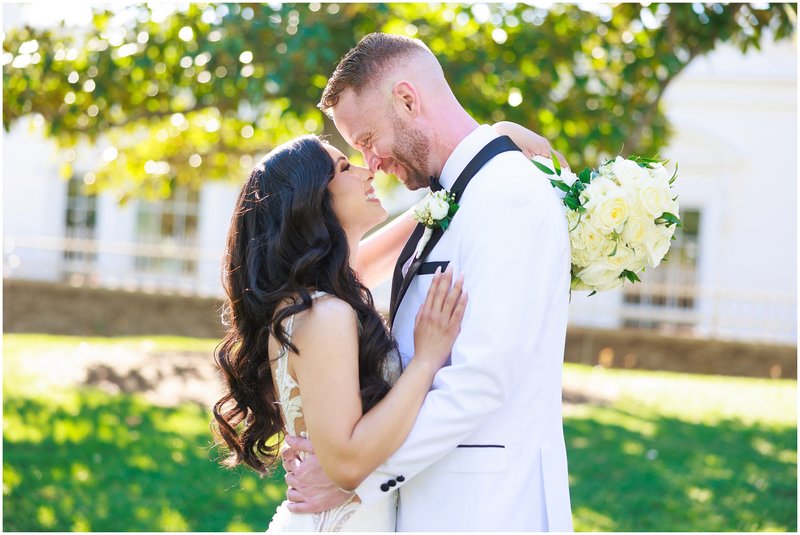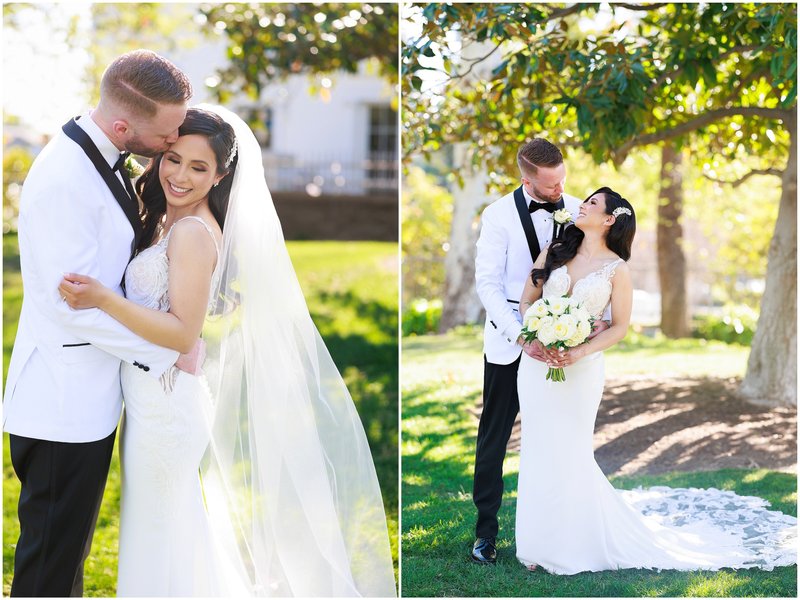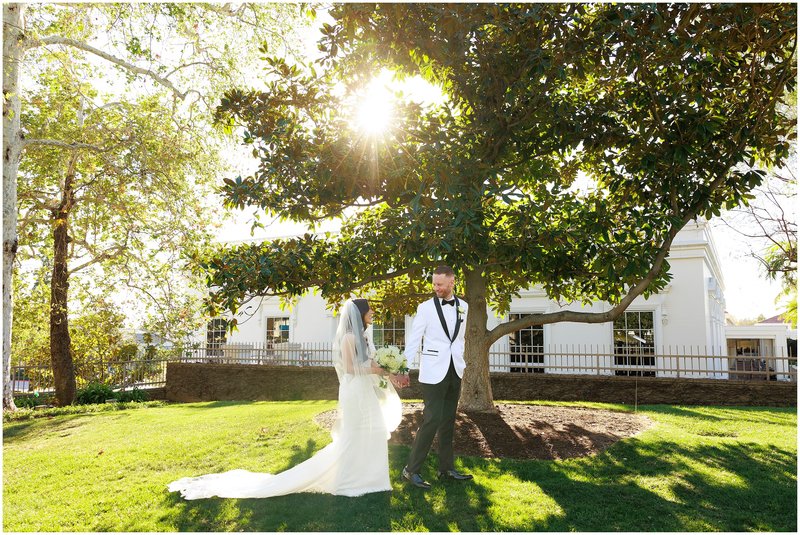 After their first look, we headed onto the ceremony. Some amazing moments here! I particularly love Erik's entrance and Kim's reaction as she started walking down the aisle!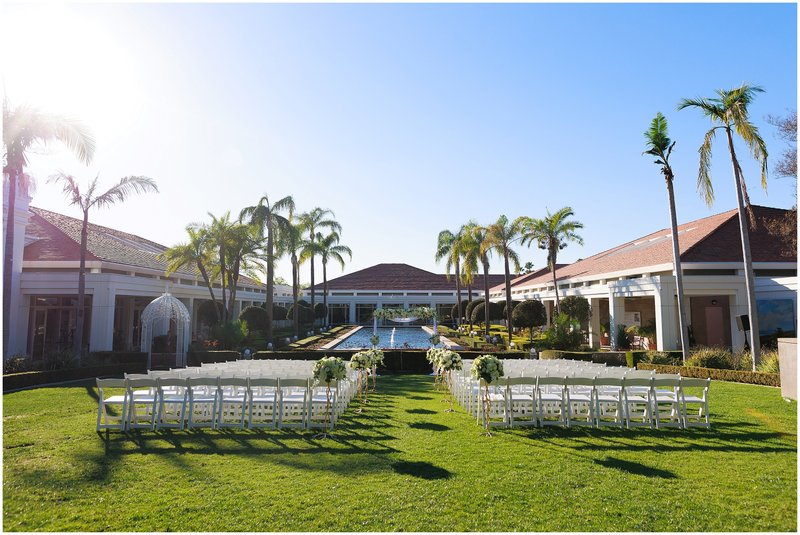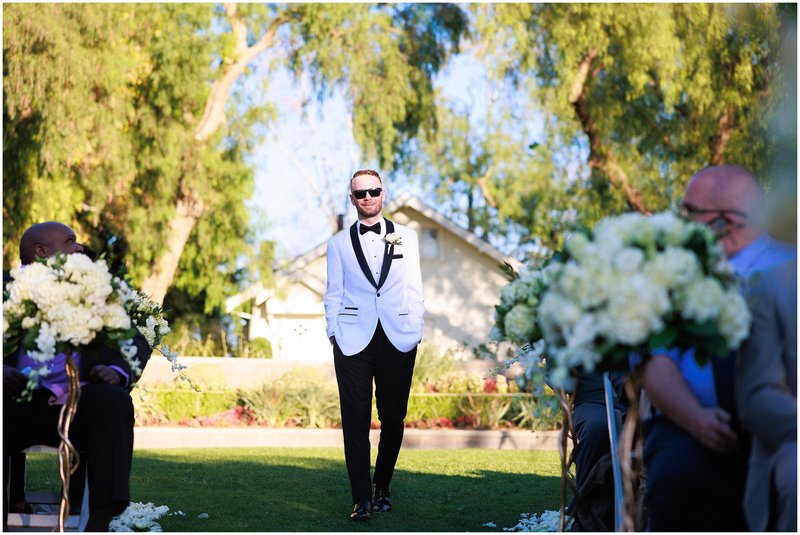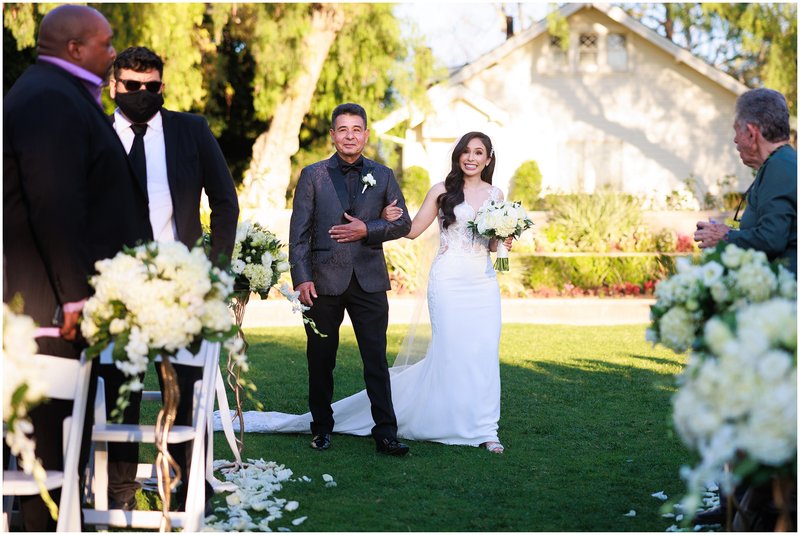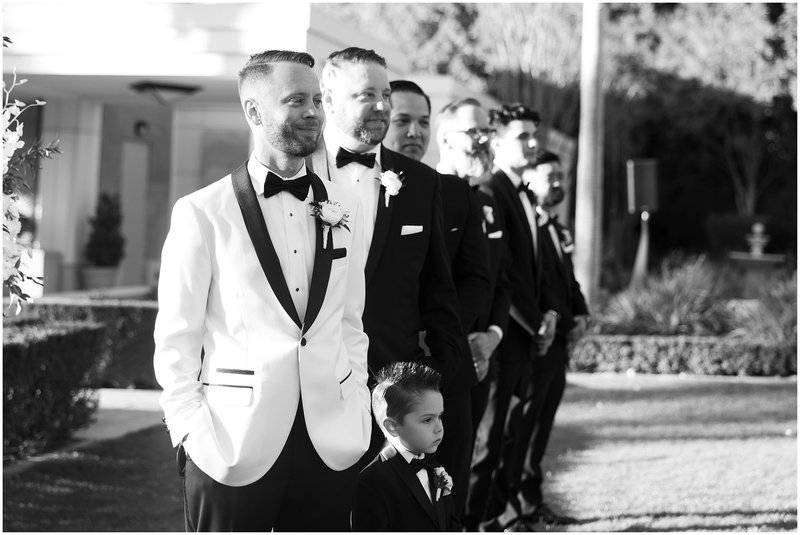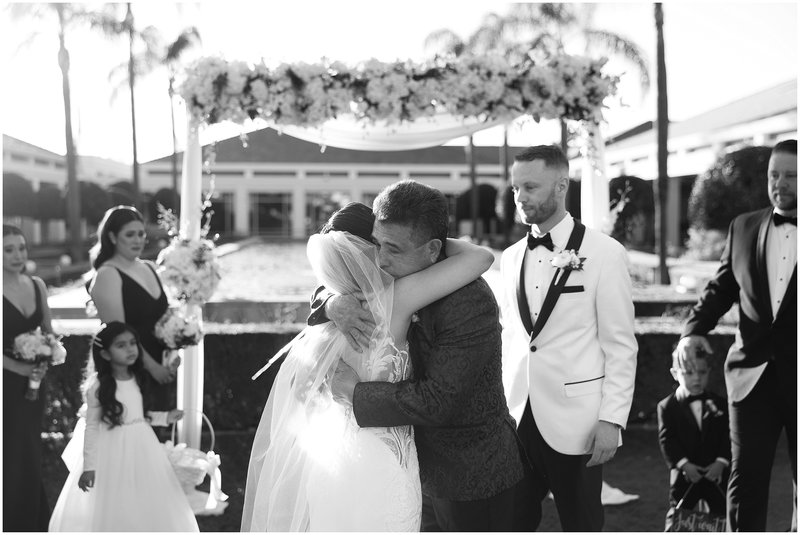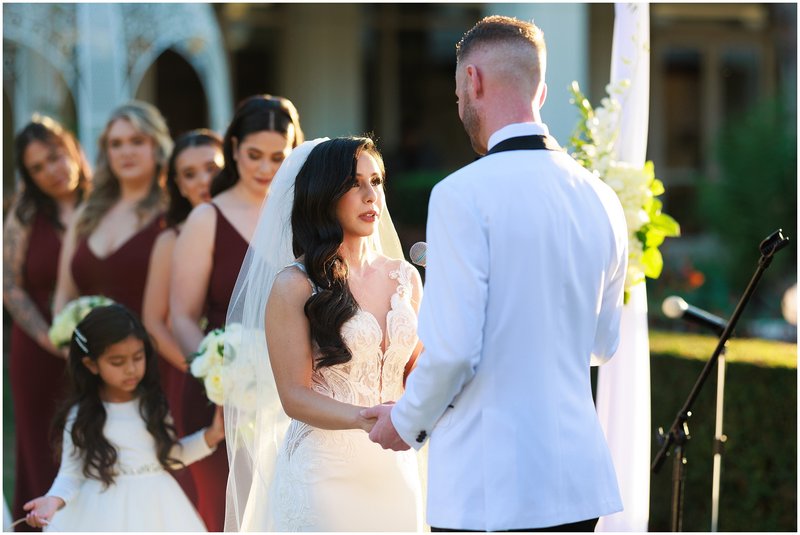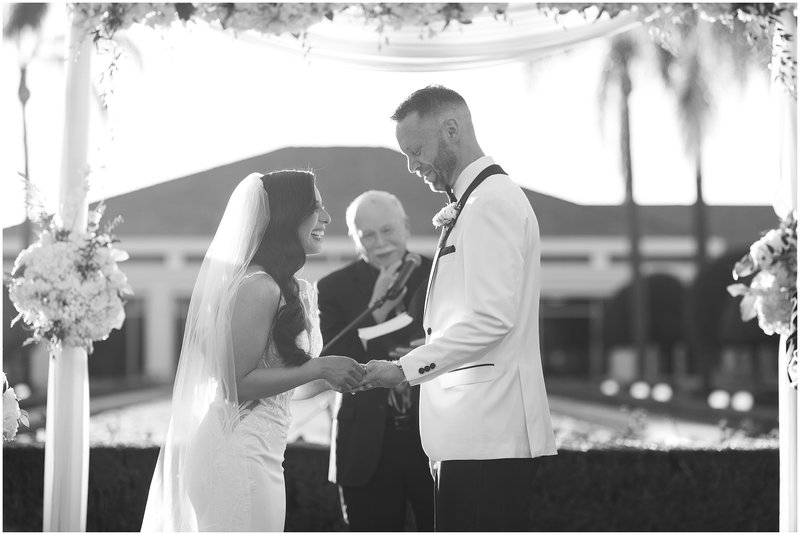 Married!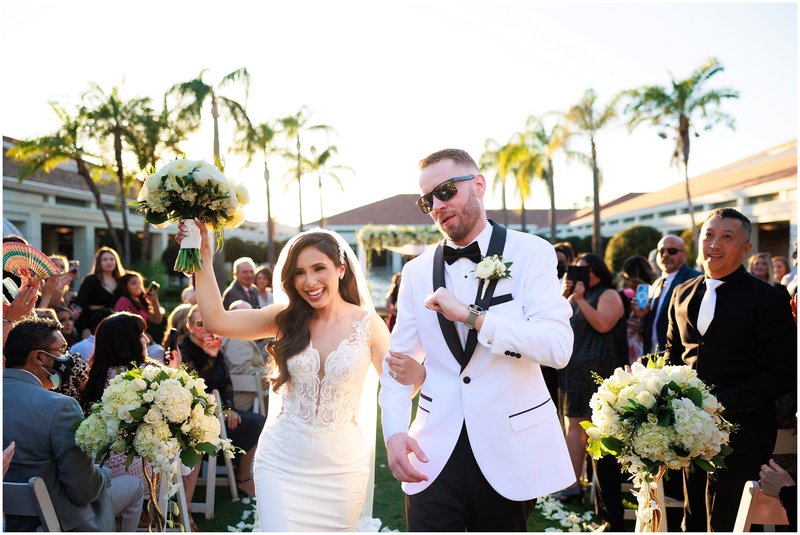 After the ceremony we took some fun wedding party photos before heading into the reception!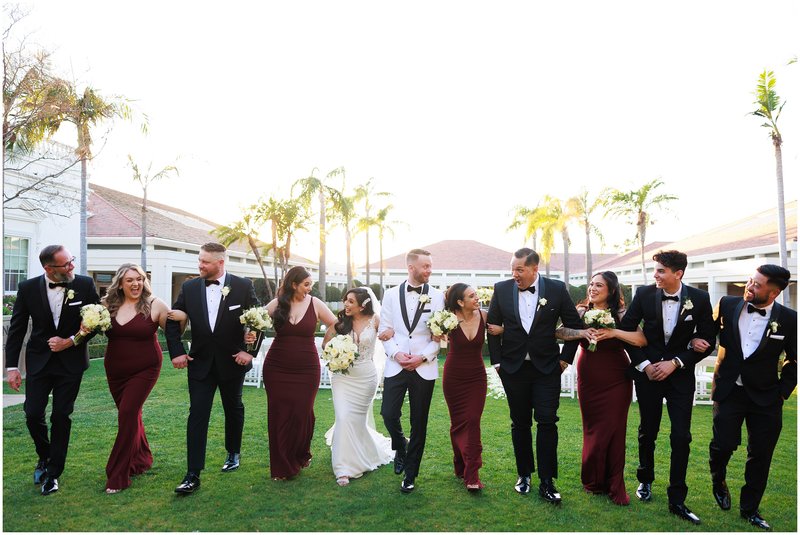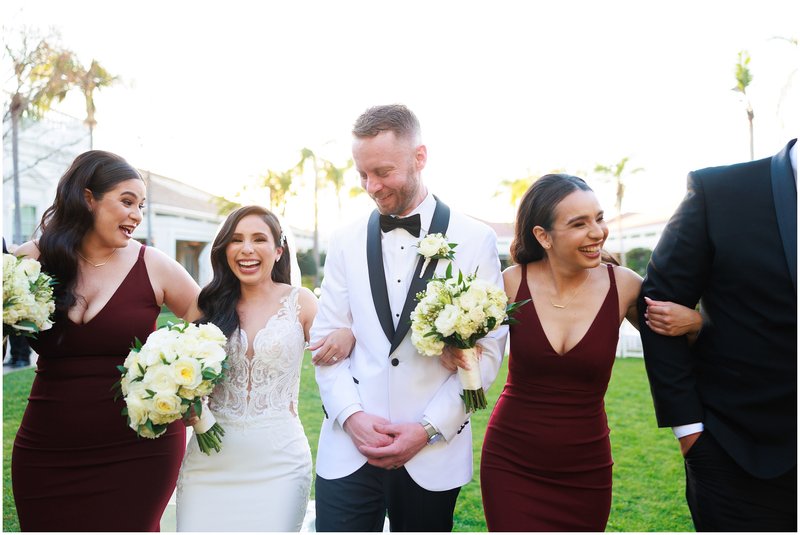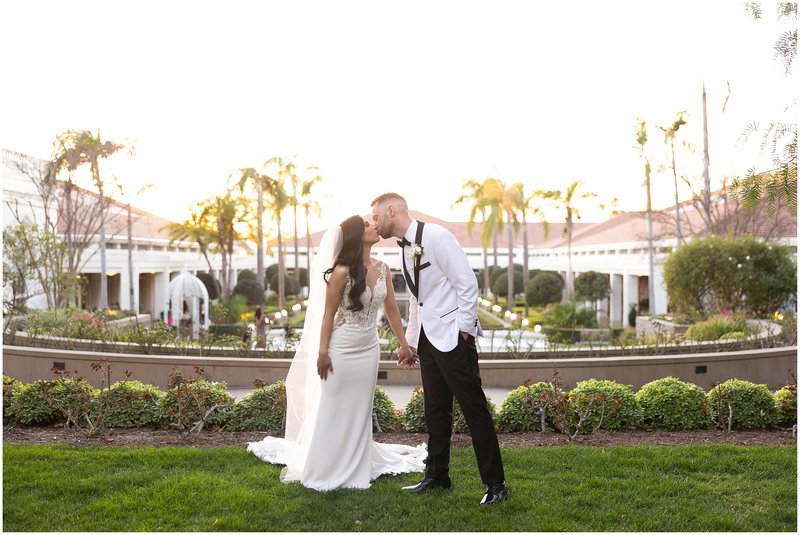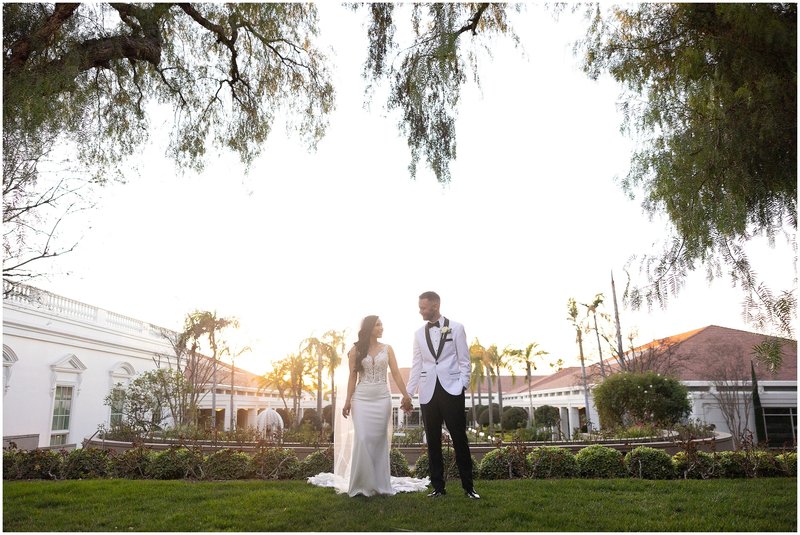 Nixon Library has one of the most elegant settings for a reception in Orange County. I love the chandeliers and floor-to-ceiling drapes!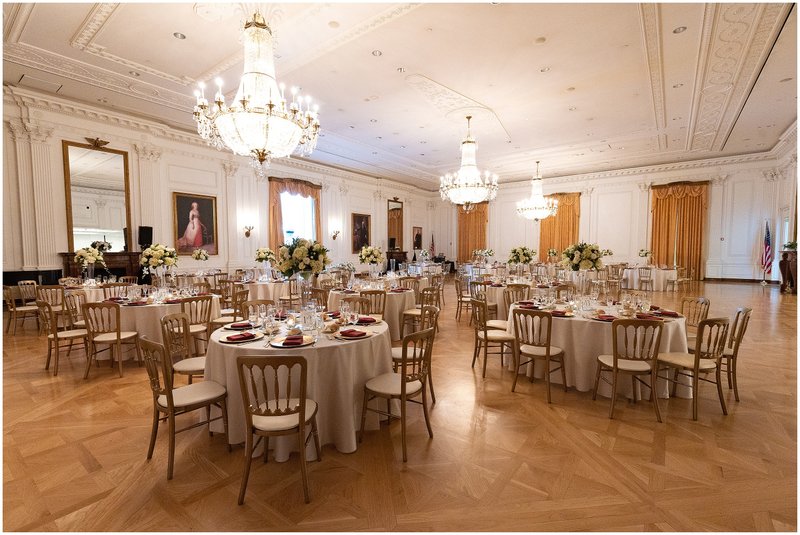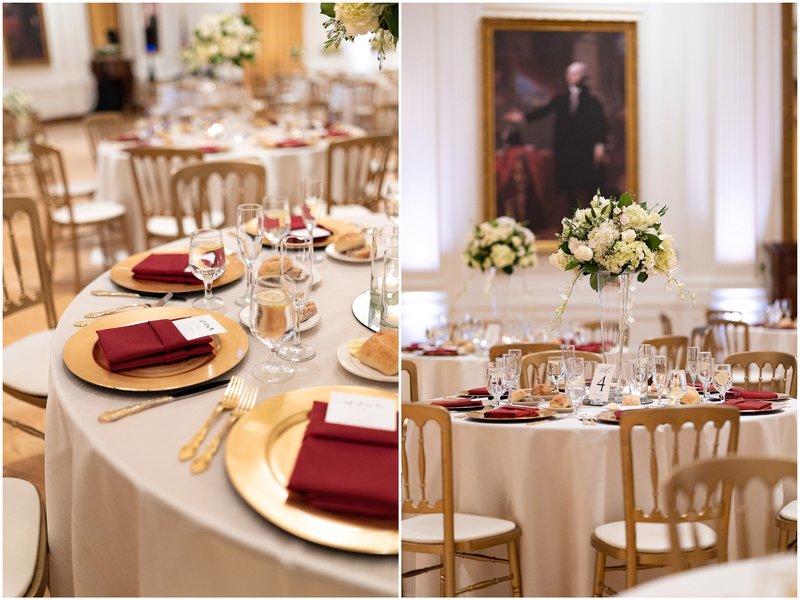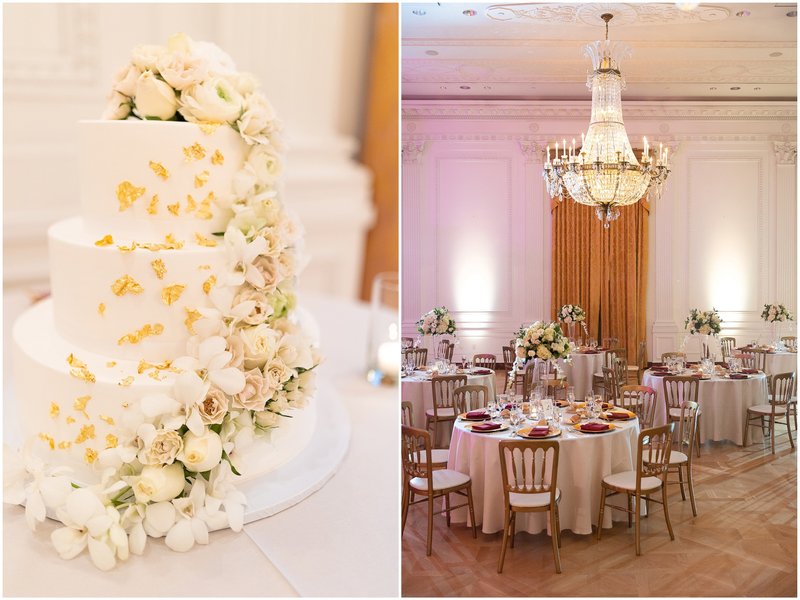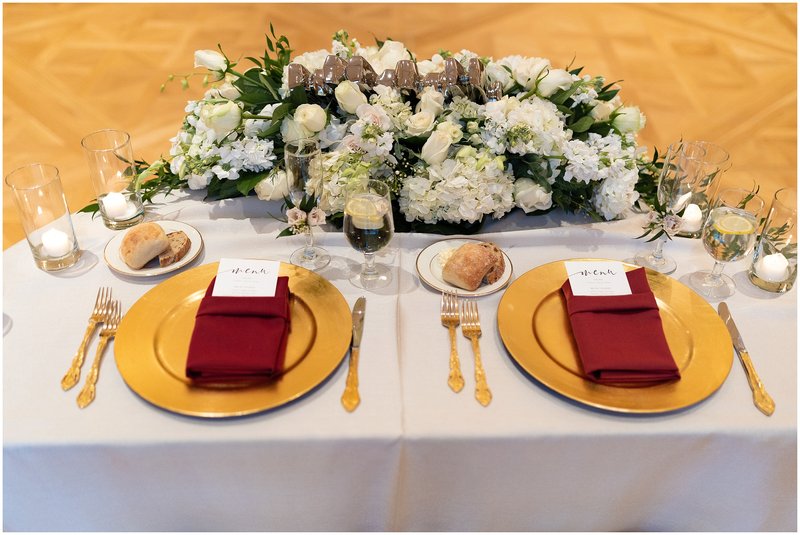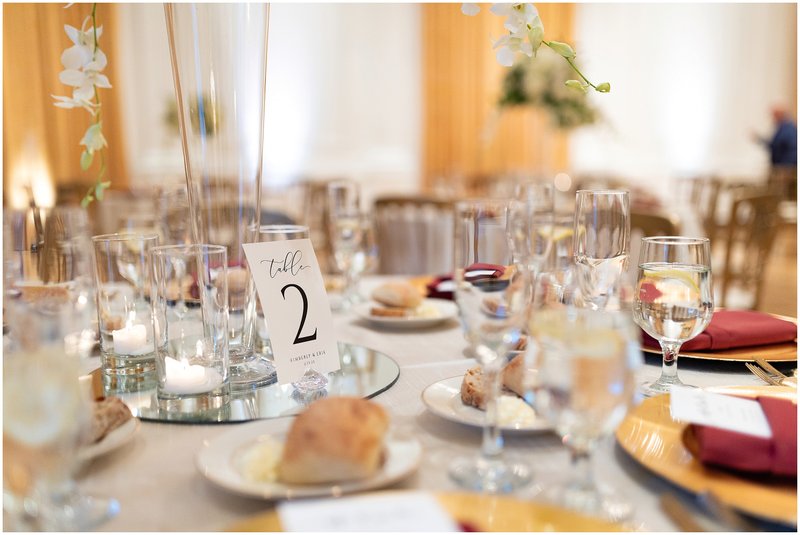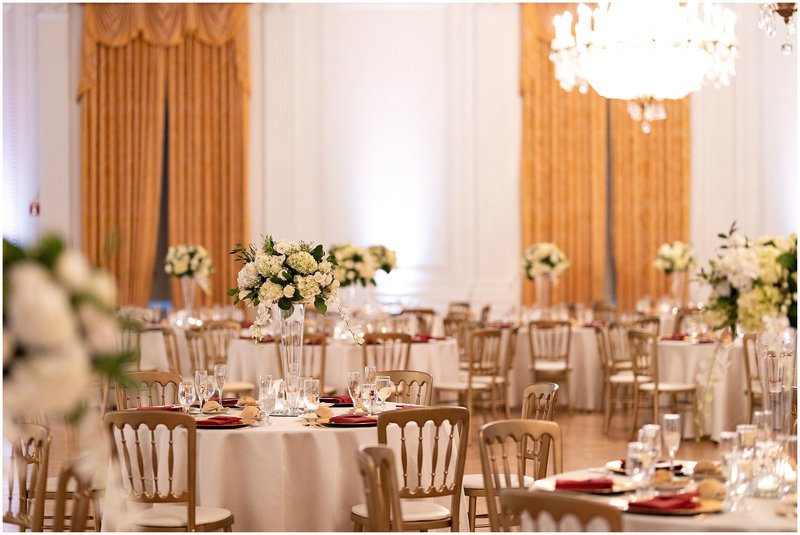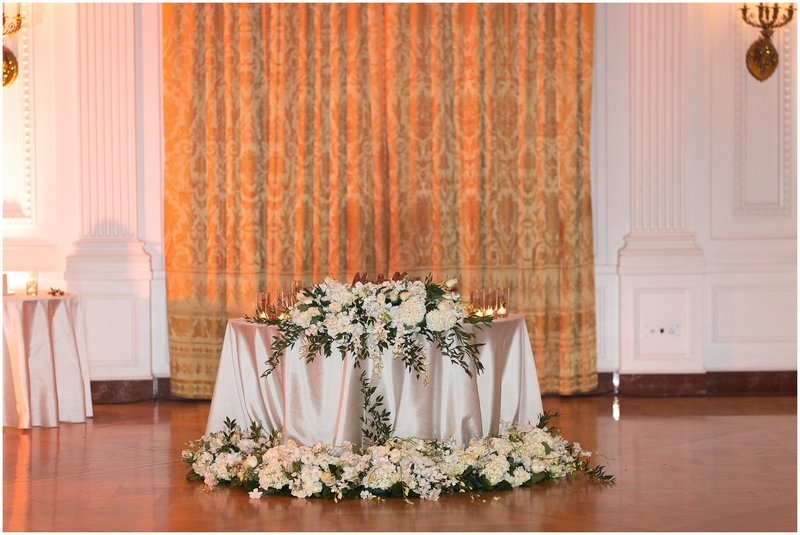 Let's get this party started!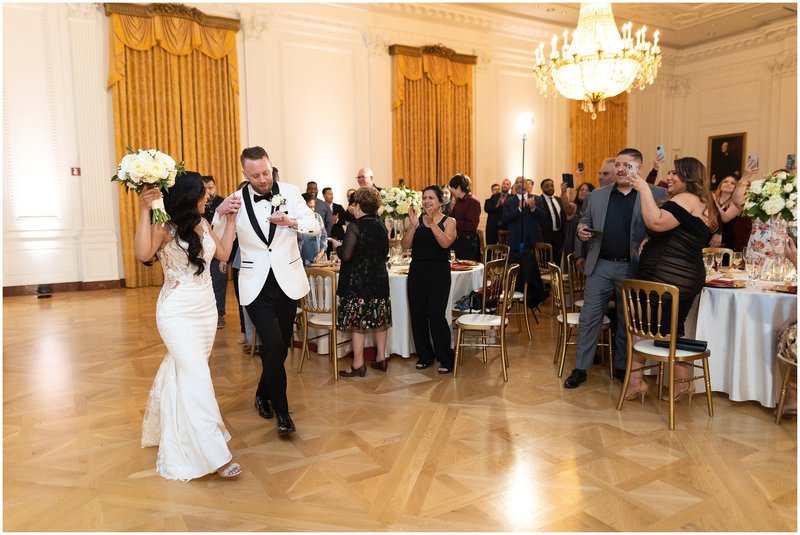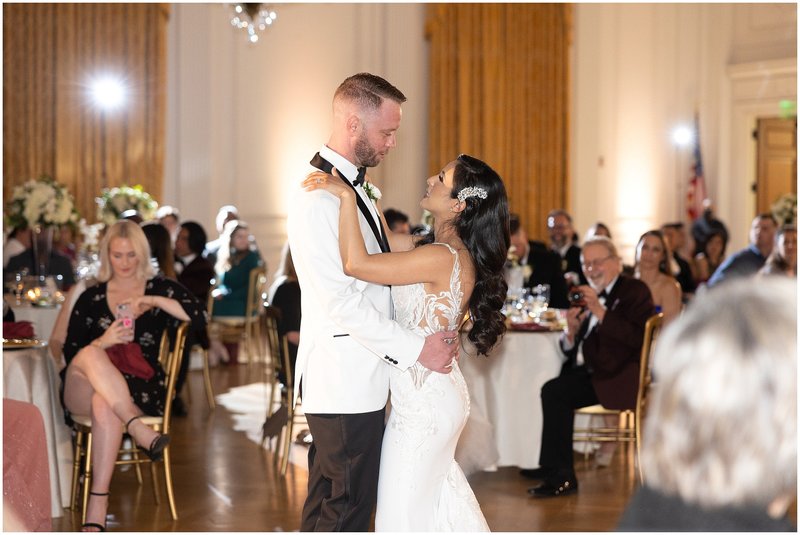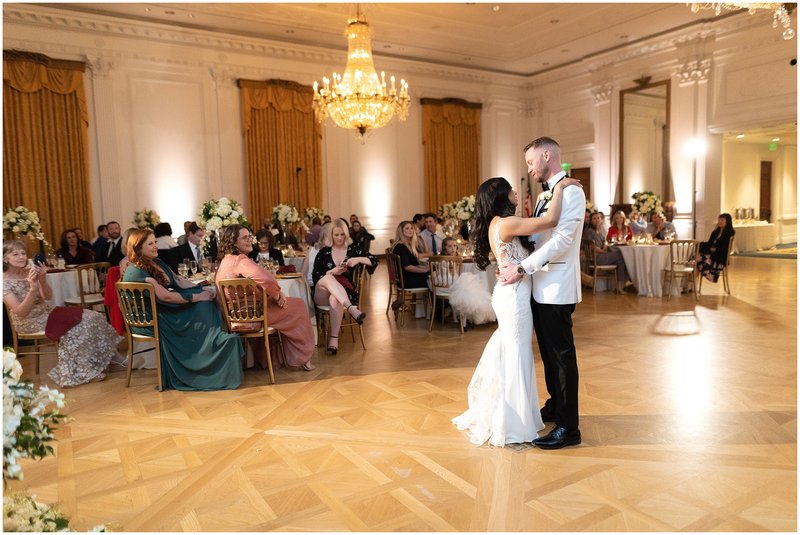 Toasts are one of my favorite portions of the day! I love to get to better know the couples I work with on a wedding day, and this is an opportunity to see them more through the eyes of those who love them most! And of course that always makes for amazing moments to capture as well!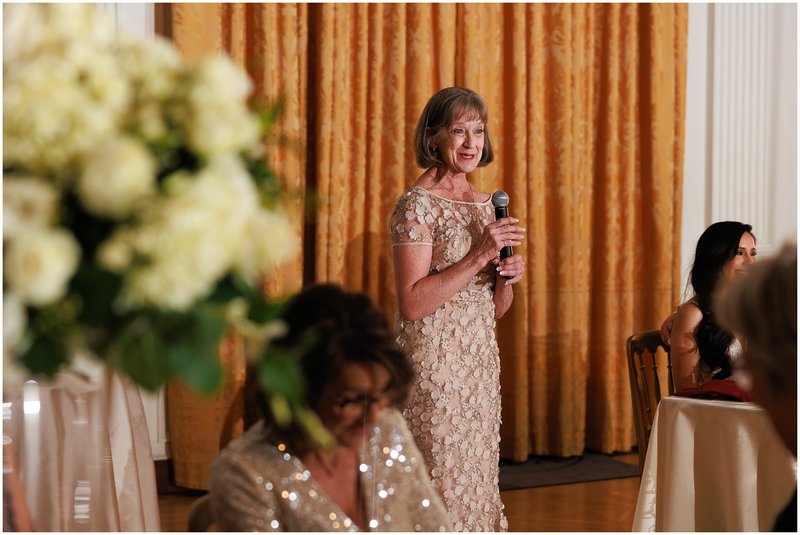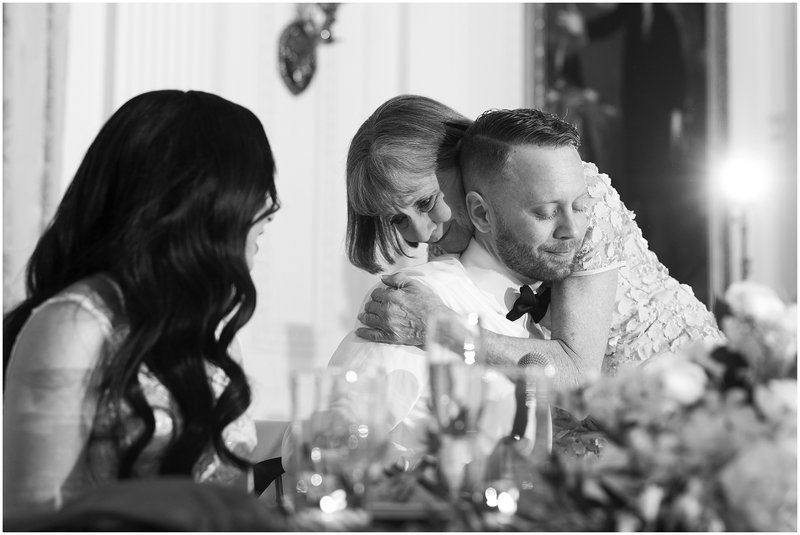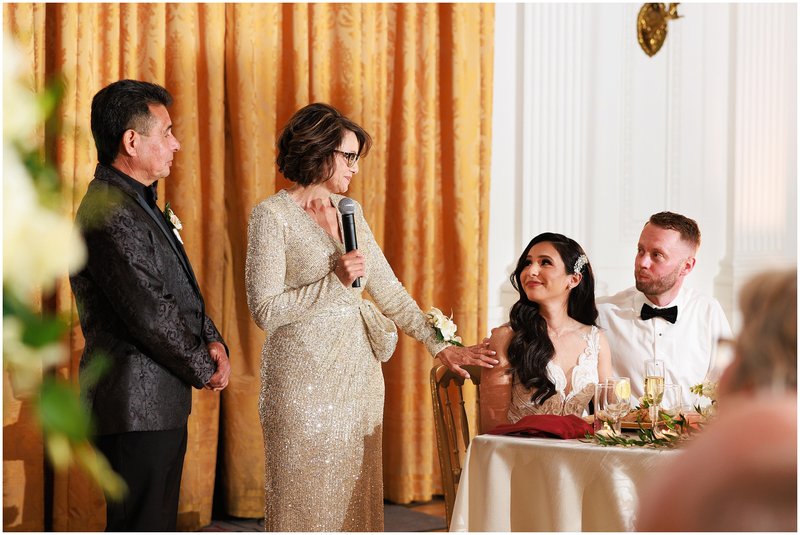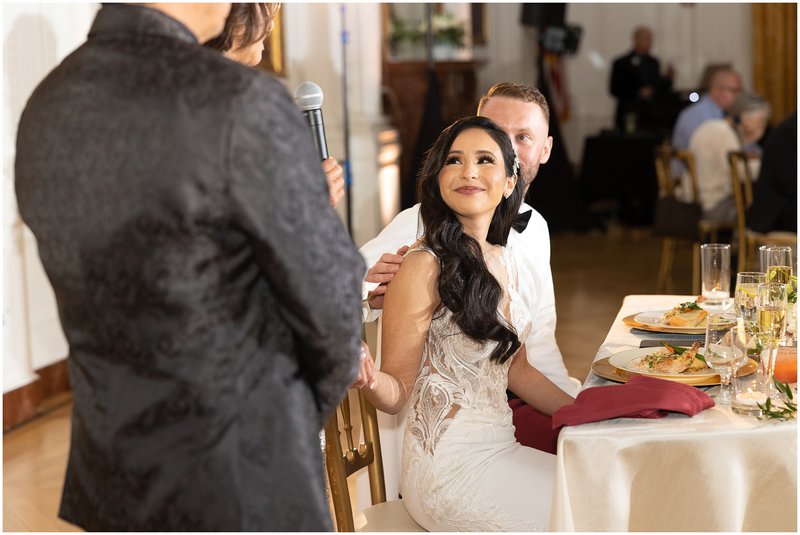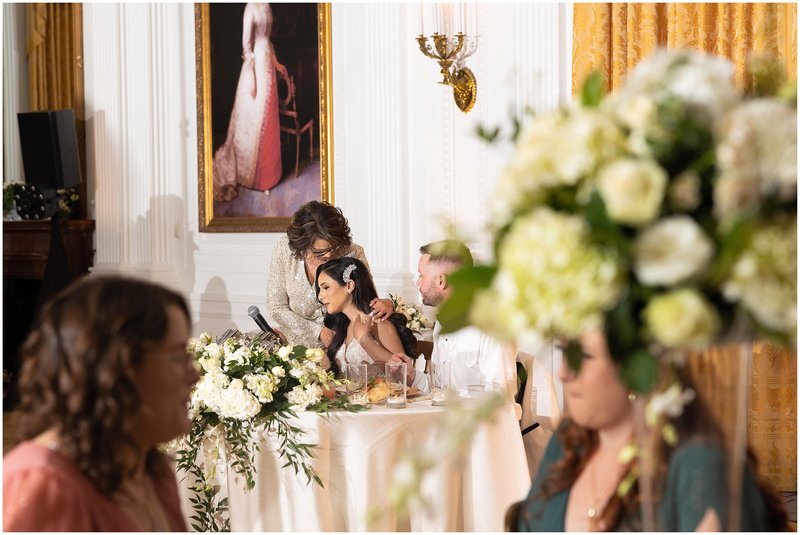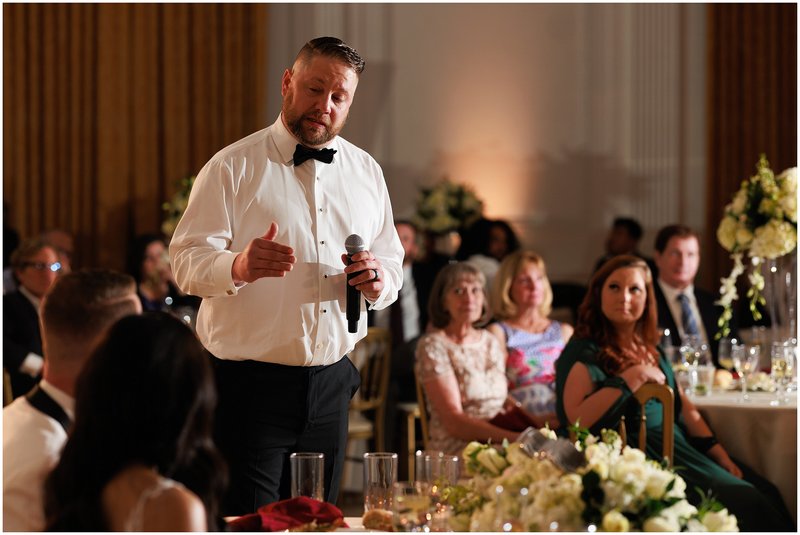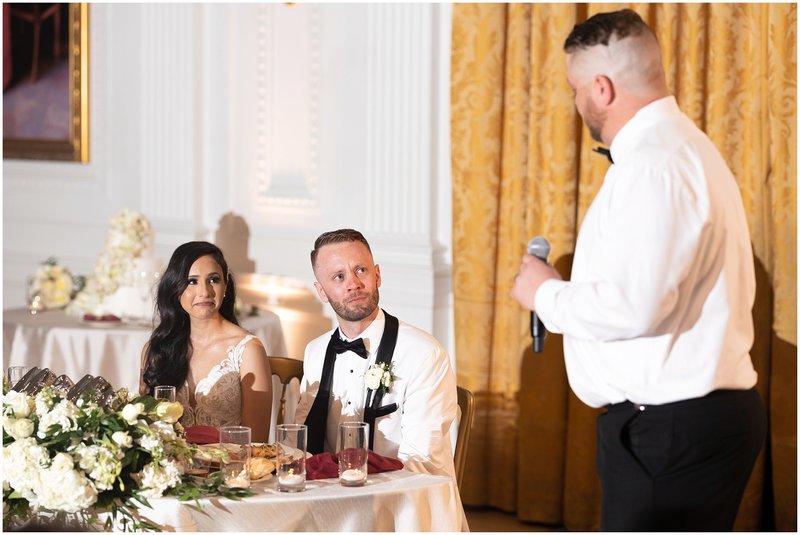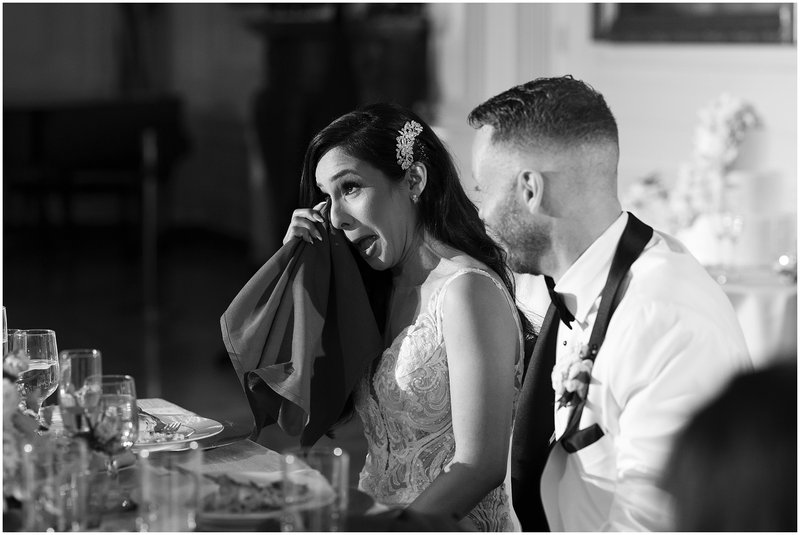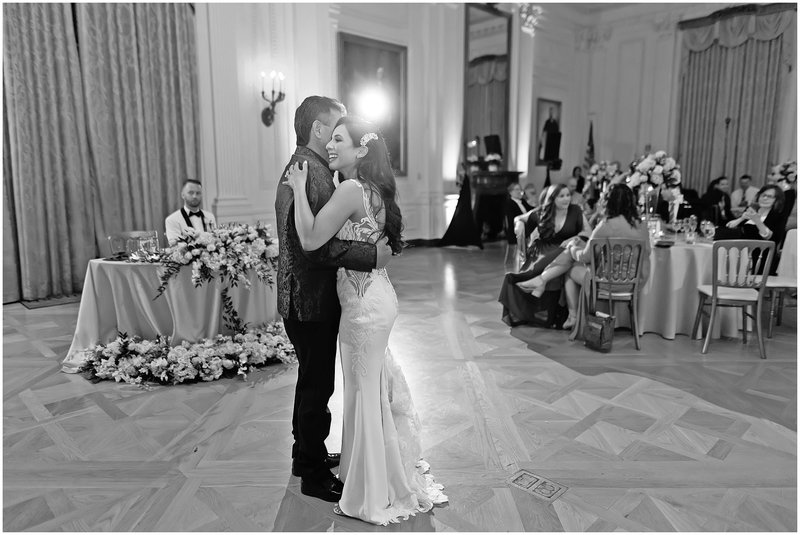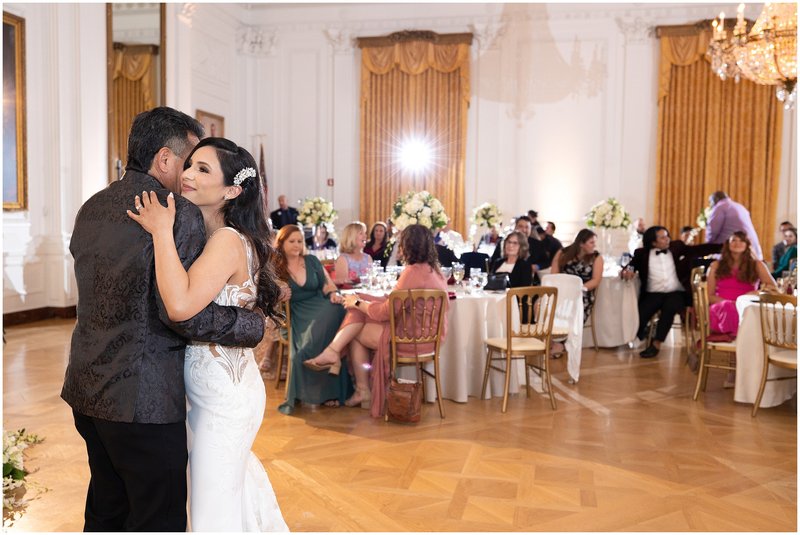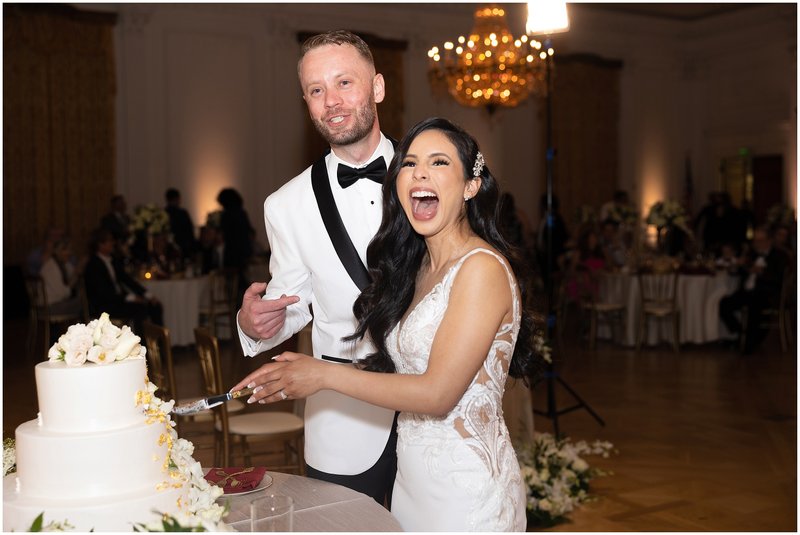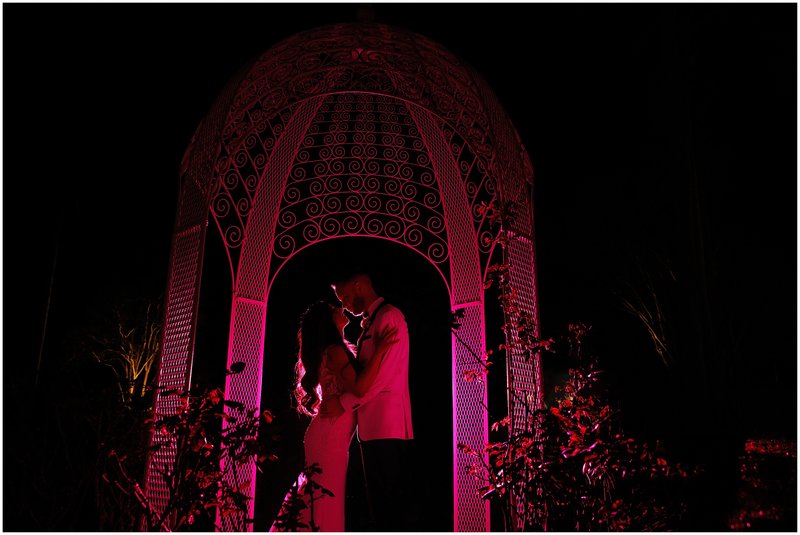 Vendor Team
Photography: Courtney McManaway Photography // Venue: Nixon Library // Planner: Will You Design // Florals: Commerce Flowers // Wedding Dress: Blush Bridal Couture // Men's Attire: Friar Tux // Hair: Riri Roya // Makeup: Candice Renae // DJ: DJ Bebo Entertainment // Catering: Jason's Catered Events // Cake: Porto's Bakery
Location
The Nixon Library is located at 18001 Yorba Linda Blvd, Yorba Linda, CA 92886. The historical venue is conveniently located less than a mile off freeway 90, in north Orange County.
Setting
The Nixon Library is the perfect setting for those who would like a wedding personified as elegant! The gardens surrounding the ceremony site are meticulously maintained for a beautiful outdoor ceremony. The indoor ballroom features chandeliers and elegant floor-to-ceiling window drapings, which give the reception a stately and elegant feel.
Capacity
The Nixon Foundation's website notes the ceremony lawn can seat up to 400 guests, and the reception can seat up to 500 guests.
Parking
The Nixon Library has its own dedicated parking lot with ample on-site parking.
Ceremony Site
Outdoor ceremonies at the Nixon Library take place outdoors in the Pat Nixon Gardens. These gardens are beautifully landscaped for a gorgeous outdoor ceremony setting. Guests typically face the reflecting pond, and the sun sets behind the reflecting pond (aka if you're facing the wedding altar, the sun will be in your eyes).
Because of the way the sun sets behind the building, I recommend having your ceremony well before sunset – at least an hour and a half before. This means after your ceremony, you'll still have time to get sunset photos in the garden setting.
Reception Site
The Nixon Library's reception room is a replica of the White House's East Room. Among wedding reception sites I've photographed all over Southern California, this one is unique due to its elegant styling. The space features high ceilings, beautiful chandeliers and rich floor-to-ceiling drapes.
Getting-Ready Locations
The Nixon Library has two getting-ready rooms in the lower-level of the building. One getting-ready room doubles as a meeting room with a large, glass-topped conference table; the second room is more of a suite with mirrors and couches.
Since neither of these rooms have windows, I typically move my clients to the adjacent corridor to get some window-lit images as they are in the final stages of getting ready. Below are some images of Kim and Erik getting ready on their wedding day!
Cocktail Hour
If you're utilizing the Pat Nixon Gardens for your ceremony, cocktail hour will take place in the corridor directly outside the reception room. The Nixon Library includes tables and easels for cocktail hour which can be used for a seating chart, gift table, and tables for your guests to sit and gather at before your grand entrance!
Photo Locations
There are a ton of great locations right on the grounds of the Nixon Library!
Two sites couples love include the Marine One helicopter and the Oval Office replica. An important note is that these locations are tied to the museum and can't be photographed past 5:00 PM – so it's important to work your timeline around their availability.
The Pat Nixon Garden is a lovely outdoor spot and if you've timed your ceremony accordingly, you can take advantage of the sunset light to walk around the gardens for newlywed portraits. This is also a great spot for wedding party photos and family photos after the ceremony.
If you're having a first look, the area outside the replica Nixon house is a great location. There's some large trees here that help to filter the sun. If you're having family photos pre-ceremony as well, this is a great location for those images.
Additional Wedding Planning Resources
Everything You Need to Know About Having a Wedding Day First Look
Temecula Engagement Photo Locations
Marina Village Wedding
Wedding Timelines for Every Season
The New Inn Wedding