Kayleen's Lake Elsinore senior session was so much fun! I absolutely adore working with seniors, and senior girls…well let's just say they seem a lot more put together and just instinctively know how to pose MUCH better than I did at eighteen! Kayleen, of course, was no different! She's a natural beauty and I was thrilled to get some images of her to celebrate her senior year!
When to Book a Lake Elsinore Senior Session
As a Lake Elsinore senior photographer, time of year is key! The Inland Empire gets unbearably hot in the summer, and the foliage dries out as well. Kayleen's session was in the spring, and I'd recommend spring, early summer or fall if your backdrops will be nature-focused. If you're looking to have your photos taken in a downtown or city location, time of year isn't as important, but you'd still likely want to avoid August when it's over 100 degrees!
Choosing a Location for Your Senior Session
All of my senior sessions take place outdoors, and there are two general types of locations: parks and nature settings, and city settings. Kayleen's shoot took place at a random hillside near my home in Lake Elsinore; I prefer more "wildlife" backgrounds as opposed to manicured parks! I've put together an article with some great locations in the Inland Empire. If you have a setting with a personal connection, let me know! I love photographing sessions in new locations!
Inland Empire Photoshoot Locations
Time of Day for a Senior Session
I book all my sessions an hour and a half before sunset. That way we get the best light of the day and that beautiful golden glow!
What to Wear for your Senior Session
I recommend at least a few outfits for your photos. Most seniors opt for something more dressy (a dress for the ladies and a button-up for the guys) and something a bit more casual. You can change halfway into your session so we have enough time to capture both looks!
Hair and Makeup for Your Senior Session
While I think most seniors are naturally gorgeous enough to not need professional hair and makeup, you can absolutely opt to if you choose! I recommend keeping with a lighter, more natural look so your personality shines through. And of course, remember to book any hair and makeup appointments with plenty of time to make your senior session. Plan on things running a bit behind and book an earlier appointment so you don't feel rushed!
Bringing Friends or Family for Your Senior Photos
Many seniors opt to bring their parents for their session, and I can speak from experience that they can be excellent assistants! Aside from family members, friends are not allowed at sessions. As amazing as they are, they can be distracting and make you feel a bit subconscious! Seniors ask about pets; pets are absolutely allowed as long as you bring someone to care for your pet while he or she is not in the photo!
Bring Personal Objects to Your Senior Session
When I was getting my senior photos taken, there were all kinds of random…props you could utilize. Now, I don't know what a giant die could possibly have to do with ME, but it was there as an option! Props get a bad rap, mainly when there's no correlation to who you are as a person. On the other hand, I highly recommend bringing objects that have personal meaning to you and are reflective of this time in your life. These could be instruments, a football, anything that is significant to you. As a bonus, if you're feeling a bit awkward, having something to hold onto and focus on is a great way to feel more relaxed!
Feeling Comfortable During Your Session
While I find ladies can be a bit more comfortable in front of the camera, it can still be an awkward experience! That's where I come in 🙂 Having worked for over ten years with couples, families and seniors, I know that having your very own "coach" is the best way to get natural, fun, and authentic photos! I help you out the entire time so you won't have to worry about a thing 🙂
Lake Elsinore Senior Session Cost
Check out my Senior Portrait Pricing for more information on session pricing and to book your session!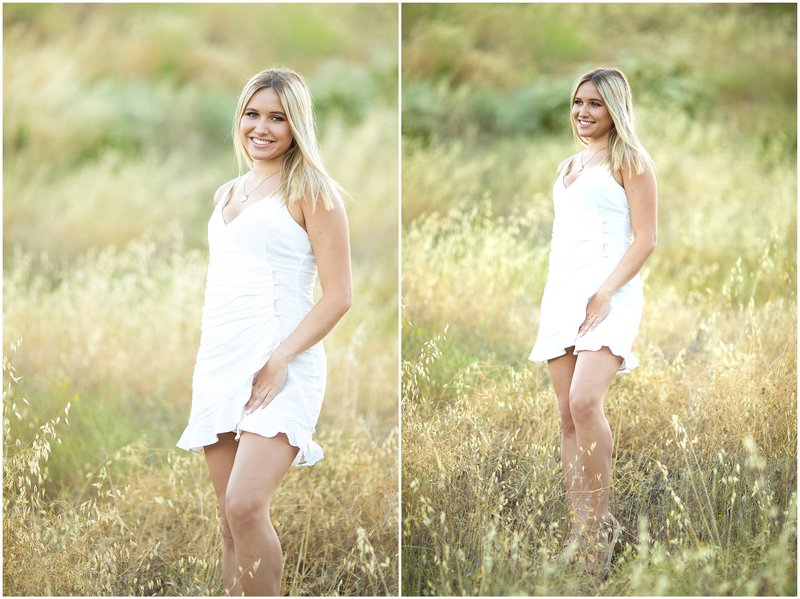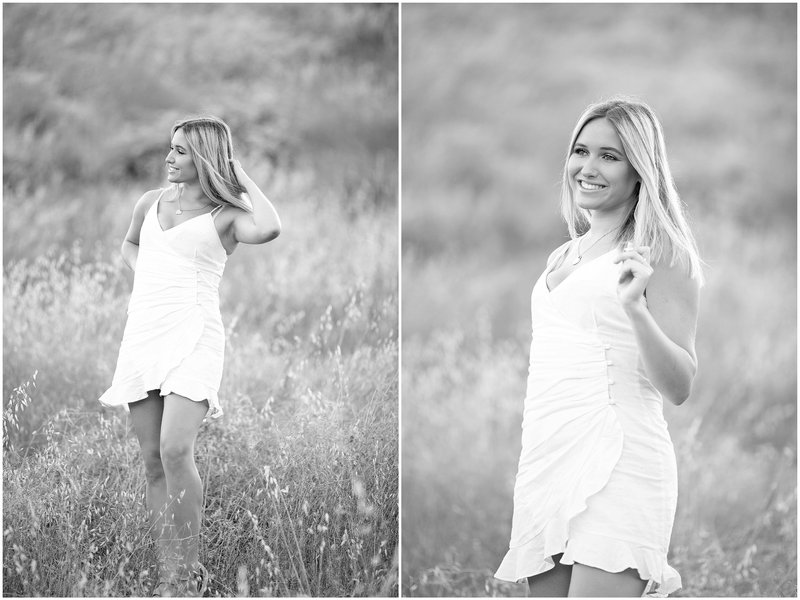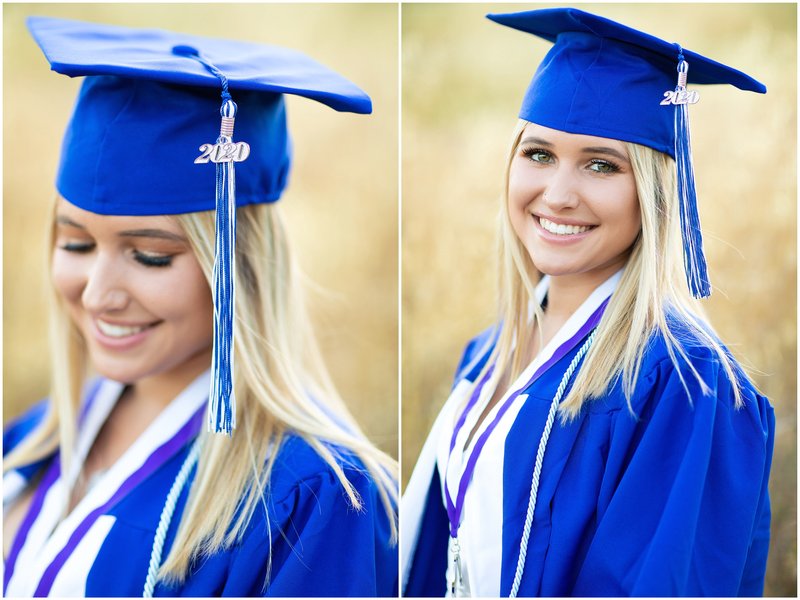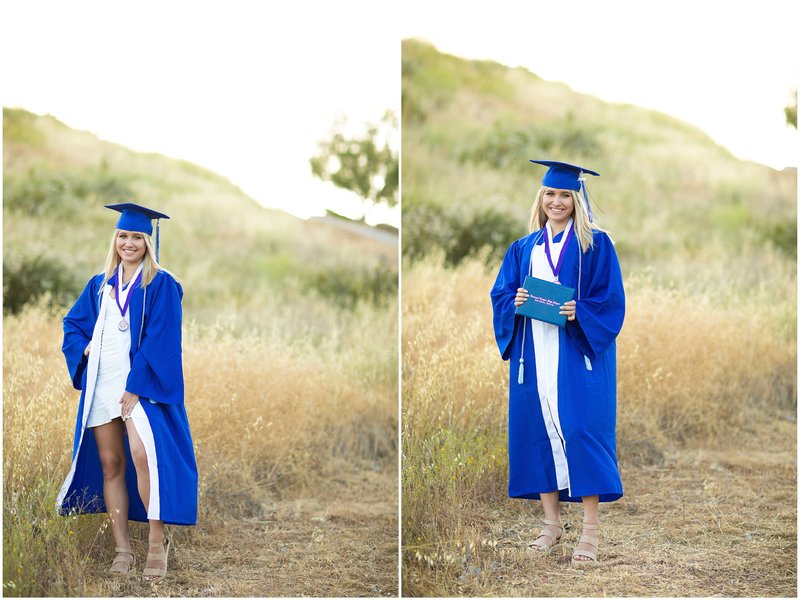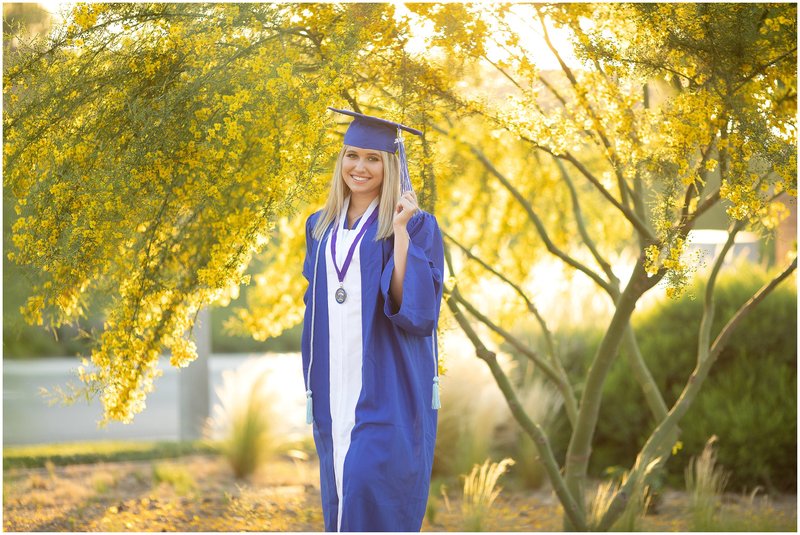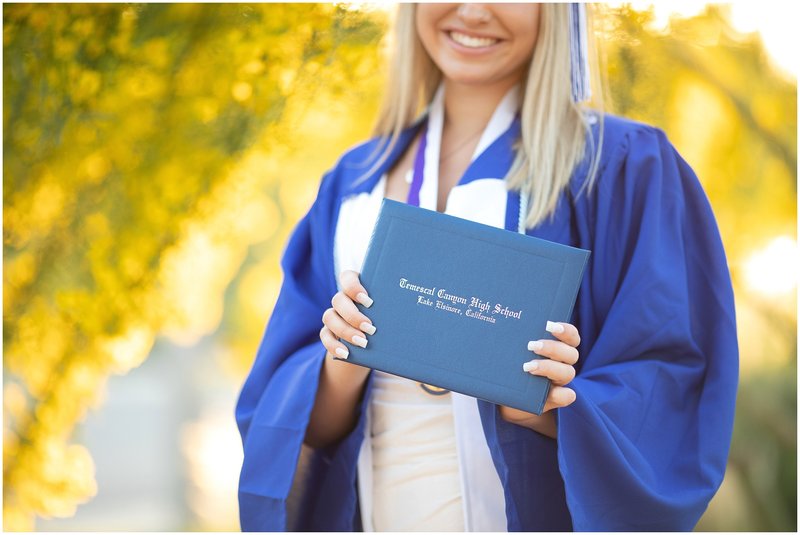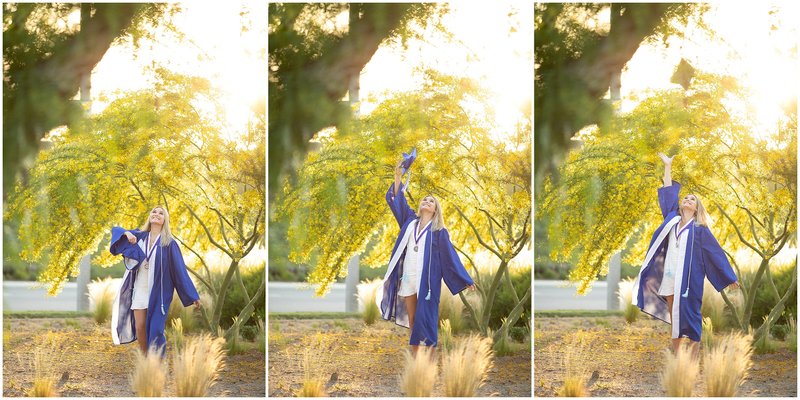 These photos were taken in 2020, certainly an interesting time for seniors! So Kayleen wanted a few photos in a mask!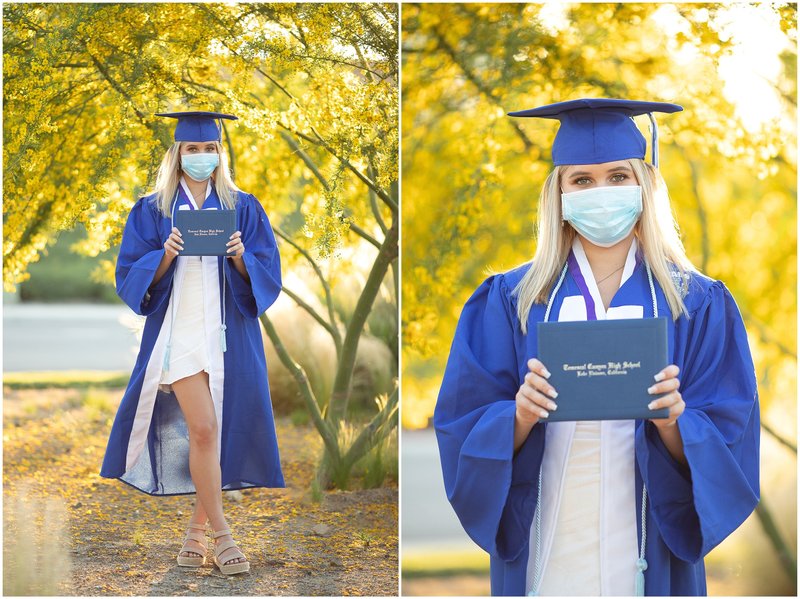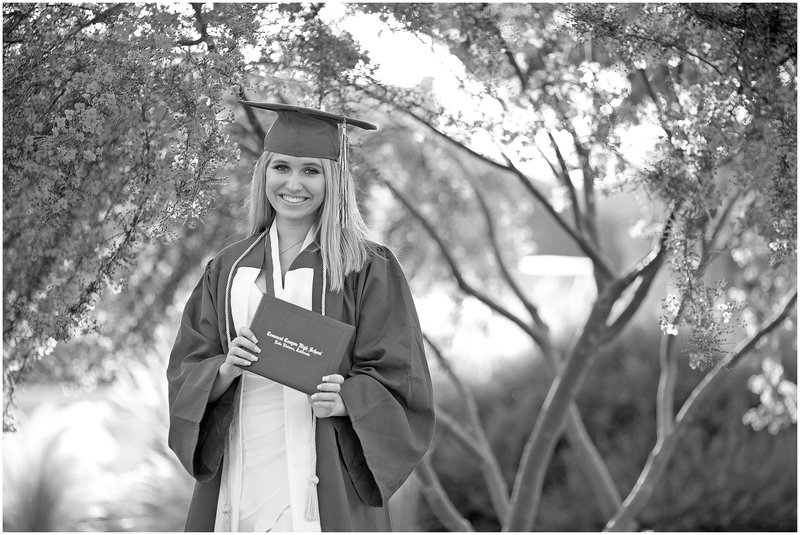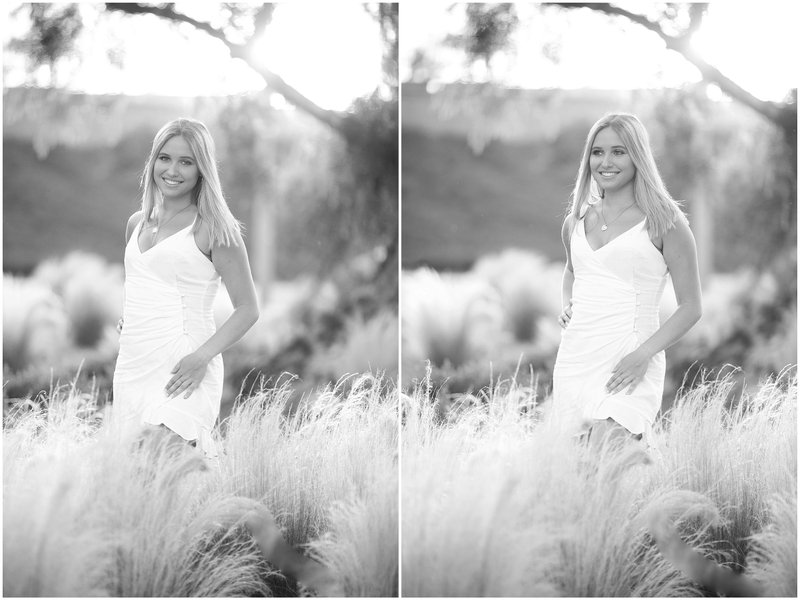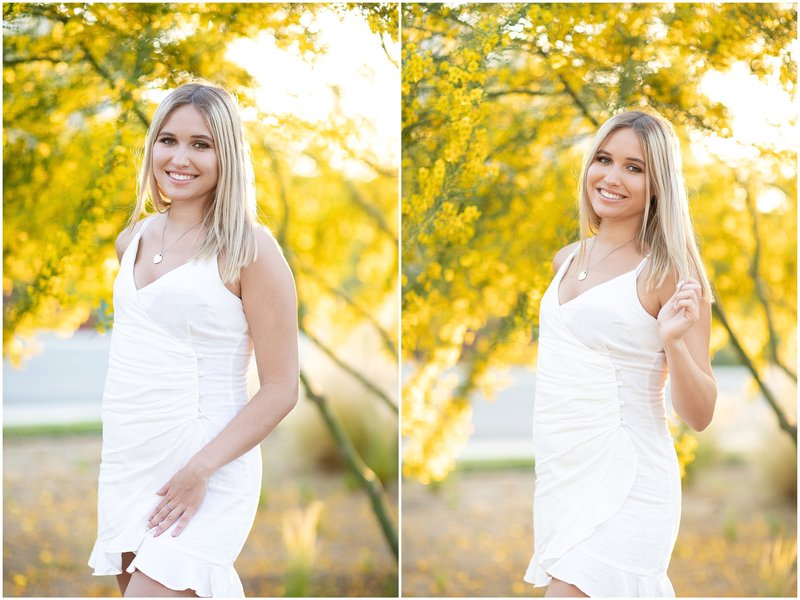 Check out these other portrait sessions below!
Murrieta Senior Photographer
Temecula Senior Portraits
Downtown Riverside Senior Photographer
Temecula Family Photography