Getting to know a couples' love story is one of the most gratifying experiences I have as a wedding photographer! Nichole + Vince met on the dating app Coffee Meets Bagel. From the moment Nichole first reached out to me about their wedding, I adored them! Nichole proposed to Vince by making a board game / escape room that was tailored to their favorite foods and experiences. Their Murrieta intimate wedding was such a lovely event – a brunch wedding that included their closest friends and family, every detail tailored to take into account their personalities and interests, and incredible moments throughout the day! I was so lucky to there to capture their wedding!
I started off the day capturing some of their details! Nichole and Vince love travel and many of their details reflected their trips together.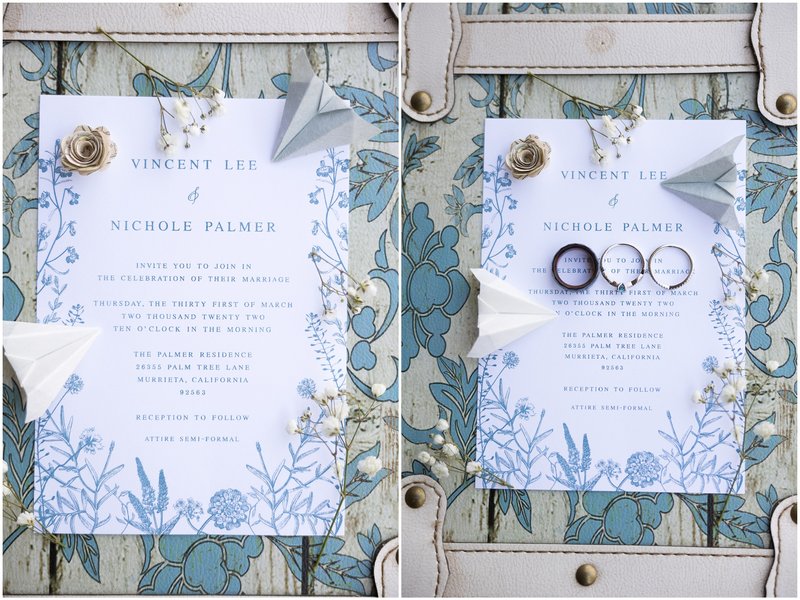 LOVE this map-inspired bouquet! 😍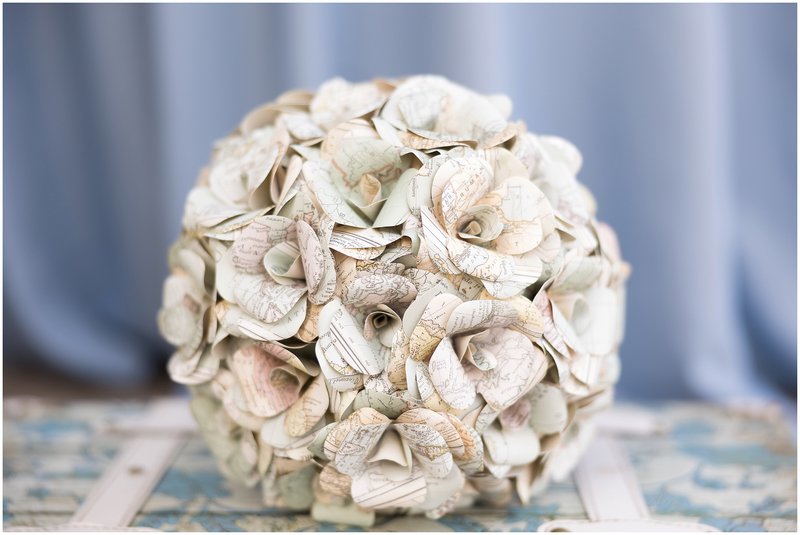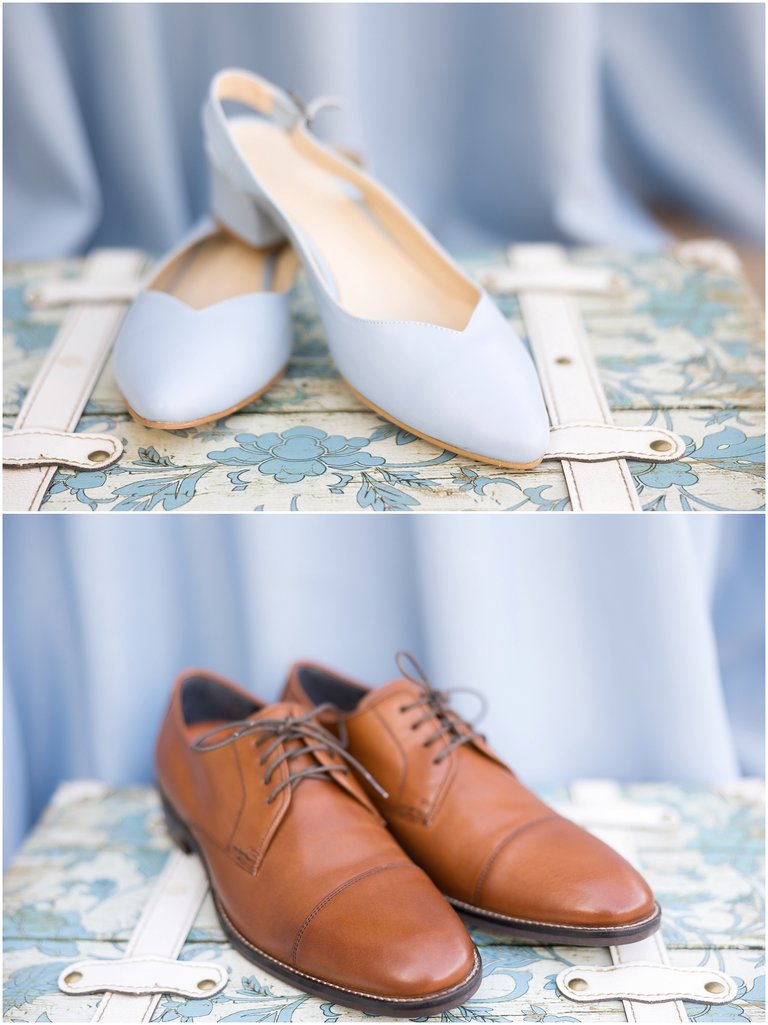 Vince had some very cool cufflinks!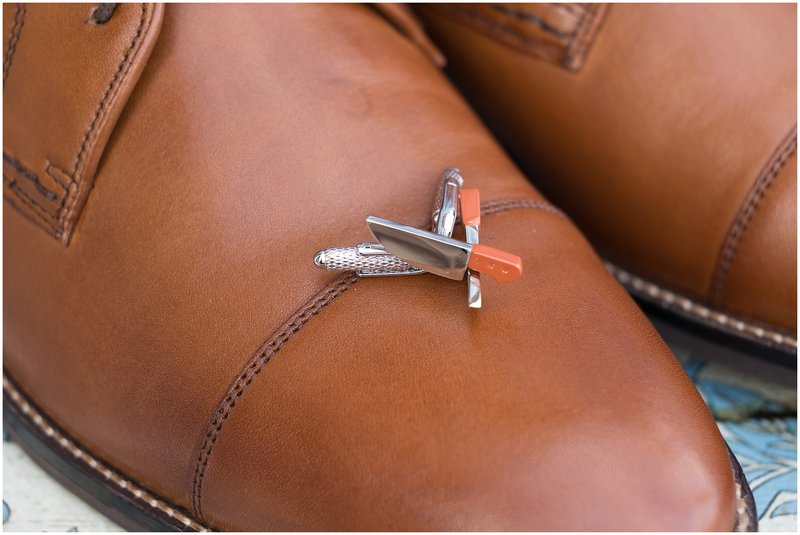 Nichole was getting ready inside her parents' house.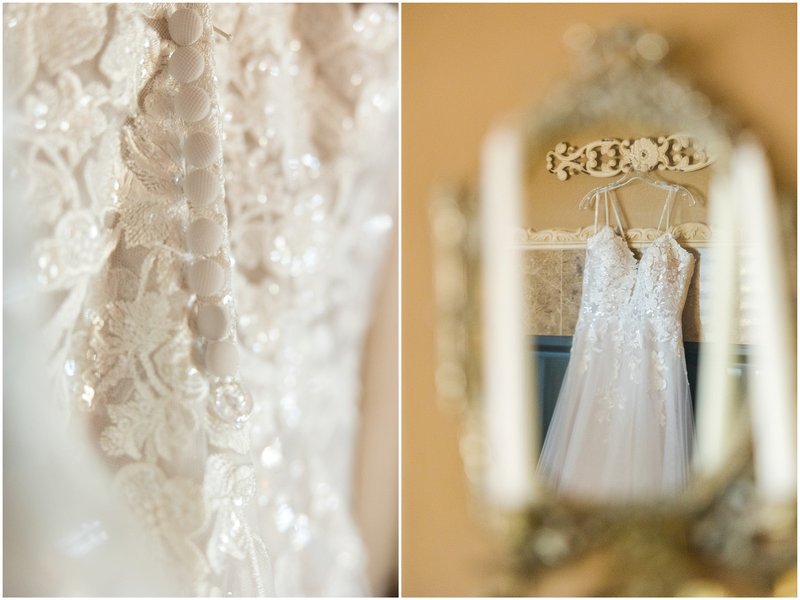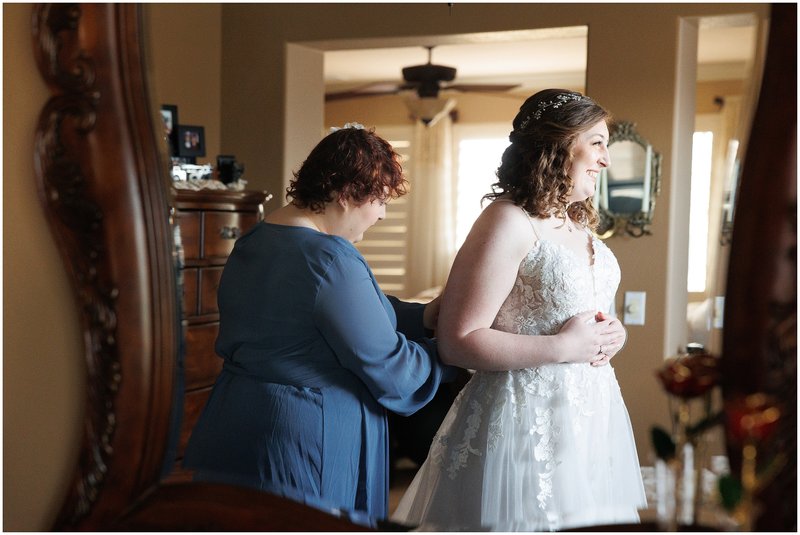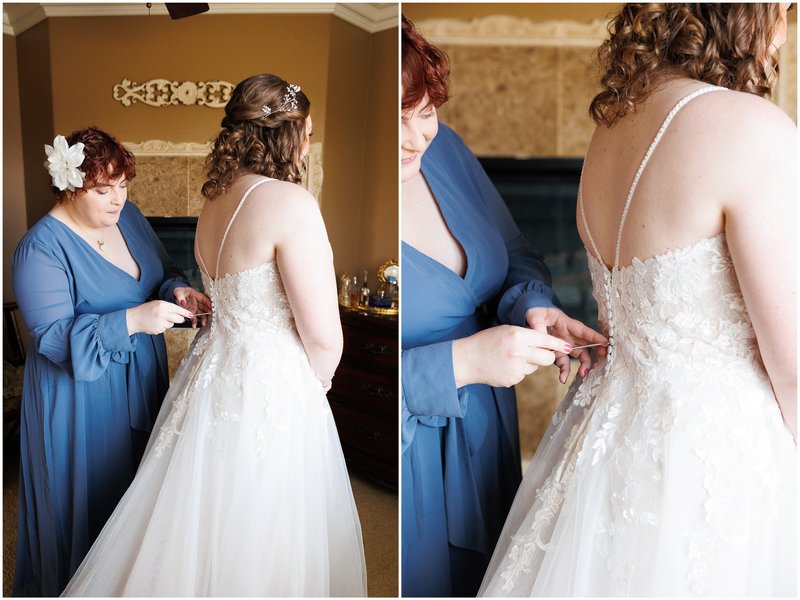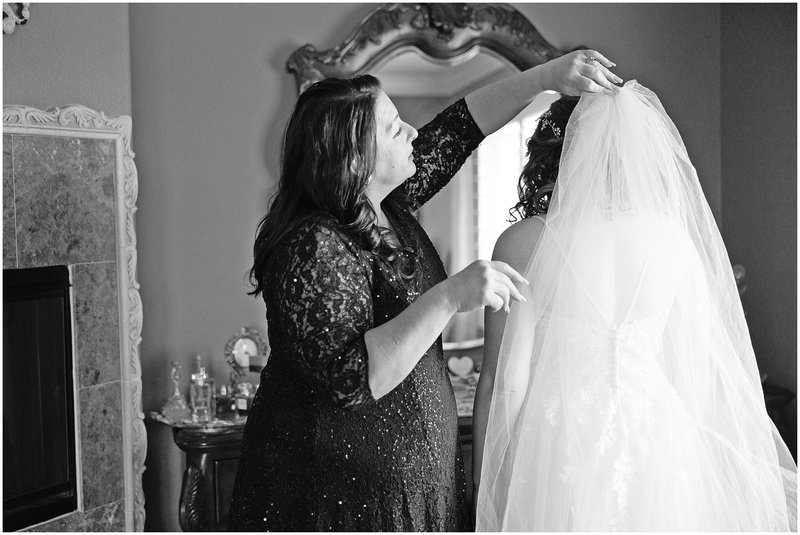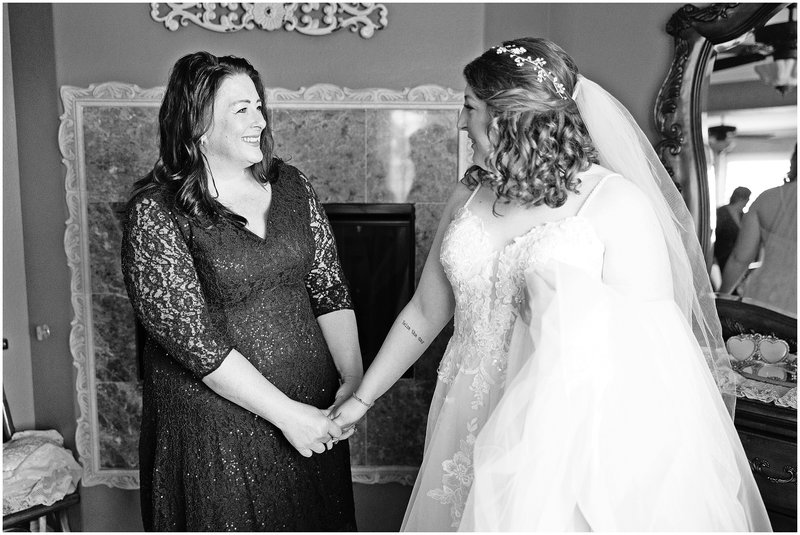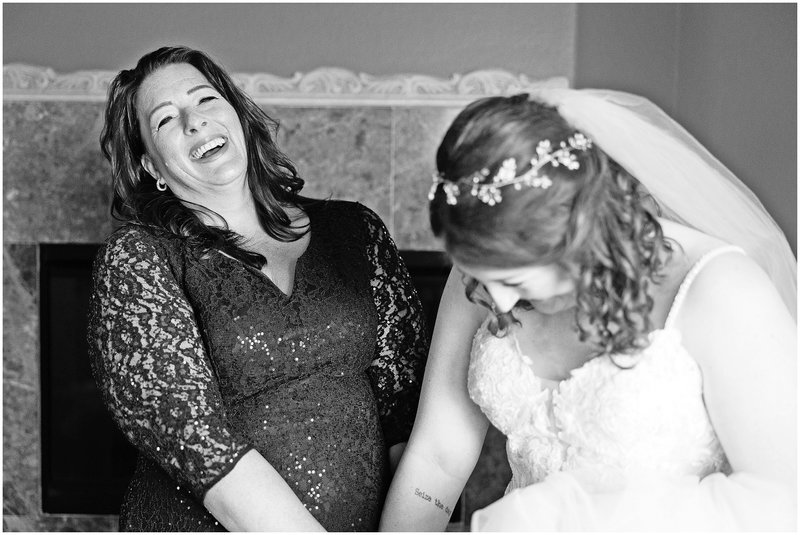 How freaking GORGEOUS is Nichole?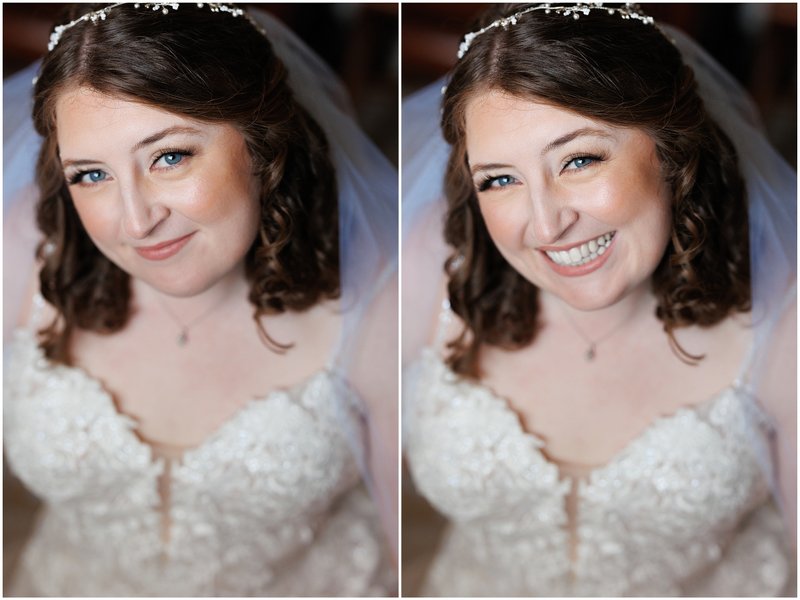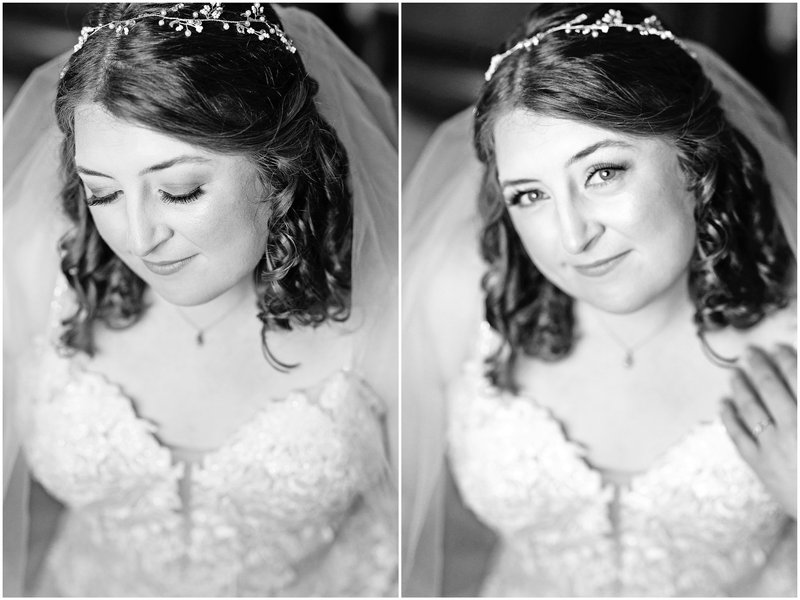 Nichole + Vince did a quick first look before the ceremony! Love these moments!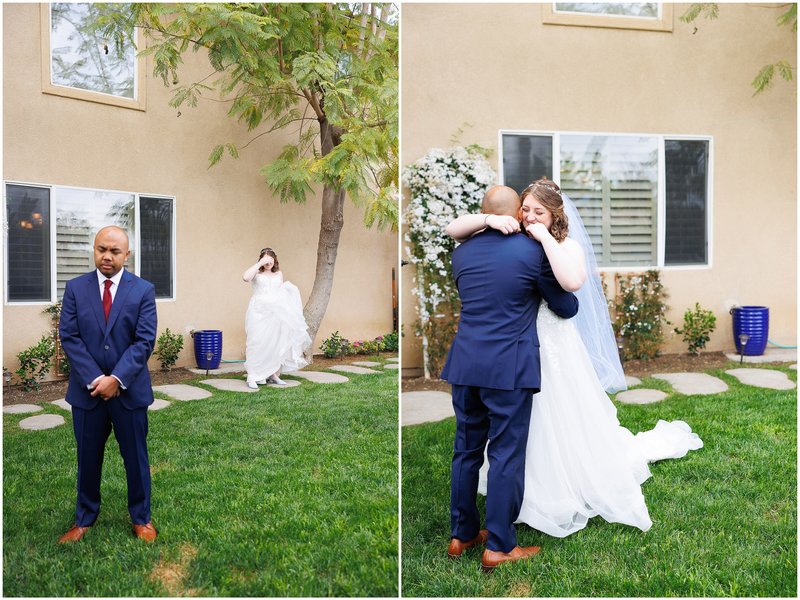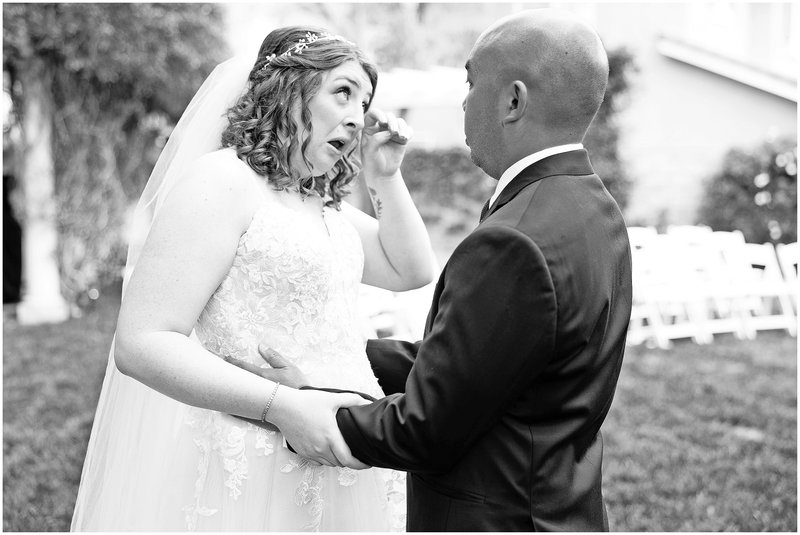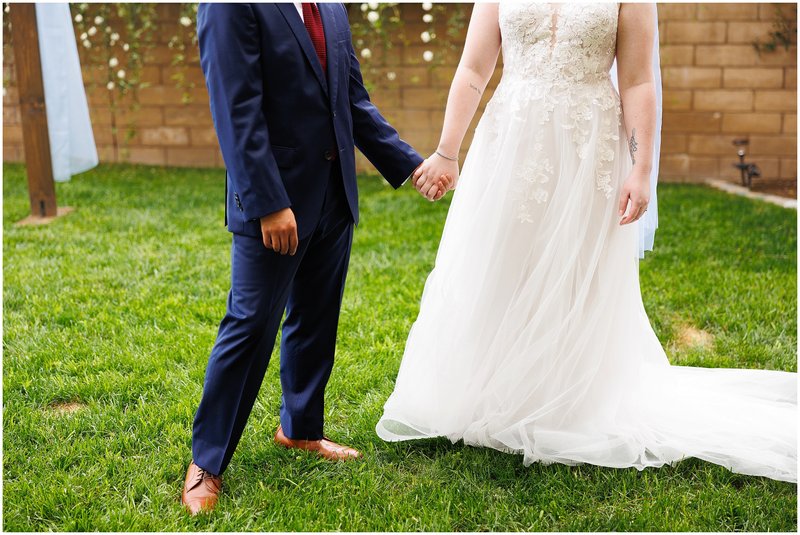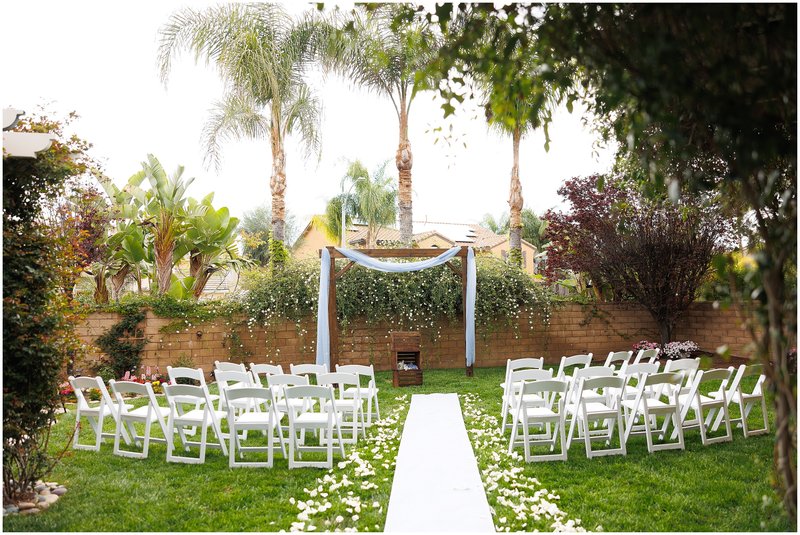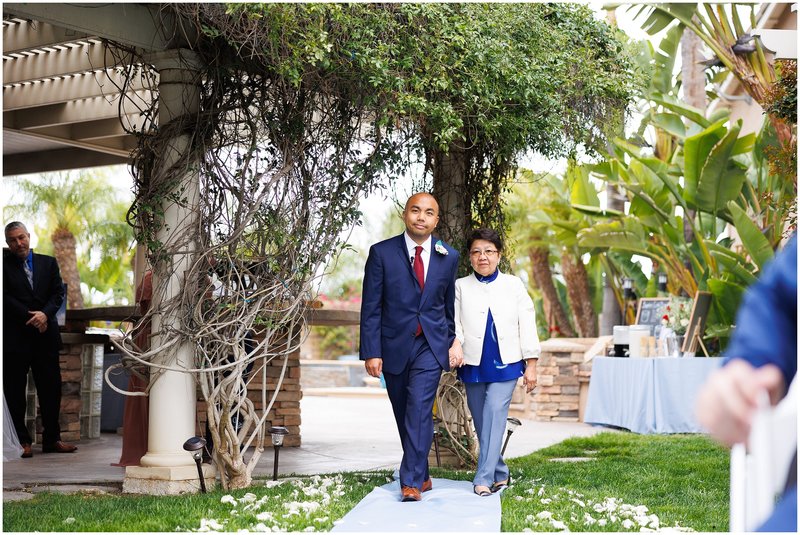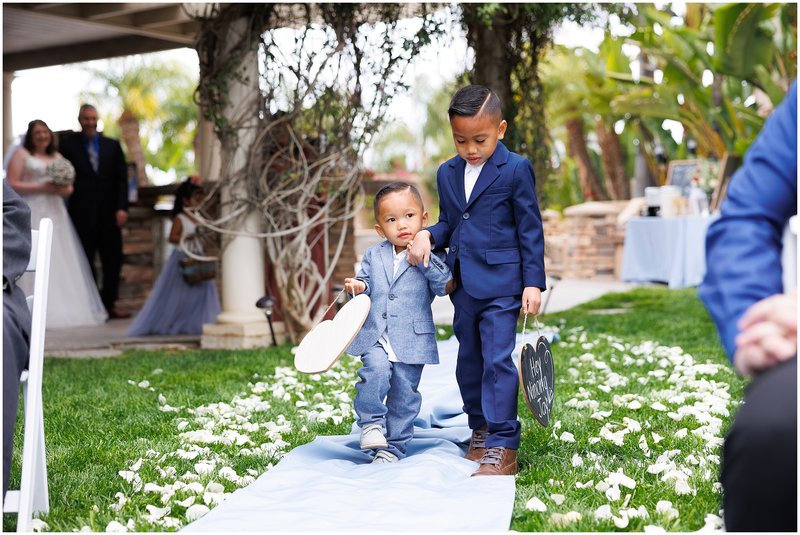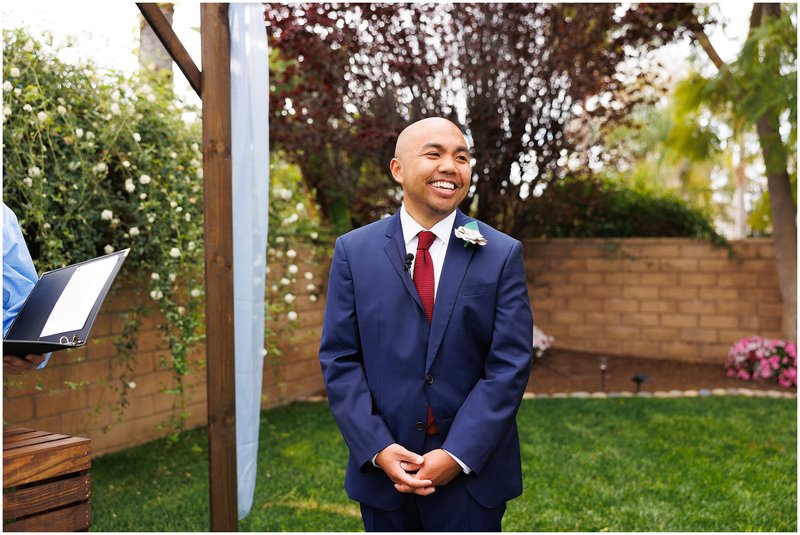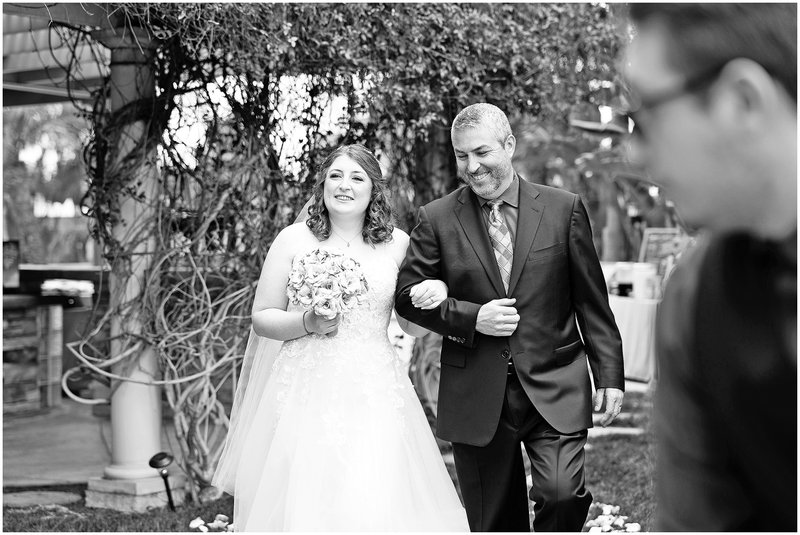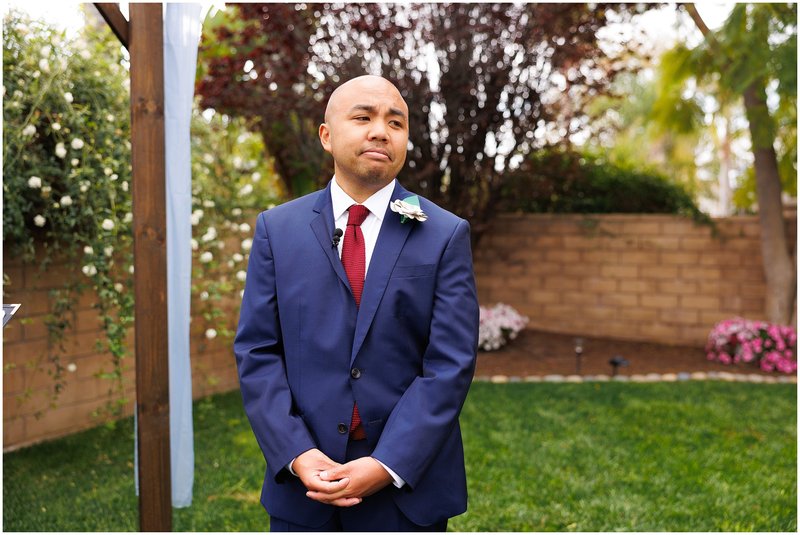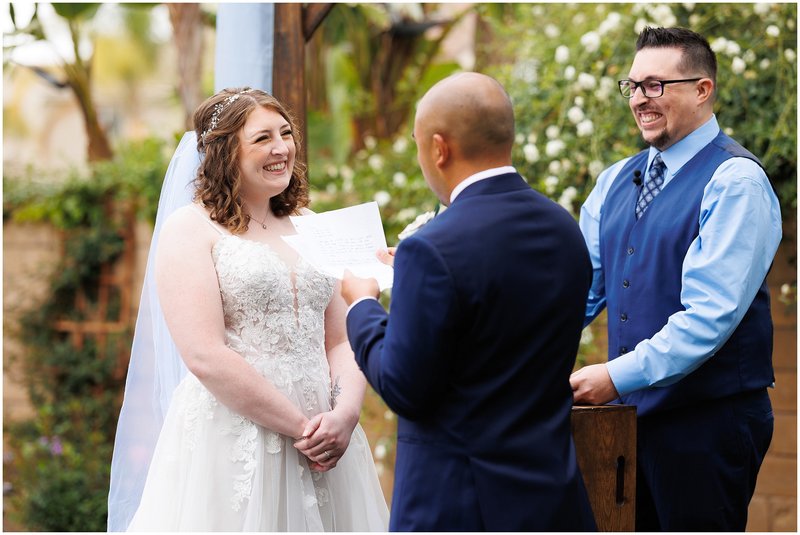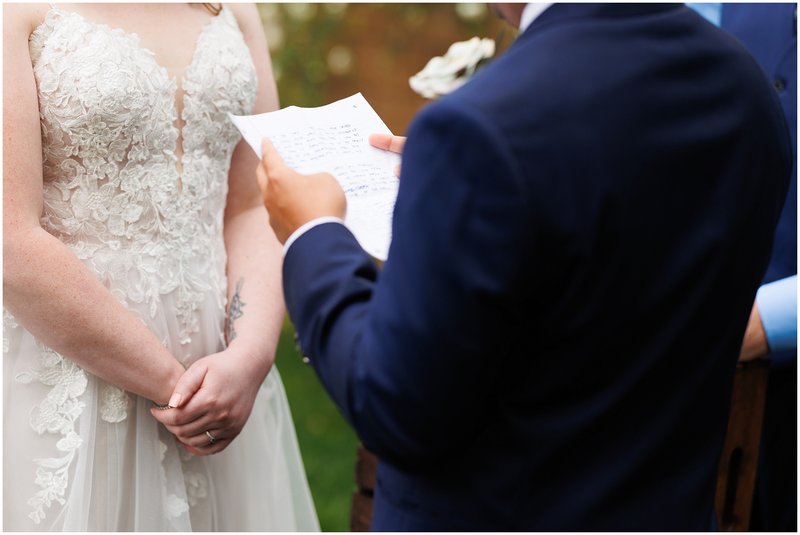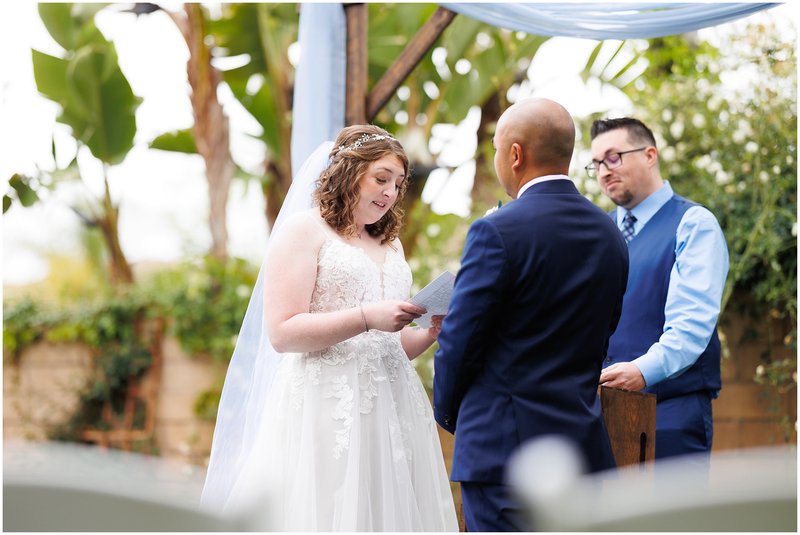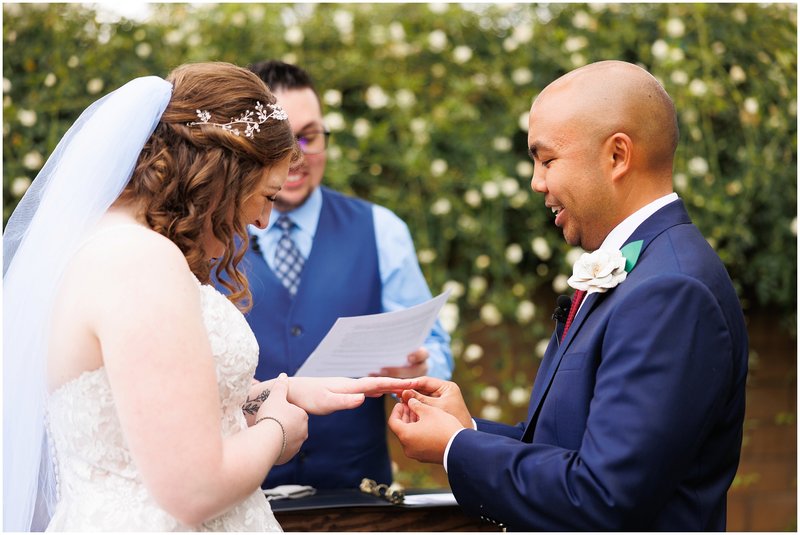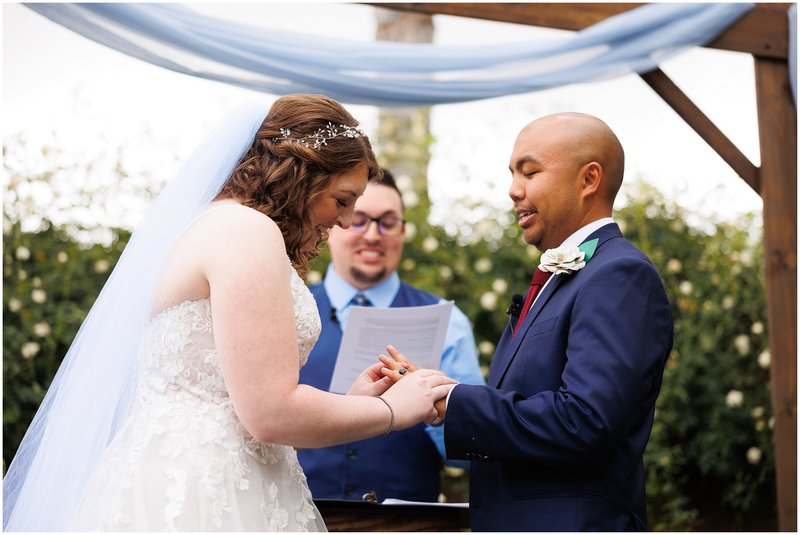 Married!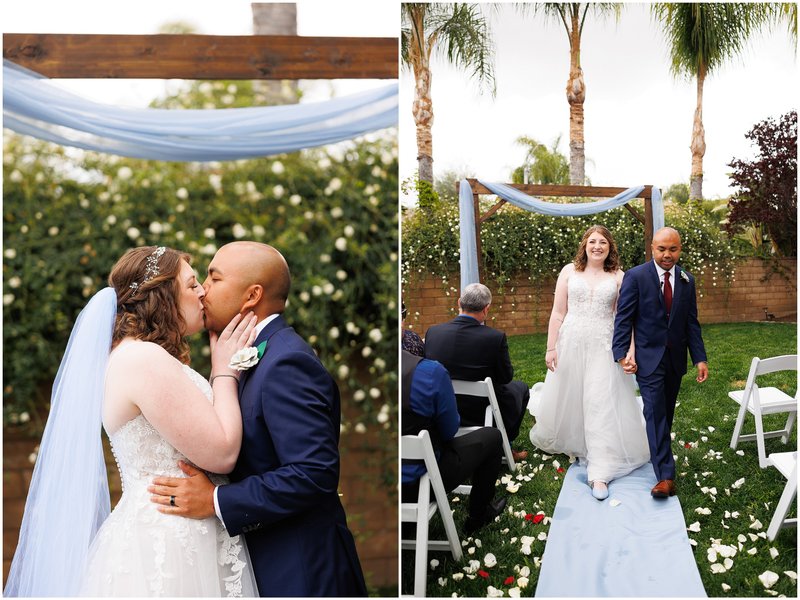 Nichole + Vince's reception was so beautifully decorated! There were touches of all their experiences there. Vince let me know he made all the little paper planes himself! A labor of love!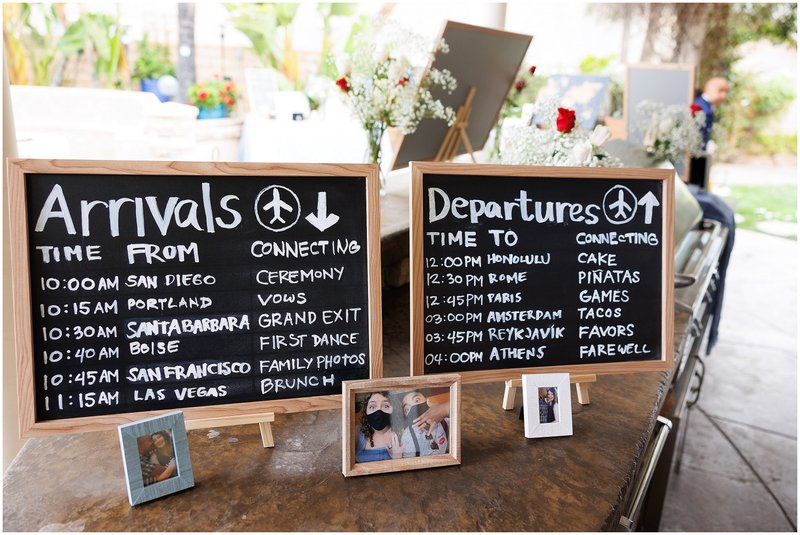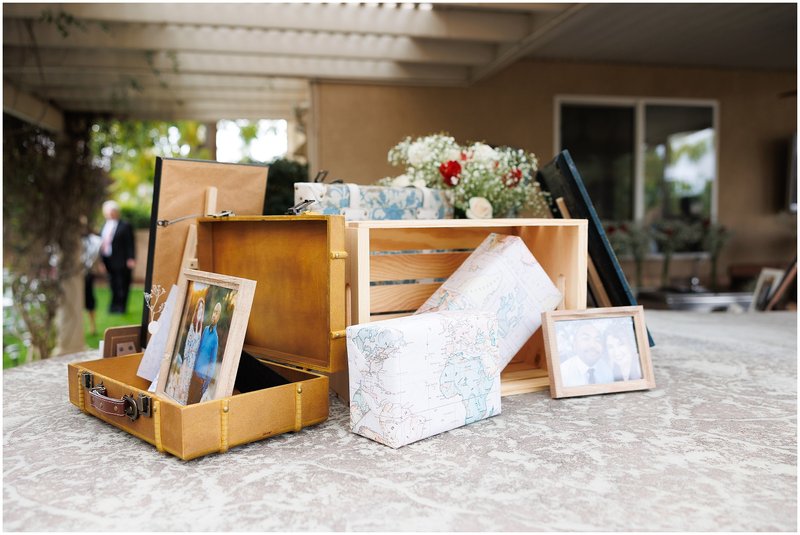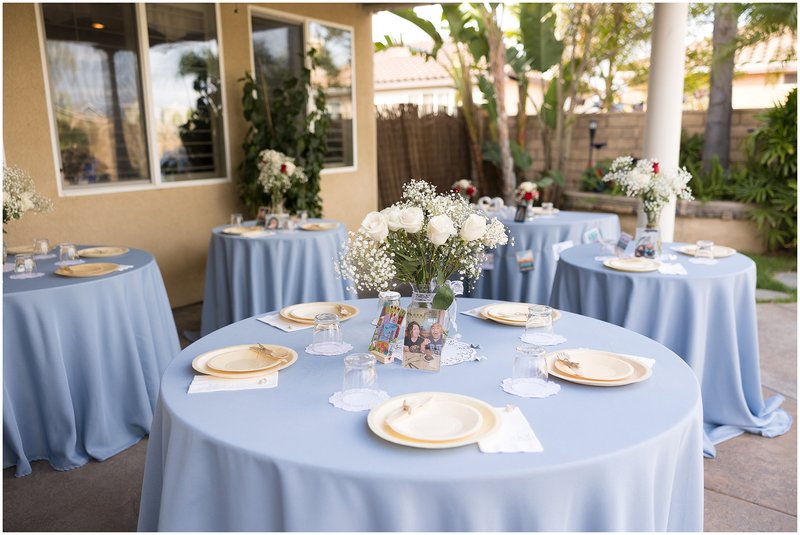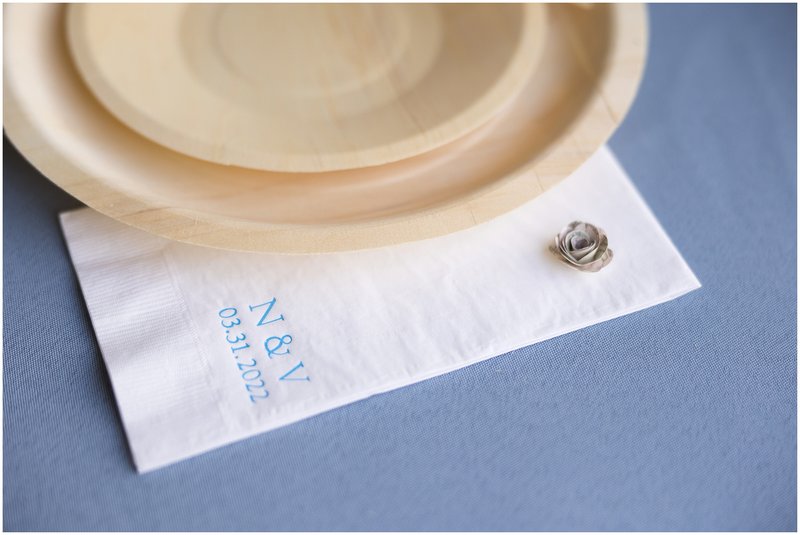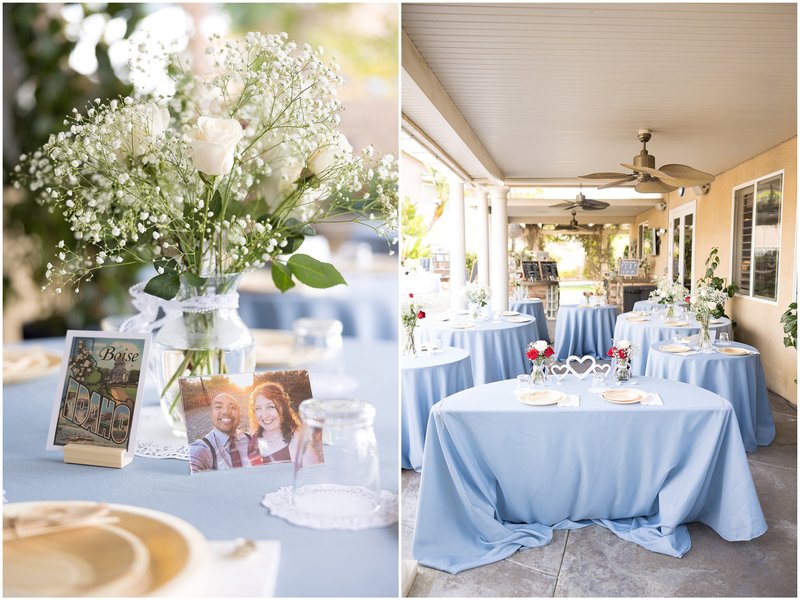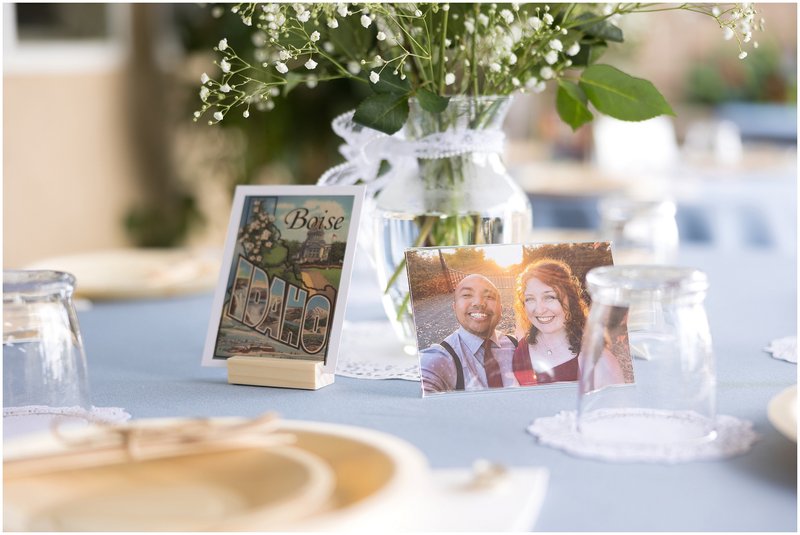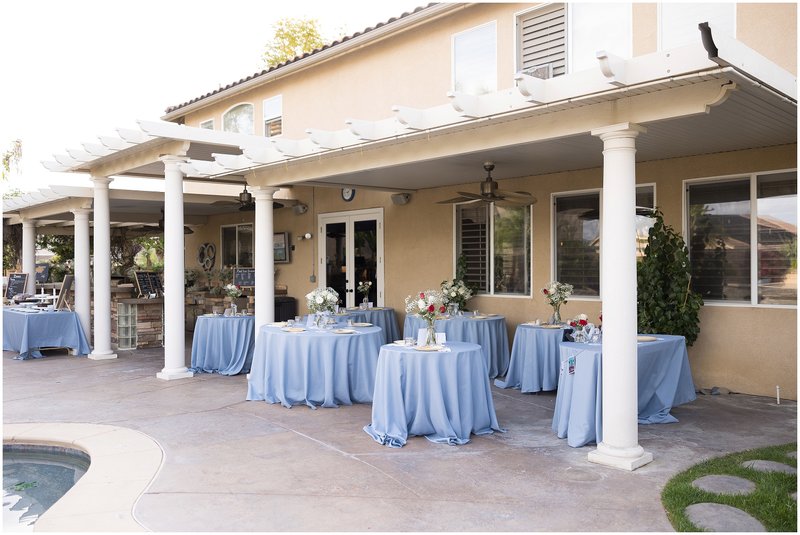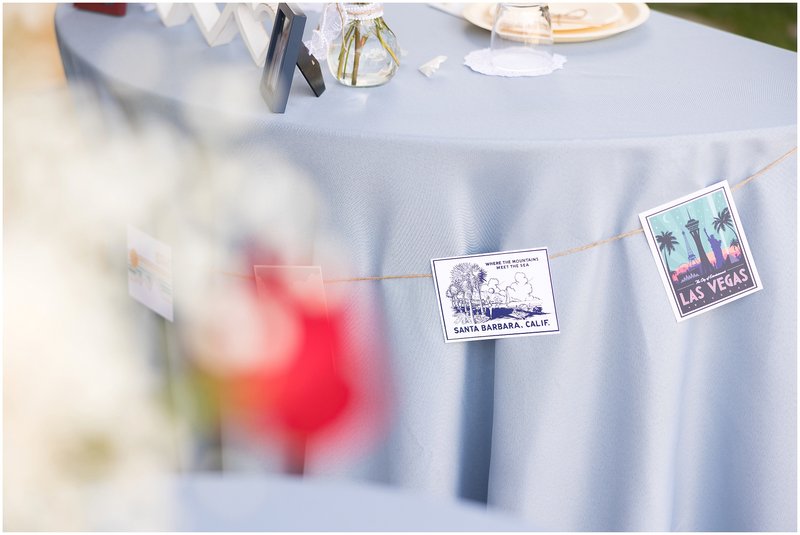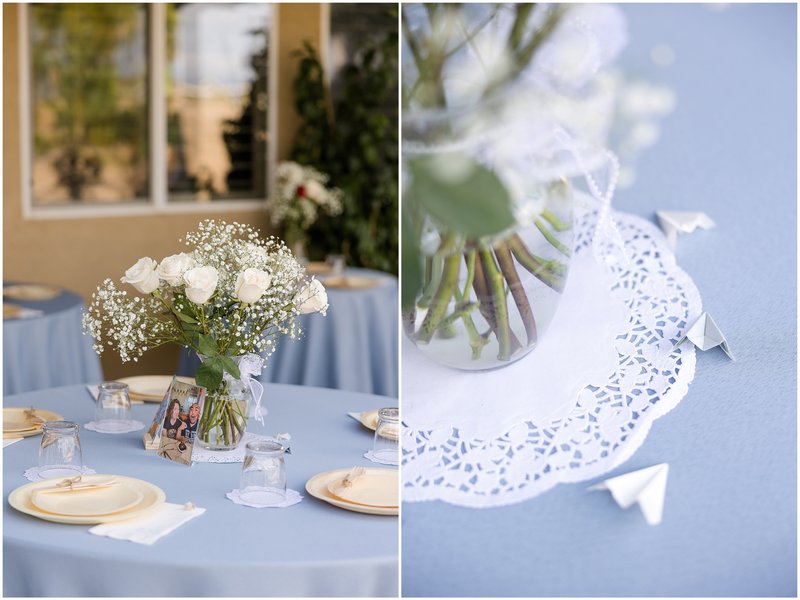 Nichole and Vince had the yummiest brunch food! When Nichole first reached out to me, I noted how early her wedding ceremony time was and checked back with her to make sure it was right! She said yes, she and Vince were morning people and wanted a morning wedding! Nothing to be mad about with these yummy food choices!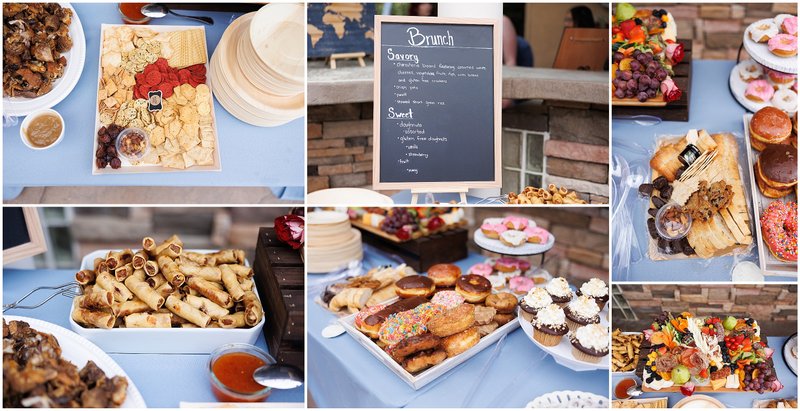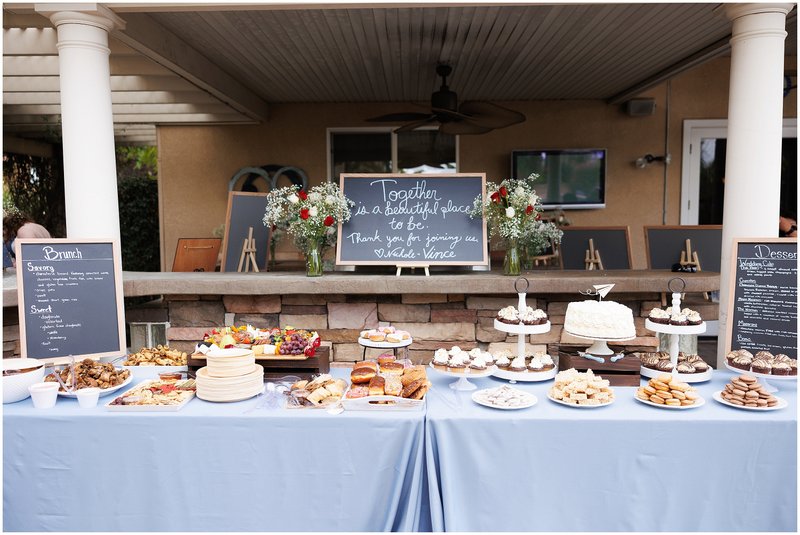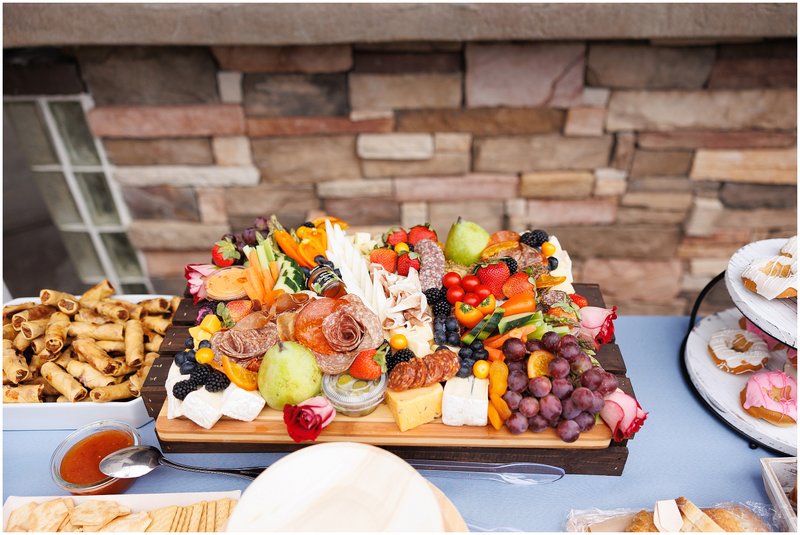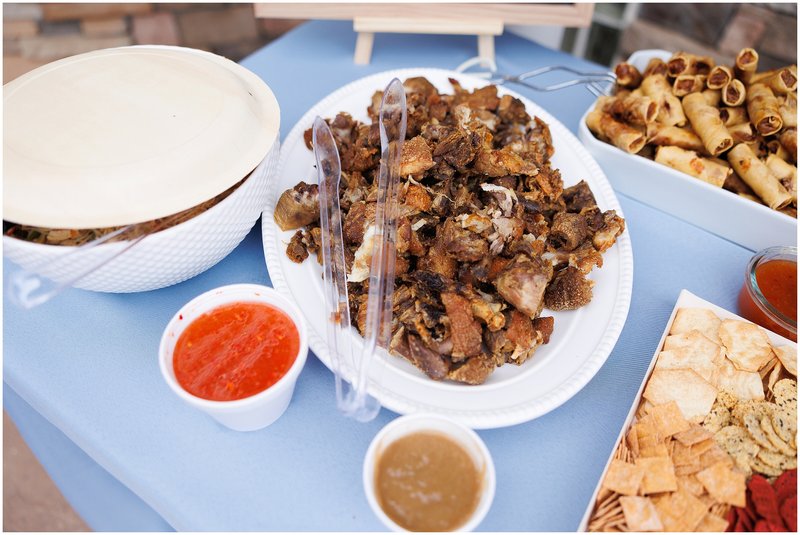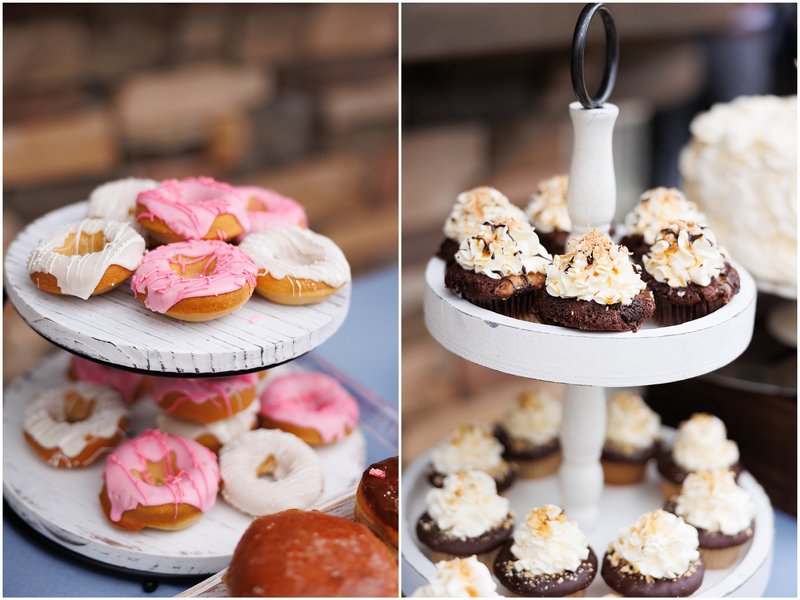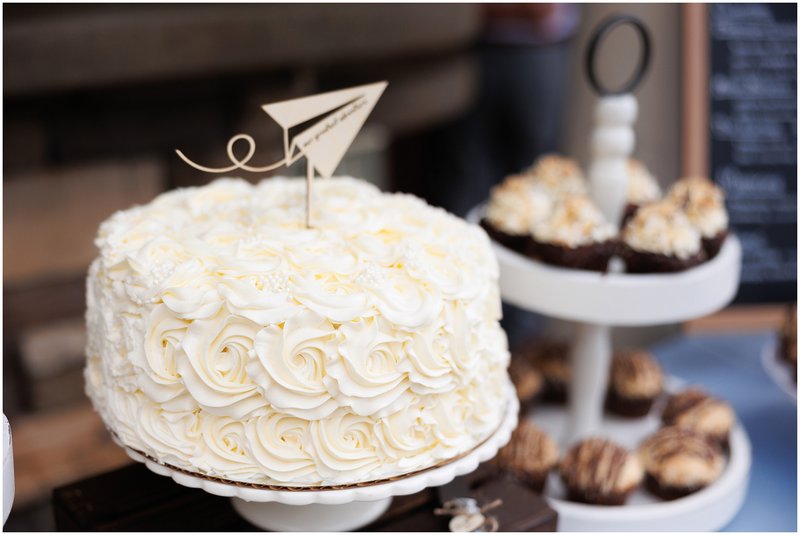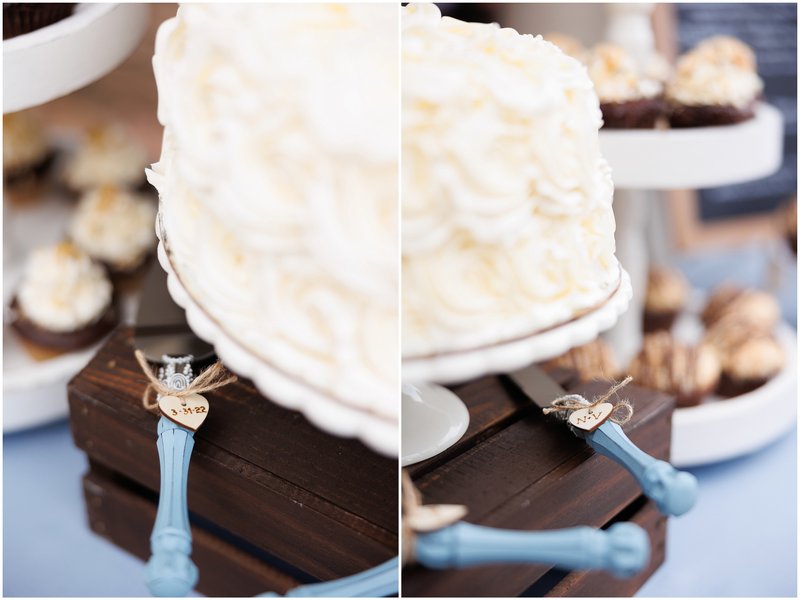 Hello cutie!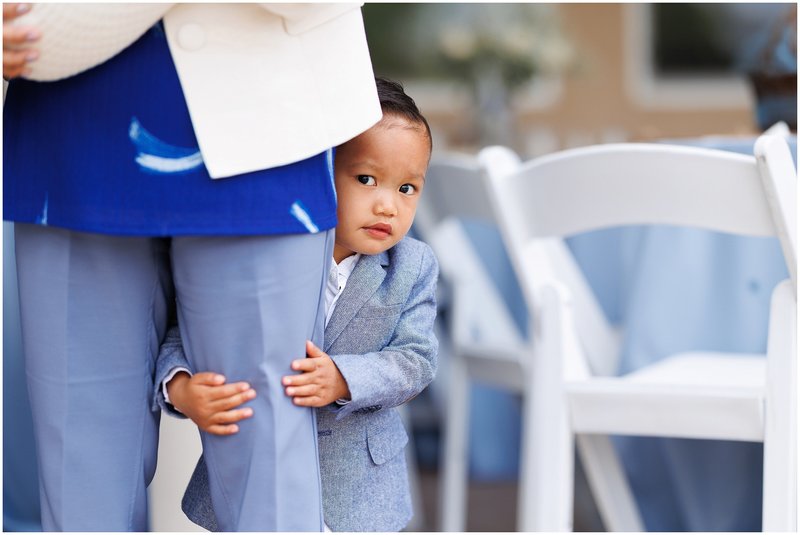 Nichole and Vince's first dance on the patio was beautiful – I particularly loved the moment when Nichole showed off her new hardware!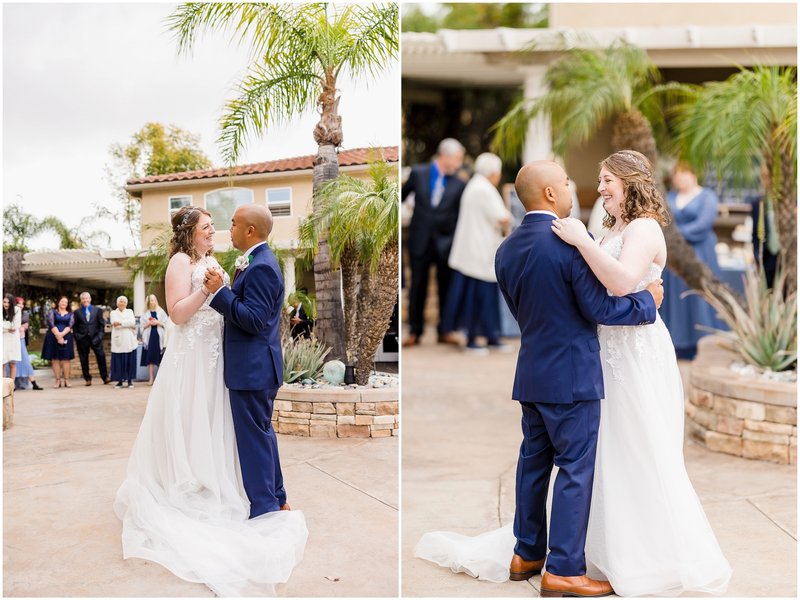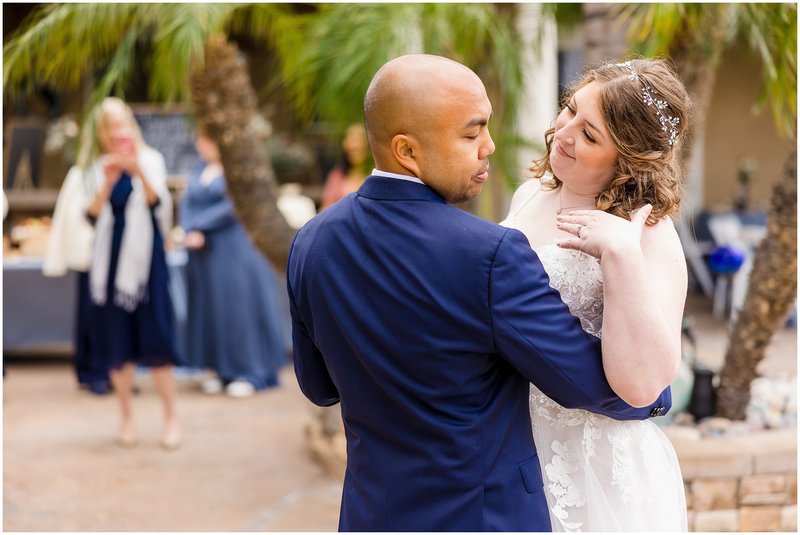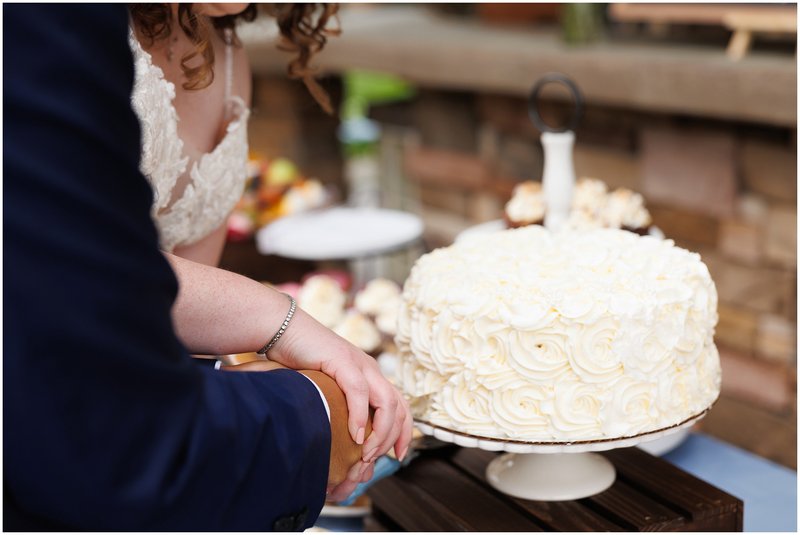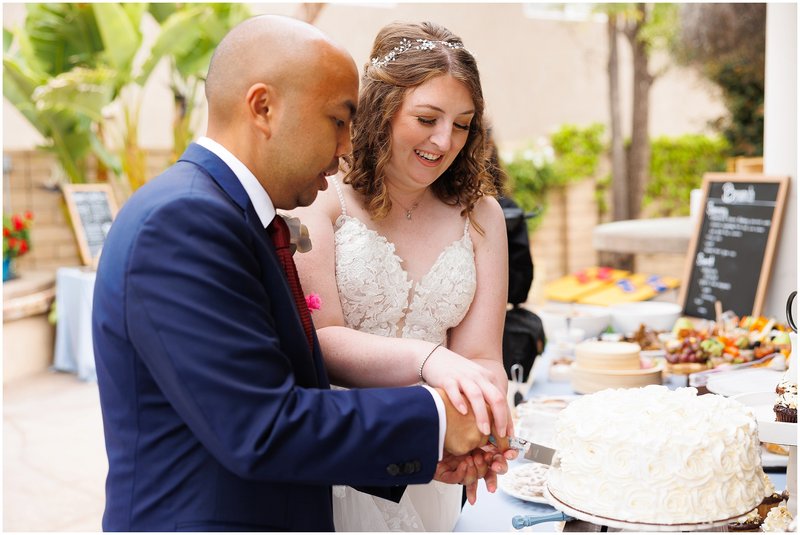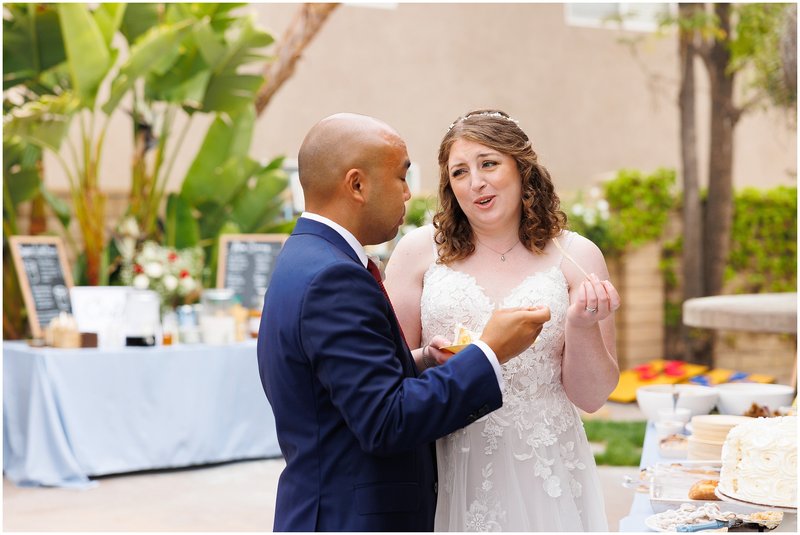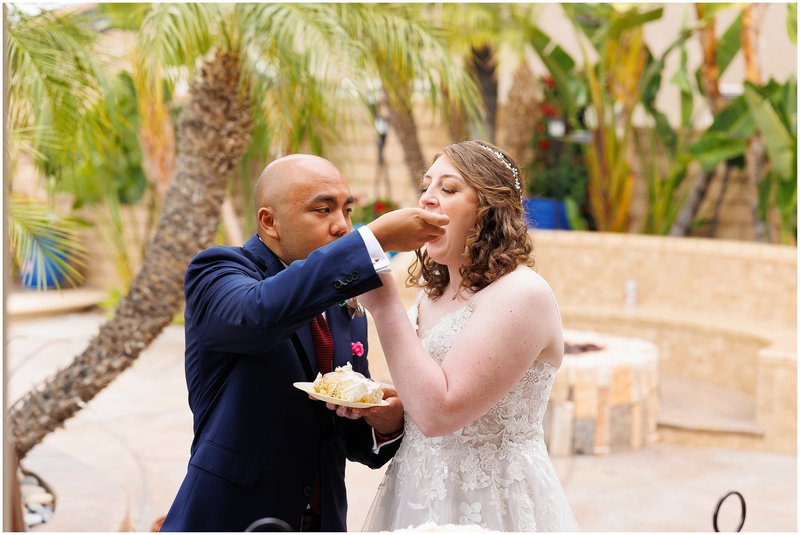 All the littles were loving on the princess bride 🙂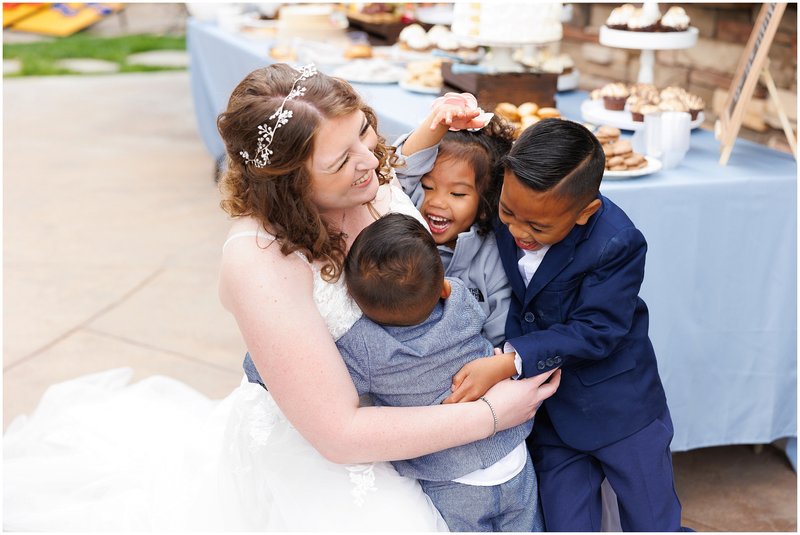 Nichole and Vince had a NEWSPAPER printed for their wedding! How freaking adorable and the perfect wedding keepsake!
My favorite thing about an intimate wedding day is more time for portraits! I got to spend some time wandering around the property with the giddy newlyweds!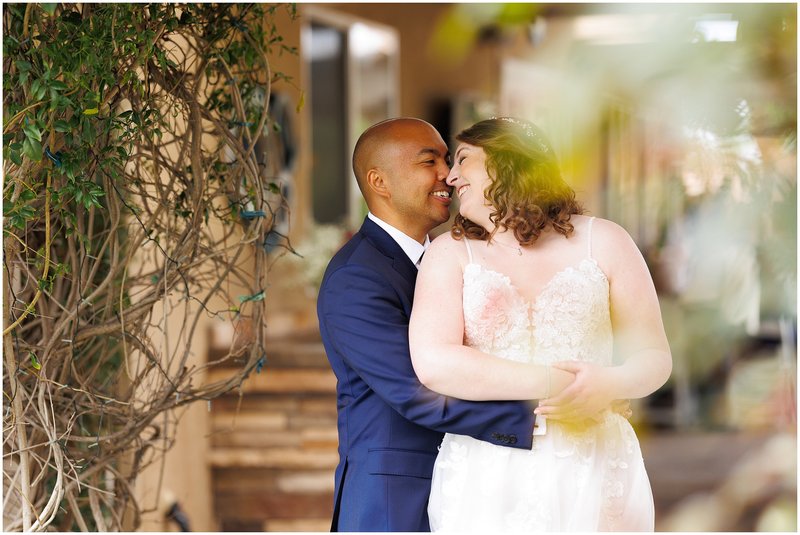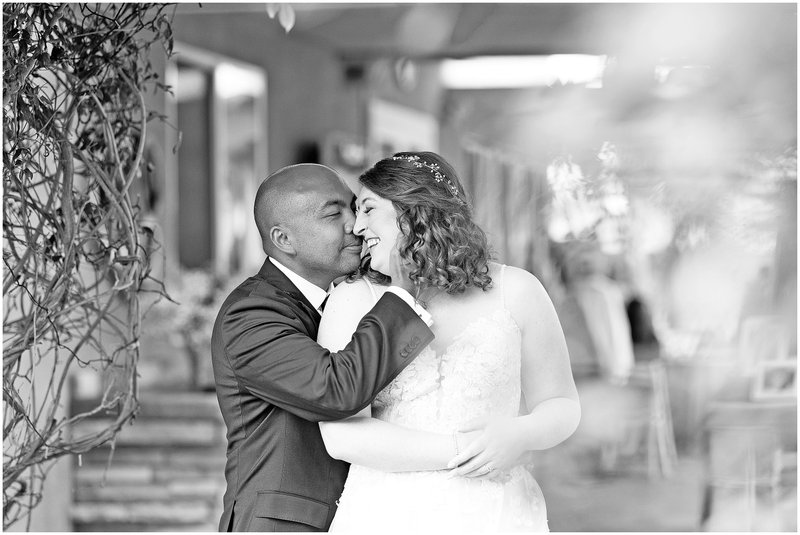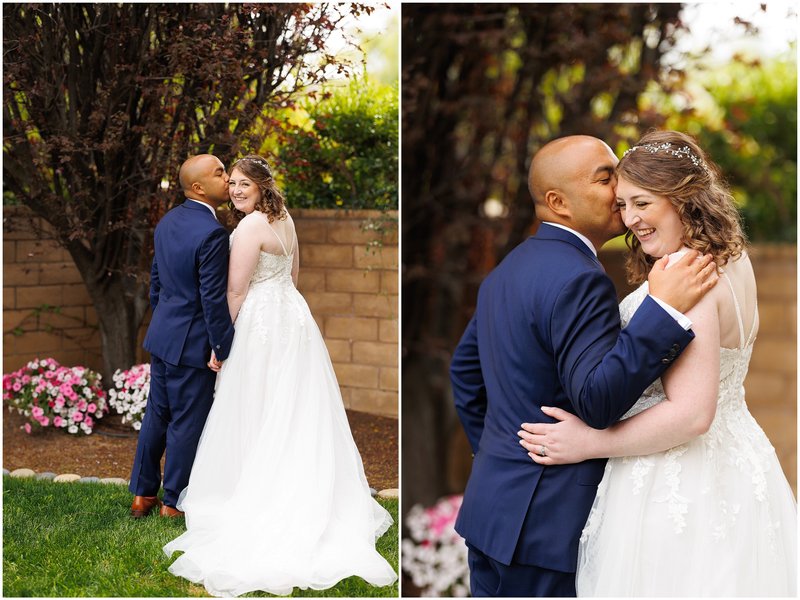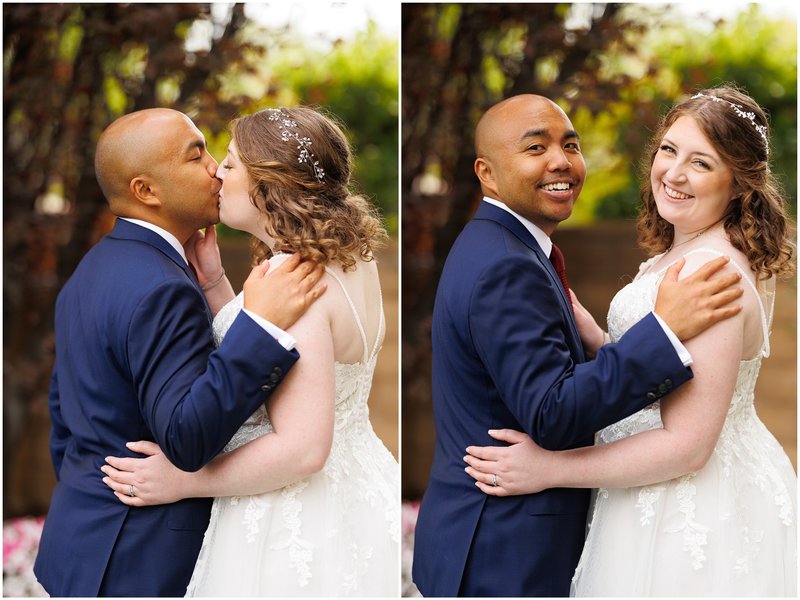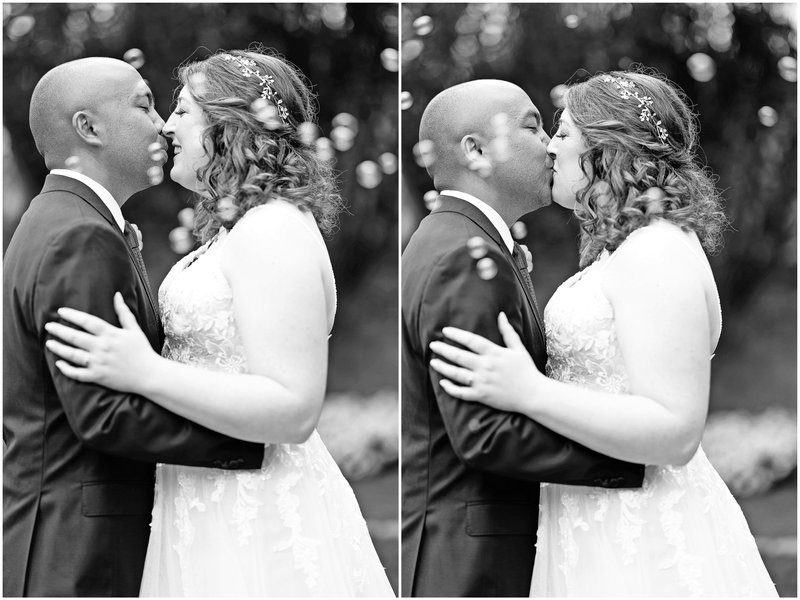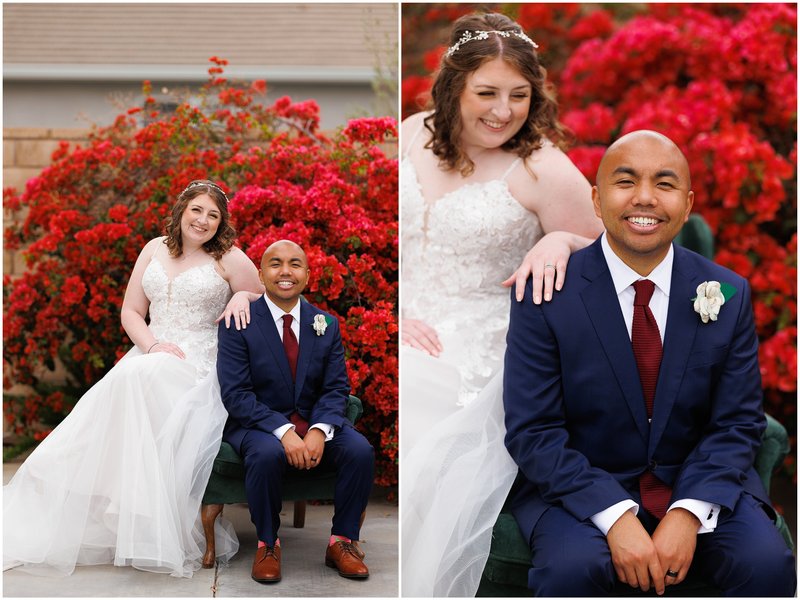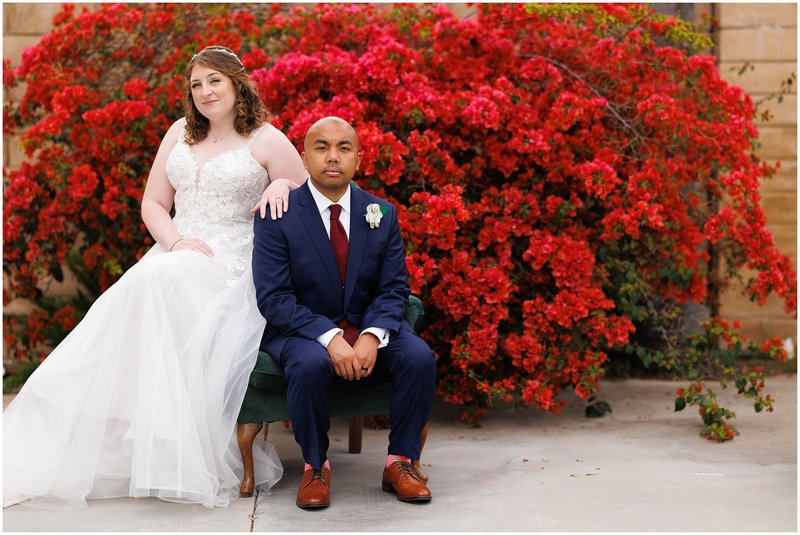 Nichole and Vince are book lovers! Actually, at their engagement session we traded book recommendations! I'm a huge sci-fi fan so this Andy Weir book is next on my list!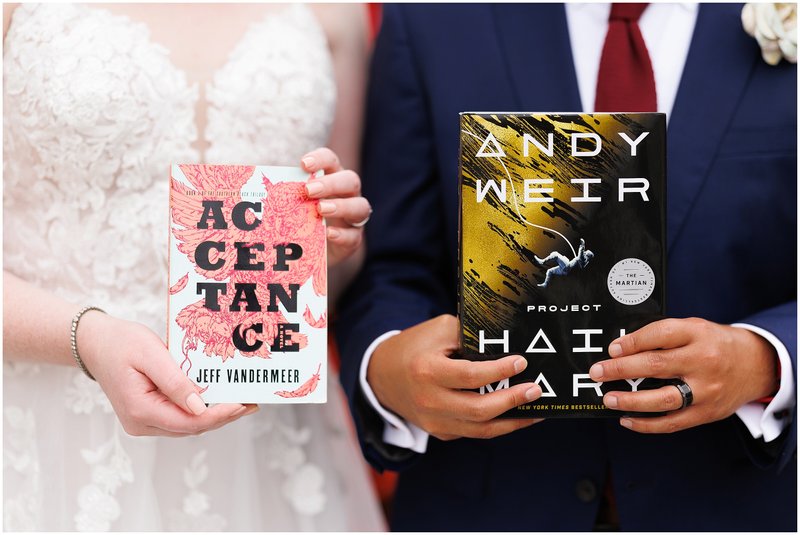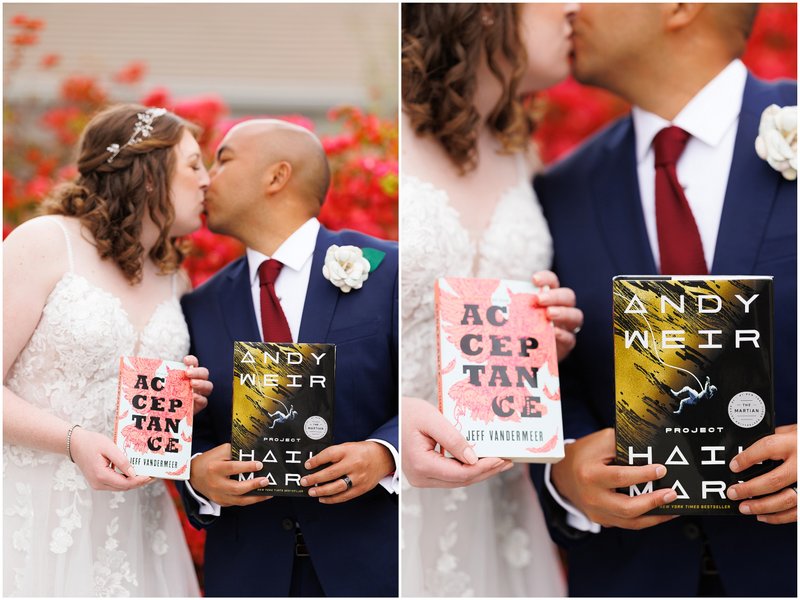 And then of course Vince had to make everyone tear up by breaking out the guitar!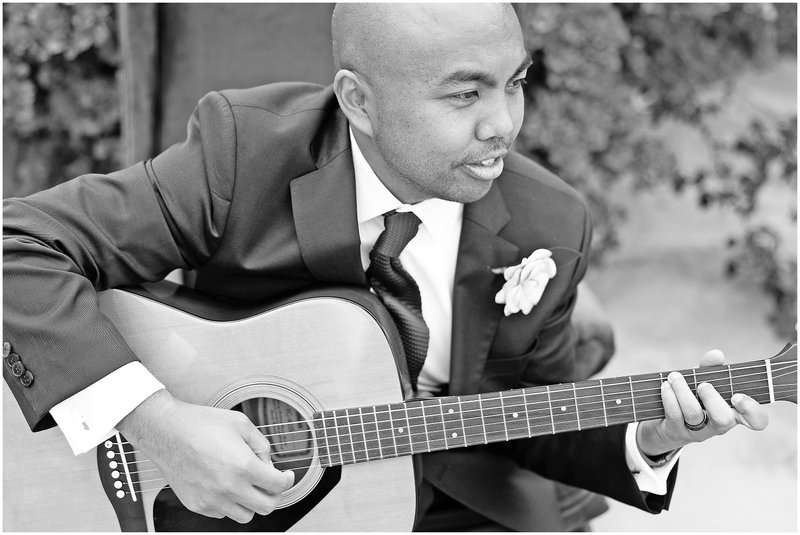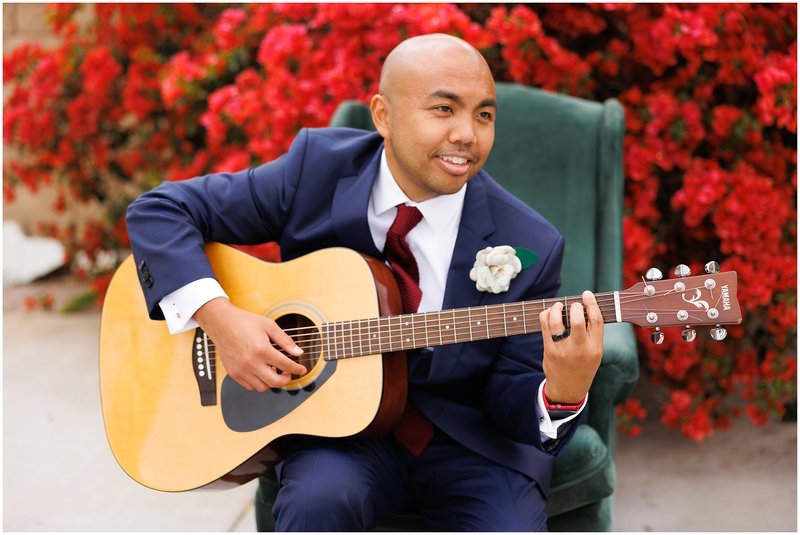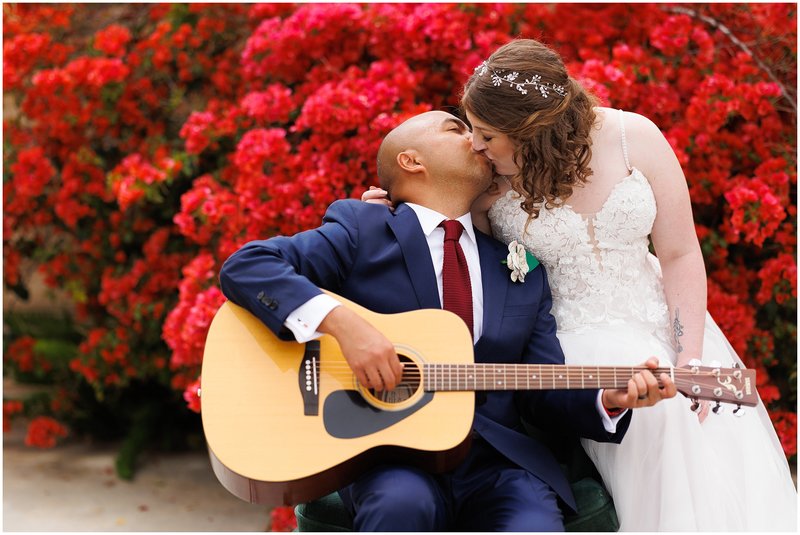 I can't think of a more perfect way to end a wedding than with a piñata!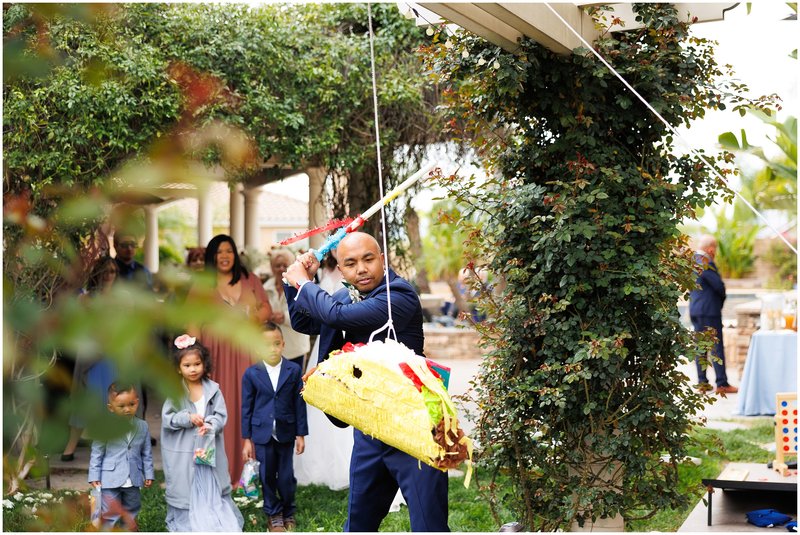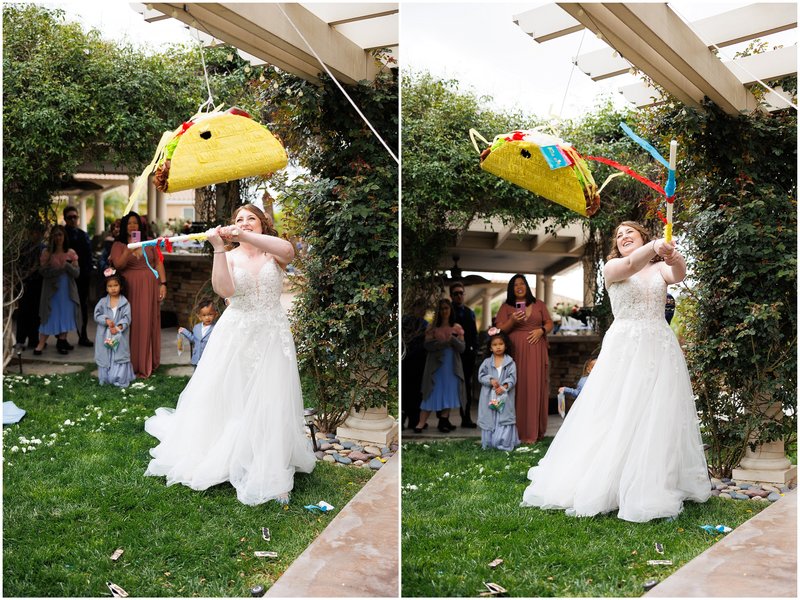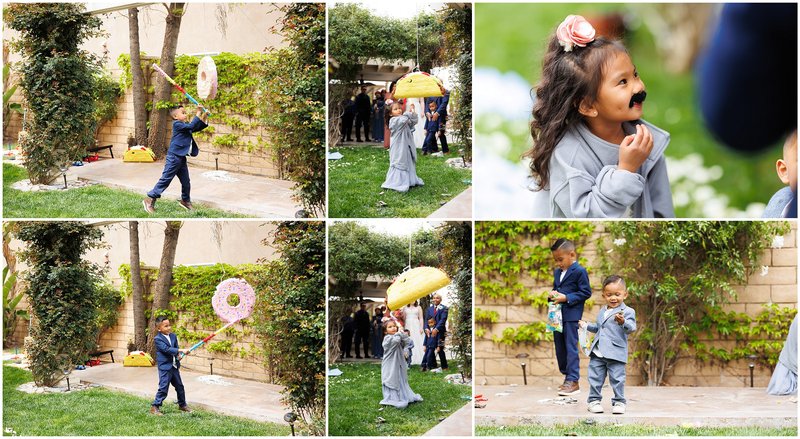 Congratulations, Nichole + Vince!
Photography: Courtney McManaway Photography // Videography: A Moment in Time Productions // Hair & Makeup: CP Wedding Artistry // Rentals: Abbey Party Rentals // Charcuterie: The Charcuterie Girls // Gluten Free Doughnuts: Oak Grove Center Culinary Creations Cakes & Cupcakes: Little Cakes Kitchen // Invitations: Ivory Invitations // Bouquet & Boutonniere: Paper Flowers by Nicky
Wedding Resources & Articles
Murrieta Wedding Venues
How to Get Married in Murrieta
Temecula Airbnb Wedding
Everything You Need to Know About Getting Married in Temecula
Avensole Winery Wedding