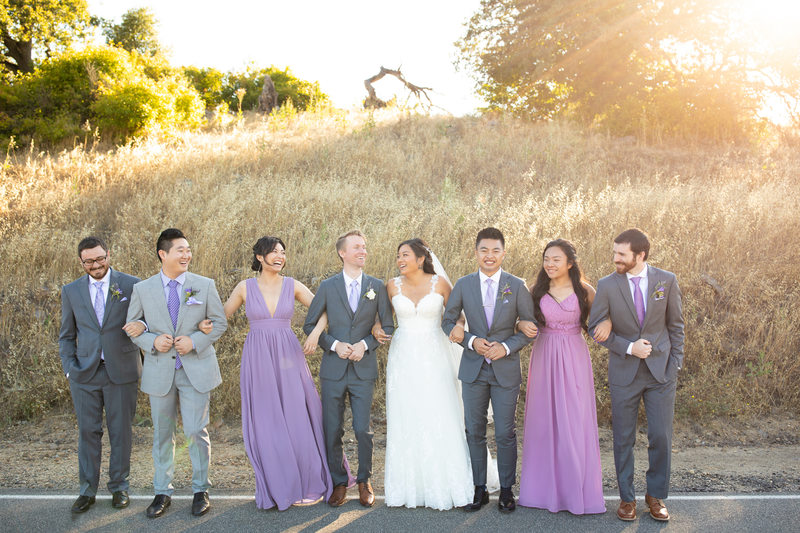 Murrieta might not be a city you'd naturally think about when planning your wedding in southern California. As a wedding photographer, I believe it's underrated! Known as "gem of the valley," Murrieta has beautiful mountain views and scenic landscape in the Santa Rosa Pleateau area. Read all about what this great city has to offer below!
Location
Murrieta is located in Riverside County in the Inland Empire in Southern California. It's located just south of Temecula, and can be accessed via the 15 and 215 freeways.
Murrieta Hotel Accommodations
Murrieta has a number of hotels available for you and your guests. These hotels include Hampton Inn & Suites Murrieta, Courtyard Murrieta, Comfort Inn & Suites Murrieta, Holiday Inn Express Murrieta, and Residence Inn Murrieta.
Air Transportation
The closest airport to Murrieta is Ontario International Airport (ONT), which is 47 miles away. San Diego (SAN) is 67 miles away. John Wayne Airport in Santa Ana (SNA) is 62 miles away.
LAX is the most well-known airport in southern California and you may be tempted to book flights here – however, I'd definitely recommend the other airports! Traffic from the Inland Empire to LAX is unpredictable and to be on the safe side, I recommend leaving 4 (yes, 4!) hours before your flight if you're driving from Murrieta to LAX.
Weather
Southern California is known for its mild weather but summers in the Inland Empire area can get quite intense! August and September are some of the hottest months; keep this in mind if you're planning an outdoor wedding in Murrieta. Sun is far more common than rain, but Murrieta does have a rainy season; the past several years it's run as late as April. It's a great idea to inquire with the Murrieta wedding venues you're interested in as to their rain plan in the case of inclement weather.
Popular Wedding Months in Murrieta
Most weddings take place in Murrieta from April to October. The weather is the most predictable during this time, and for those looking for greenery in their wedding day images, this is when venue landscaping will be at its most vibrant.
Obtaining a Marriage License in Riverside County
For those getting married in the state of California, you can get a marriage license in any part of the state for your wedding, so there's no need to get one specifically from Riverside County. However, below is some information on obtaining your license if you're local to the area!
The County Clerk issues marriage licenses Monday through Friday, 8:00 AM to 4:30 PM. Both parties must come into a county clerk office together, be over 18 years of age, and have valid, current picture identification. The state of California recognizes and issues licenses for same-sex marriages.
The current fee for a marriage license is $90. The county clerk recommends filling out an application in advance of your office visit, which will stay in the system for 120 days. Marriage licenses are good for 90 days once issued.
If either party has been divorced within the past 90 days, you are required to bring a copy of the final dissolution. If the divorce was more than 90 days ago, you do not need a dissolution, but you do need to provide the date the divorce was finalized.
The completed license must be mailed back to 2724 Gateway Dr, Riverside, CA 92507. You will be provided with an envelope to make it easier to mail back the license.
Licenses must be mailed back within 10 days following the ceremony.
Murrieta Venue Types
Murrieta has an event venue type for nearly every style! Venue types include gardens, ranches, estates and golf clubs.
For more information on Murrieta wedding venues, check out my article Murrieta Wedding Venues!
Venue Discounts
Venues approach discounts on an individual basis. You are most likely to obtain a discount by getting married "off-season," which can be loosely defined November – February. Getting married on a day other than Saturday or Sunday may also save you money. Of course, the best way to reduce your wedding costs is by choosing to have a more intimate affair! Some event spaces may have guest minimums, however, so make sure to check with venues of interest!
Event Size
Wedding venues in Murrieta can accommodate up to 200 guests.
Bringing Vendors into your Venue
Wedding venues in Murrieta have varying approaches to bringing in vendors for your wedding day. Some venues, like Forever and Always Farm, offer more of an all-inclusive experience to couples, and they typically just need to bring in their photographer and officiant. Most venues provide catering and bar service, and you'll need to bring in the rest of your wedding vendor team.
Additional Wedding Planning Resources & Articles
Murrieta Intimate Wedding
Everything You Need to Know About Getting Married in Temecula
Forever and Always Farm Wedding