Ryann + Matt's Temecula estate wedding was one for the books! Their wedding took place at a private 13-acre estate in the heart of Temecula. This outdoor wedding venue had everything Ryann + Matt needed to have an incredible wedding day, including 3 houses to accommodate their family and guests, a beautiful shaded ceremony space, and an open courtyard for their reception and first dance! As a Temecula wedding photographer, I was super excited about all of the incredible photo opportunities, from the mature oak trees to the stone steps and bridge, and the boulders overlooking the Temecula Valley! A perk to the whole day was that Ryann + Matt had the whole property to themselves which made the day extra special and intimate!
Matt started off in a small house on the property where he was getting ready for the day with his groomsmen.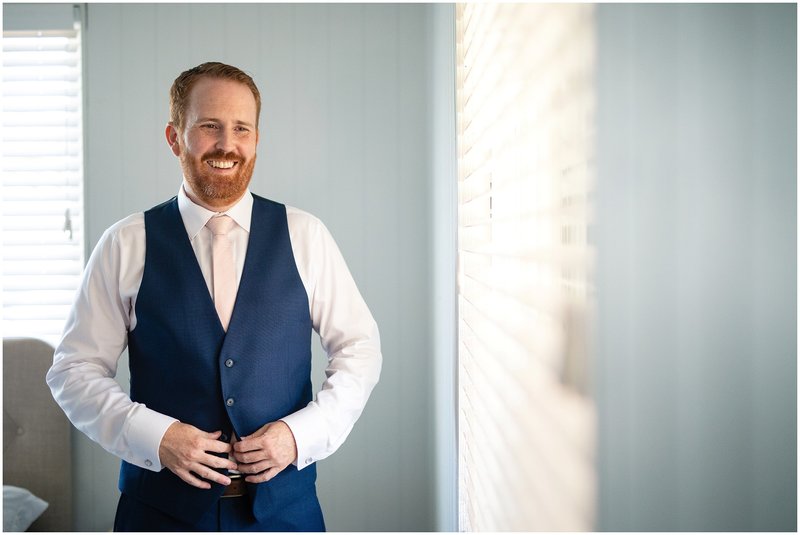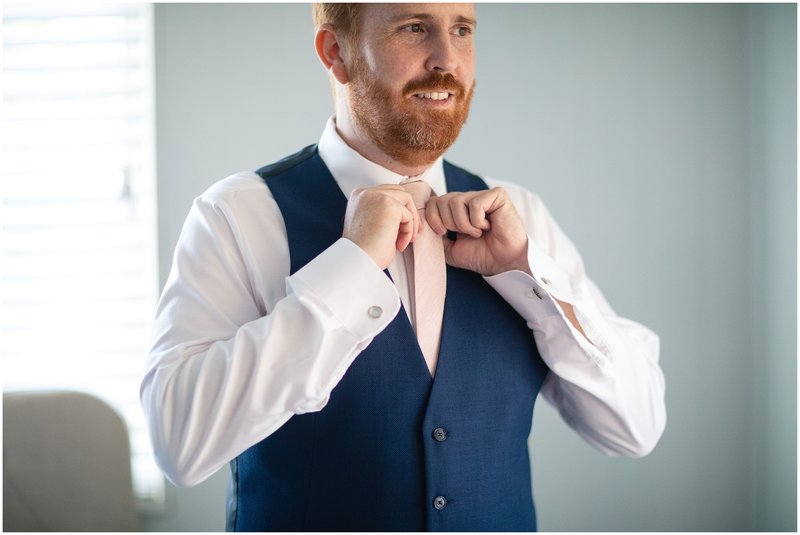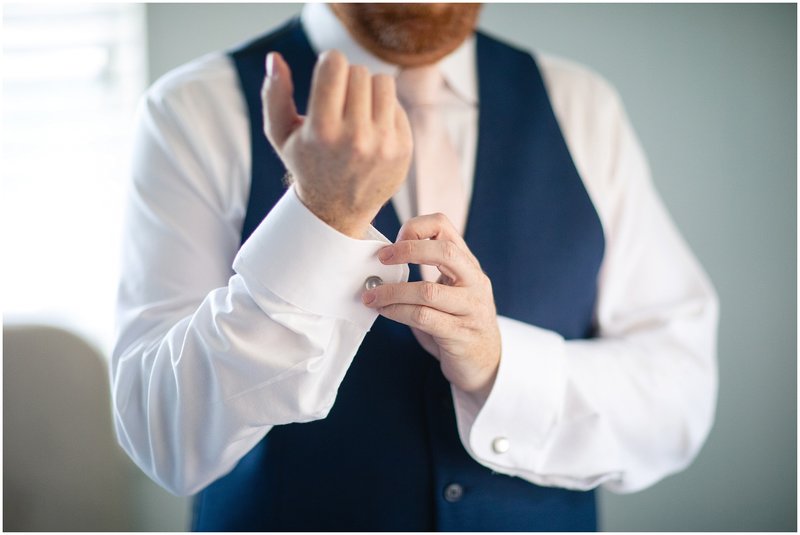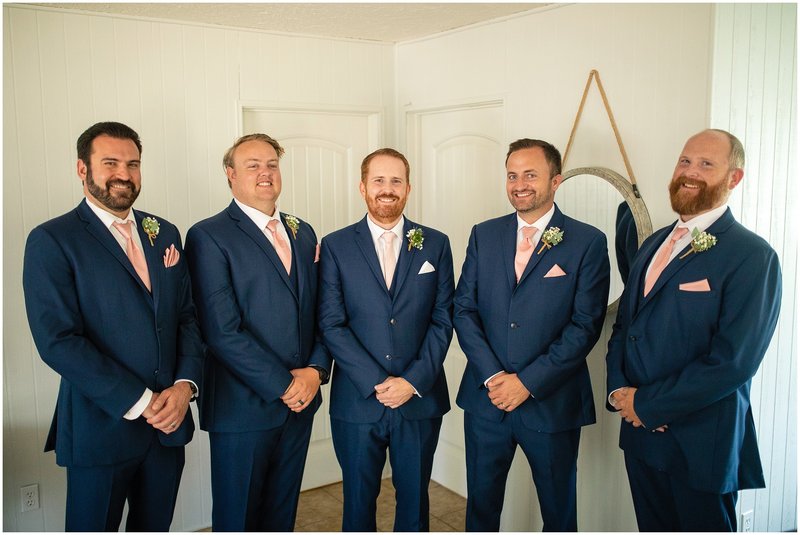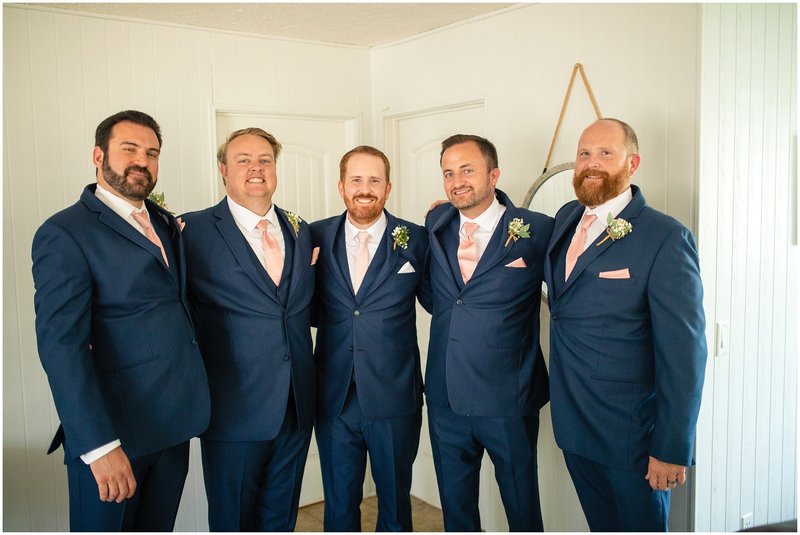 Meanwhile, Ryann was at one of the other houses on the state getting ready with her girls! Isn't she luminous?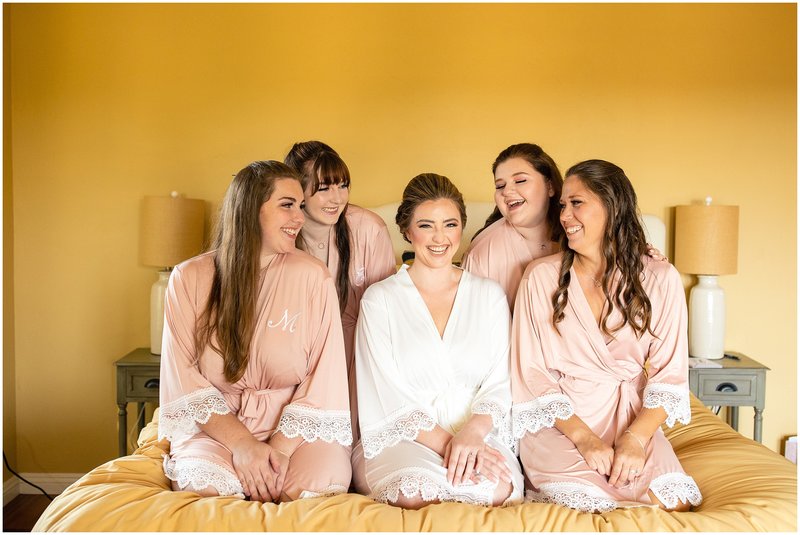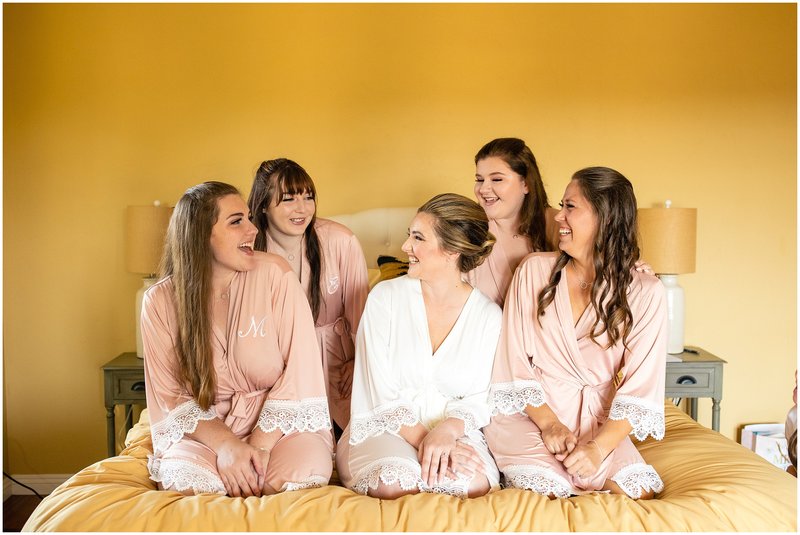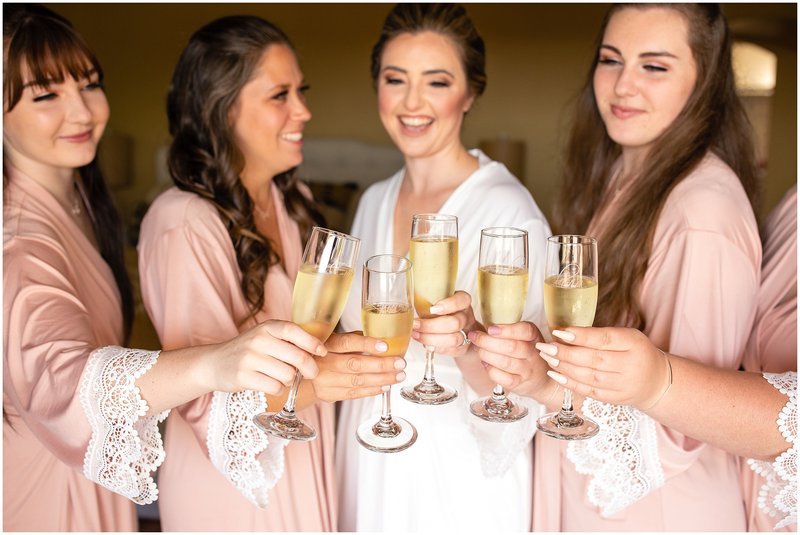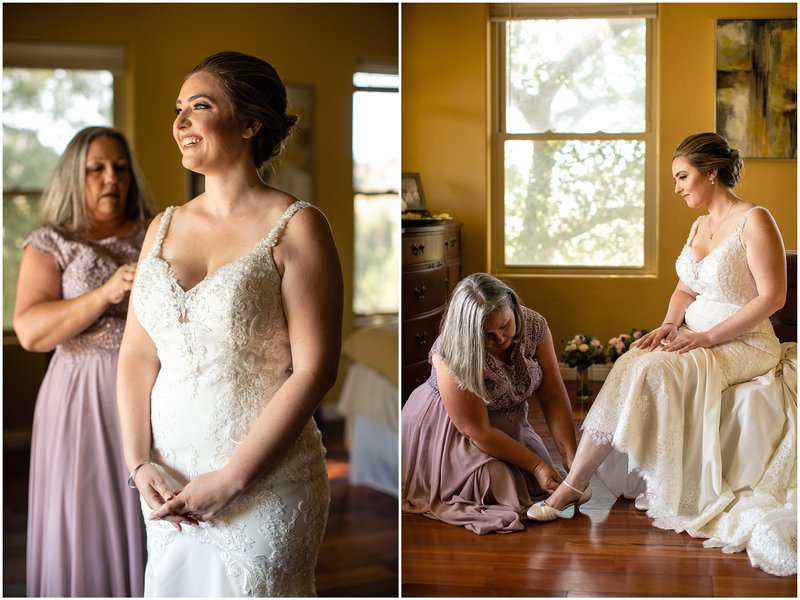 She couldn't stop smiling all day! 😁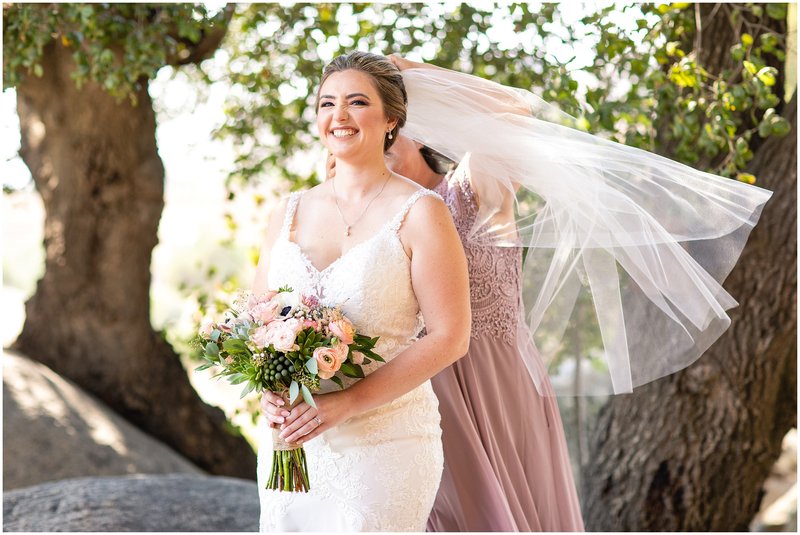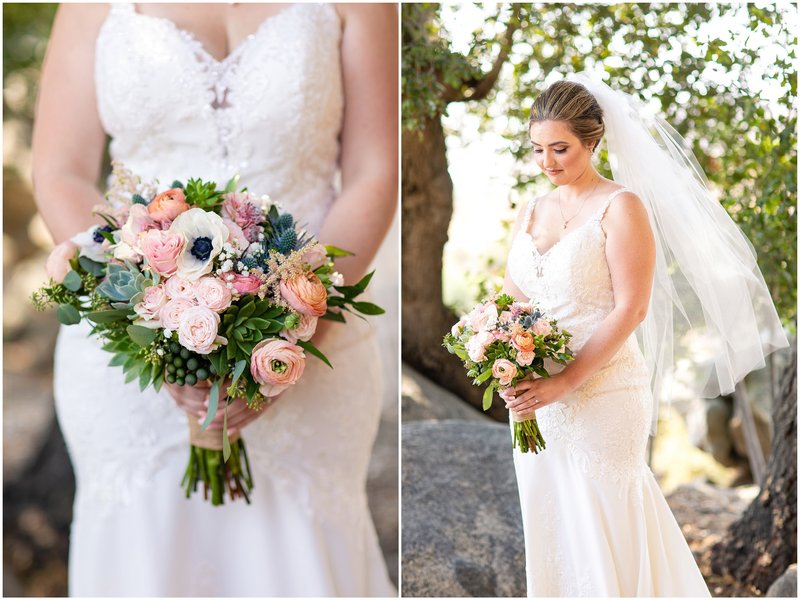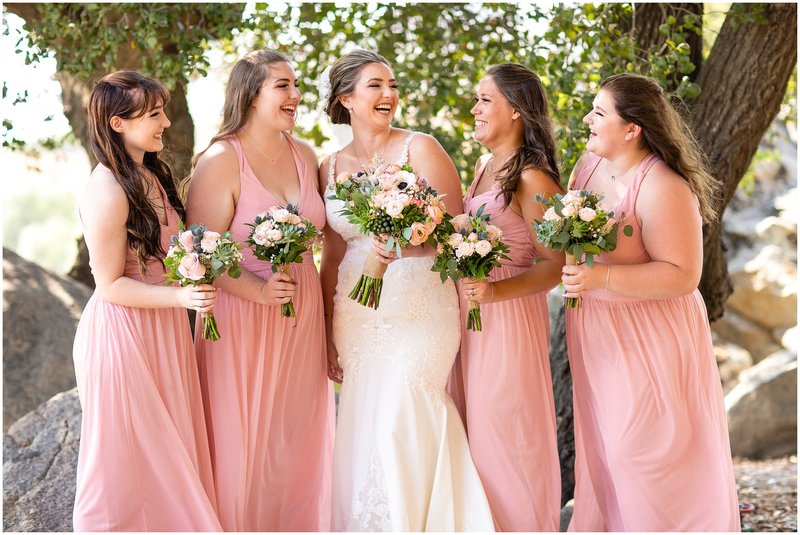 I've now photographed a few weddings where the couple has chosen to read personal vows to each other before the ceremony! Some couples choose to do this with a first look; in Ryann + Matt's case, they didn't want to see each other before the ceremony so they chose to read vows to each other holding hands. ❤️️ They also had their immediate families and wedding party there! This can be a private moment as well, but I thought it was very sweet they chose to include their closest family and friends!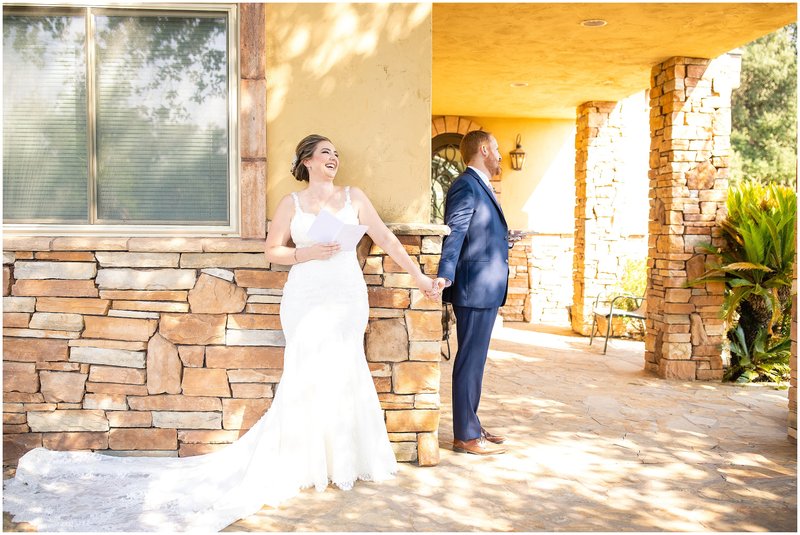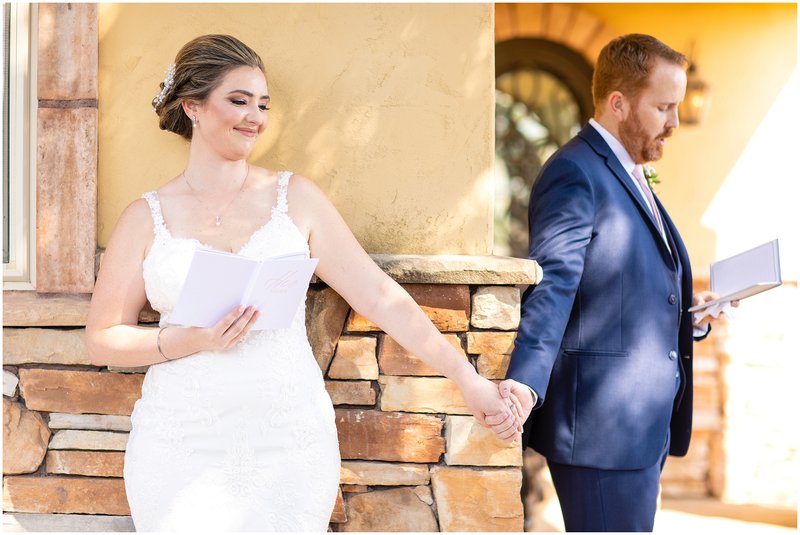 Ryann + Matt got married in August – as you know a very hot time of year for a Temecula estate wedding! However, their ceremony was set in a shaded area in a grove of trees. The perfect setting in which to get married!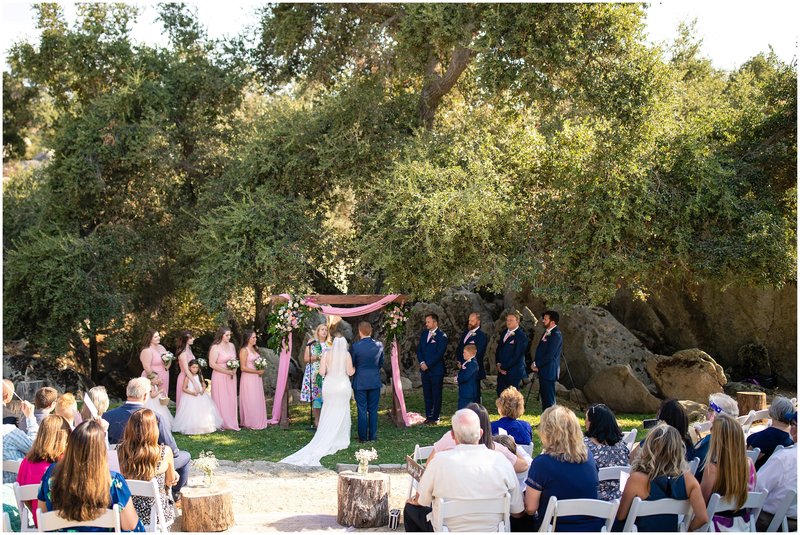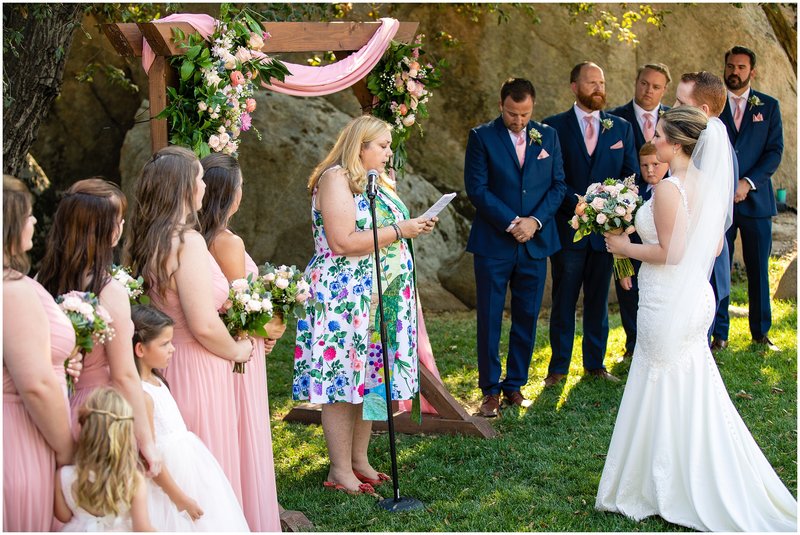 One of my favorite things to do during the ceremony is looking to the couples' families to see their reactions. I love to capture the laughter and tears of them enjoying seeing their daughter or son get married!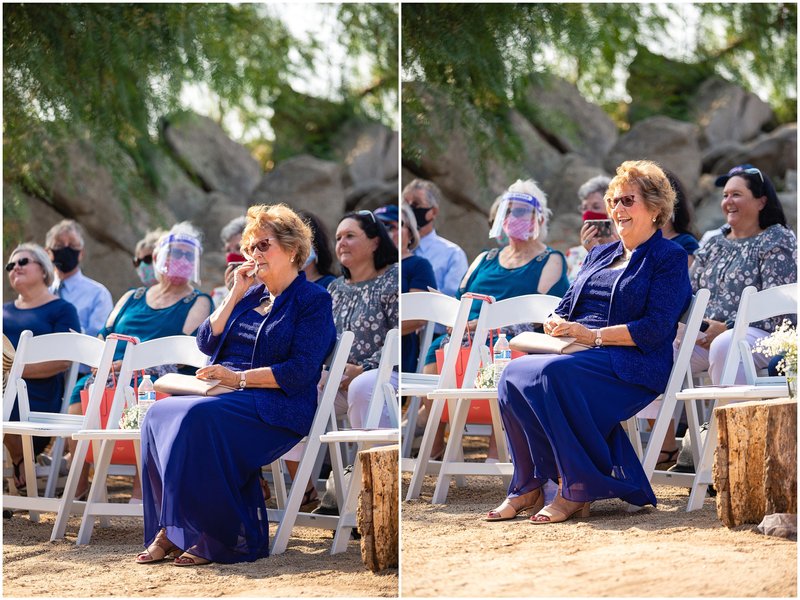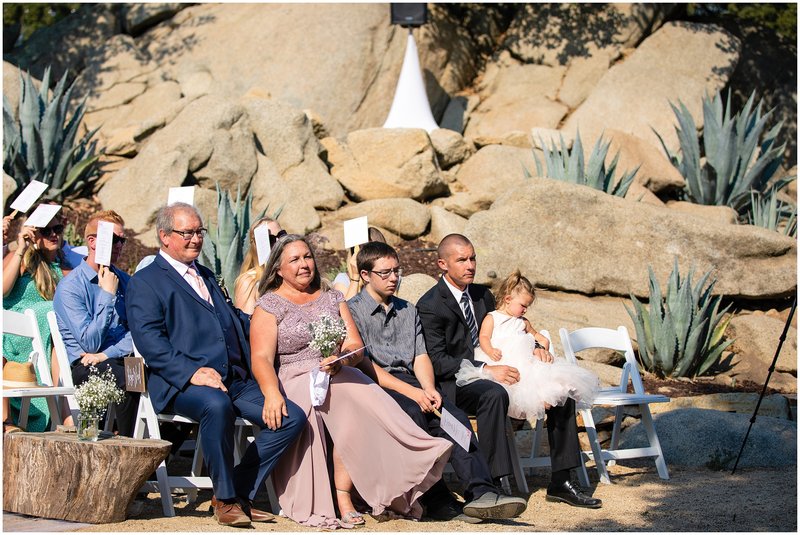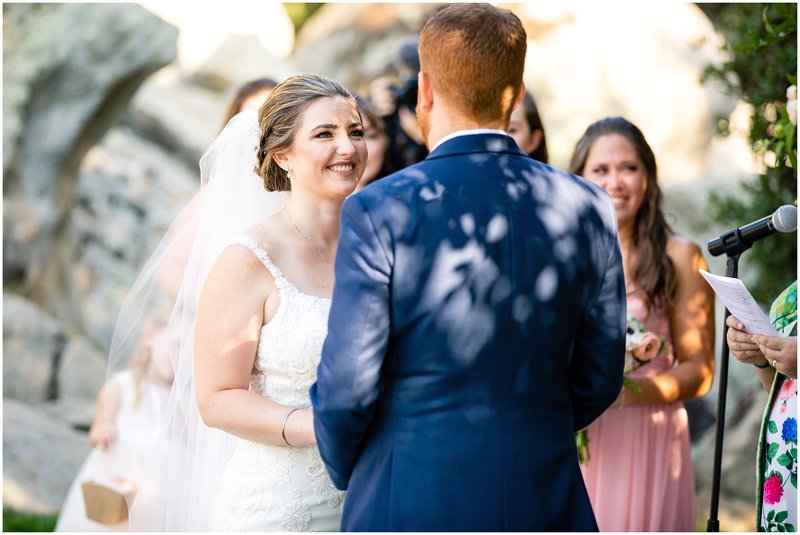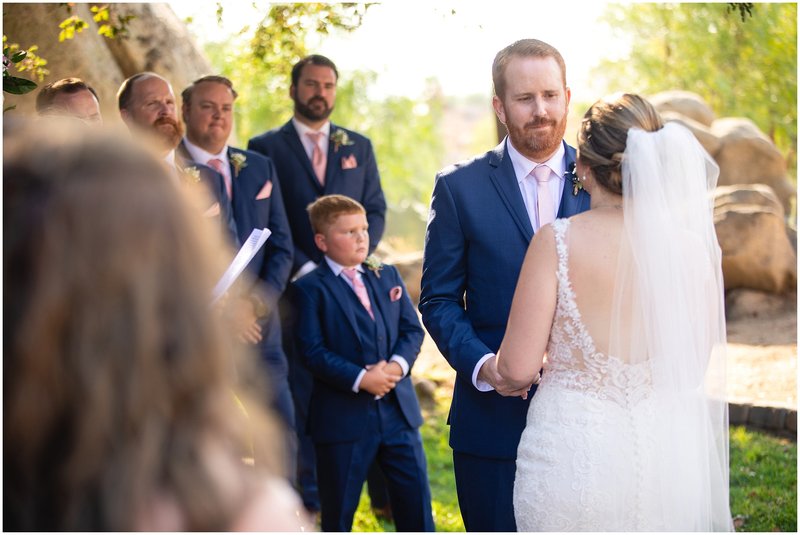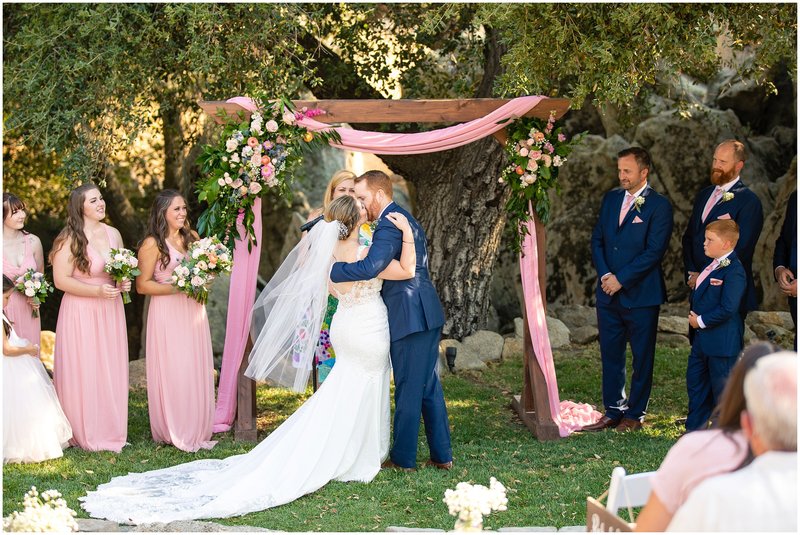 One of my favorite shots of the day! How psyched is Matt? 😁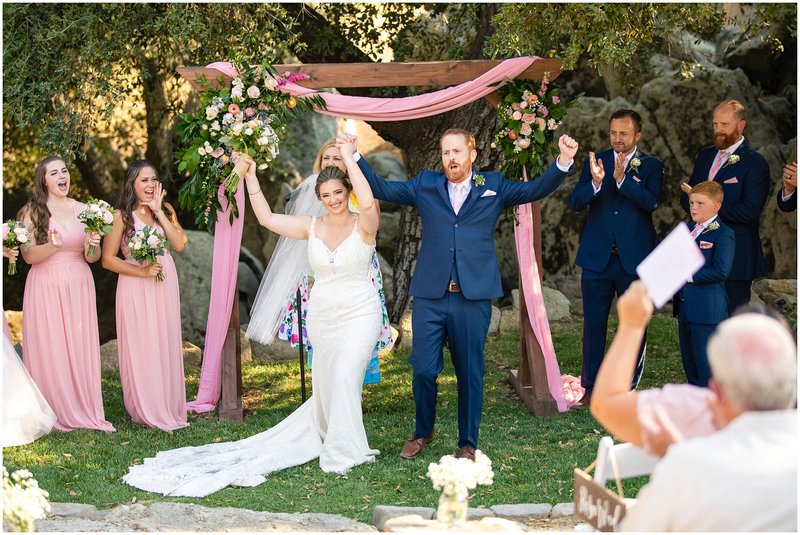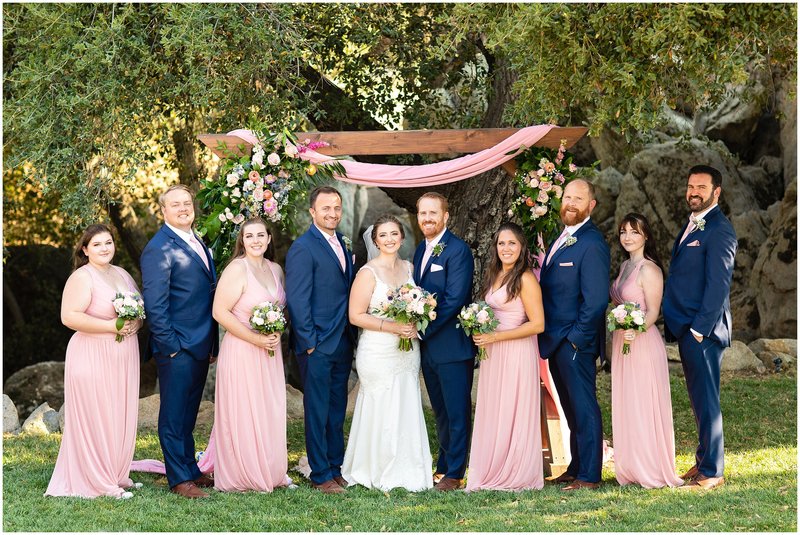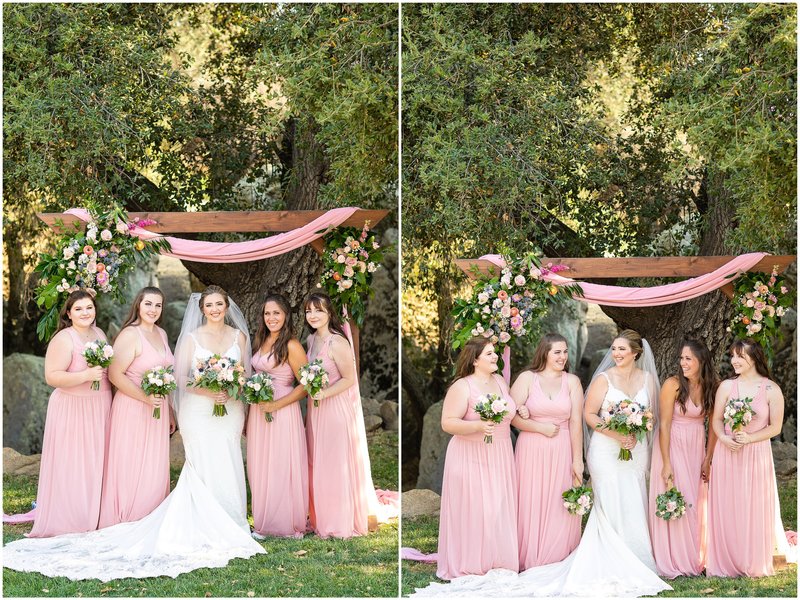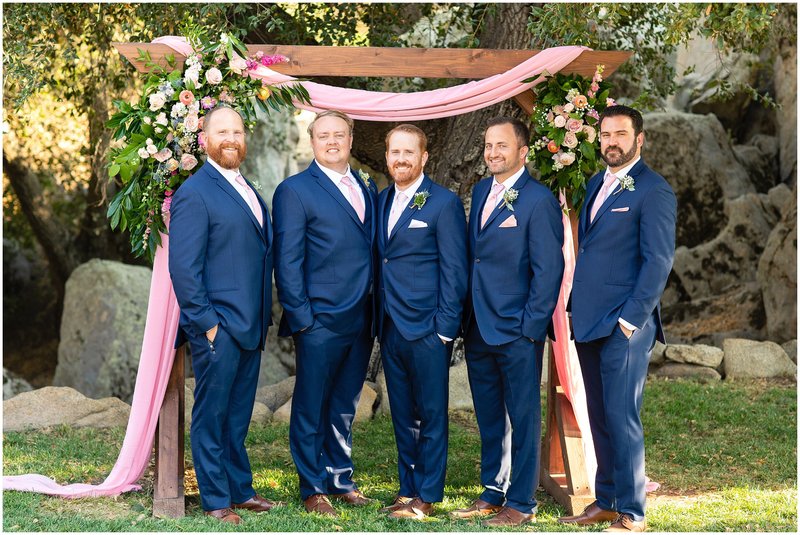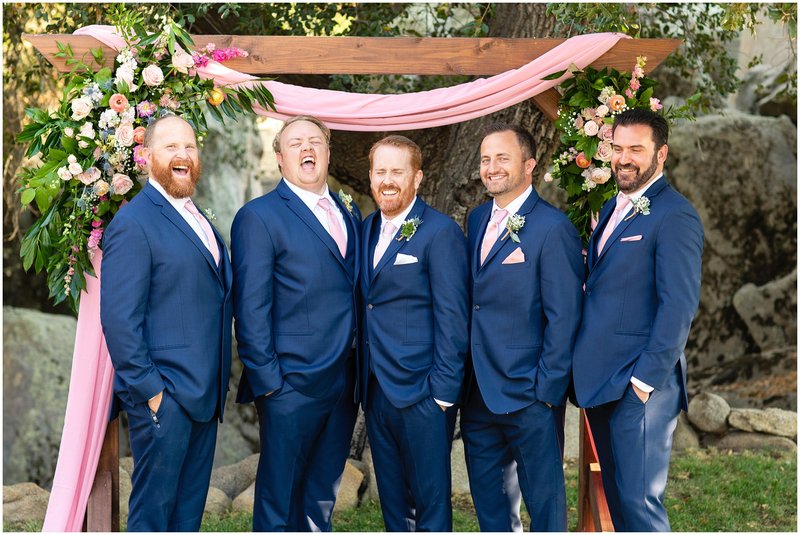 Gents, get you some groomsmen that will lift you up, both figuratively and literally! 😆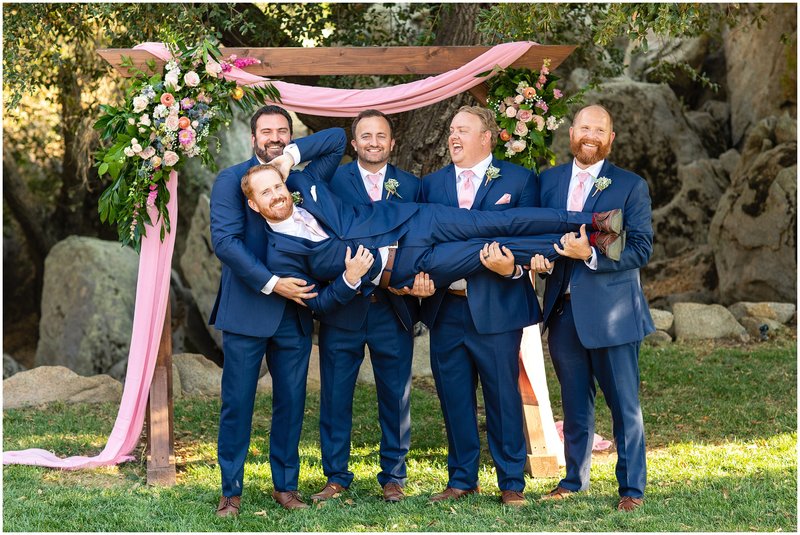 Just around the corner of this estate was a gorgeous area with boulders and a swing and the light was coming in juuuuuuuuust right!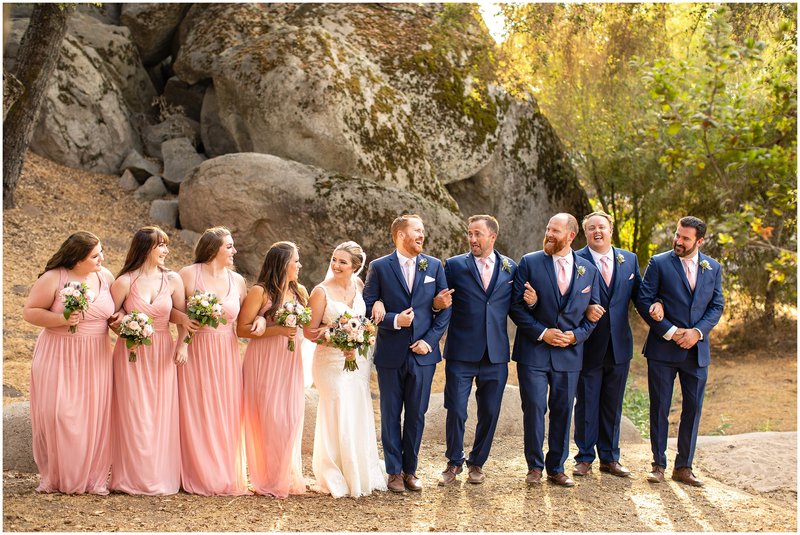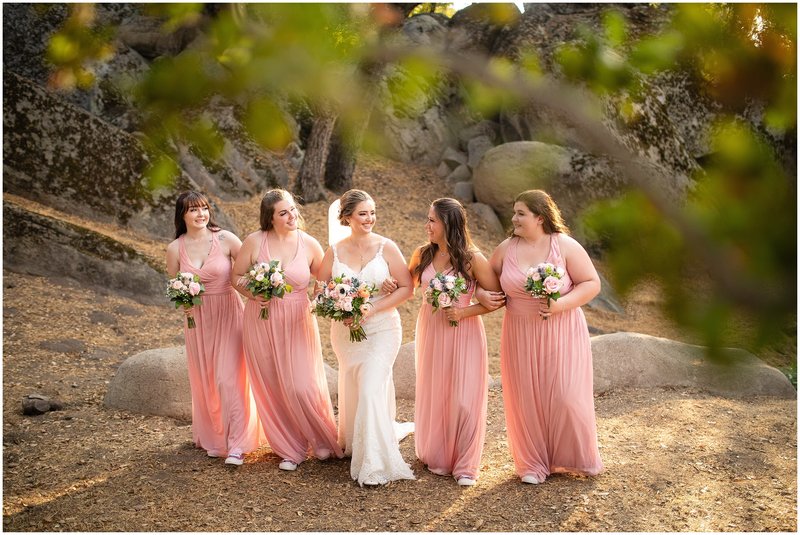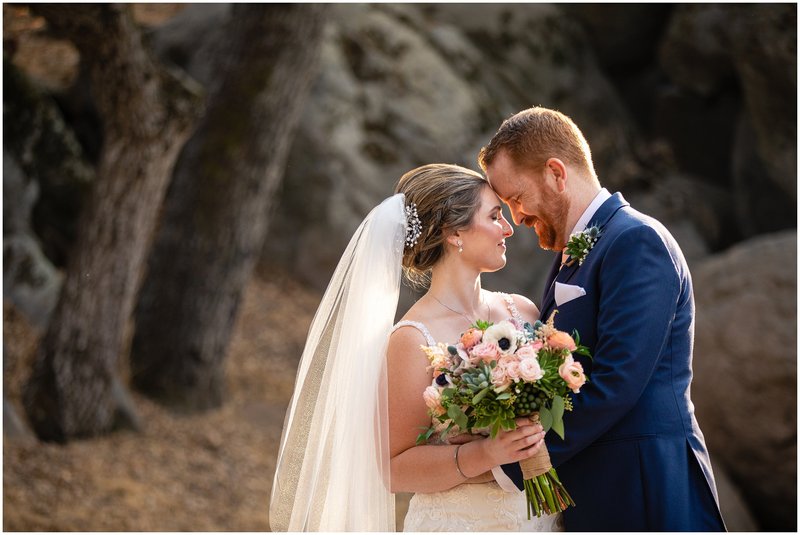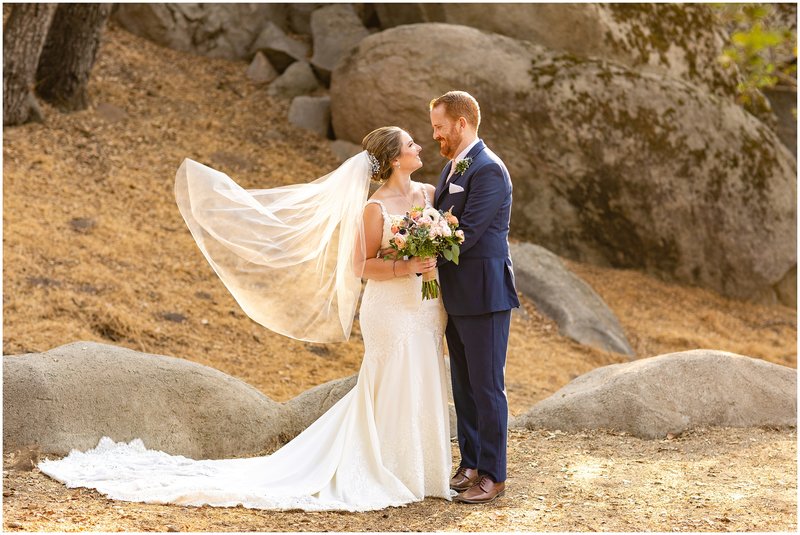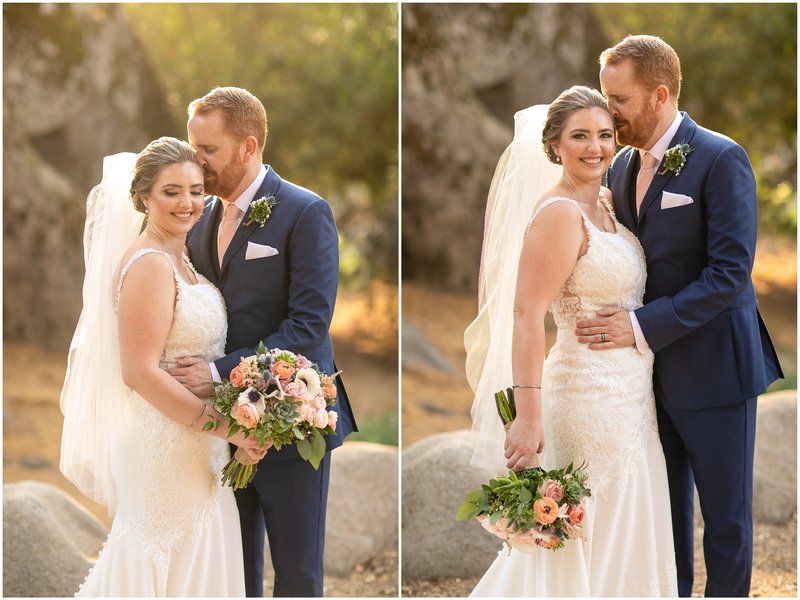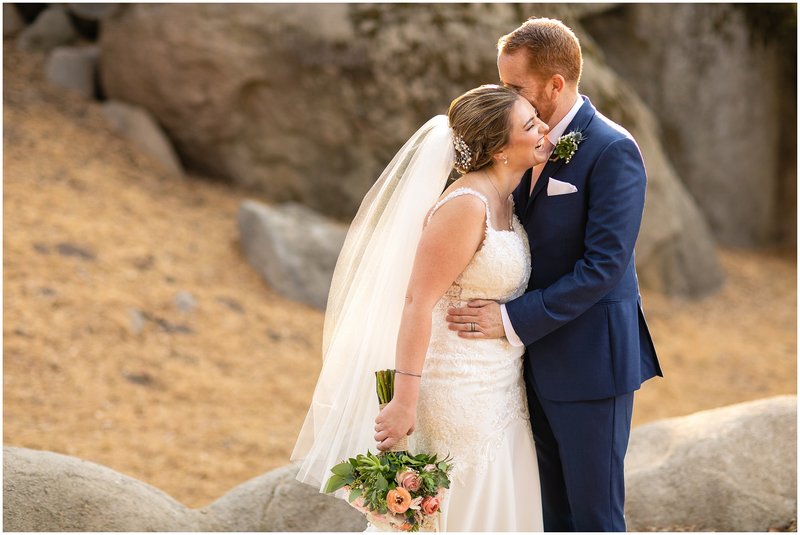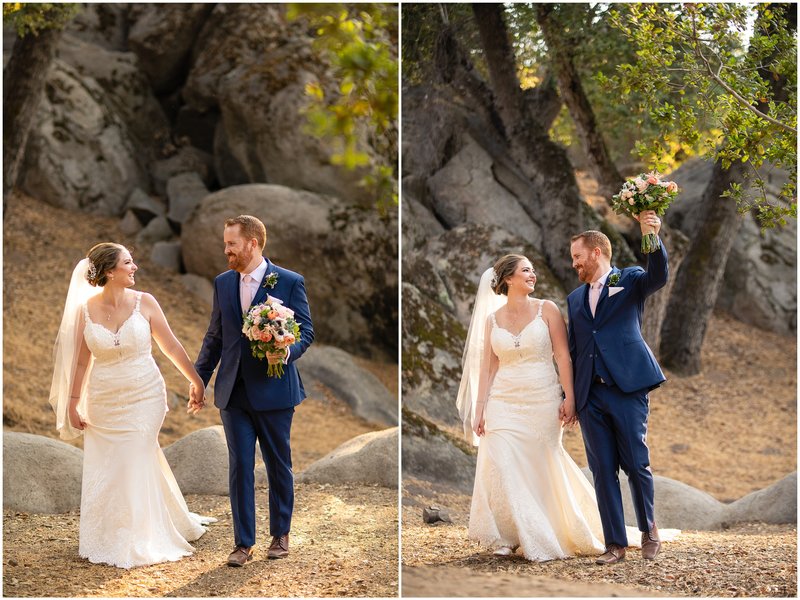 Ryann + Matt sat down on this swing and their entire bridal party snuck up behind them!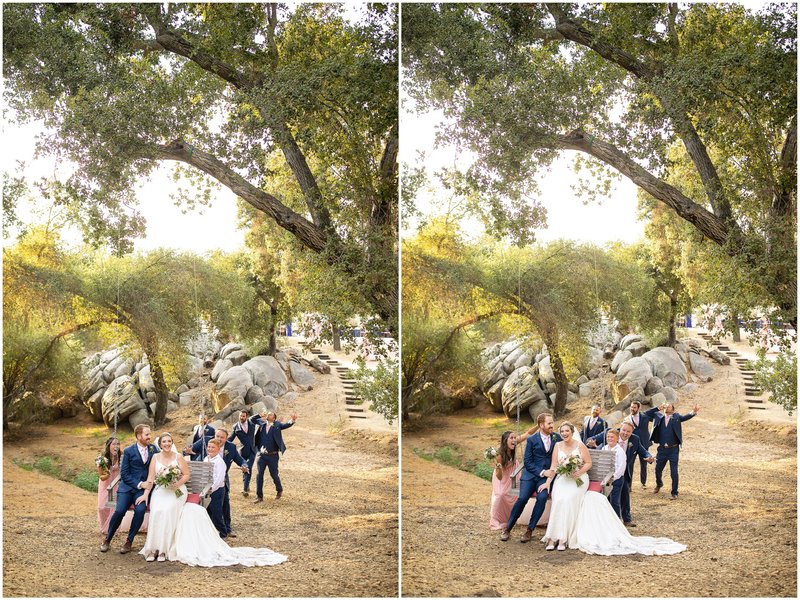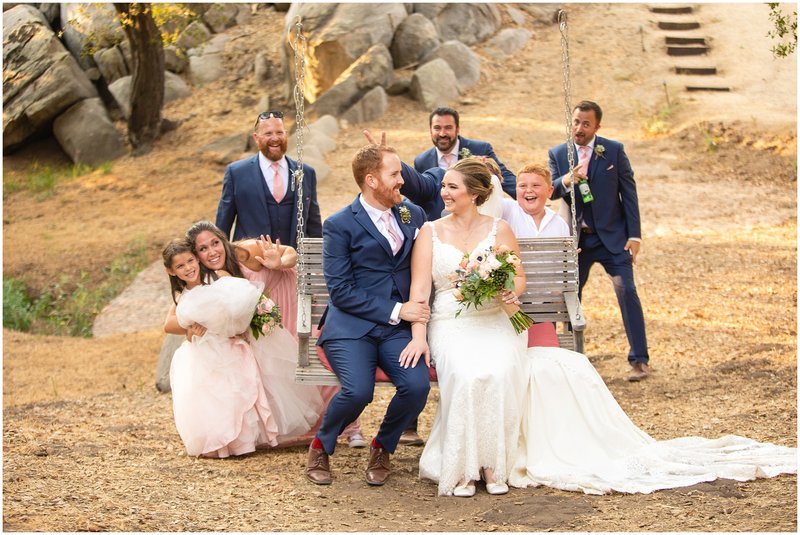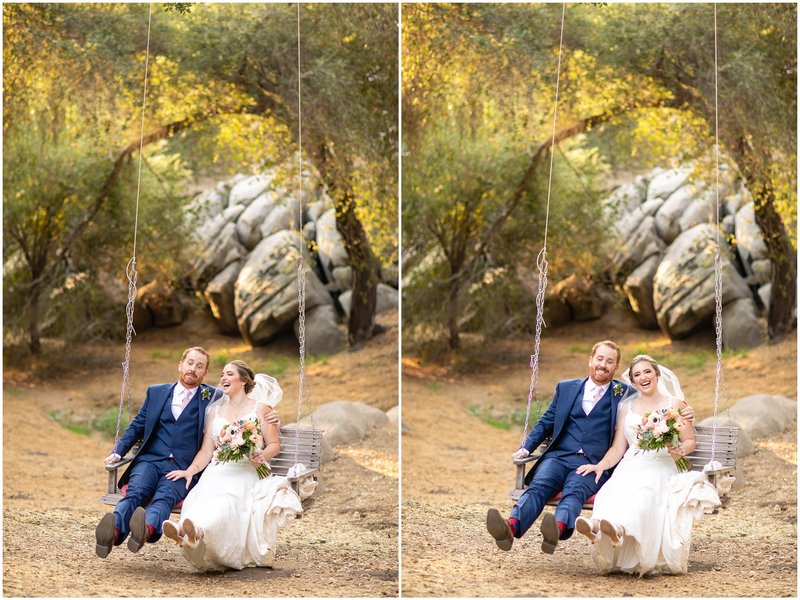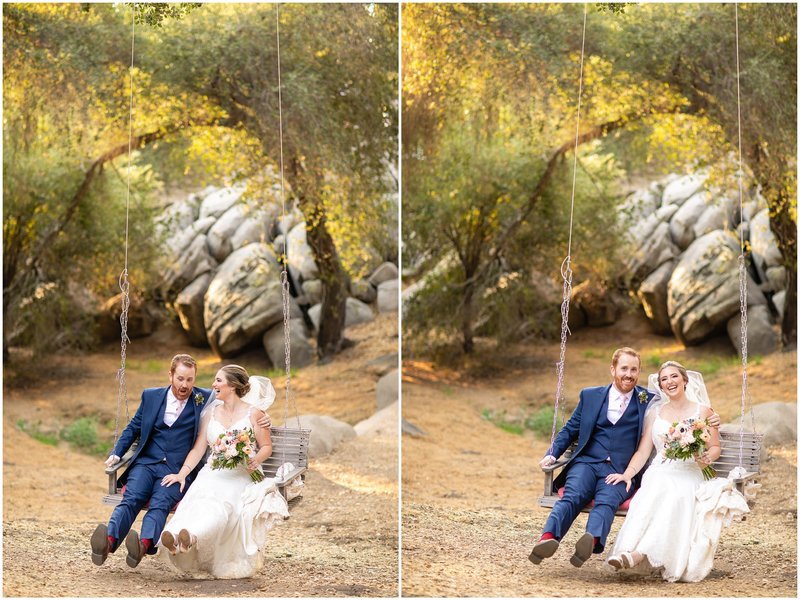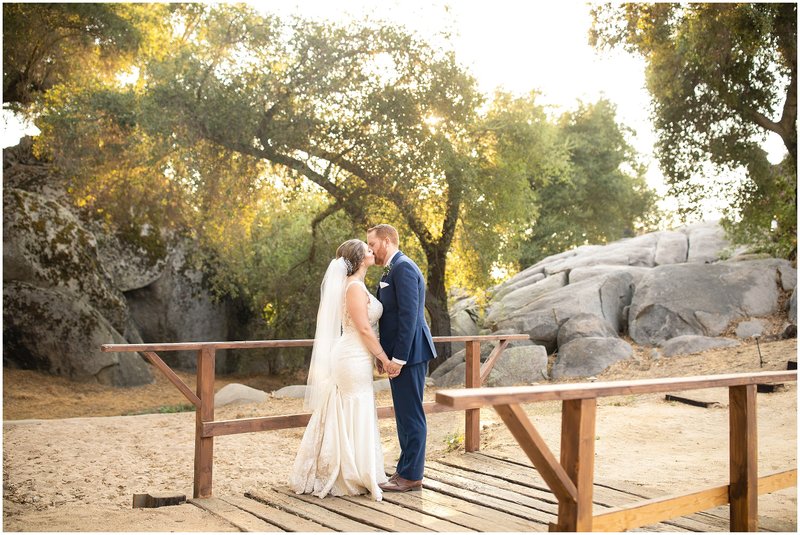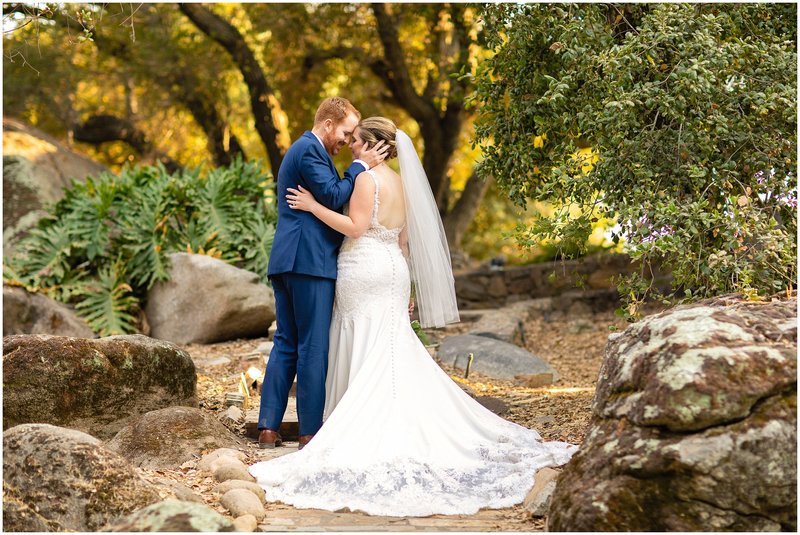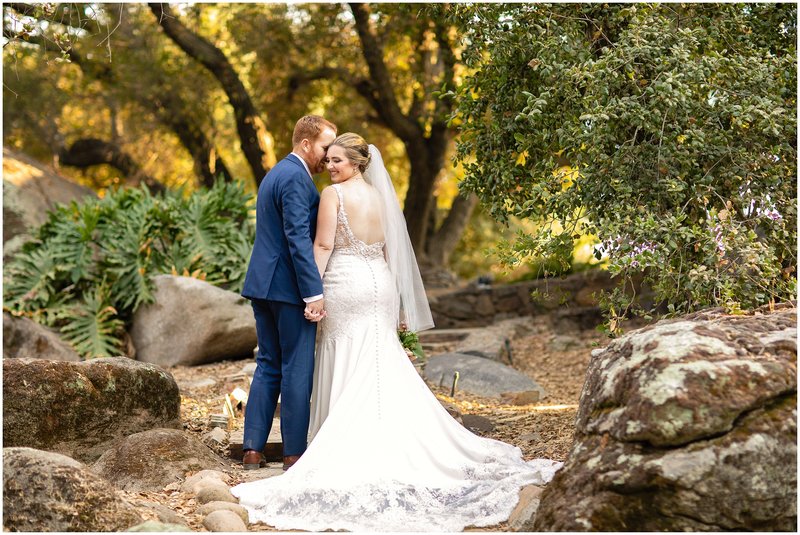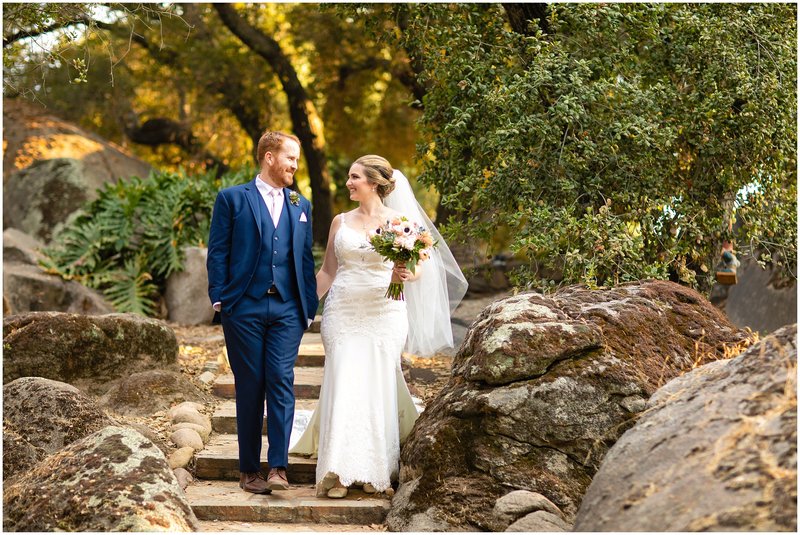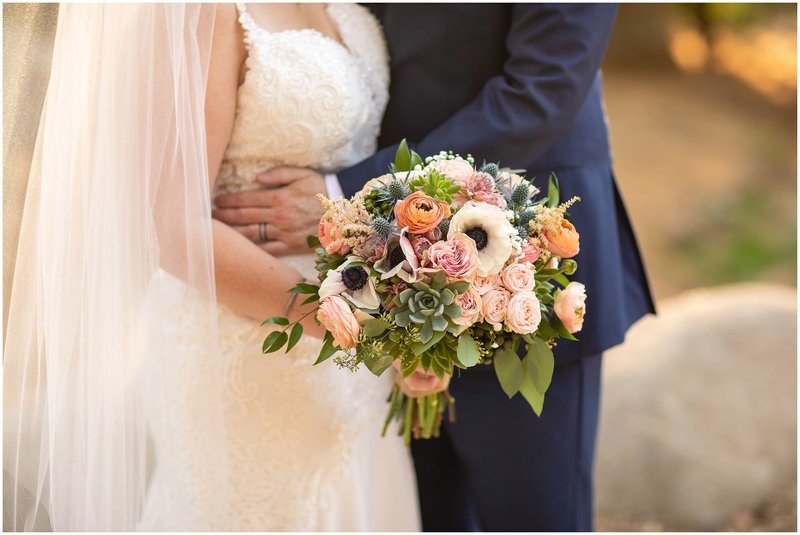 Ryann + Matt also had an outdoor reception. Their decor was a perfect fit for the setting; a mix of wood slabs topped with modern geometric candle-holders, colored vases with baby's breath, and hearty succulents.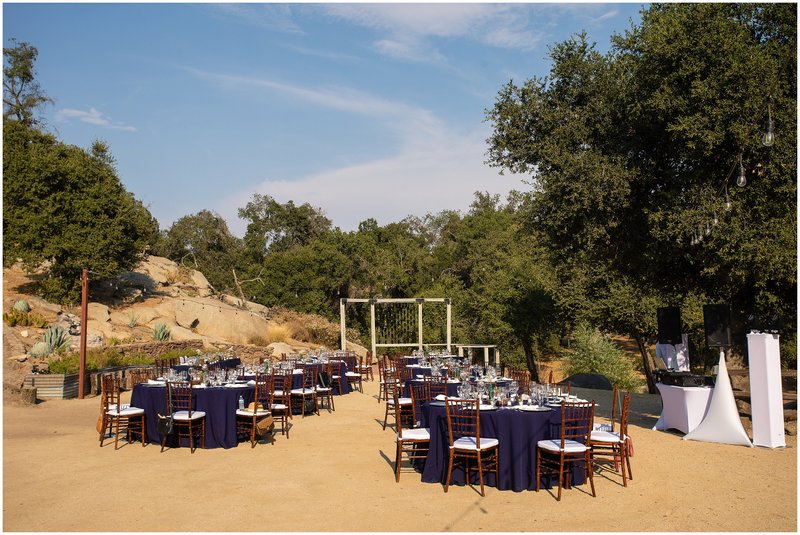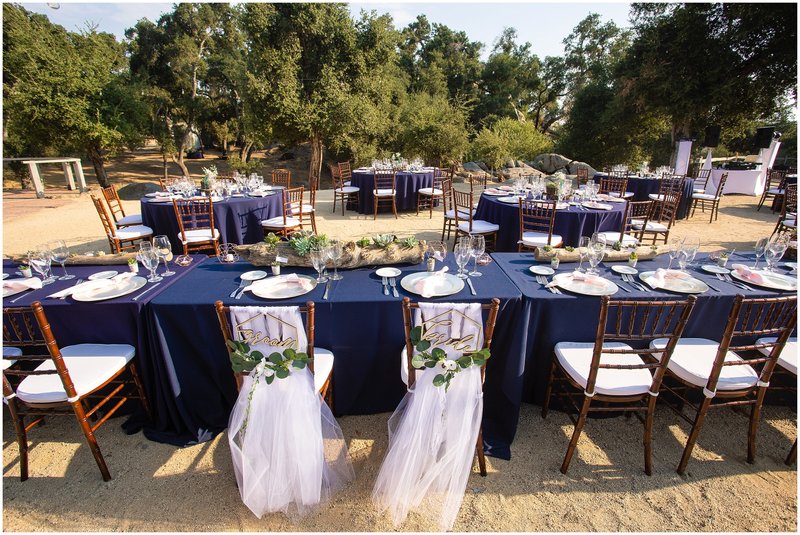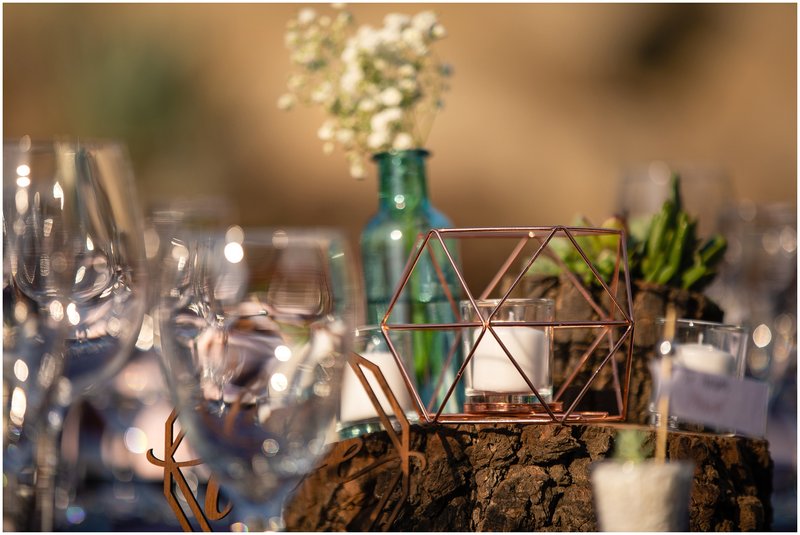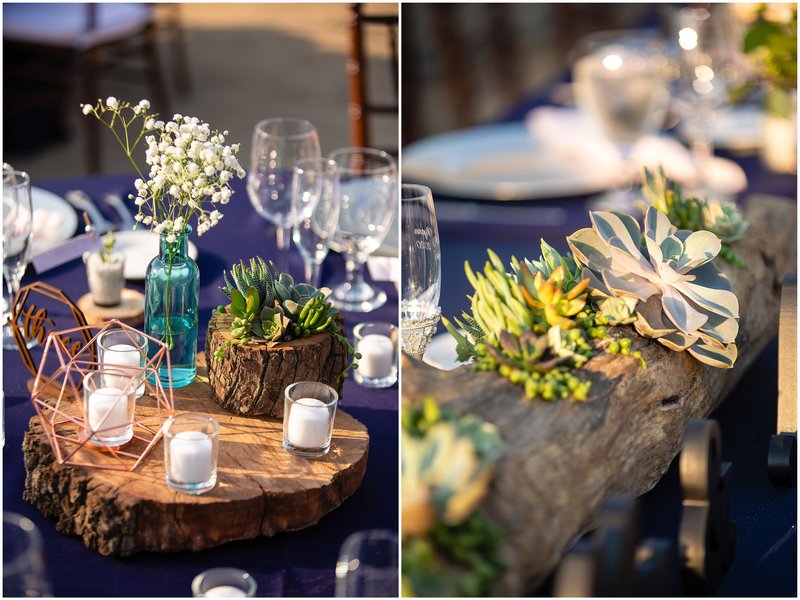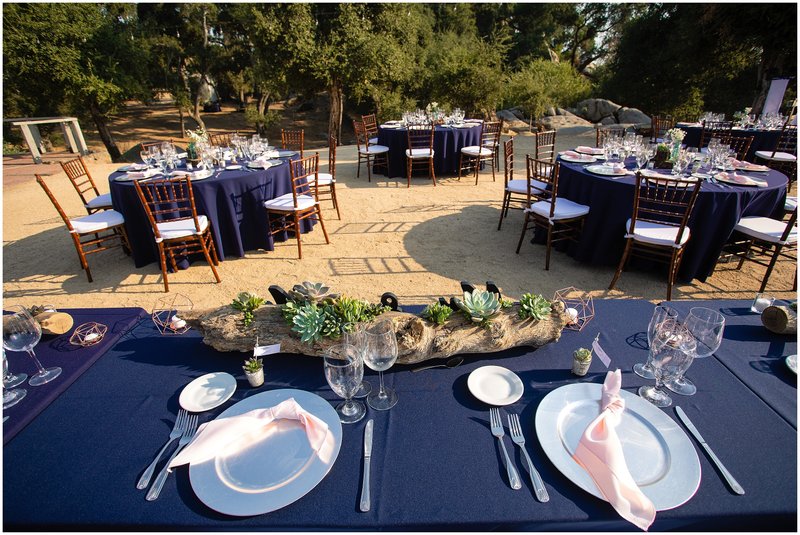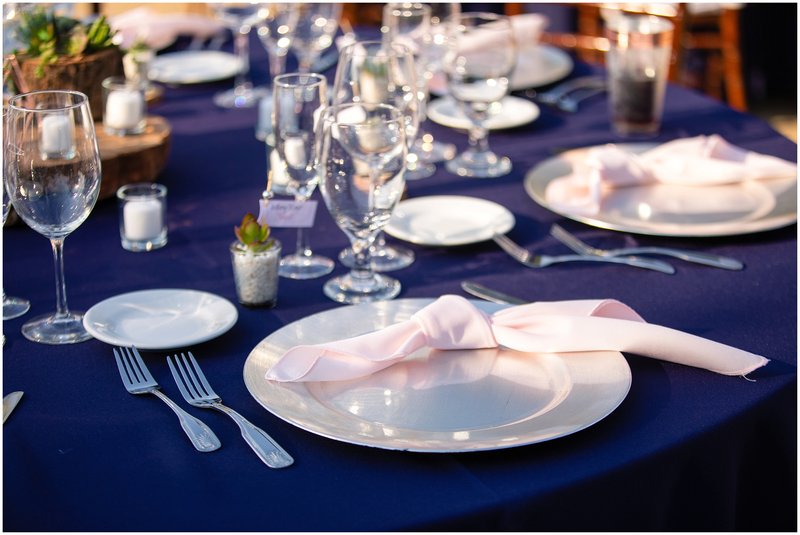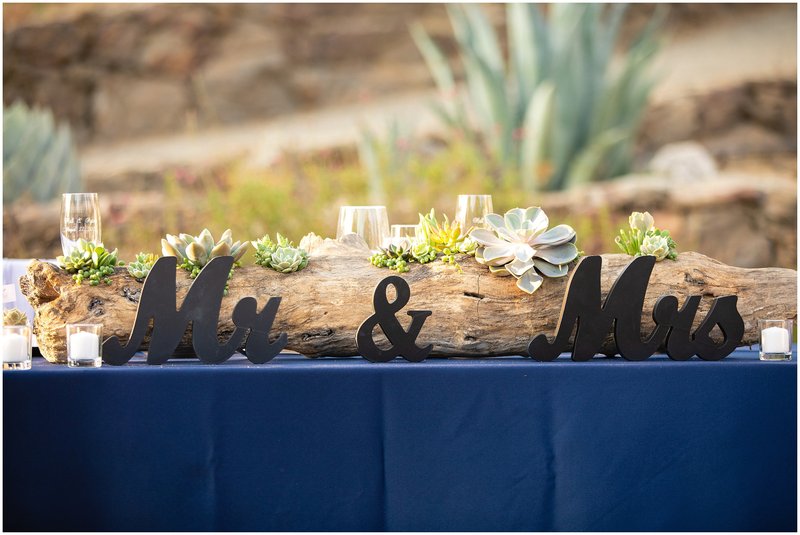 Let's get this party started!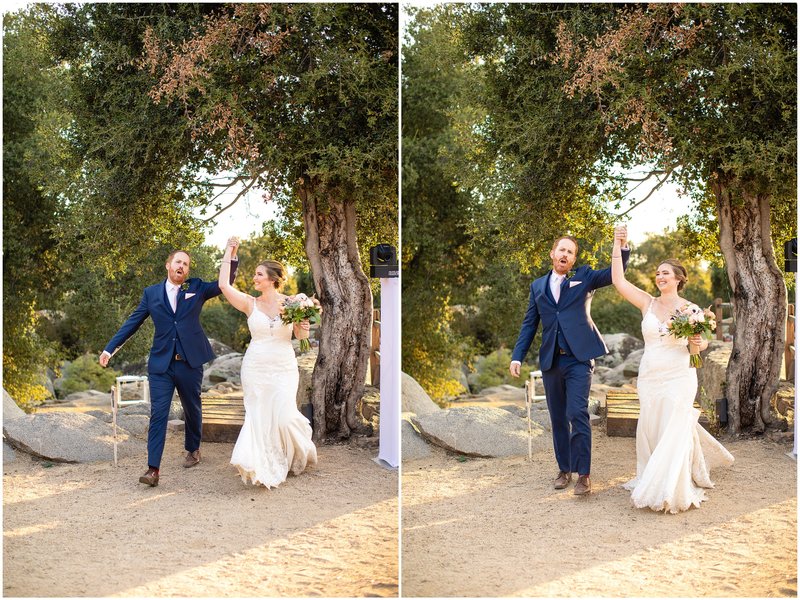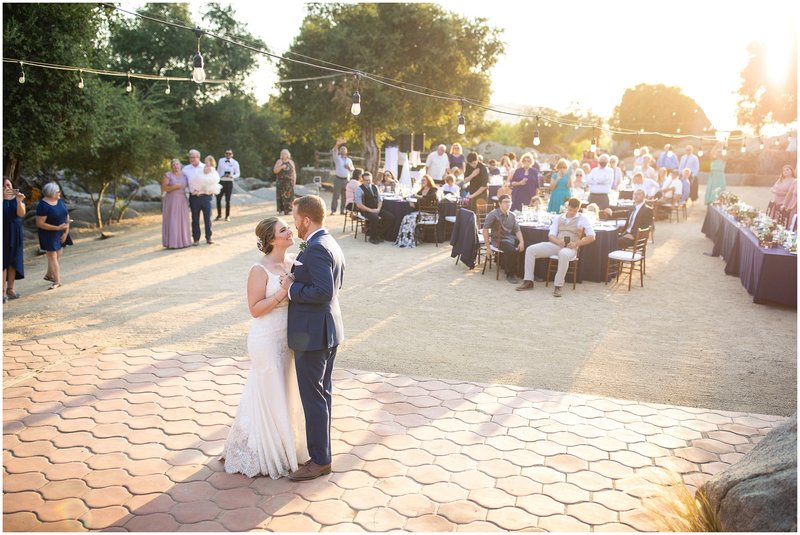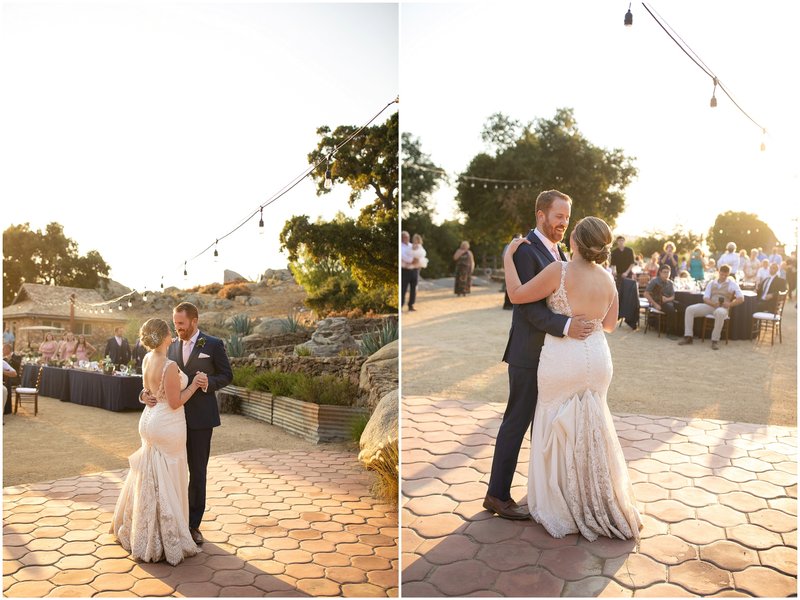 Because Ryann + Matt had an August wedding, they had the benefit of a later sunset time. So during dinner we were able to take them out to the peak of the property – a beautiful setting with boulders overlooking the Temecula valley.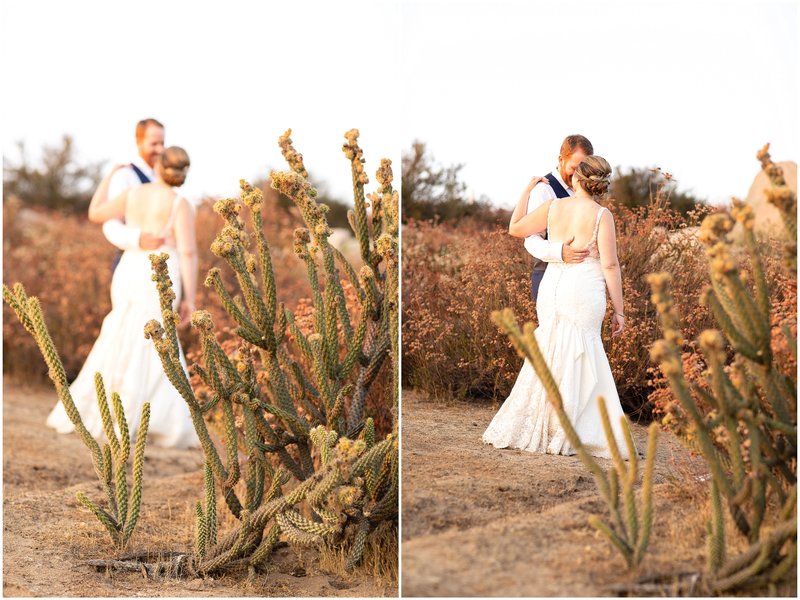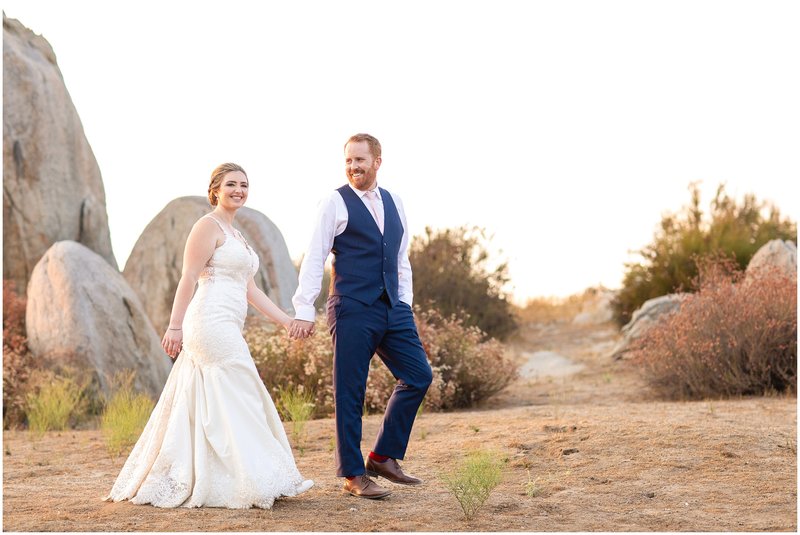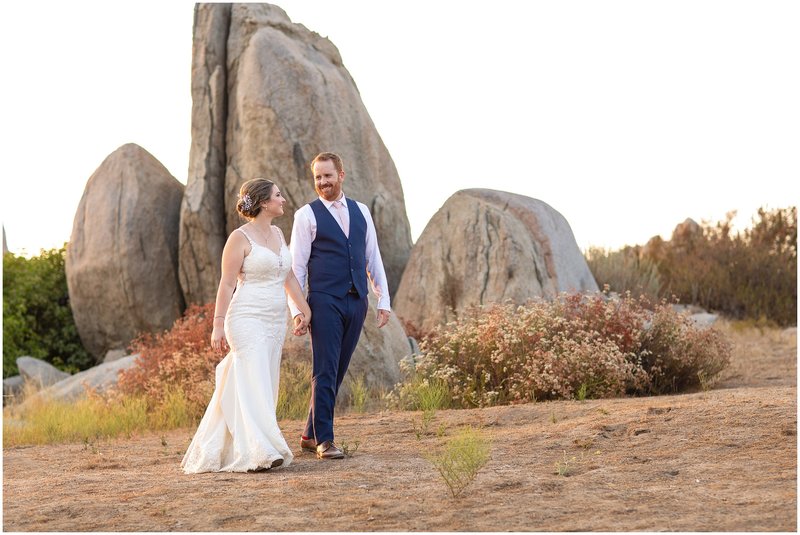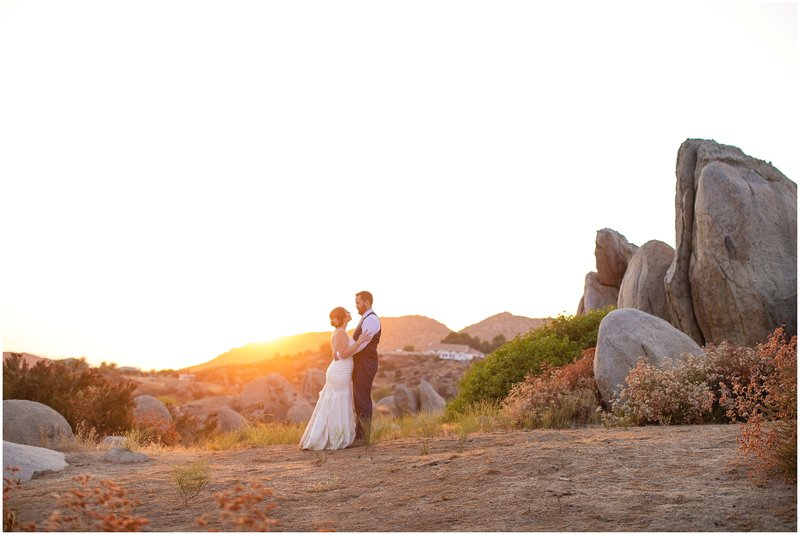 Sooooo one of my favorite parts of the wedding day, from a personal perspective, is the toasts! Why? Well this is when I learn a bit more about how the wedding party and friends and family know and love the newly married couples! There's always guaranteed laughs and tears as well!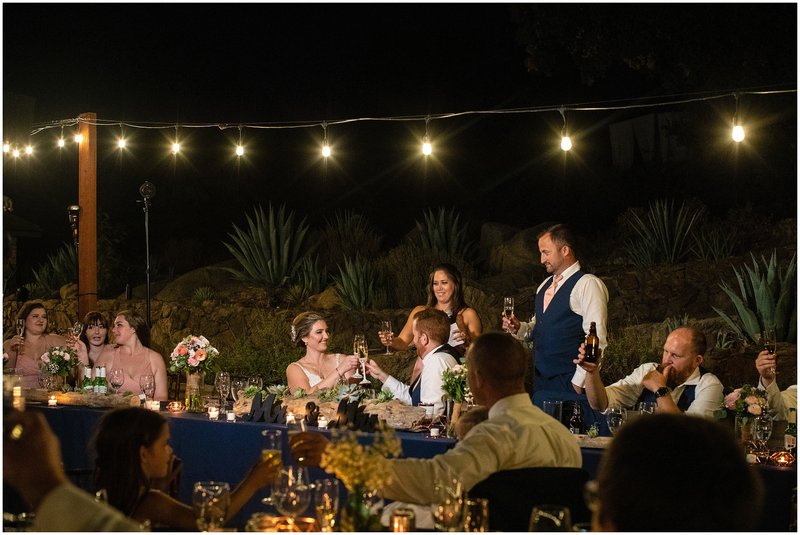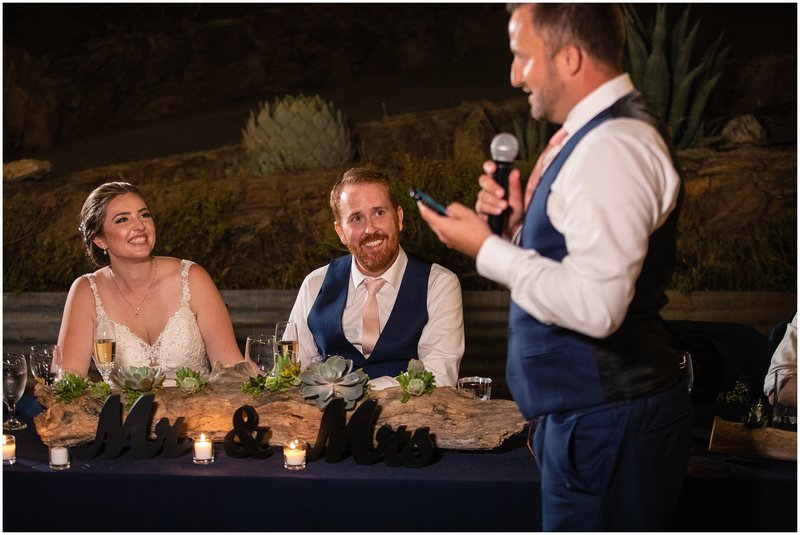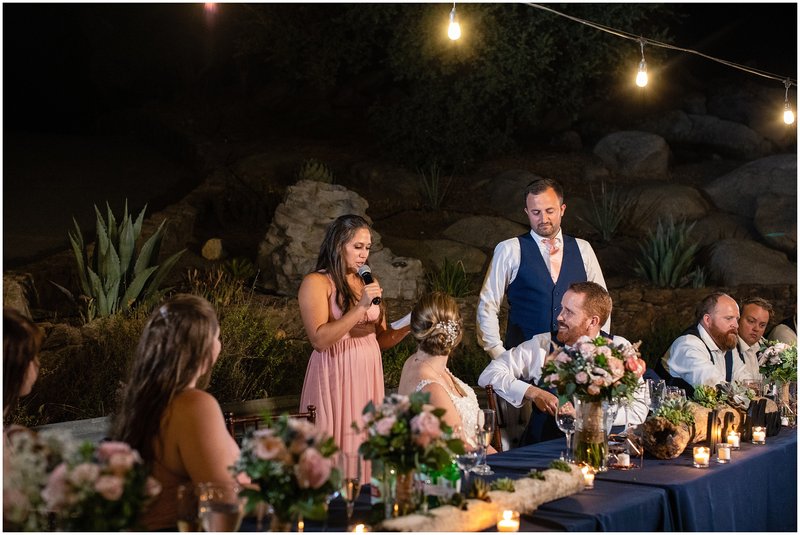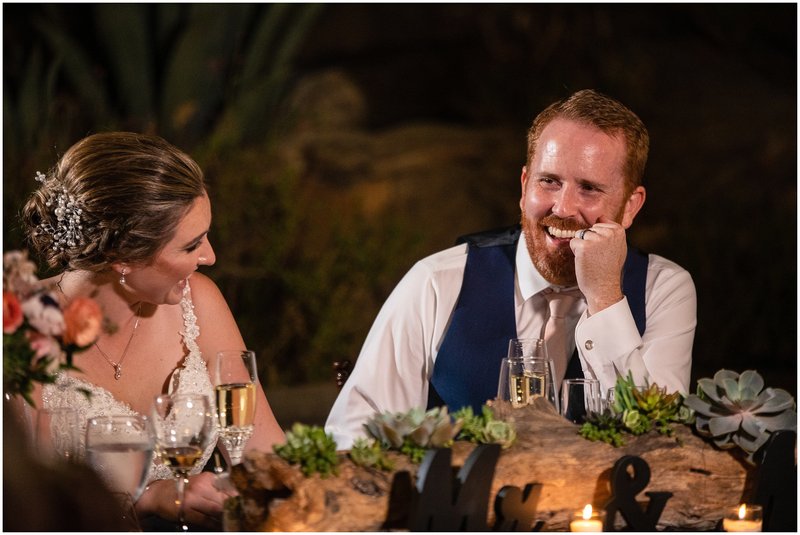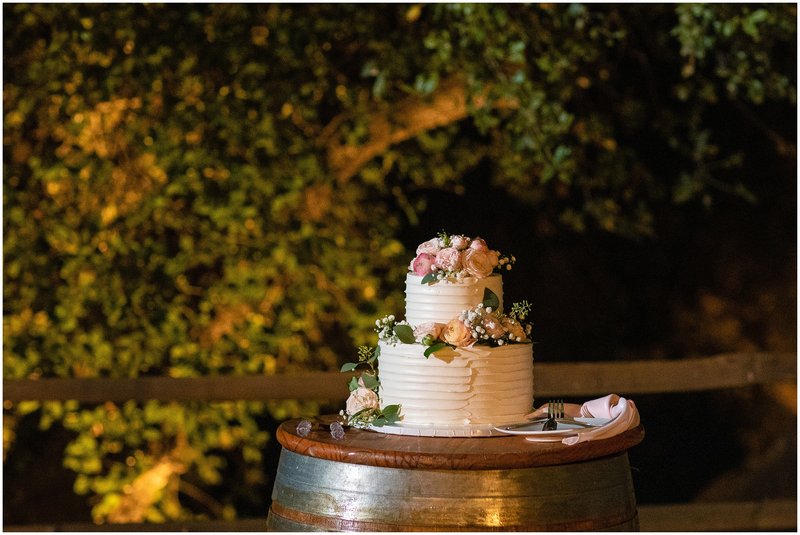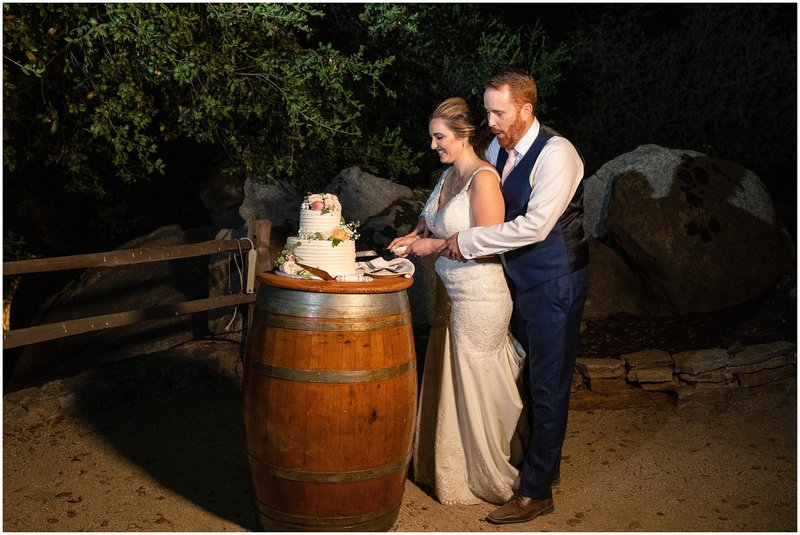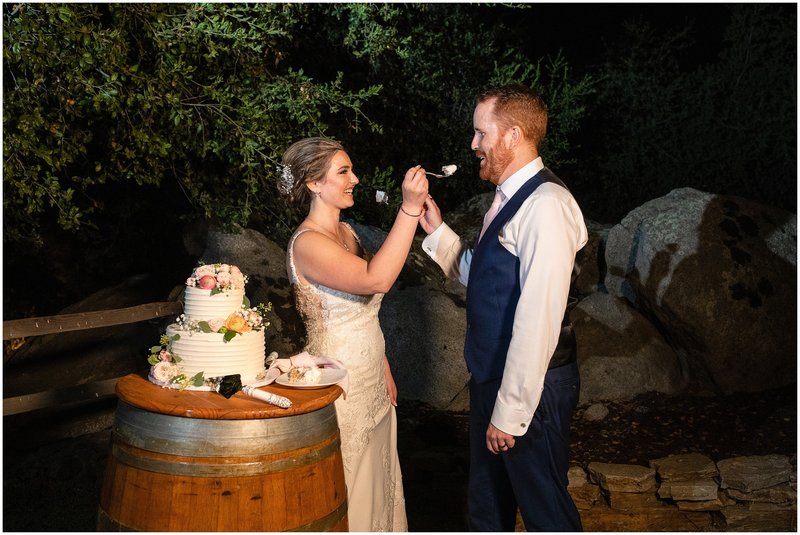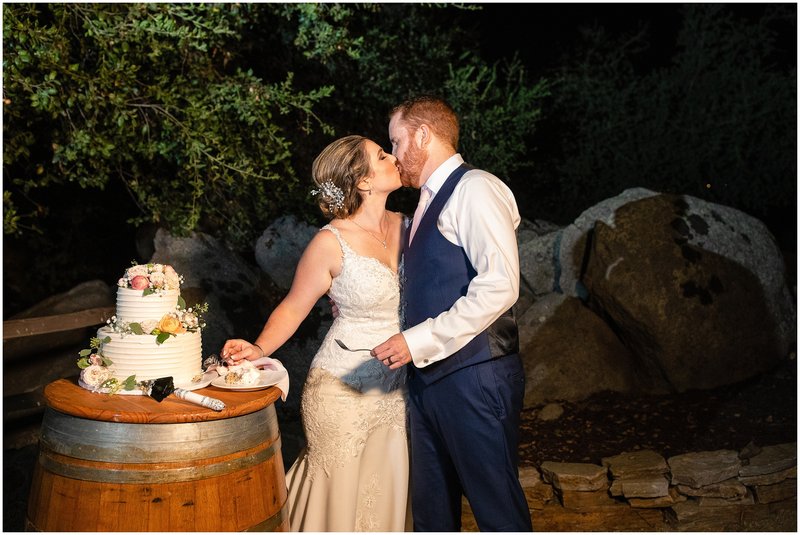 The evening ended with Ryann + Matt exiting out of a tunnel made by their wedding guests! Congrats, Ryann + Matt!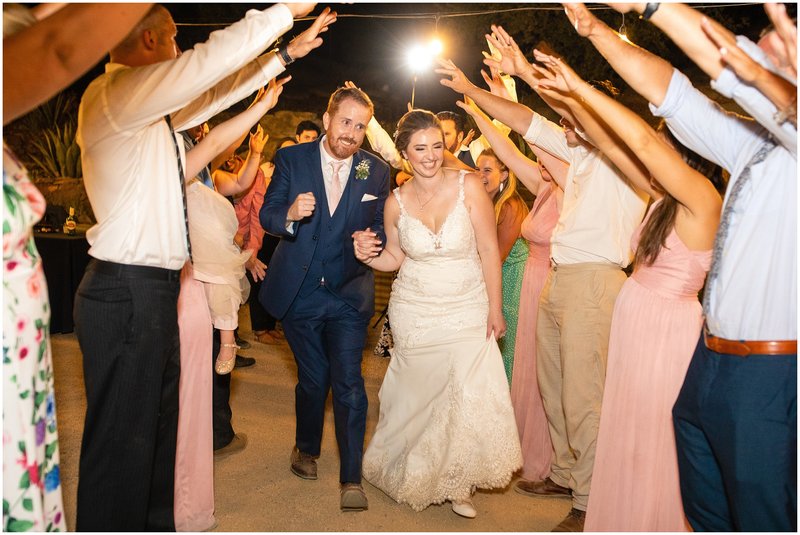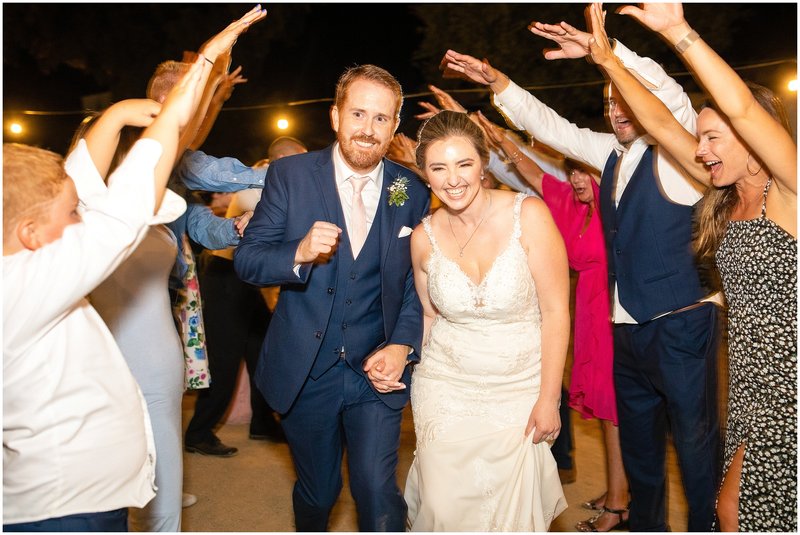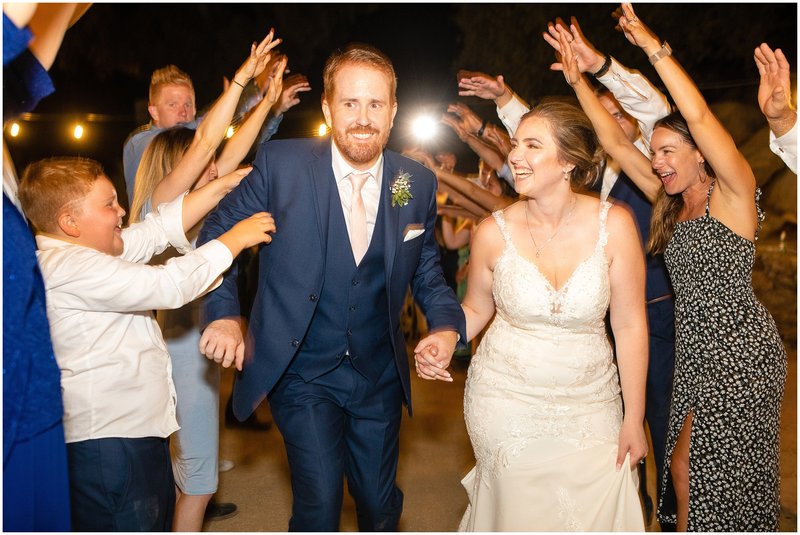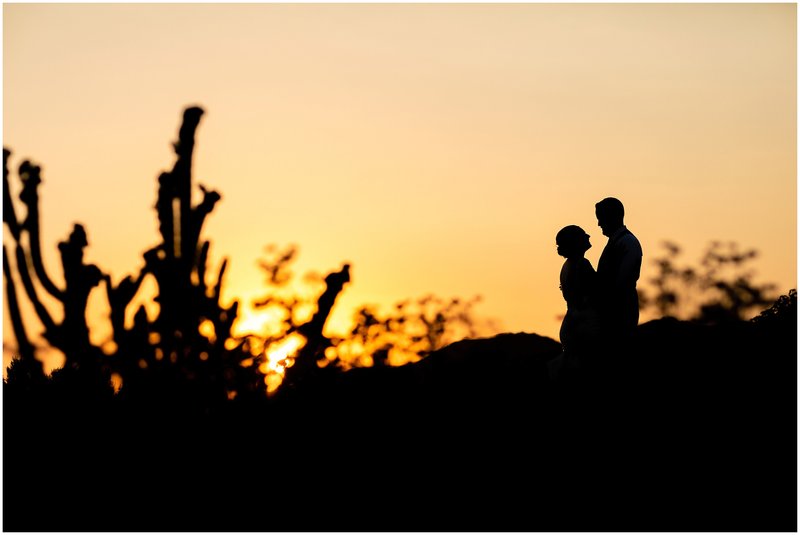 Venue: Oak Ridge Creek // Photographer: Courtney McManaway Photography // Florist: V.I.P Florist // Catering: Temecula Catering DJ: DJ A-Rok // Baker: Sensitive Sweets // Bridal Attire: Layah's Bridal Boutique // Groom Attire: Friar Tux // Hair & Makeup: Deep Roots Salon // Rentals: Allie's Party Rentals
Temecula Wedding Resources & Articles
Everything You Need to Know About Getting Married in Temecula
Old Town Temecula Engagement Session
Longshadow Ranch Winery Wedding
16 Amazing Temecula Wedding Venues
Wilson Creek Winery Wedding