When we talk about weddings now, it's often encompassing several different types of wedding celebrations. As a wedding photographer, I'm down for all wedding types – from massive blowouts to intimate elopements!
Ellen and Michael were looking for scaled-back photos to celebrate their wedding, and originally contacted me as a Redlands elopement photographer to take pictures of their courthouse ceremony. After we talked further, they decided to have the courthouse ceremony separately, and book a session with me so we could align their photos with sunset! While of course the actual getting married is the most important part of a wedding, many courthouses aren't that photogenic, and you can't control what time your ceremony will take place.
We ended up choosing Prospect Park in Redlands as the location for their wedding photos! Prospect Park is a large park that offers many unique features, such as orange groves, a small bamboo forest, mature trees, walking paths and bridges, and a beautiful view of the San Bernardino mountains. Because it's such a beautiful park, it's quite busy! I recommend a weekday session so we can get our pick of locations as we wander throughout the park!
What to Bring to Your Elopement Session
Ellen + Michael brought along two outfits – one being a short satin white dress and traditional groom's suit for Michael, and the second being a pink lace dress and sweater for the groom.
For my portrait sessions where couples bring two outfits, I like to start about an hour and a half before sunset to give you time to change, and then we can pick up the second half of the session from there!
If there are no restrooms on-site, remember to bring something to block out your windows so you can change in your car.
If you have a bit of a drive to the session, I recommend hanging up your outfits to avoid wrinkles!
Ellen also brought along her bouquet from her courthouse ceremony the prior day, as well as a chalkboard with their wedding date. Her bouquet looked great with both of their outfits so we were able to use it the entire session!
The Elopement Session Experience
An elopement session with me is exactly like an engagement session! Your job is to show up in your finery, my job is to guide you and help you feel comfortable and have fun in front of the camera!
Unless you're a professional model (which I don't photograph!) you likely feel a bit nervous at the thought of having your photos taken. I guide you through the entire session, not only in choosing different locations through your session so you have variety in your photos but helping you interact in natural and flattering ways that capture your personalities!
Elopement Session Cost
Check out my Portrait Pricing page for more information on pricing!
Book Your Elopement Session
Hop on over to my Contact page to get in touch with me about booking your elopement session!
Check out the images from Ellen + Michael's Redlands elopement session below!
We started off in an area of the park that had a wall of greenery where the light was filtering in juuuuuust right!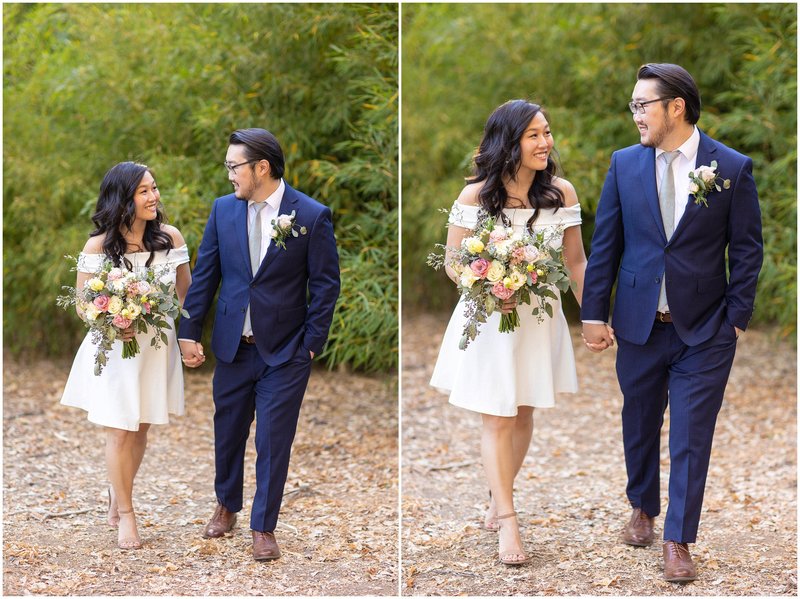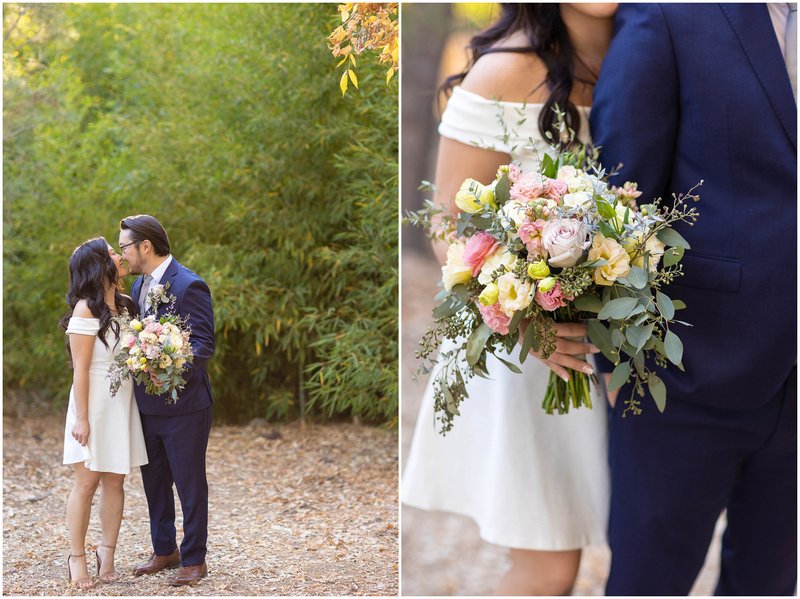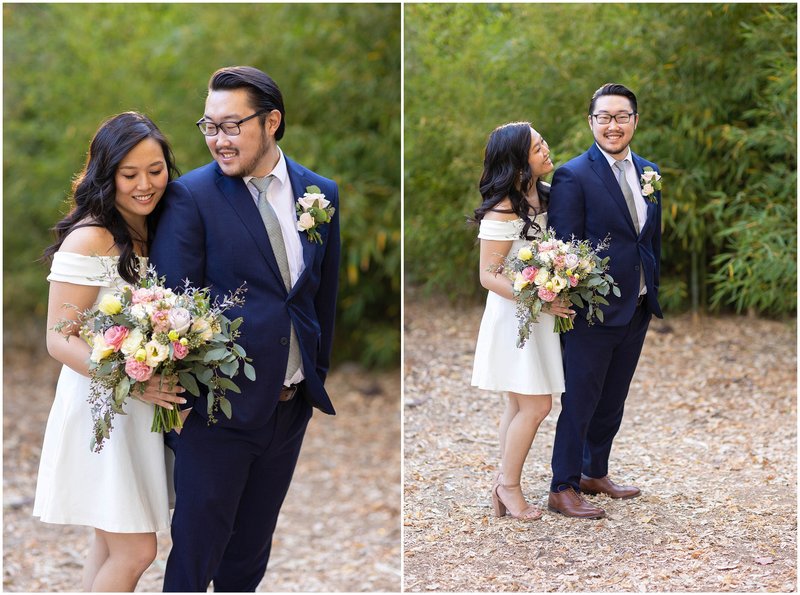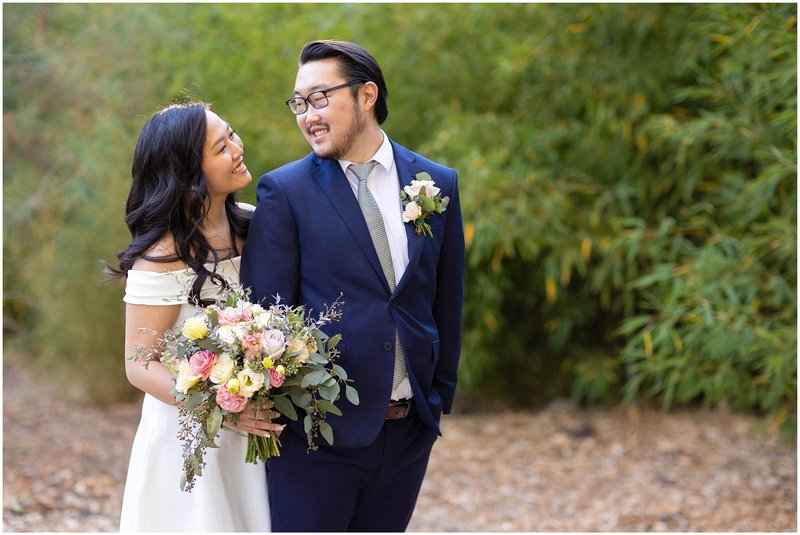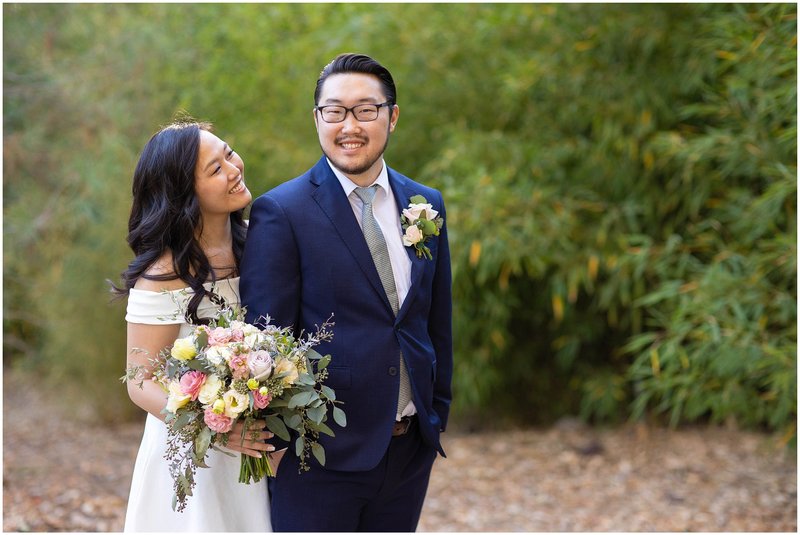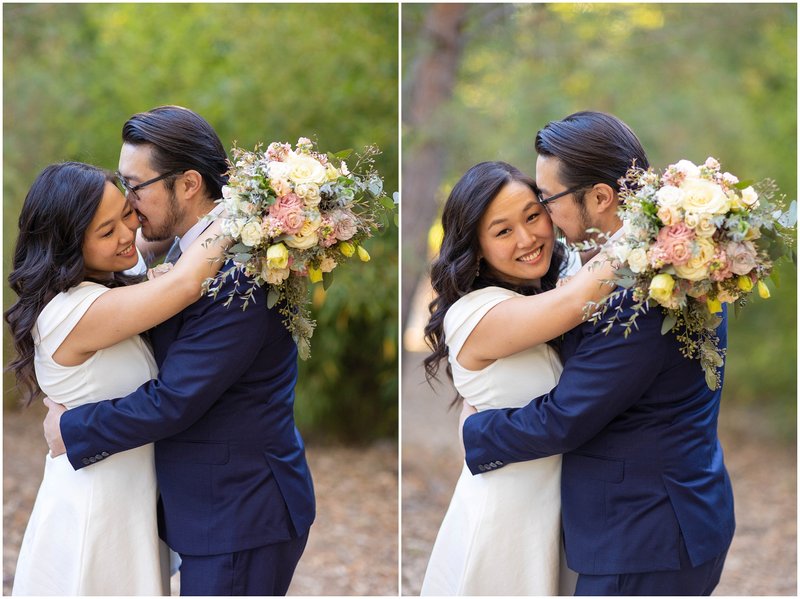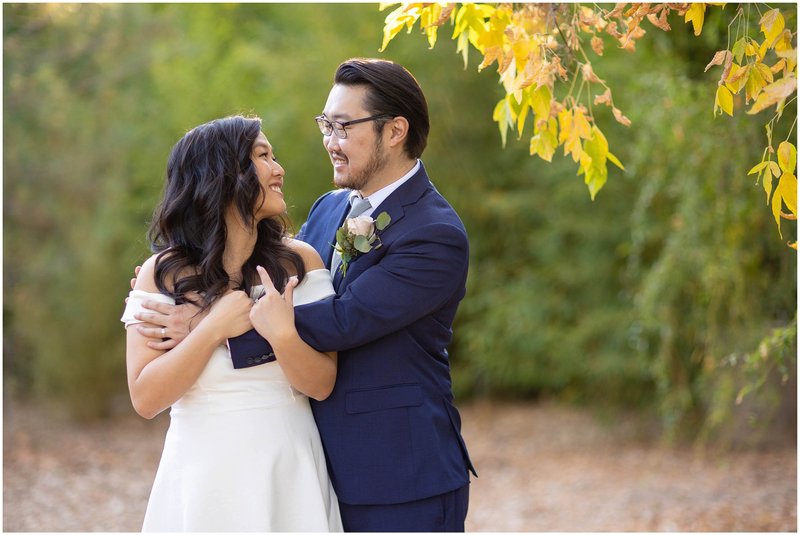 The year 2020! I don't think any of us will forget that year in the wedding industry 🙂 20 years from now we (hopefully!) will all be a bit startled by BRIDE and GROOM face masks!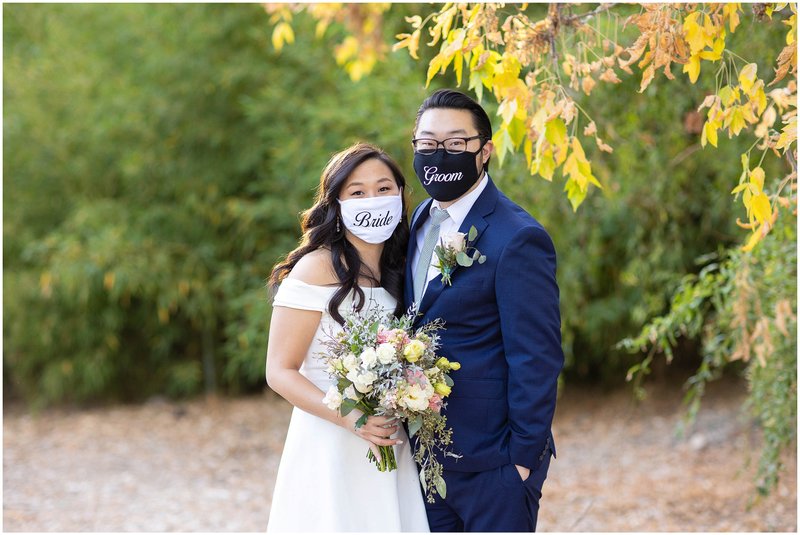 Isn't Ellen simply the most luminous?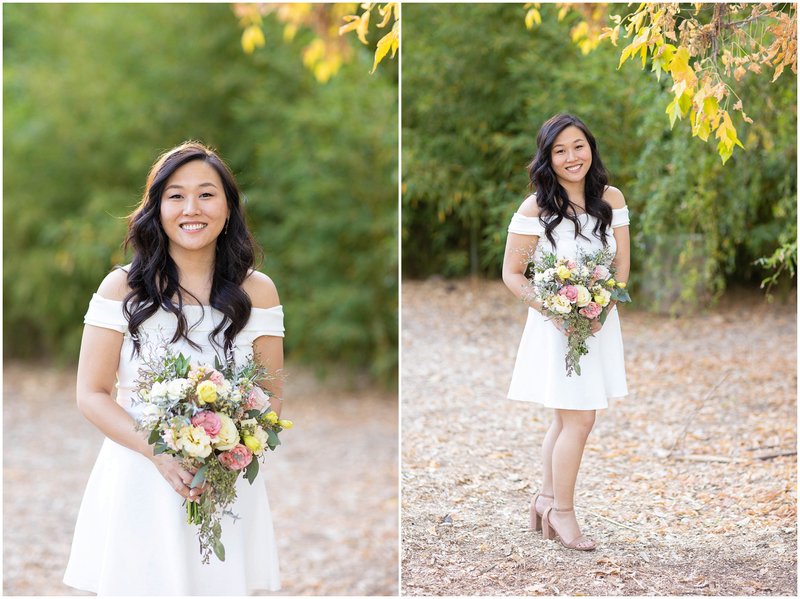 Of course Michael's not too shabby himself! Love the pale blue tie with a navy suit – very sharp!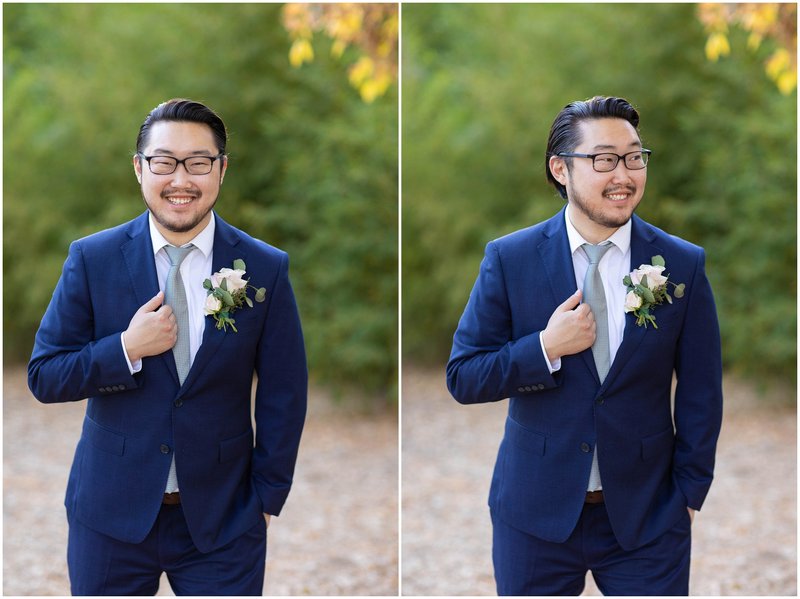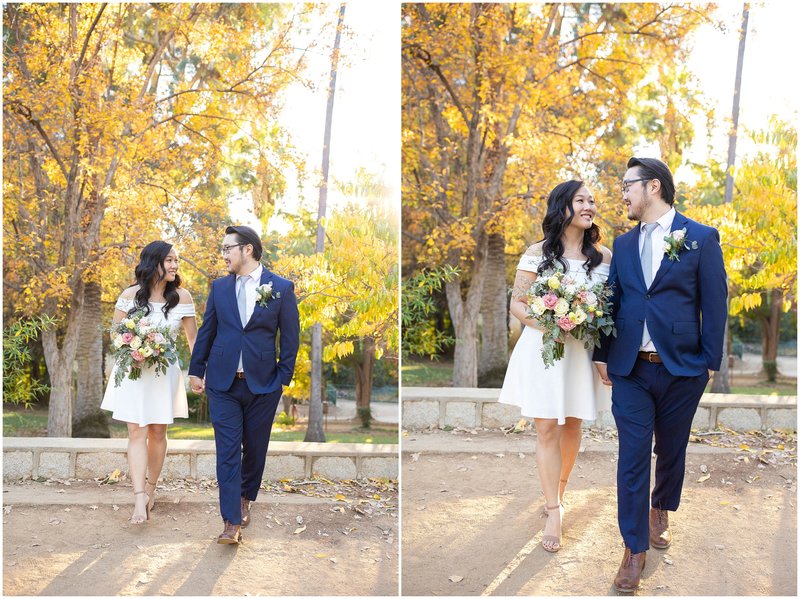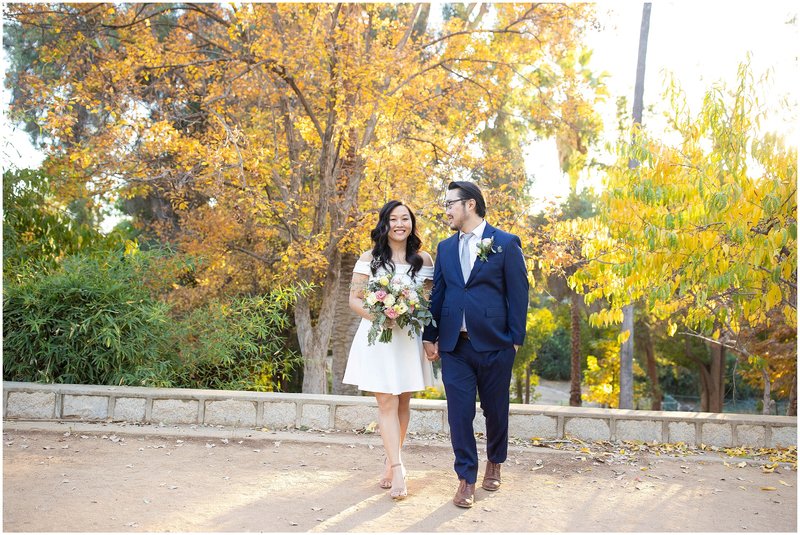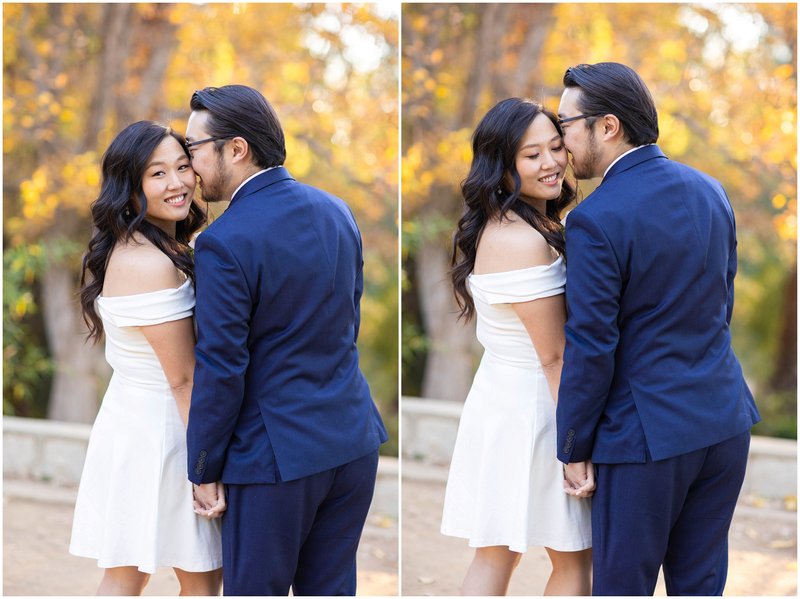 We briefly switched over to their more casual outfits and Michael and Ellen spun and walked around a bit!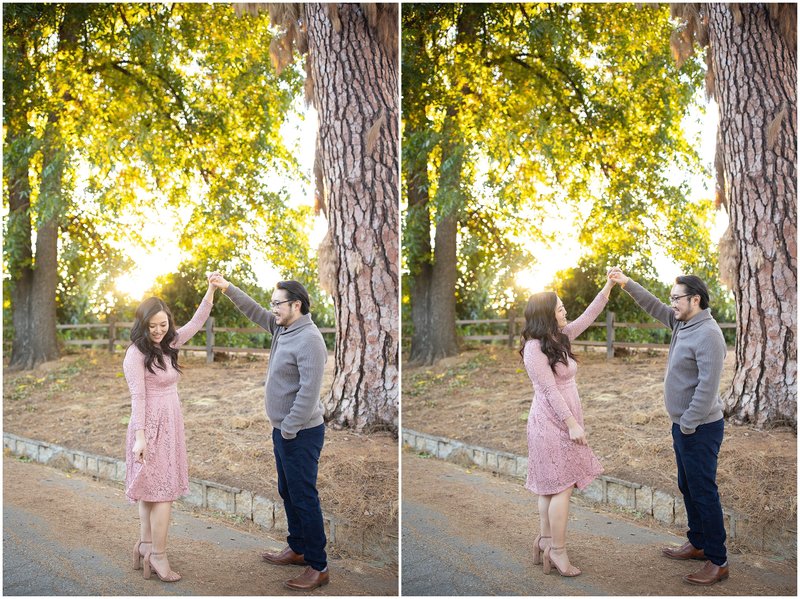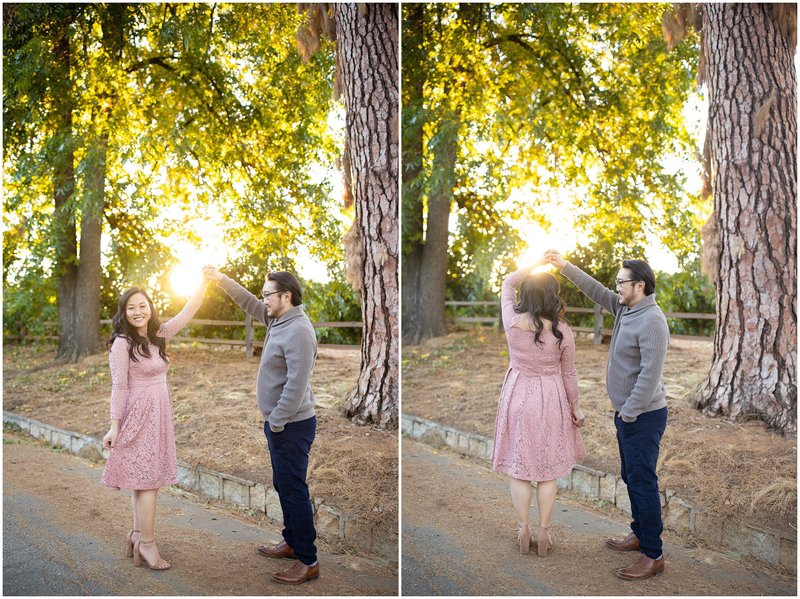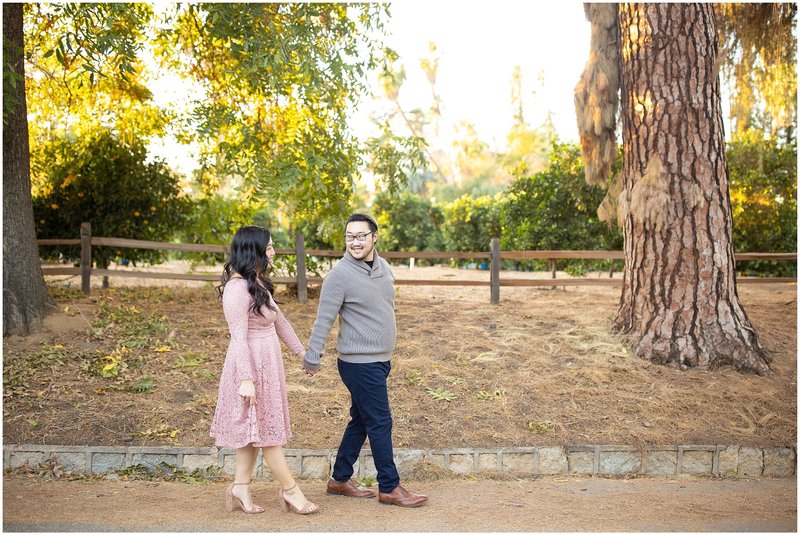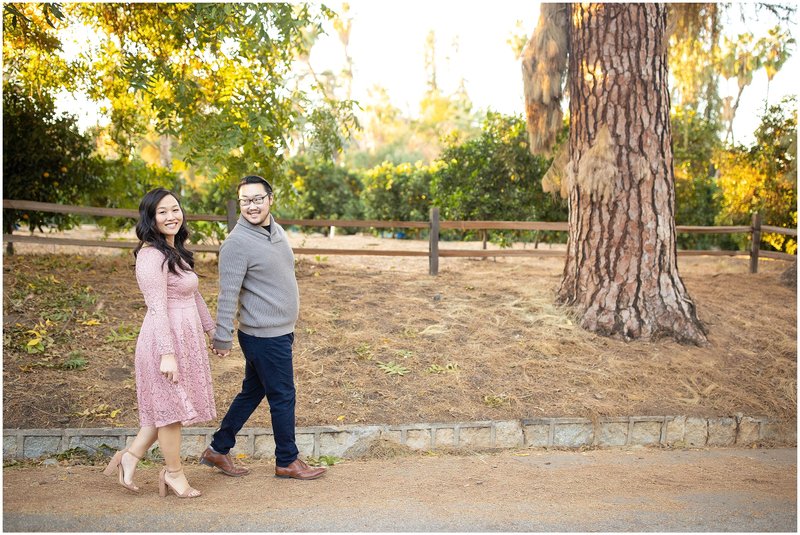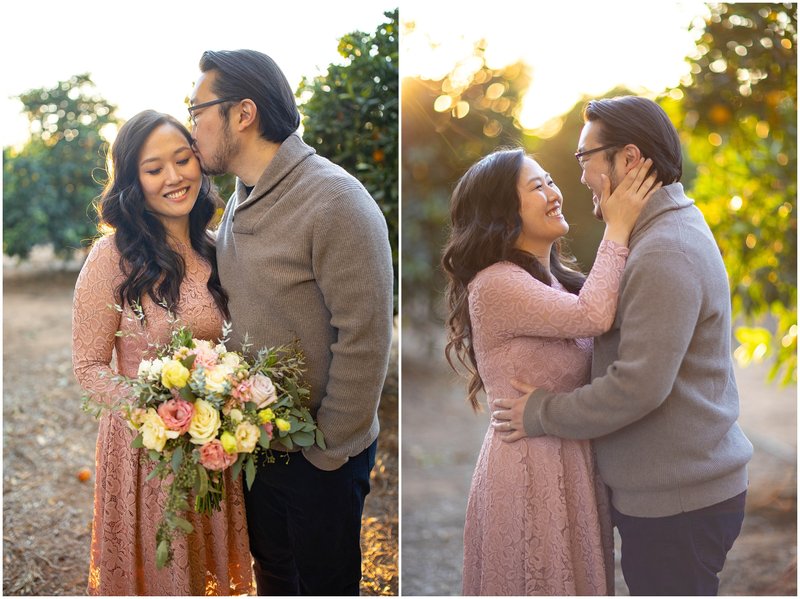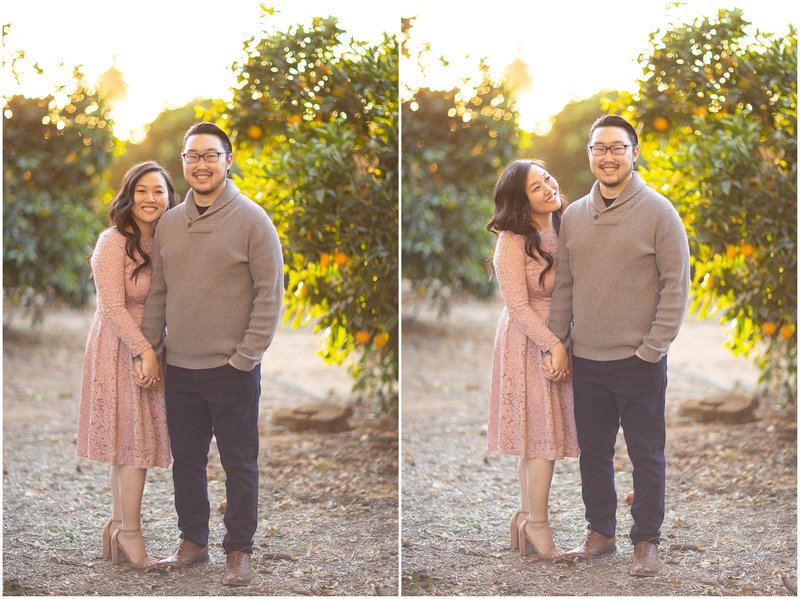 We actually ended up switching back to their "formal" outfits for the orange grove portion of the session, and I think it was the right call!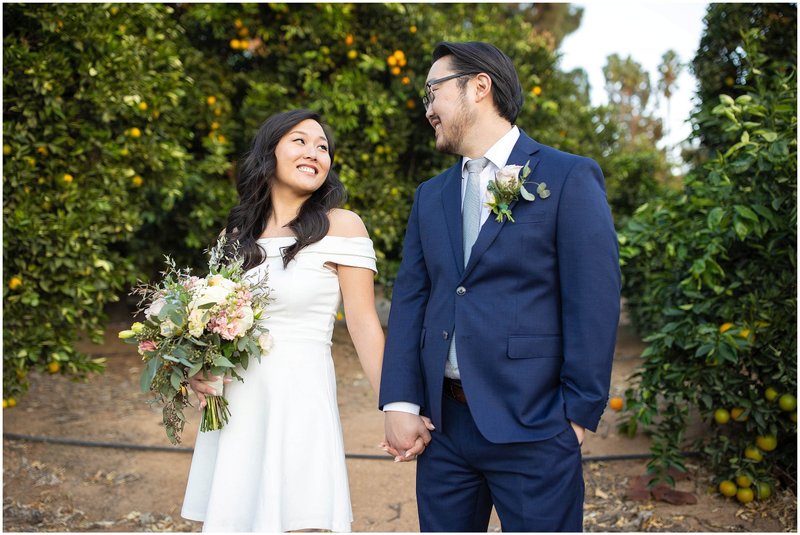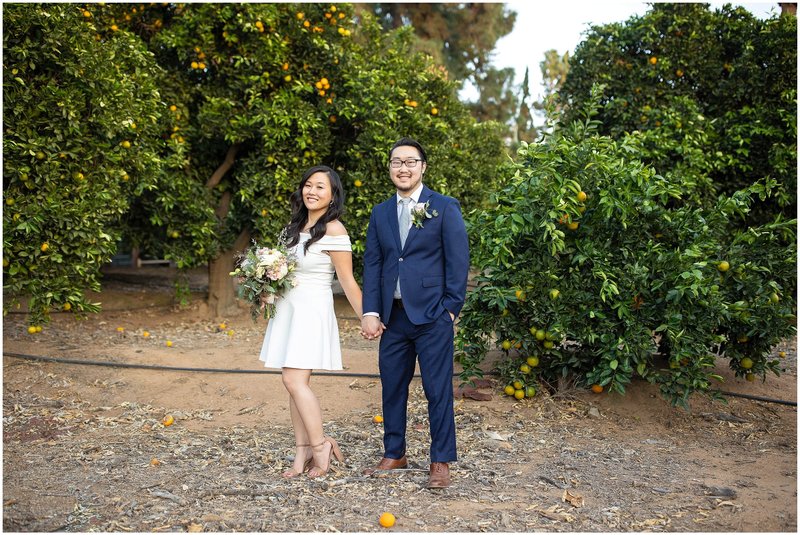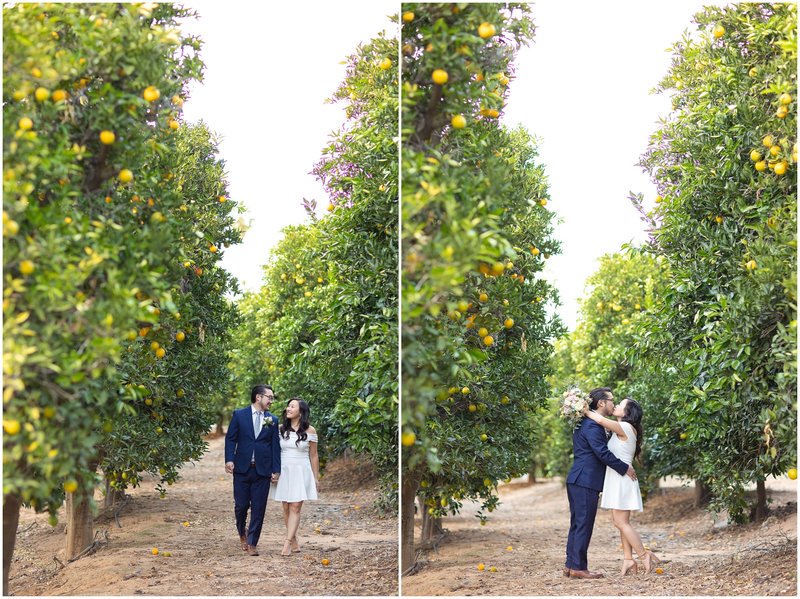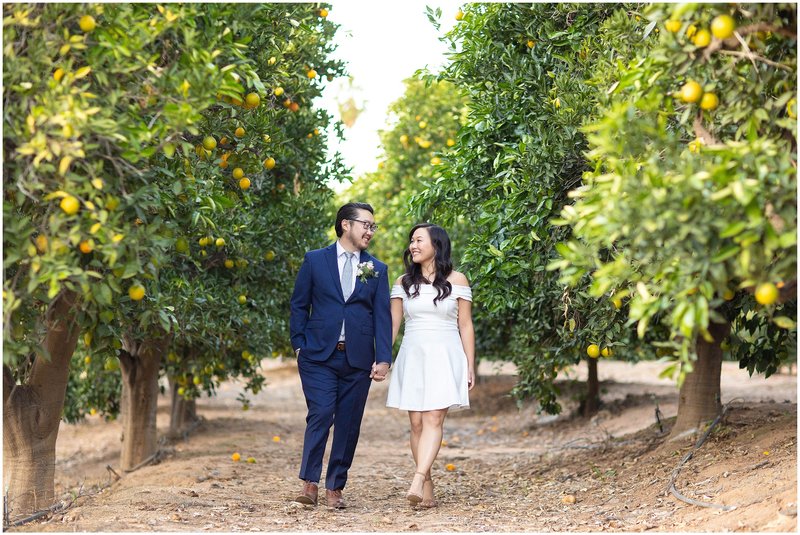 Congratulations, Ellen + Michael!
Wedding Articles & Resources
Avensole Winery Wedding
Rose Haven Heritage Garden Engagement Session
Your Guide to Temecula Elopements, Minimonies & Micro Weddings
Claremont Engagement Session
Nixon Library Wedding